Happy Thursday! Here I am again with another Project Life Spread! Flair buttons and enamel shapes are really trendy right now. I am trying to keep bulk pieces to a minimum so I am what I do is remove the foam adhesive that comes on the back and I use the new Tombow Xtreme Adhesive!
On the bottom of this page I used a small plastic bag and I glued a flair to the bag using the Xtreme Permanent Adhesive.
On this side I used a small envelope from Fancy Pants Designs to keep some of my journaling inside. For the Enamel Shapes from Pinkfresh Studio I used my Tombow Xtreme Adhesive and it worked great!
For some of my photos and embellishments I used the Mono Permanent Adhesive!
Here is a close up at the flair from Fancy Pants Designs and at the enamel shape.
The button on the bag under the heart is also from Fancy Pants and it had a foam piece of adhesive so I removed it and I used the Xtreme Permanent Adhesive.
To glue the die cuts I made on my Cameo I used the Mono Permanent Adhesive.
This typewriter flair is a little bit different since it has a hollow back I used a Tombow Power Tab. To type on the label sticker I cut around the circle and glued it to a piece of paper with the Tombow Mono Removable Adhesive.
I hope you enjoyed this post!
Take Care!
If you enjoyed this post please follow us on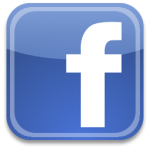 http://www.facebook.com/tombowusa