Hello! As you read this, my oldest son will have just graduated from college (WHERE does the time go???) AND will be getting married the 31st of this month, so we are super busy here as I am blessed to be able to help them out quite a bit with the wedding plans.
So, it's all about quick and easy this month as I need to have all my posts pre-posted. We are doing all the food for the wedding as well as decorate for wedding, rehearsal, etc.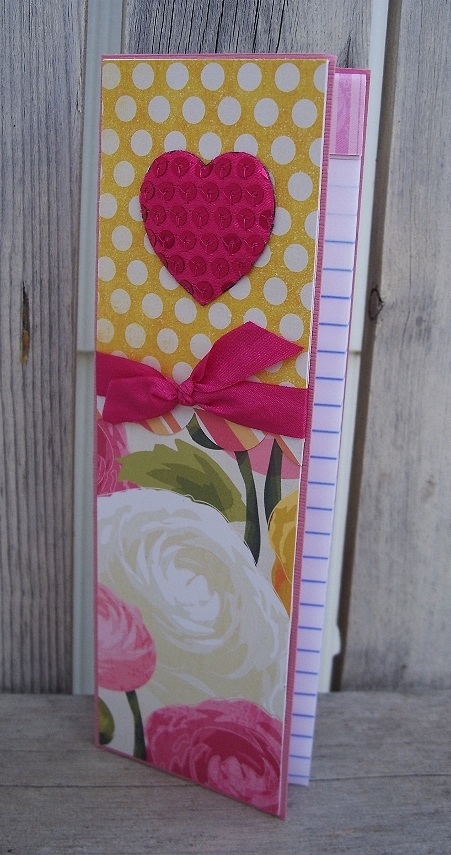 Here is a fun gift that is perfect for Mother's Day (I know it's already past, but what I gave) and for graduation gifts. It's another of my mini notepads covered. The fun puffy, sequined heart is from May Arts. It has a sticky back, so can't get any easier than that!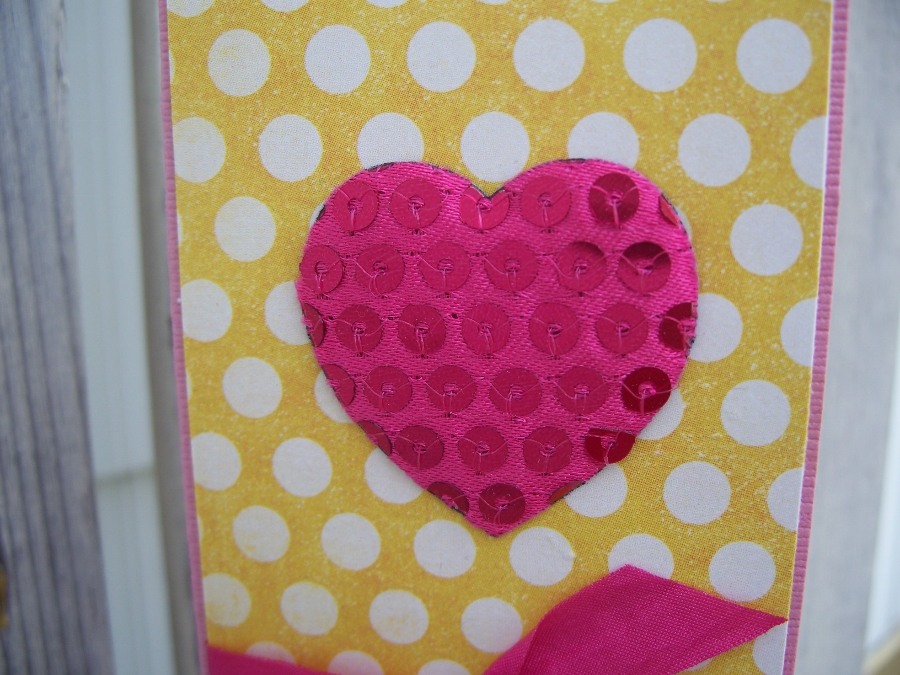 I used

Tombow's Xtreme Adhesive

for all the construction of the notepad cover.
Thank you for stopping by,