Are you up for a challenge? It's an easy one! Create anything with BIRDS! It can be anything related to birds; nests, feathers, eggs, flying and you can use any Tombow products! Here are a few of my recent works that I hope will inspire you.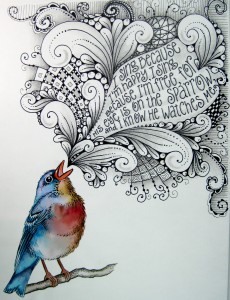 This Zentangle inspired art used the Mono Twin Permanent Pen and Drawing Pencils for the Tangles, and my-favorite-new  Fudenosuke Pen for drawing the bird. The bird was then colored using the Dual Brush Pens.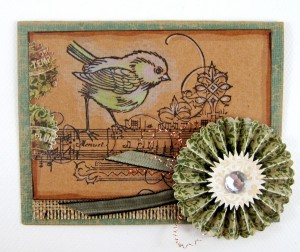 This card was stamped and colored with the Pale Tone Irojiten Colored Pencils and the rosette and burlap strip constructed and added with the Xtreme Adhesive. I also used Dots Adhesive to attach the panels.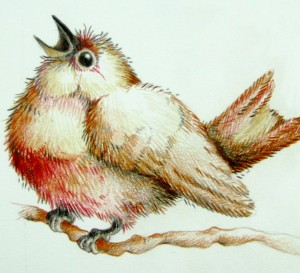 This chirpy little fellow was drawn using the 5-Pack Sepia Irojiten Colored Pencils. You can see him as he appears on the package!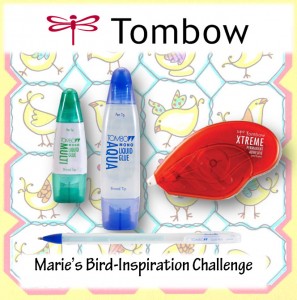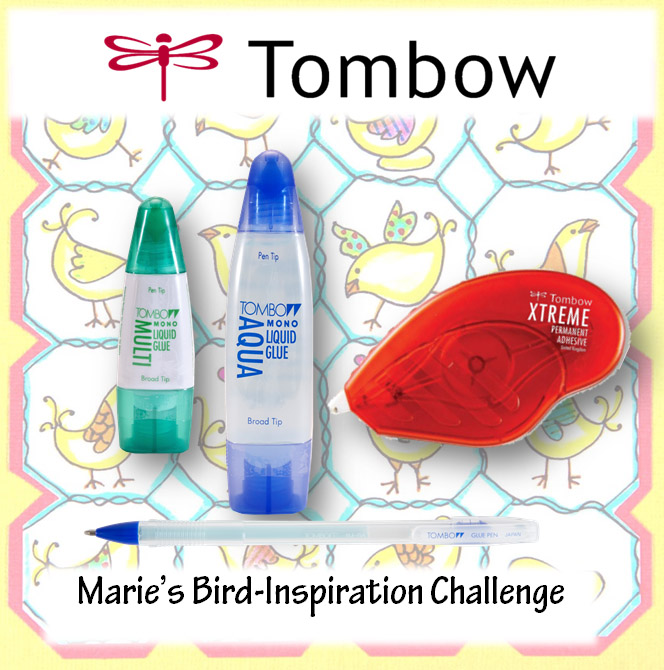 Take the challenge and you can win this wonderful adhesive package from Tombow! Xtreme Adhesive, Multi Liquid Glue, Aqua Liquid Glue and a Glue Pen!
Get your projects in before June 10th at Midnight EST.
Voting ENDs June 12th at NOON EST.

Add your Link Below:

Loading InLinkz ...
"The robin flew from his swinging spray of ivy on to the top of the wall and he opened his beak and sang a loud, lovely trill, merely to show off. Nothing in the world is quite as adorably lovely as a robin when he shows off – and they are nearly always doing it."