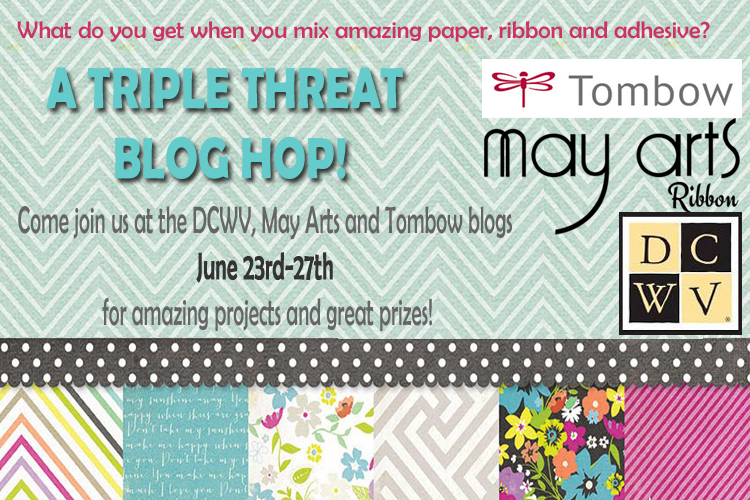 We would like to announce our winner of the
DCWV/May Arts/Tombow Triple Threat Blog Hop!
All last week, designers from these three great companies shared projects they created by teaming up some fun paper from DCWV's Honey Chic stack, with a variety of adhesives from Tombow and some beautiful ribbon from May Arts.
Three lucky readers won a Triple Threat prize pack of his or her own, including a stack from DCWV, a spool of ribbon from May Arts and Xtreme Adhesive, Power Tabs, Removable Adhesive and Fastener Tabs from Tombow.
The  Lucky Winner from the Tombow end was..

*Barb Macaskill was choosen using Random.org
Congrats Barb!
Please send us a message with your contact info, and we will ship out your new prizes!
Big thanks to May Arts Ribbon and DCWV.
We hope everyone enjoyed our blog hop!
Check back this week since we are blog hopping with FANCY PANTS!
If you enjoyed this post, you can stay up to date with Tombow by following us on: