What time is it?
STICKY U Time
We are thrilled to have Candy Spiegel as our newest Sticky U Student!

Candy  began paper crafting 18 years ago when she learned that it was acceptable for adults to play with stickers, markers and rubber stamps.
After 20 years in the newspaper industry, she decided to make paper crafting a career. She now spends her time teaching others to enjoy crafting, while also writing about scrapbooking for Michigan Scrapbooker Magazine and serving on several design teams. Candy also has a tiny retail store that she takes to crops, retreats and special events.
Candy's designs have been published in local and national magazines and catalogs and on product packaging.
Candy says, "When I am not crafting, I am most likely growing chickens, turkeys and vegetables, cooking, reading or finding beautiful things to photograph. I am the proud mother of a U.S. Navy Corpsman and a college student. I live in Michigan with my husband, two cats and seven hens."
For her Sticky U Project, Candy created this cute layout called "Best Friends Forever."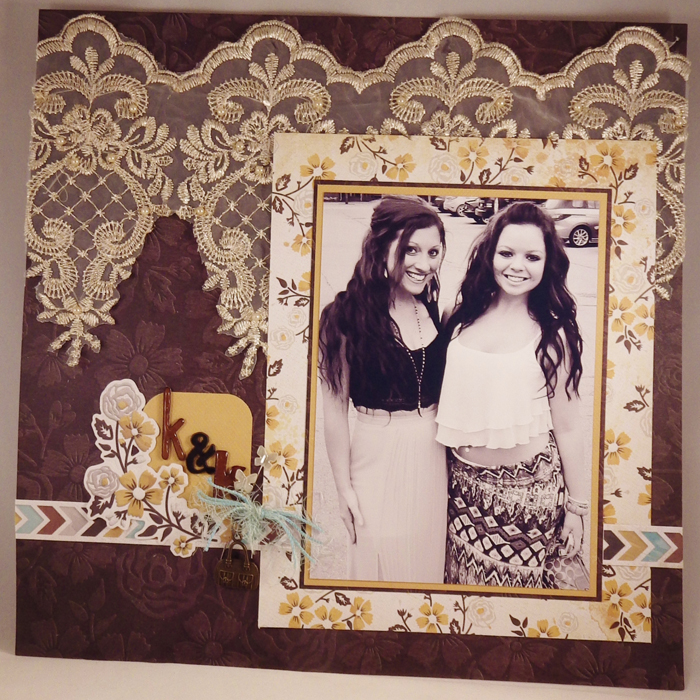 To learn just how Candy created this cute layout, click here!
Keep up with Tombow's Sticky University crafts by searching #StickyU on our Social Media Outlets!