Time to get Sticky… Sticky U that is 🙂
We are so happy to have Selma Stevenson as our latest Sticky U Student!

Selma's Stamping Corner is a blog created by none other than Selma herself!
Selma loves to spend her spare time designing cards and she especially enjoys creating beautiful flowers out of card stock.
She loves sharing my work. Selma says,  "Hope I can inspire you to create something beautiful."
Selma was part of our 100 days of Tombow Campaign and created a BEAUTIFUL flower box which you can see if,  you click here.
For her Sticky U Project, Selma created this amazing card called "By the Sea."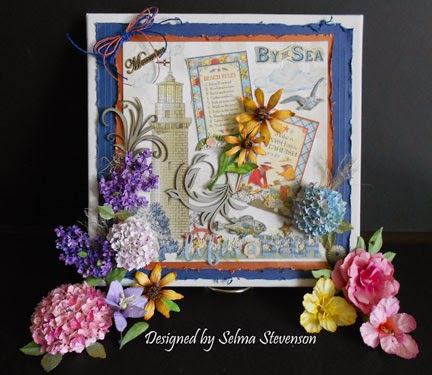 To learn just how Selma created this cute card, click here!
Keep up with Tombow's Sticky University crafts by searching #StickyU on our Social Media Outlets!