IT'S STICKY U Time at Tombow
Our NEWEST STICKY U Student is Shellye McDaniel!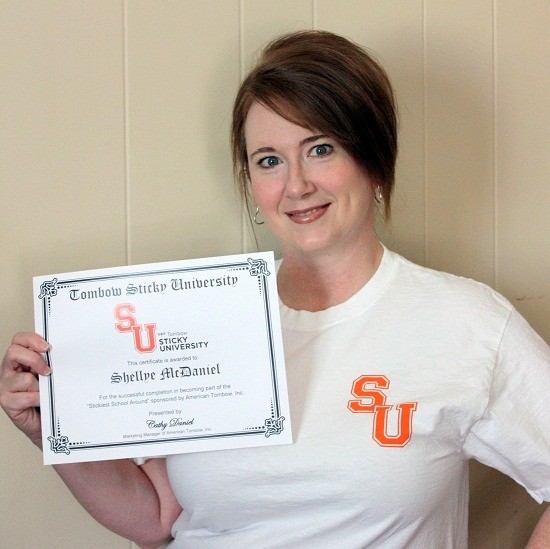 Shellye McDaniel is from Texas!  She lives on a small ranch with her husband of 23 years and two of their three children (the oldest is away at college).  She works part-time as a Labor & Delivery Scrub Nurse and the rest of the time she enjoys puttering in my craft room, reading, camping, flea-marketing and watching her kids at play in their various activities.
Shellye says, "I've been a crafter for the majority of my life and started scrapbooking in 1997.  Aside from a good adhesive, my must-haves when crafting are: my sewing machine, corner rounding punch and a good pair of micro-tip scissors!"
Please visit her on my blog at www.shellyemcdaniel.com
Check out this cute Wall Décor she created for Sticky U using our new Xtreme Adhesive: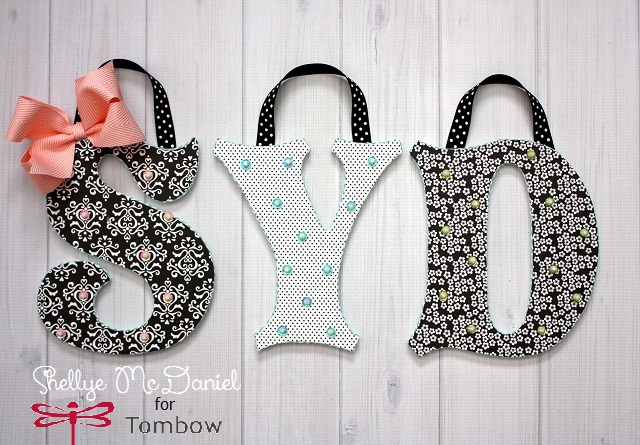 To learn just how Shellye created this cute Wall Décor, click here!
Keep up with Tombow's Sticky University crafts by searching #StickyU on our Social Media Outlets!