TIME to announce our FINALISTS but first…
Tombow would like to THANK EVERYONE that entered our 2015 Design Team Call-out!
We received an overwhelming amount of entries. All of which were amazing!!!!
We would now like to take a moment to announce our TOP 10 Finalists!
(These are in no particular order)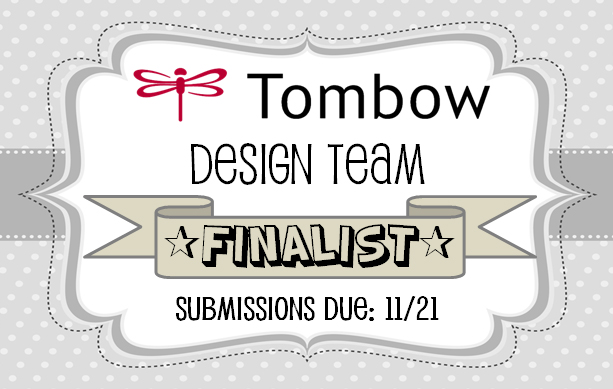 Erin Reed
Heather Miller
Tina McDonald
Jennifer Priest
Danielle Hayes
Latrice Murphy
Diana Larson
Carisa Zglobicki
Beth Watson
Michelle Liiamatainen
All of these ladies will be receiving our Xtreme Adhesive to create a project with!
We will upload ALL of the projects so that everyone can see what our finalist have created.
We will announce our NEWEST Design Team Members on December 3rd!
Good Luck to ALL of our FABULOUS FINALISTS!