We are THRILLED to announce our guest designer this week is JEN GOODE!!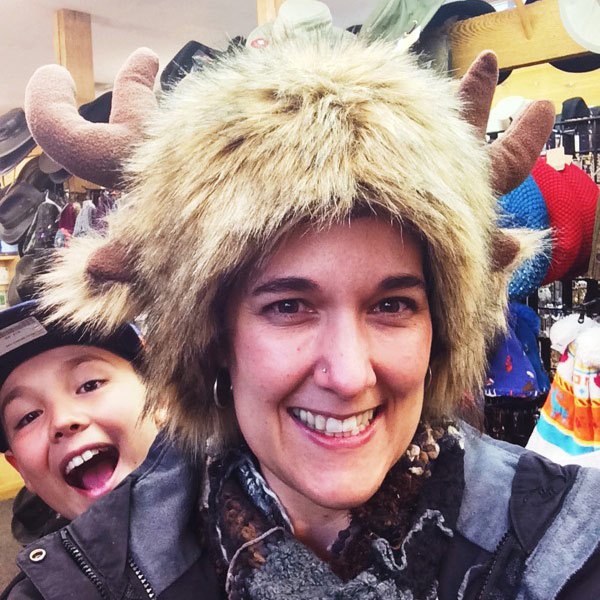 Jen Goode
describes herself as "a professional creative, "meaning feed my family by earning my keep creating – I'm a illustrator, designer, artist – with a McGuiver mind."
 She is constantly experimenting with cooking and hordes recycled goods with no pre-plan. She goes throughout every day trying to learn something new as she runs her own business. Jen likes to draw a little and then try to share it all with her family.She says, "100 Directions is my place to document creative inspiration, brainstorming ideas, business insight, travel tips, food follies, life moments and occasional wonky thoughts." Jen is a regular girl with buckets of room for improvement. But she is passionate about inspiring others to find their own creativity, whatever it may be. E
Jen's Advice is, "Explore, try something new, reach beyond your comfort zone or do something that makes you laugh 'til you think you might pee. You only live once, so it better be something you are proud, regret nothing and learn something new every day along the way."
Jen is a fabulous member of Sticky U,
Click here
to see her project.
Here is this week's line up:
TombowUSA Blog
Debbie Fisher
Melissa Cash
Jennie Garcia
Marie Browning
Jen Goode
TombowUSA Blog
Comment on all of the projects this week for your chance to win this fabulous PRIZE: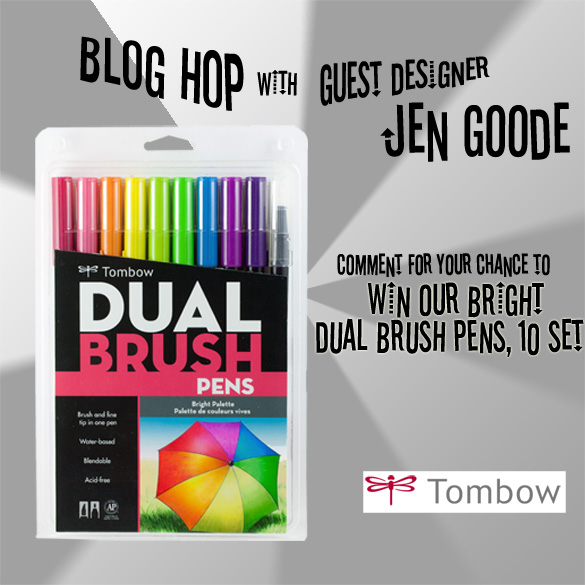 BIG Thanks to Jen Goode for Guest Designing with Tombow this week.
We hope everyone enjoys the hop!
We will announce our winner on MONDAY 11/17  at 3:30 PM EST!
It you enjoyed this post, check us out on all of our Social Media Outlets!