This week has been fun hoppin' with Fancy Pants! Here is my project that was inspired by wanting to present a gift of creativity! Designed to capture memories in a Christmas Scrapbook and make it easy for busy parents of young children!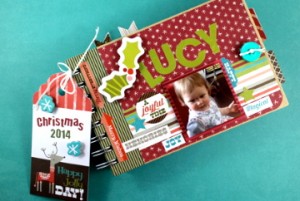 The Oh, Deer! Collection, and the Be Original Mini Brag Book from Fancy Pants were perfect for this gift idea! I decorated the large tag and the front of the book with papers, stickers, and buttons from the collection and adhered them with Dot Adhesive, Xtreme Adhesive for the heavier embellishments and Foam Tabs where a little dimension was needed.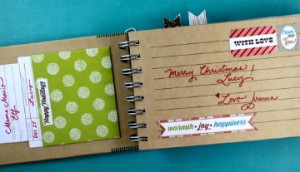 The inside of the book used more fanciful accents from the collection – so easy and fast to put together when everything matches! Any journaling  was added using the Dual Brush Pens.
Pages were decorated to help suggest photograph ideas, and the pocket pages were filled with embellishments from the collection to be added as the book is created. All they  need to do is take and add the photographs!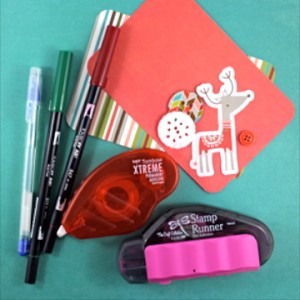 The gift will include everything needed to finish the book! Cut papers and embellishments from the Oh, Deer! Collection from Fancy Pants, Dual Brush Pens for Journaling, a Glue Pen for small embellishments and to add glitter, Xtreme Adhesive and Dots Adhesive Stamp Runner to put it all together!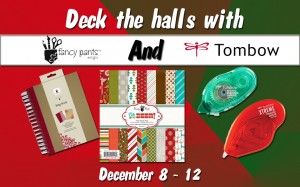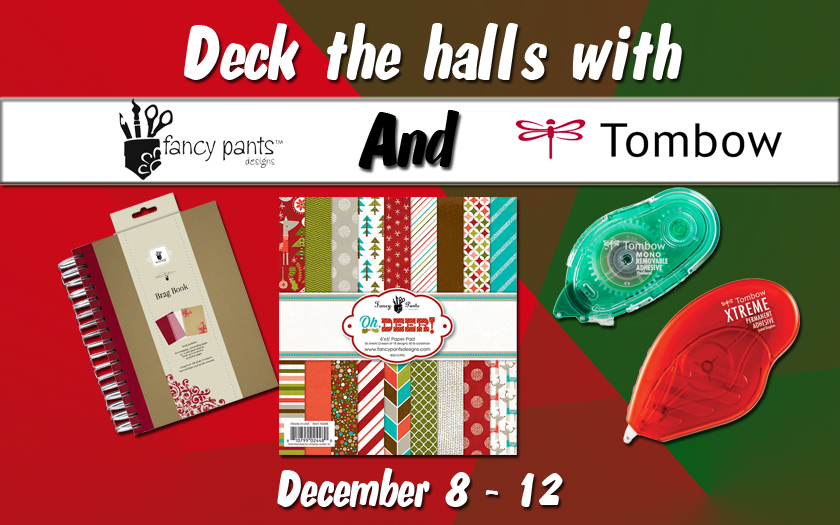 Thanks for hopping by!