Tournament season for sports is almost here and that means lots of game day get-togethers! Part of the fun of a sports party is the decorating! We recently got together with friends and family for a fun day of watching the Big Game and I created a game day sliders and fries bar full of munchies for the whole family to snack on. I didn't want the decorations to get in the way so I made them "mini" sized:
I strung a mini basketball banner from the three-tiered cupcake stand on the table to a bamboo skewer in one of the bowls of fries. This mini easy basketball banner goes together lickety split with the help of Tombow Xtreme adhesive.
Other Supplies:
White Cardstock
Basketball stamp – 2 parts
Black and Orange Dye Inkpads
Here's how to create a mini easy basketball banner for your next game day get-together:
I made more of the basketball circles and used them to make cupcake toppers, or slider toppers in this case, to compliment the mini garland and carry through the basketball theme. You can change the ball to any sports ball for whatever season, from soccer to football to golf and tennis! Do you watch the big game at home or do you tailgate it at the arena or stadium?
Thanks for stopping by the Tombow blog today!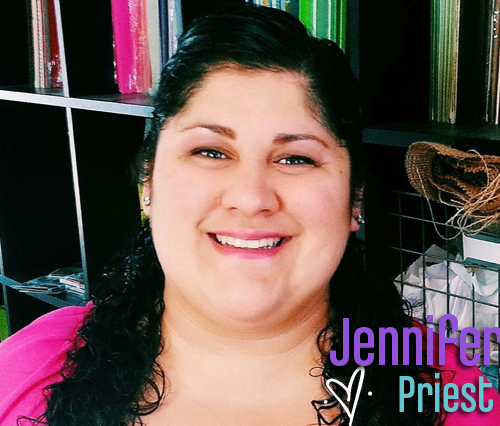 See more of my crafty ideas over at Hydrangea Hippo