Quick and Easy Encouragement Cards by Daniella Hayes by daniella-hayes7 on Polyvore
I made these Quick and Easy Encouragement Cards for the Tombow Words of Wisdom Challenge!  Check out the original post to read all about it!
I gathered my supplies and jumped right in!
White Cardstock
Project Life Cards 3″ x 4″
I used a Tombow Dual Brush Pen (Black) to write some encouraging phrases on white cardstock. Phrases like "Keep Being Awesome", "Life is Waiting for You" and "You are Amazing".
I wrote the word with the fine tip of the Dual Brush Pen first.  Then used a pencil to thicken the down strokes.
Don't worry if some of your writing isn't perfect.  When you go over the down strokes with the brush tip of the Dual Brush Pen they will go away.
After you are done writing phrases, cut them out in interesting shapes.  Pick out some Project Life Cards to adhere them to, with the Tombow Stamp Runner Dot Pattern Adhesive.
And you are done!
These Encouragement Cards really are that Quick and Easy!  And they have soooo many uses!  You can put magnets on them and put them on the fridge.  You can tuck them in a lunch bag for your kids.  They can be used on a card or in a card.  "Life is Waiting For You" is perfect in a money envelope to a the happy couple.  Or with a gift card for the new grad!  "Be Strong" or "Be Brave" go great with some flowers for a friend who needs a pick me up.  The possibilities are endless!  And of course, you could use them in your Project Life layouts too!
Now it's your turn.  Go to the original post for the Words of Wisdom Challenge and link your project up.  You could win this AWESOME prize!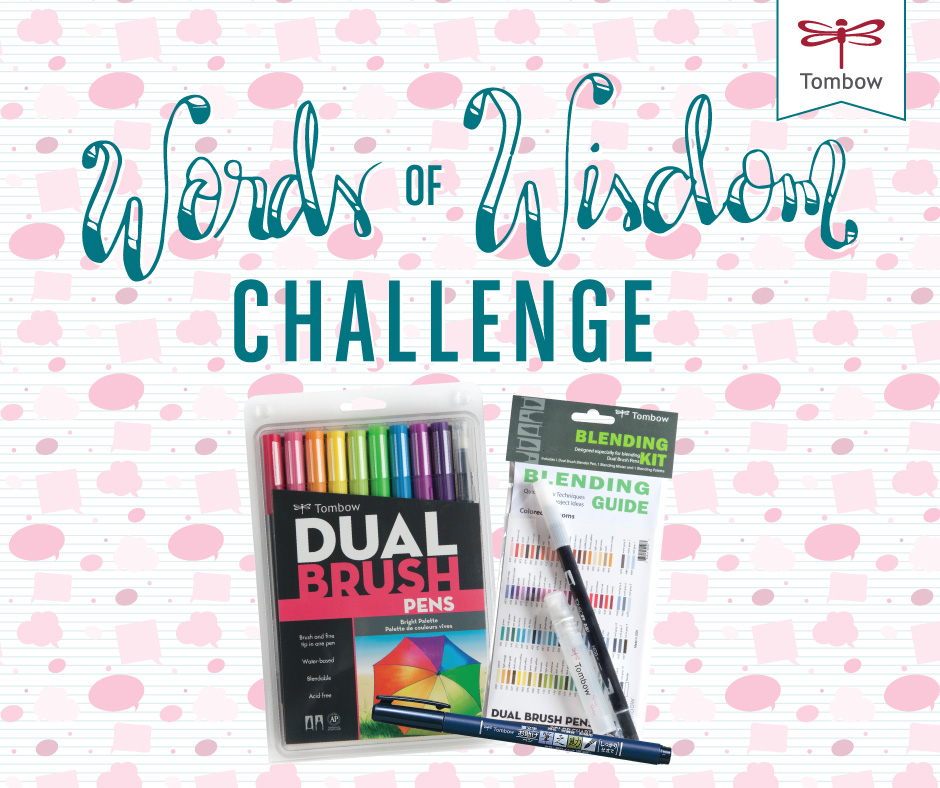 Thanks for visiting!  Good Luck!
xxDaniella