The Fourth of July is one of my favorite holidays. I have always loved the red, white, and blue and at one time, I had my entire living room decorated in Americana. Those days are long gone but we can still enjoy some red, white, and blue on cards, scrapbook pages and other crafts with these fun and easy technique using water, Tombow Dual Brush Pens, the Tombow Blending Palette, and paper. Here's how to make red, white and blue ombre:
Once you've created an ombre piece of paper, it's ready to be made into something amazing:
Mat a photo on it
Cut it down to form a card front
Use it as a page in your Project Life book
Punch shapes out of it
Draw, letter, or doodle on it
I decided to punch stars out of the paper and add them to a card front with Tombow Foam Tape. This card can be used for Fourth of July, a birthday, or just because. Everyone loves stars!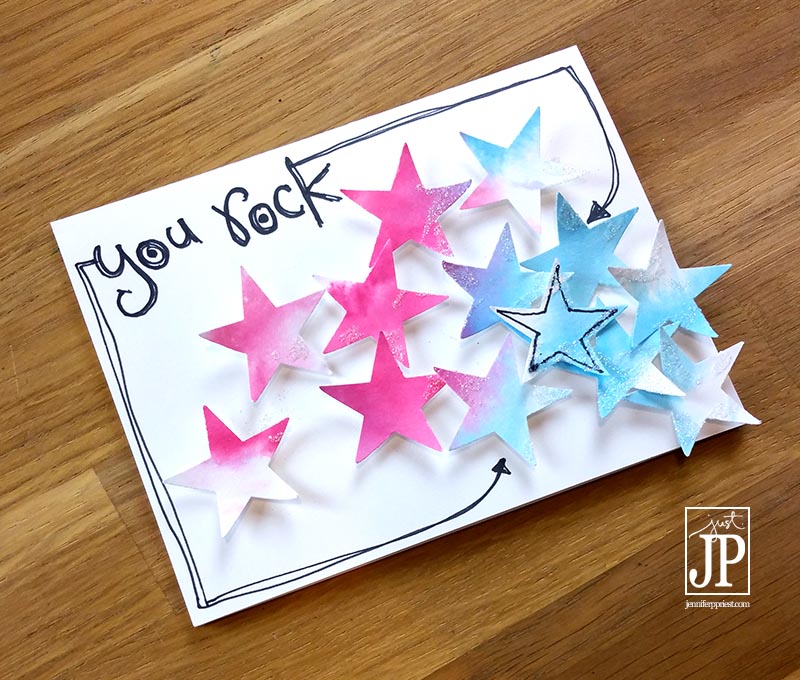 I used Tombow MONO Multi Liquid Glue to add glitter to the stars to make them shimmery, for an extra touch of razzle dazzle: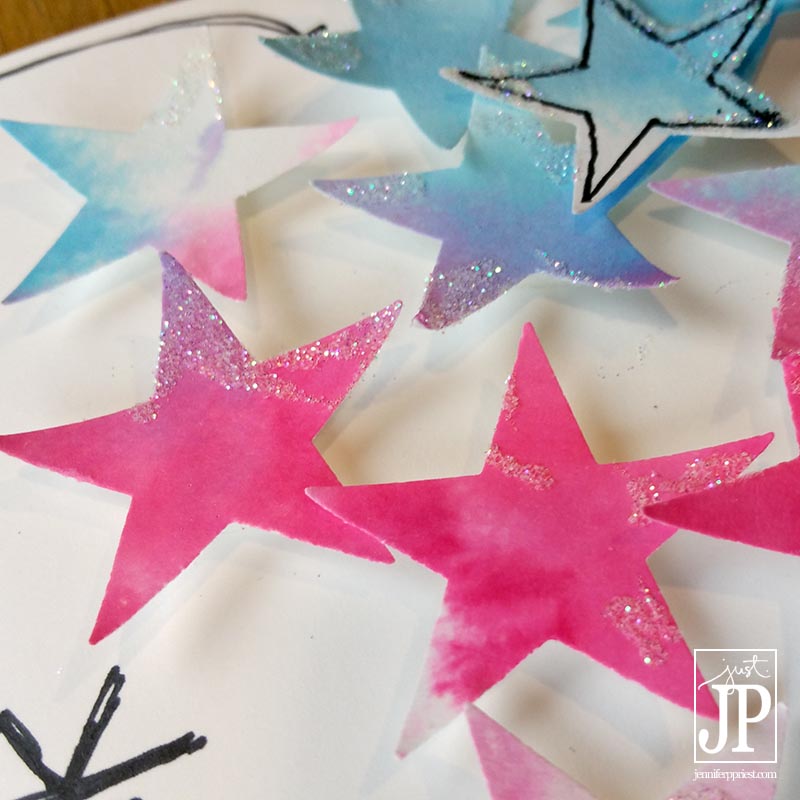 Finally, I used a Tombow Mono Twin Permanent Marker to add a sentiment and doodles to the card front.
Supplies:
Tools:
Heat Gun
Star Punch
Scissors
I hope you are inspired to try this technique on your next papercrafting project.
Wishing you a fabulous Fourth of July! For more crafty goodness, please visit me over at Just JP.