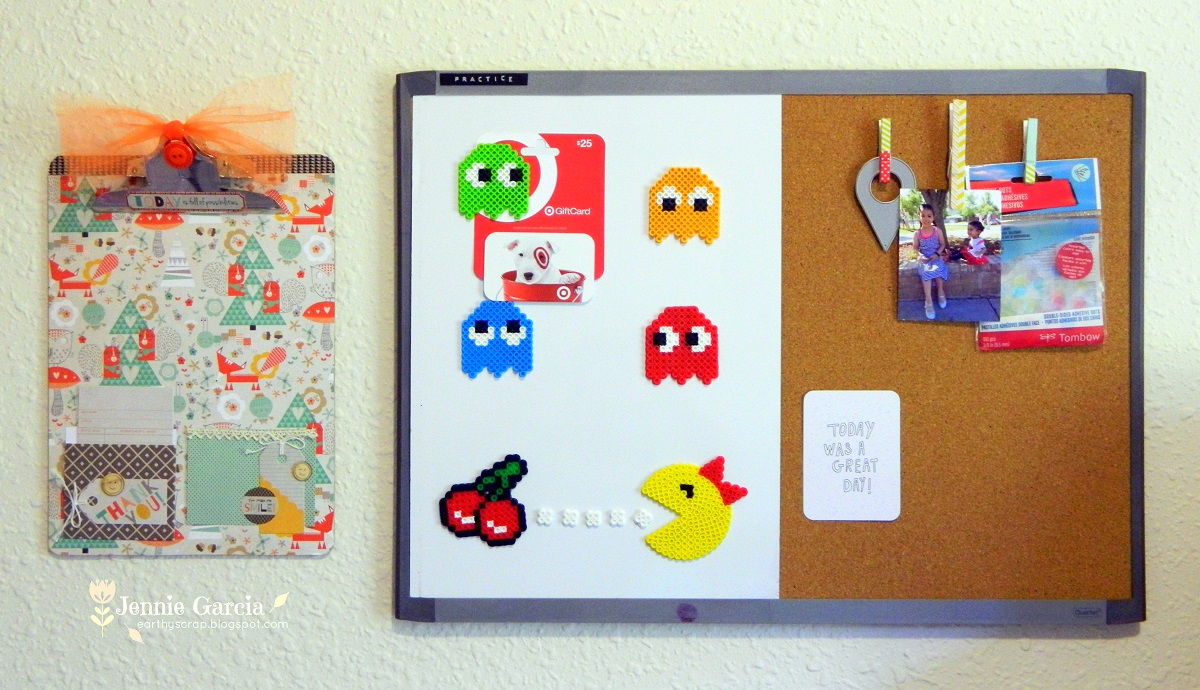 Happy Friday! This week the Tombow USA Design Team has been sharing home and office tips and ideas! This year Tombow USA introduced at CHA the Tombow Xtreme Mounting Putty and I have to admit that at the beginning I had no idea what to do with it.
When we took down the booth, I realized that everything in the booth was temporarily and perfectly adhered with the Tombow Xtreme Mounting Putty and my mind was blown!  It's AMAZING! I used the Tombow Xtreme Mounting Putty to glue the board and the clipboard in my project today. It's easy to knead and you can use more than one piece at the same time if you are using it in something big.
Even though it's pretty strong, it's easy to remove so you can use it again and again! It works great with textured walls like this one and I won't have to pay anything when I move because it doesn't damage the walls! It's a gift to renters… Thank you Tombow!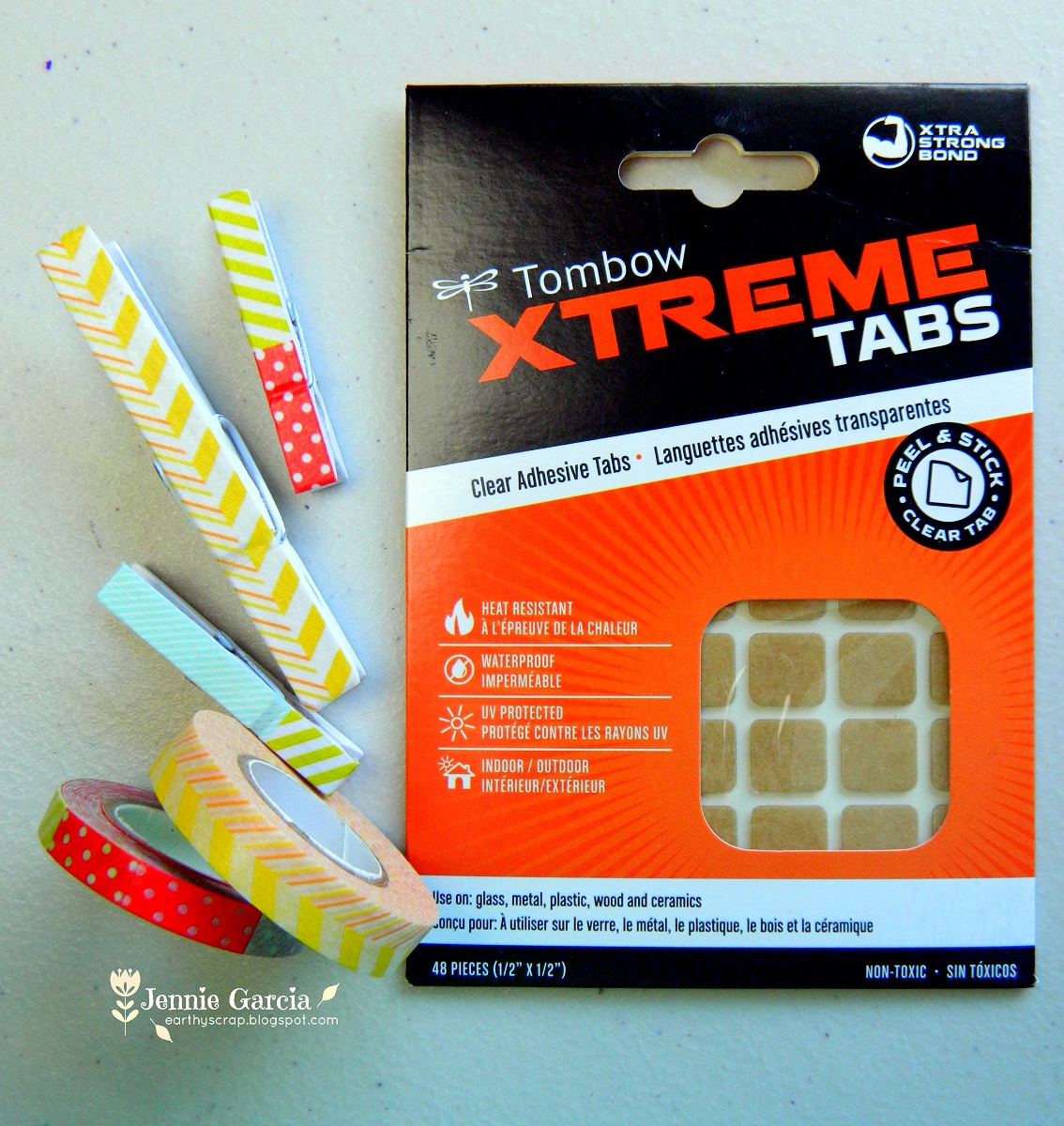 I hate push-pins. I don't like how they make little holes in my papers. I do love clothespins so I used a little washi tape to decorate them and the Tombow Xtreme Tabs to put them on the cork. Each tab can hold up to 6 ounces, so you can put a few things in these clothespins. To put papers temporarily on my board or in my planner, I use the Tombow MONO Removable Adhesive. It's great for those prescription papers you want to keep on your planner for awhile. When you remove the paper, just rub the adhesive off the back using your finger!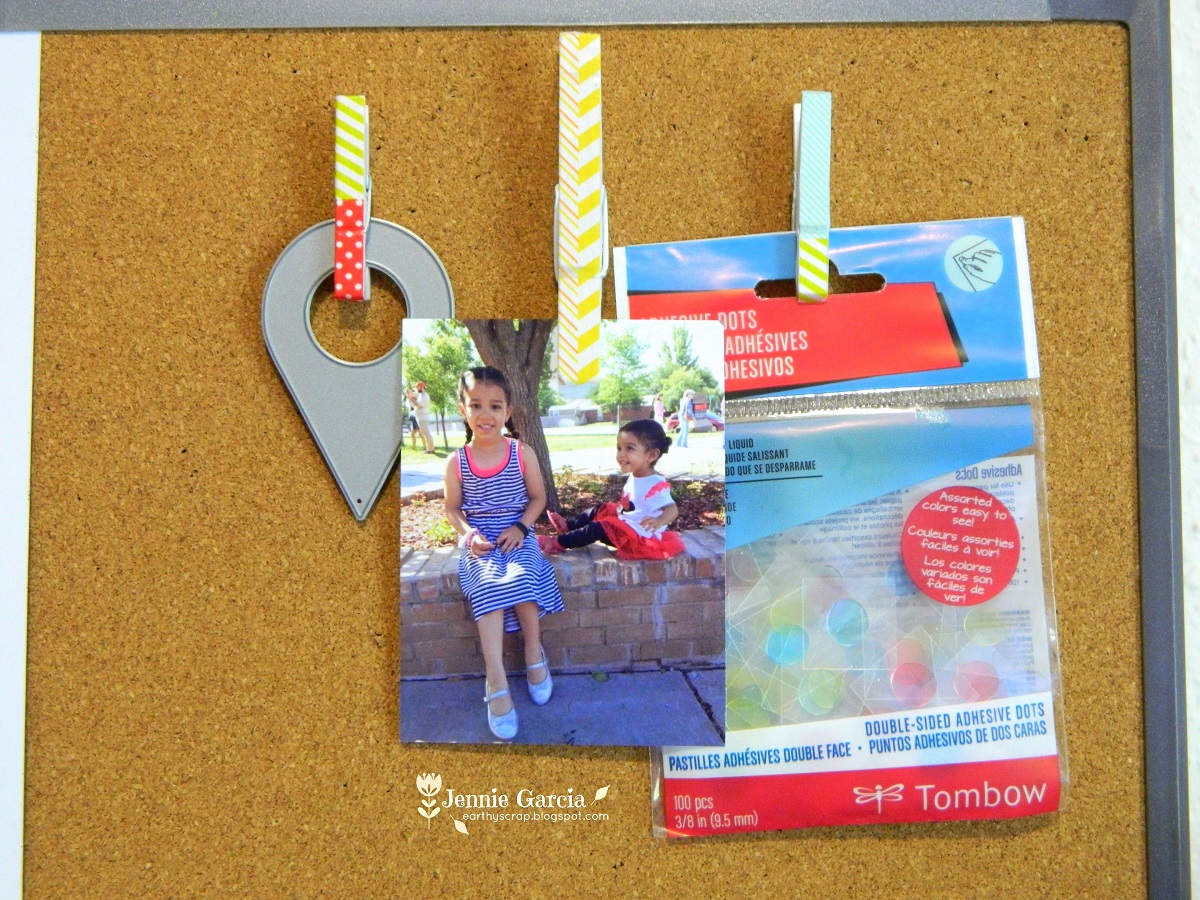 Next on my board are these magnets. If you are tired of hearing the phrase "I'm bored" get your kids a pack of perler beads! My 6-year-old daughter can play with those for hours! They are inexpensive and you can find about every pattern in Pinterest. Here is my Perler Bead Pinterest Board, if you are curious.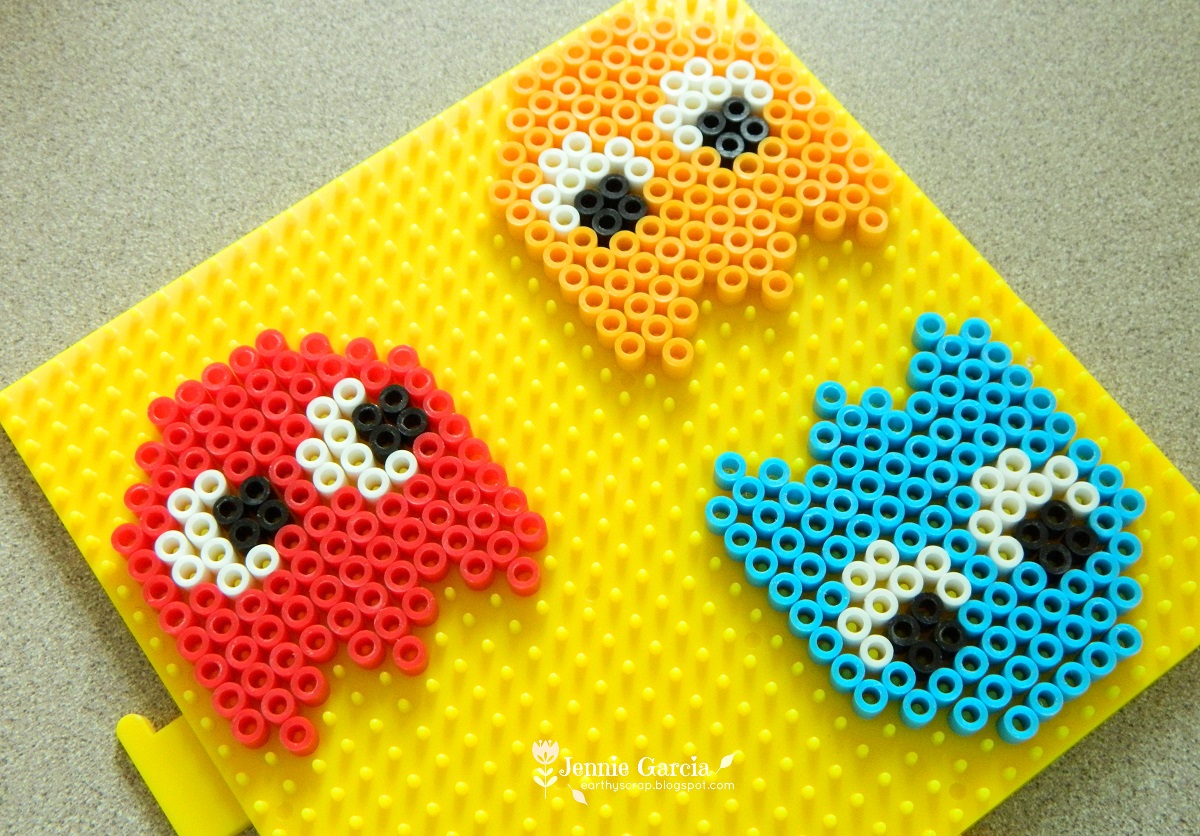 These are very easy to make. You follow the pattern, put on the beads, iron, let cool down and remove the ironing paper.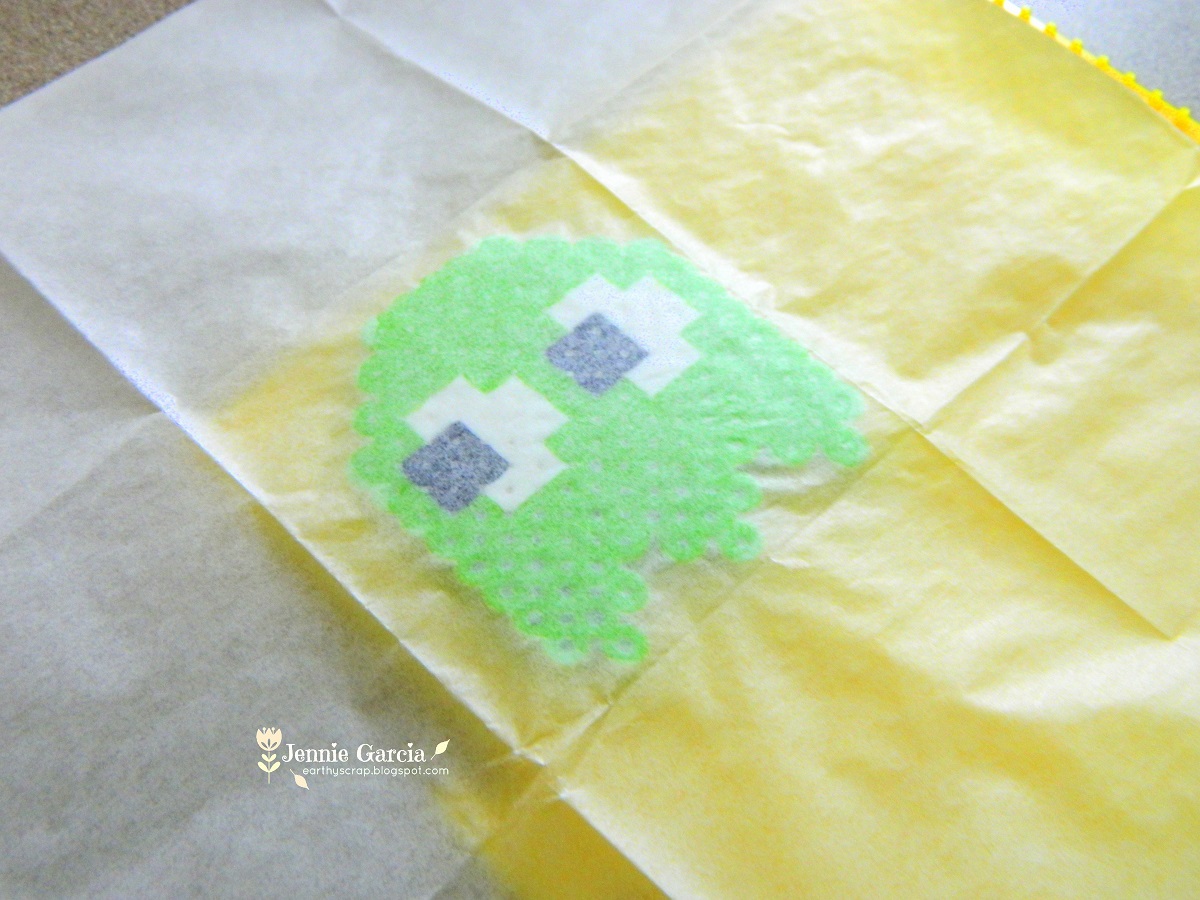 I only iron one side – most people do it in both sides, but I really like the bead look.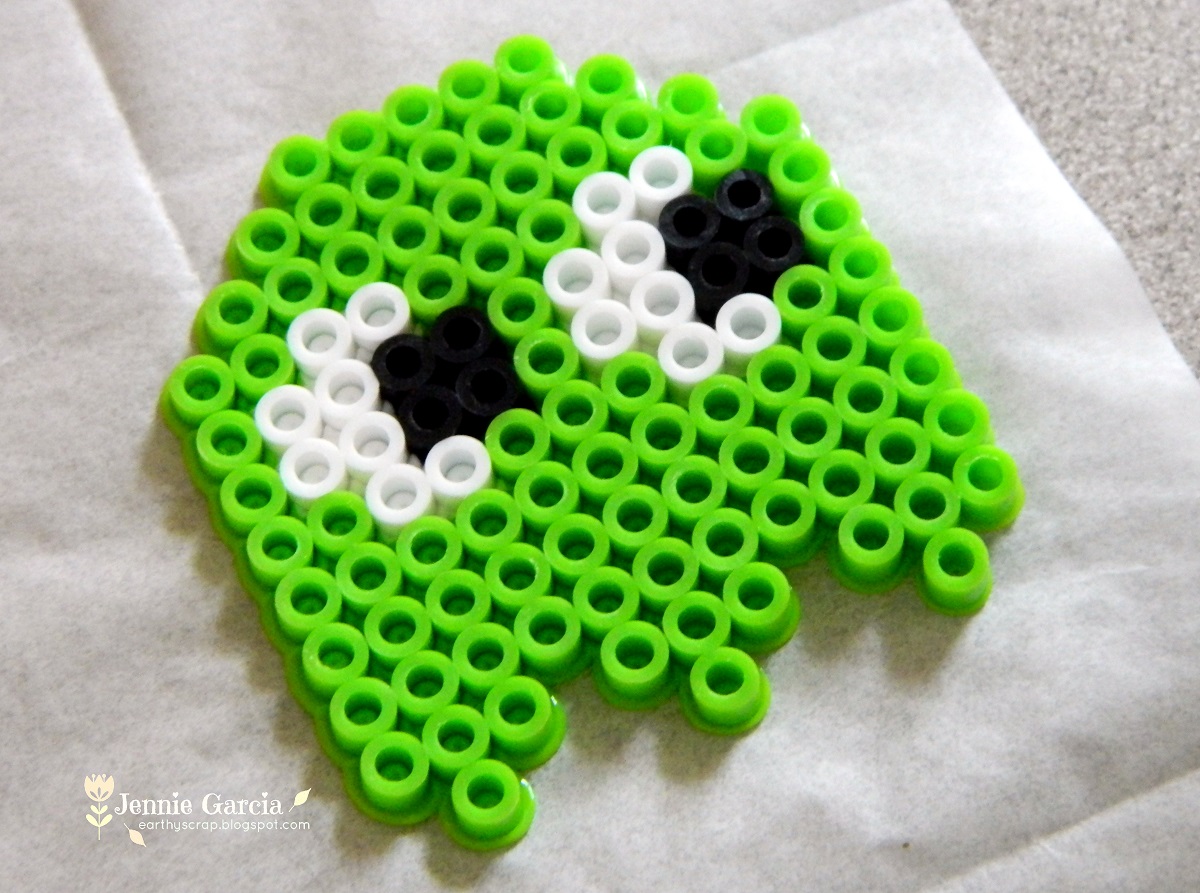 Then I glued pieces of magnet to my Ms. Pac Man characters using the Tombow Xtreme Permanent Adhesive. My daughter made her own magnets too! This project helps you organize and keep your kids busy at the same time.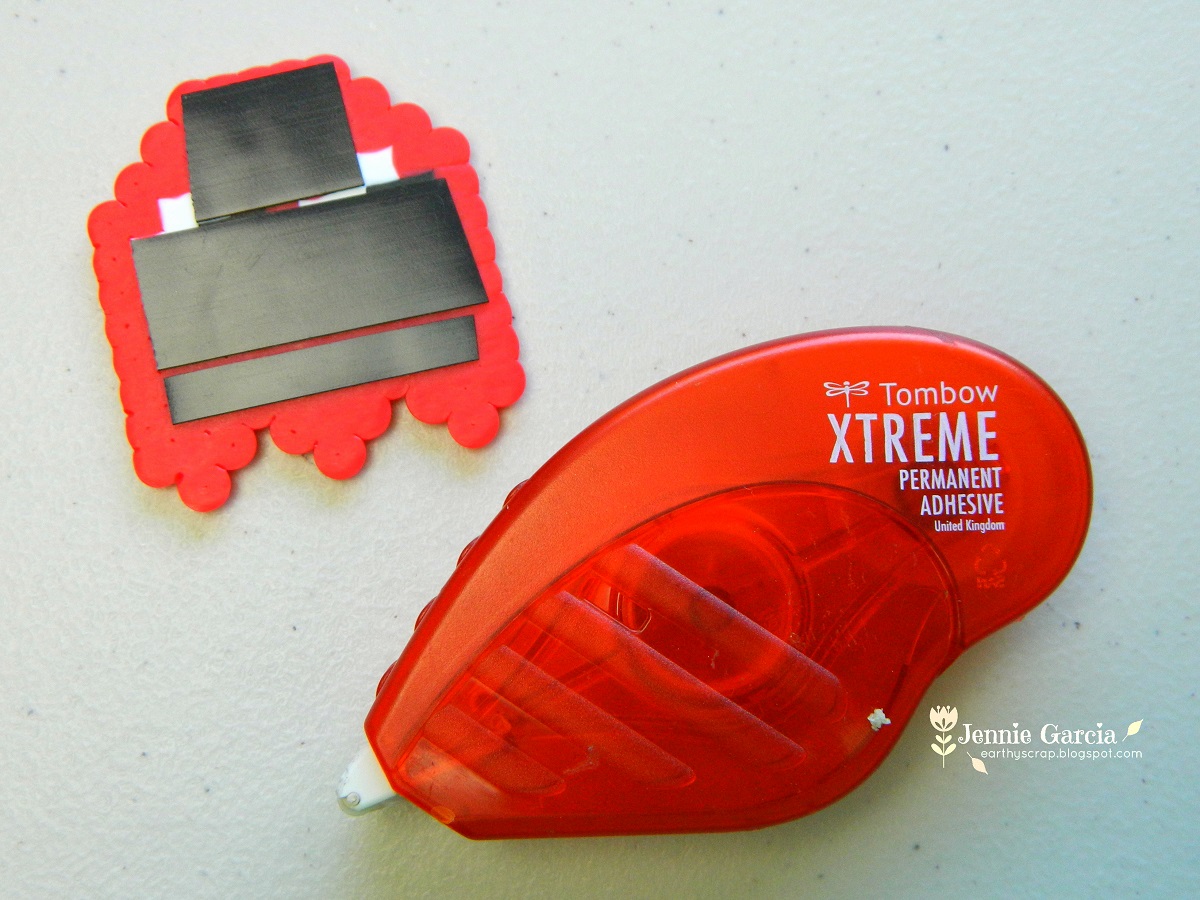 Next to the board, I glued this altered clipboard. If you need more details about it check out THIS POST!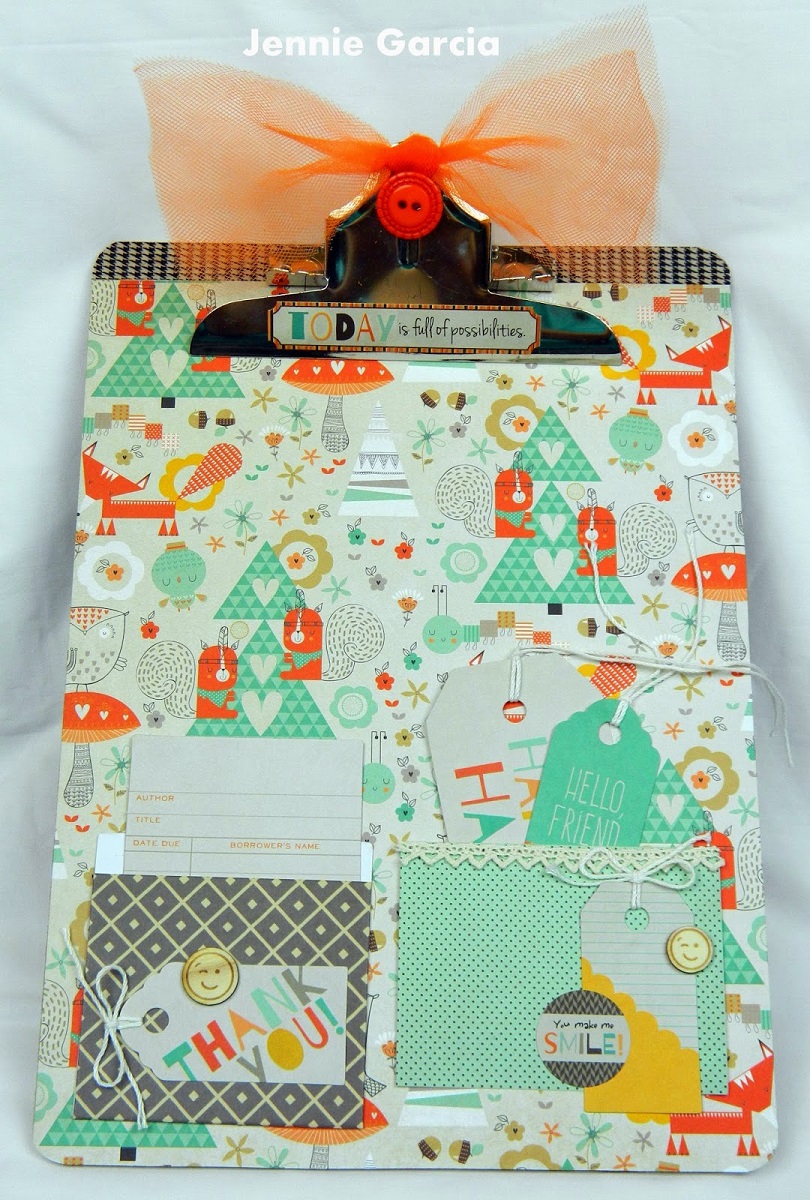 I hope this week was helpful! If you have any office ideas share them with us on Facebook or on Instagram. Tag us @tombowusa or use the hastags #tombow #tombowusa. Follow them Tombow on social media for sales and giveaways!
You can also follow me on Instagram @jenniegarcian or my blog Earthy Scrap!