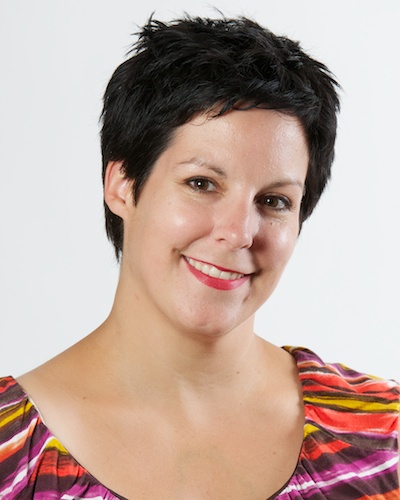 Today we have another great Guest Designer for the Tombow Video Challenge! Tracy Banks is a super talented paper crafter and we are so happy to have her with us today!
"Hi, I'm Tracy, also known online as Mercy Tiara. I live in Nova Scotia, Canada with my husband, Scott; our 2 daughters, Olivia and Sophie; and our cats, Naomi, Lyla, and Nixie. I've been scrapbooking since 2009, and have a pretty eclectic style. I love layering, stamping, die-cutting, and doodling on my layouts, and I create start-to-finish process videos of many of my layouts. When I'm not scrapbooking, or working as a psychologist, you'll find me on the soccer field or at the gymnastics club cheering on my kids, in the garden battling the weeds, or just hanging out with friends and family."
You can find Tracy on social media here:
www.mercytiara.com (my blog/hub for how to reach me)
https://instagram.com/mercytiara/
https://www.youtube.com/user/mercytiara
https://www.flickr.com/photos/mercytiara/sets
https://twitter.com/MercyTiara
http://www.pinterest.com/mercytiara/
https://www.facebook.com/Mercytiara
I hope Tracy's video inspires you to join the challenge!
Here is the final product! So gorgeous!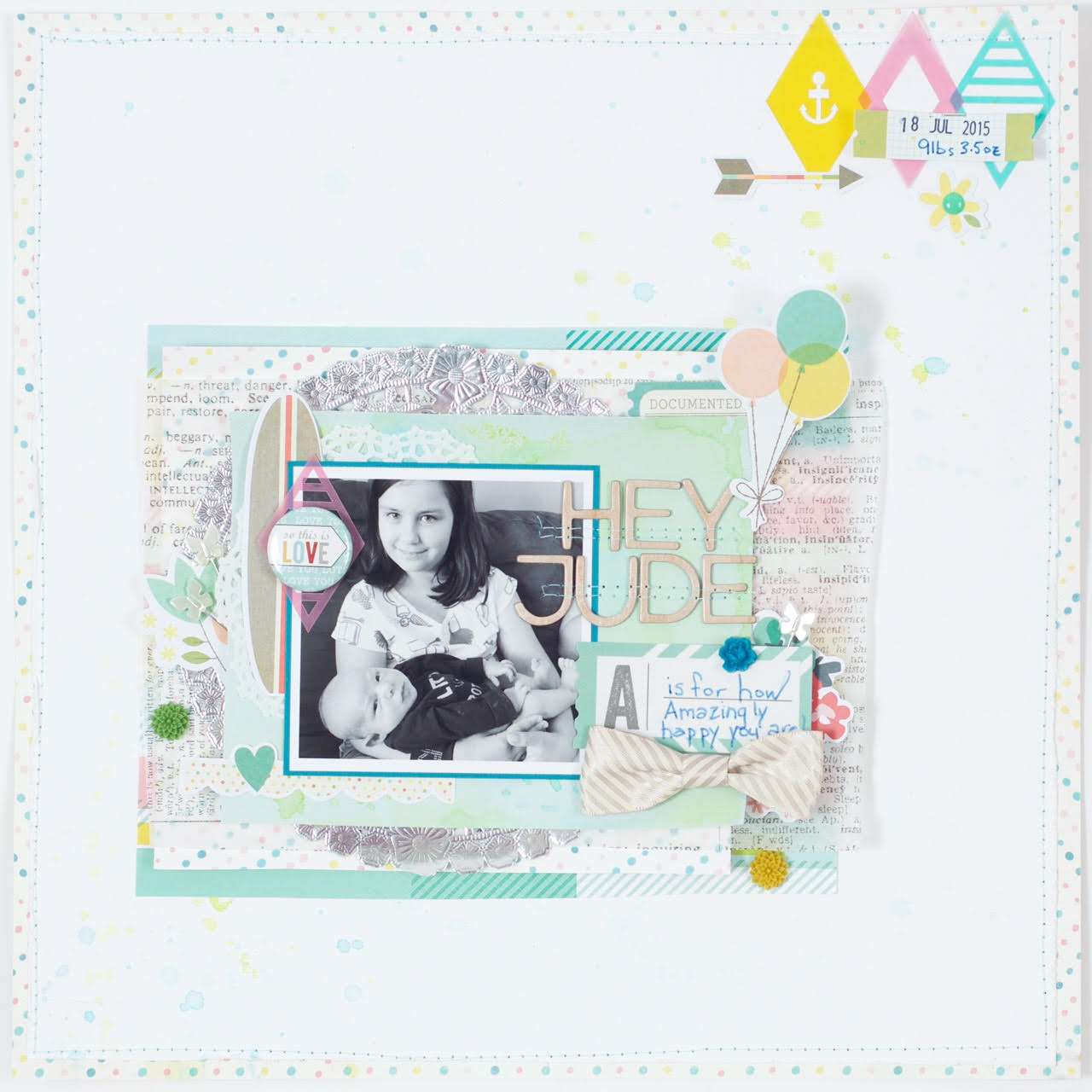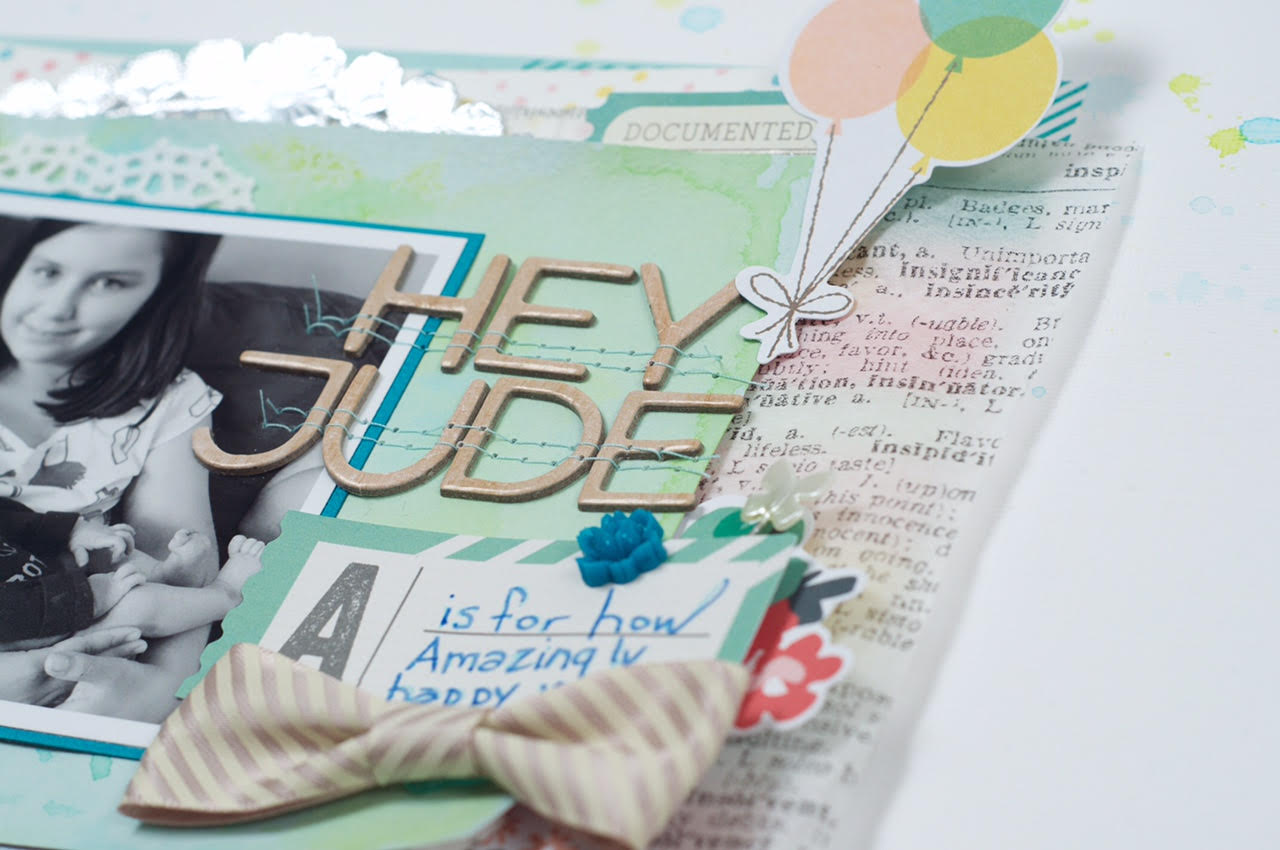 Remember that for the video challenge you can also use Vine or Instagram Videos!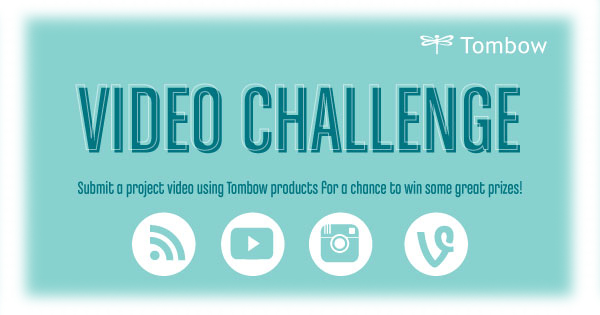 This is the amazing prize you can win!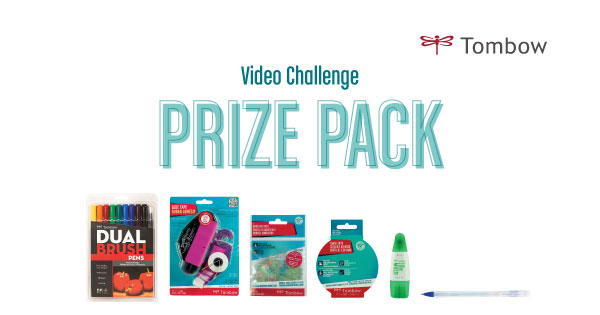 Remember, the challenge starts July 29th and ends August 19th, 2015. You can do any project you want as long as you use at least 2 Tombow products. Link your project post and your videos to accumulate points for the chance to win a $50 prize from Tombow USA!