When I think of smiles and smiling I immediately think of EMOJI!  It is funny to think that just a few years ago emoji were just called smiley faces and all they did was smile.  Now we have so many choices when it comes to expressing our emotions – sometimes it's hard to decide, so I made three!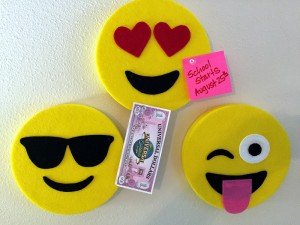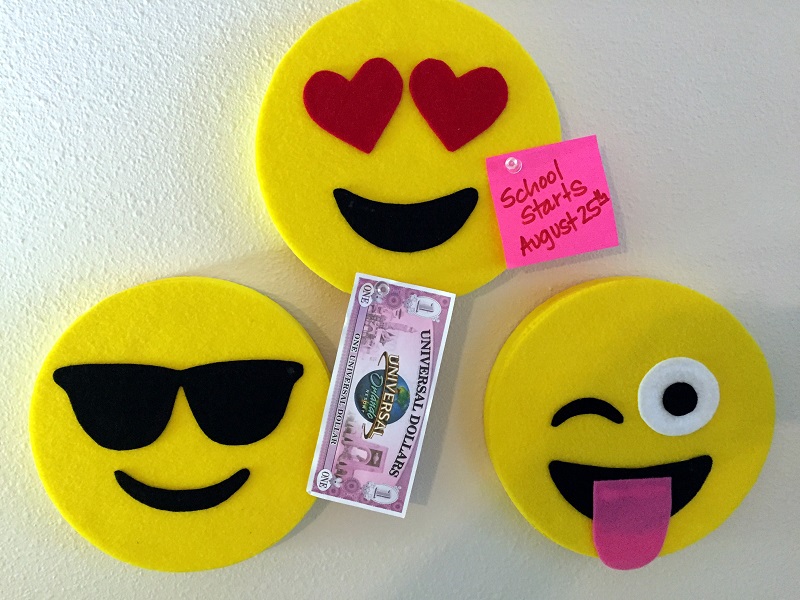 Paint the top, bottom and sides of the three 8″ Smoothfoam Discs, let dry.  Trace and cut three 8″ circles from Kunin™ Eco-fi® FriendlyFelt™ in Yellow.  The nice thing about the FriendlyFelt™ is that it is pre-stiffened, so it holds it shape well.  Attach each circle with the broad tip of the Tombow MONO Multi Liquid Glue, let dry.  I did a test before I completed this project to see which Liquid Glue from Tombow would perform better – the MONO Aqua or the MONO Multi and the MONO Multi won!  Another great use for my Tombow adhesives, they are so versatile!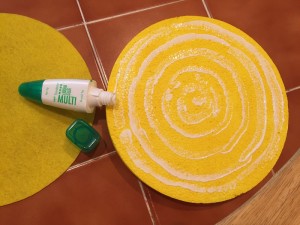 Measure and cut six strips 1″ by 12″ of  Kunin™ Eco-fi® Rainbow ClassicFelt™ in Yellow.  Apply to the edges of the Emoji with Tombow MONO Multi Liquid Glue secure with rubber bands until dry.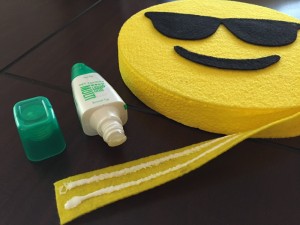 Download and cut out patterns.  Attach to Kunin™ Eco-fi® Rainbow ClassicFelt™ in Black, Red, White and Candy Pink with Tombow MONO Adhesive Removable then cut out all patterns.
Once all patterns are cut out attach to Emoji faces with Tombow MONO Multi Liquid Glue and set aside to dry.
Attach Emoji bulletin boards to wall with Tombow Xtreme Mounting Putty.  For a project like this I like to cut the Xtreme Mounting Putty with scissors to get a nice square.  This Putty has an Xtreme hold, but is not permanent on your walls!  Perfect for the College Student's Dorm Room!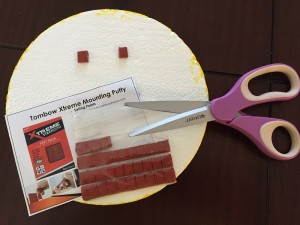 The Smoothfoam makes a perfect base for the bulletin board and felt will hide the many holes from the push pins.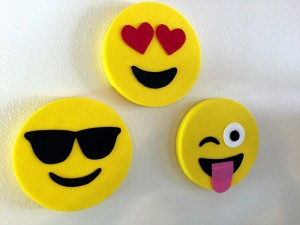 The possibilities are endless with these Emoji Bulletin Boards and would make the perfect addition to any teenager's room!
Thanks for stopping and remember…a SMILE is the prettiest thing you can wear!  -Beth