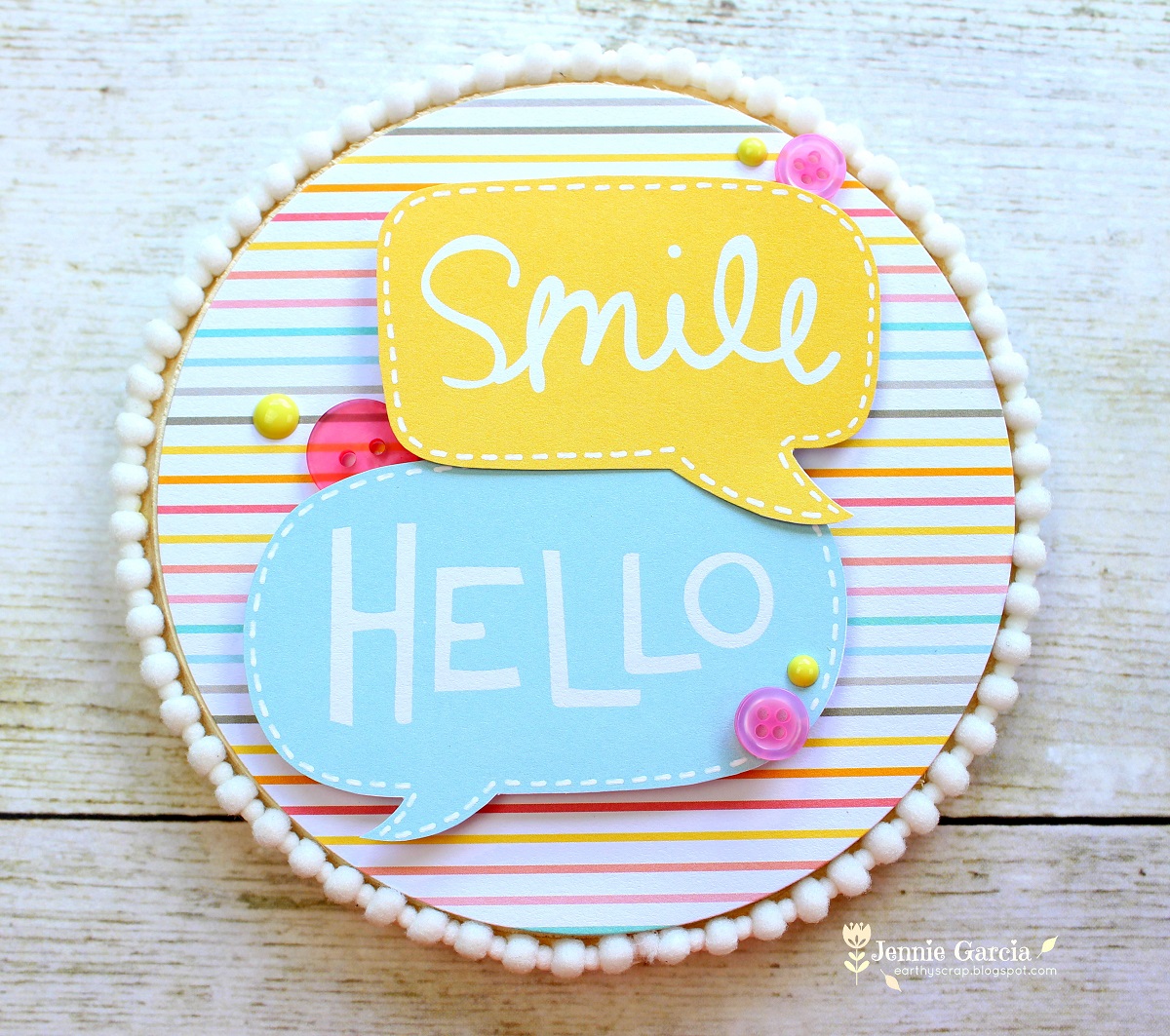 It's National Smile Week! As a reminder I made this cute frame for my daughter's wall using the Walnut Hollow Circle Thin Plaque. You can make it in just 3 steps!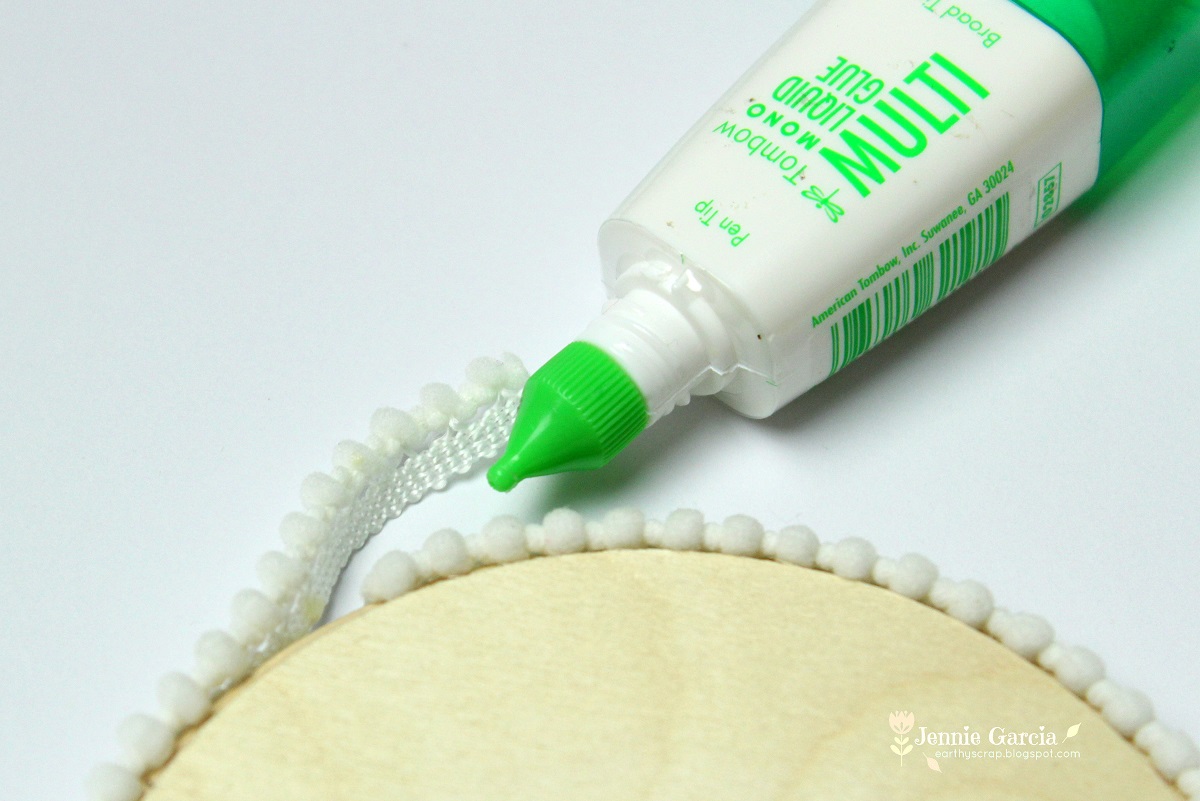 The first step is to glue the May Arts Mini Pompoms around the plaque using the fine tip of the Tombow MONO Multi Liquid Glue. I leave the point where the pompoms connect at the bottom so you can't see it. You could use other trim like lace or just leave it without trim.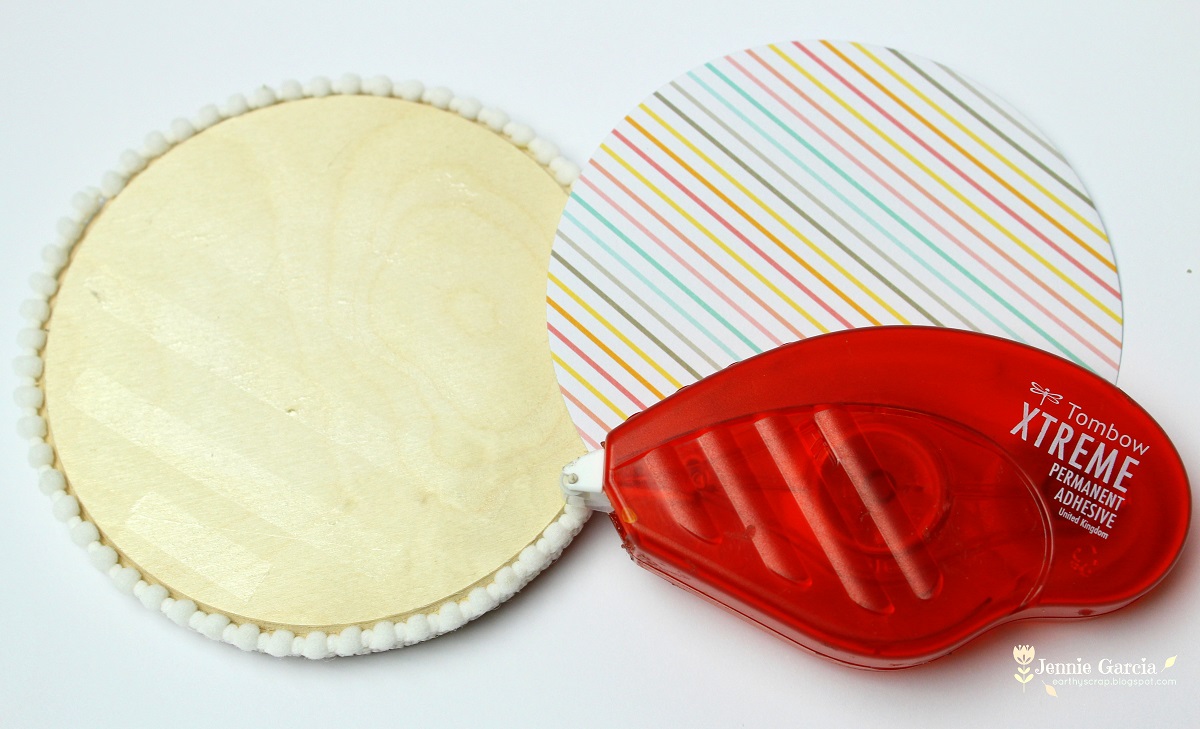 Second, glue the paper to the plaque using the Tombow Xtreme Permanent Adhesive. To cut this circle I used a Sizzix Die, you can also use any electronic die cutting machine, or just trace the circle with a pencil and cut it with scissors. You could also glue the paper to the plaque using the Tombow MONO Multi Liquid Glue or the Tombow MONO Aqua Liquid Glue.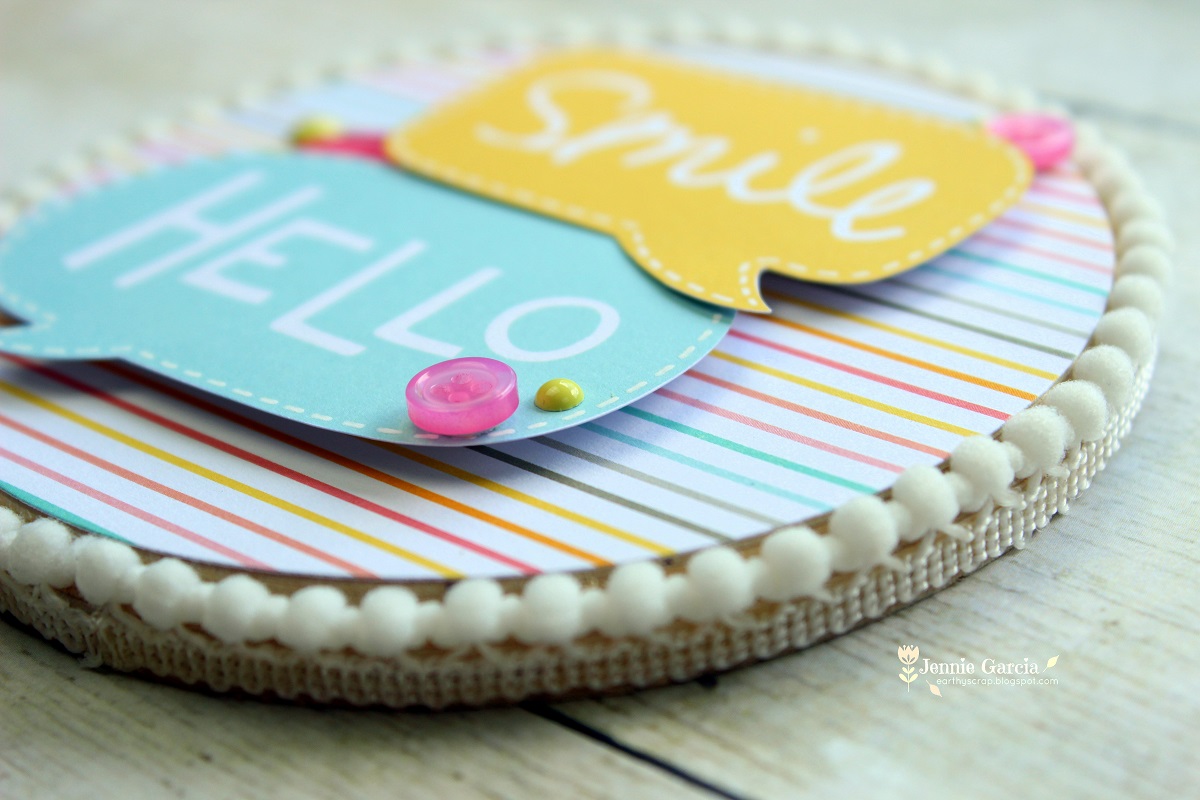 Last, use the Tombow Foam Tape to give dimension to the speech bubbles. I cut the bubble speech out of patterned paper and drew the faux stitching around them. Add the little details that are like sprinkles in cupcakes, or in this case, buttons and enamel dots.
These little frames are super easy to make and you can customize them to fit your room theme or style. Hang them on your wall using the Tombow Xtreme Mounting Putty so you won't damage your walls!
I hope you enjoyed this project! If you make one, please share it with us on Facebook!
If you want to see more of my projects check out my blog Earthy Scrap!