Hey it's Latrice. I'm loving this week's inspiration! I'm here to share a back to school organization idea. Mornings for us are definitely the hardest part of the day. Getting the kids up and dressed is rough sometimes. In order to lessen the stress, we try to do  a lot of prep on Sunday evening. First on our to do list on Sunday is always choosing clothes for the week. Today's back to school organization idea is perfect for your kid's closet. Here is what we're creating today.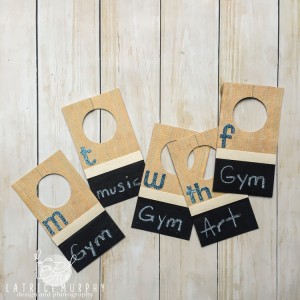 What you'll need:
Chipboard
Circle punch
Chalkboard paint
Letter stickers scissors
Paper trimmer
Below you will find a photo tutorial on how to create these fun hanging back to school organizational tags.
Start by cutting the chipboard down to 3″x5-1/2″ and punching a hole in the top center.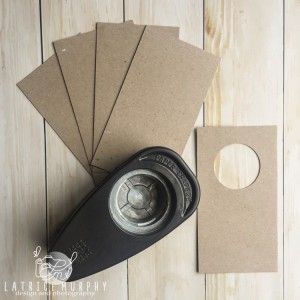 Cut a slit in the top. This is where you can attach it to the hangers quickly.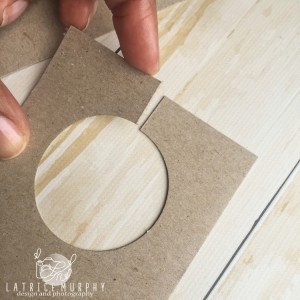 Paint the bottom third of the tag with chalkboard paint. I used two coats.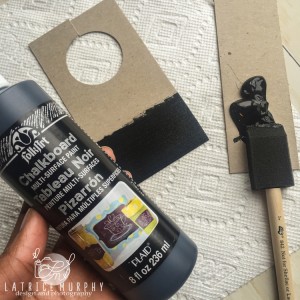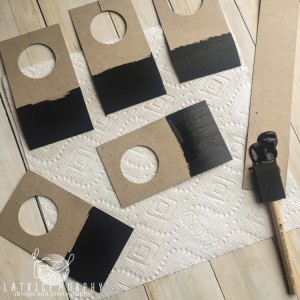 Next using the Tombow Xtreme Adhesive adhere the patterned paper and cardstock strip above the chalkboard area. You will need to punch the circle out and cut the slit at the top again also.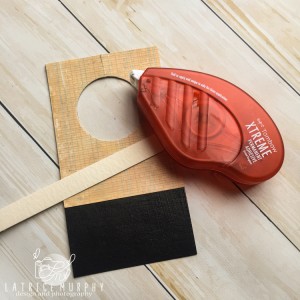 I chose fun teal glitter letter stickers to mark the days of the week. I want these to stay put, so I like to use the MONO Aqua Liquid Glue for that.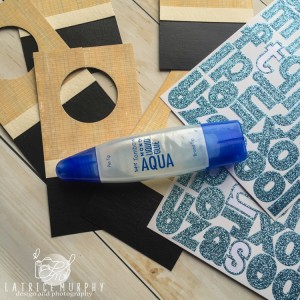 Next, add some chalk to the chalkboard part and wipe it off with a paper towel. This prepares the surface for writing.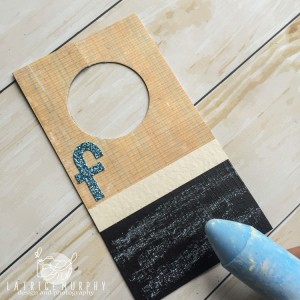 I chose to write what school activity is going on that day so I checked my daughters schedule for that. This makes choosing the right outfit go a little faster.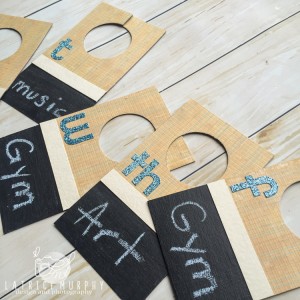 Here is what it looks like in the closet and ready to go!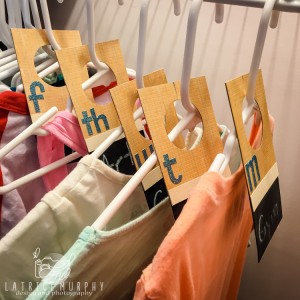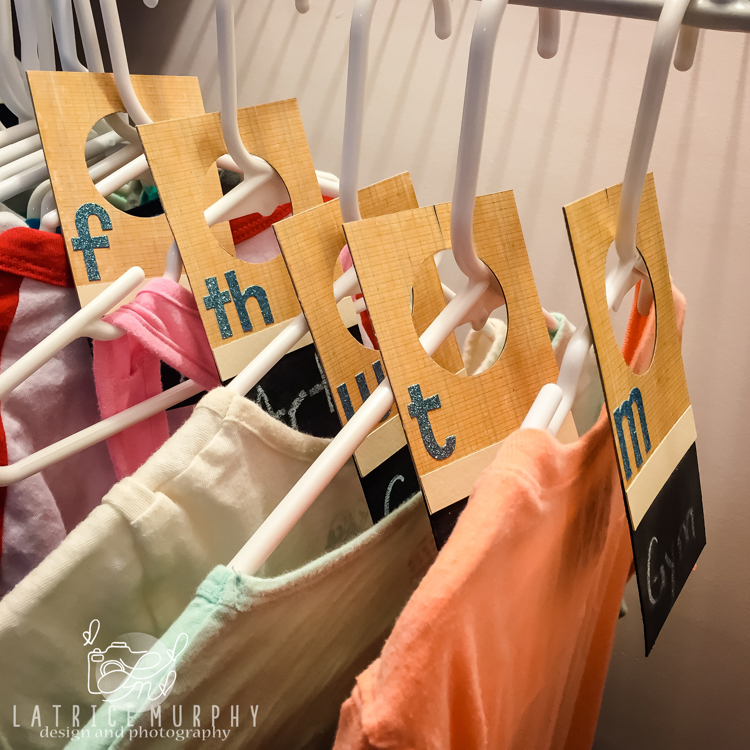 Anything to make my days a little less stressful is perfect for me. These can be customized to match the child's bedroom or gender.
Thanks for stopping by today. Check out the other posts from this week and come back tomorrow for more back to school inspiration and ideas!