Hi everyone! We hope you have enjoyed all of the color love on the blog this week!
We get asked a lot about the best way to track your Tombow Dual Brush Pen colors, and so we thought we'd make things easy for you by creating a Color Selector and Color Tracker. The best news? They're FREE!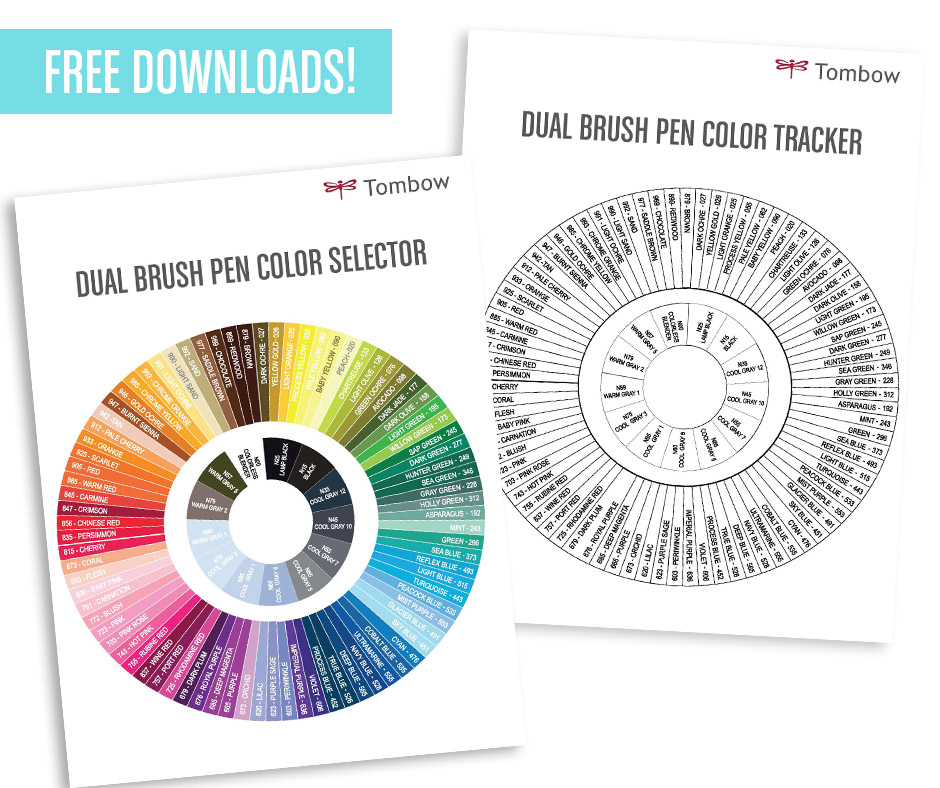 The Color Selector includes all 96 Dual Brush Pen colors sorted by shade and shows you what each color looks like. Feel free to print this out as a reference, but please know that not all monitors or printers will show or print the colors the same way, so you may notice some discrepancies. And that's why we're also offering the Color Tracker – which is a black and white version of the Color Selector that you can print out and use to keep track of the Dual Brush Pen colors you own.
We hope you enjoy these! What other tools would be helpful for you that we may be able to offer? Let us know in the comments, and be sure to follow us on Facebook, Instagram, Pinterest, Twitter, and YouTube for more tips, tricks and ideas!
Our Design Team will be posting musically inspired projects here next week, so be sure to come back and check out what they've come up with!