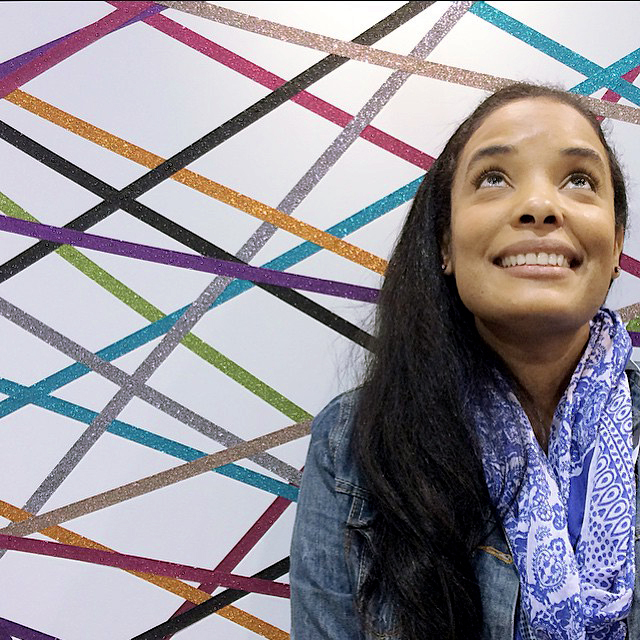 Hi Tombow!
My name is Maia Then and I am the art Director of a Publishing Agency. I live in Santo Domingo, Dominican Republic where I make all my lettering! When I say that I Love Lettering it falls short! I've been practicing for 6 years and I'm lucky to be able to use my passion for Lettering on my job everyday!
My favorite lettering kit includes: A variety of colors of Tombow Dual Brush Pens, a Tombow Colorless Blender, Tombow Fudenosuke Calligraphy Brush Pens (Hard and Soft) and a tracing paper pad or a vellum paper pad. Using Tracing Paper or Vellum makes the life of your Tombow Dual Brush Pens longer since they have less porosity.
Find Maia on Social Media!
Maia Then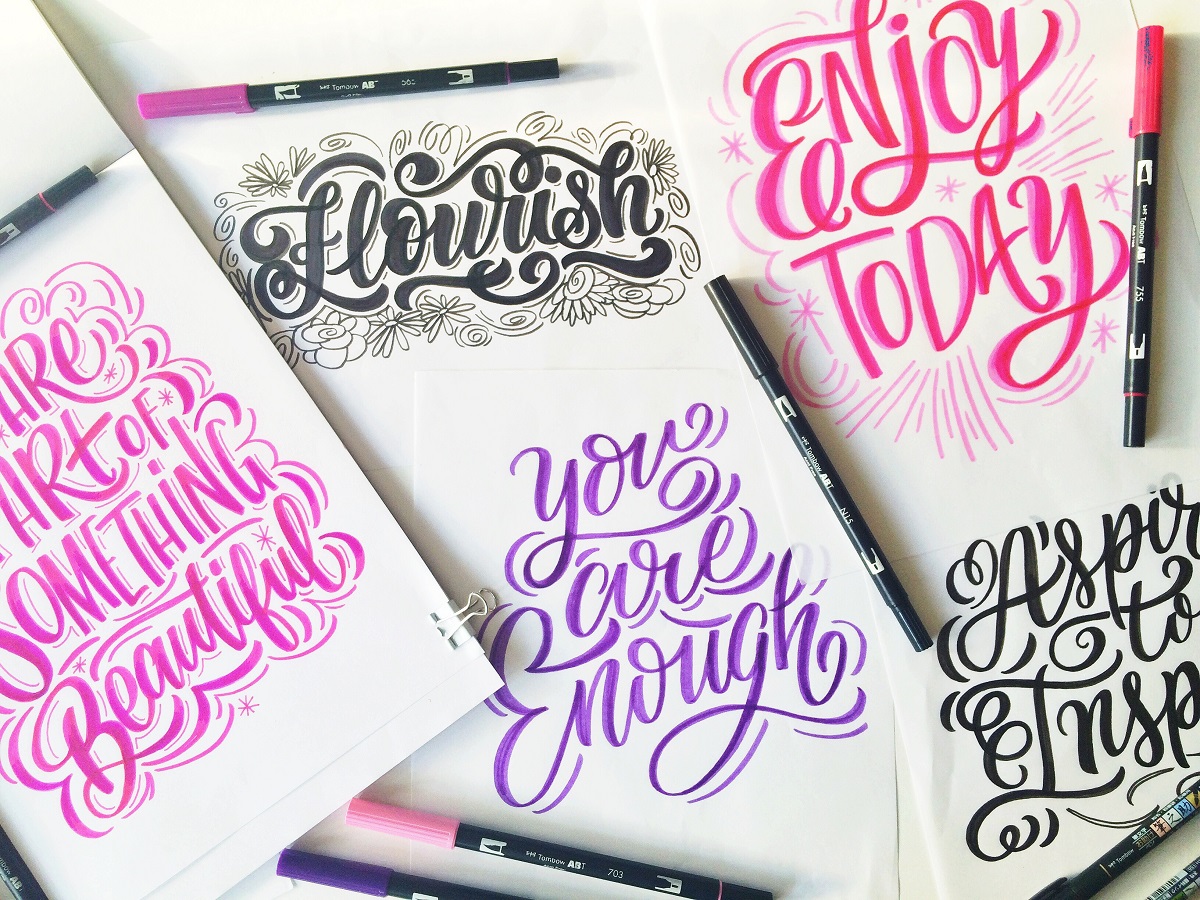 Sketching is always a good option. A good sketching kit can include: Tombow Mono Drawing Pen Set or a Tombow Mono Drawing Pencil, Tombow Mono NP Eraser, Tombow Mono Sand Eraser and of course if you want to add some color to the mix you can use Tombow Recycled Colored Pencils, if you make a mistake we have the Colored Pencil Eraser for that!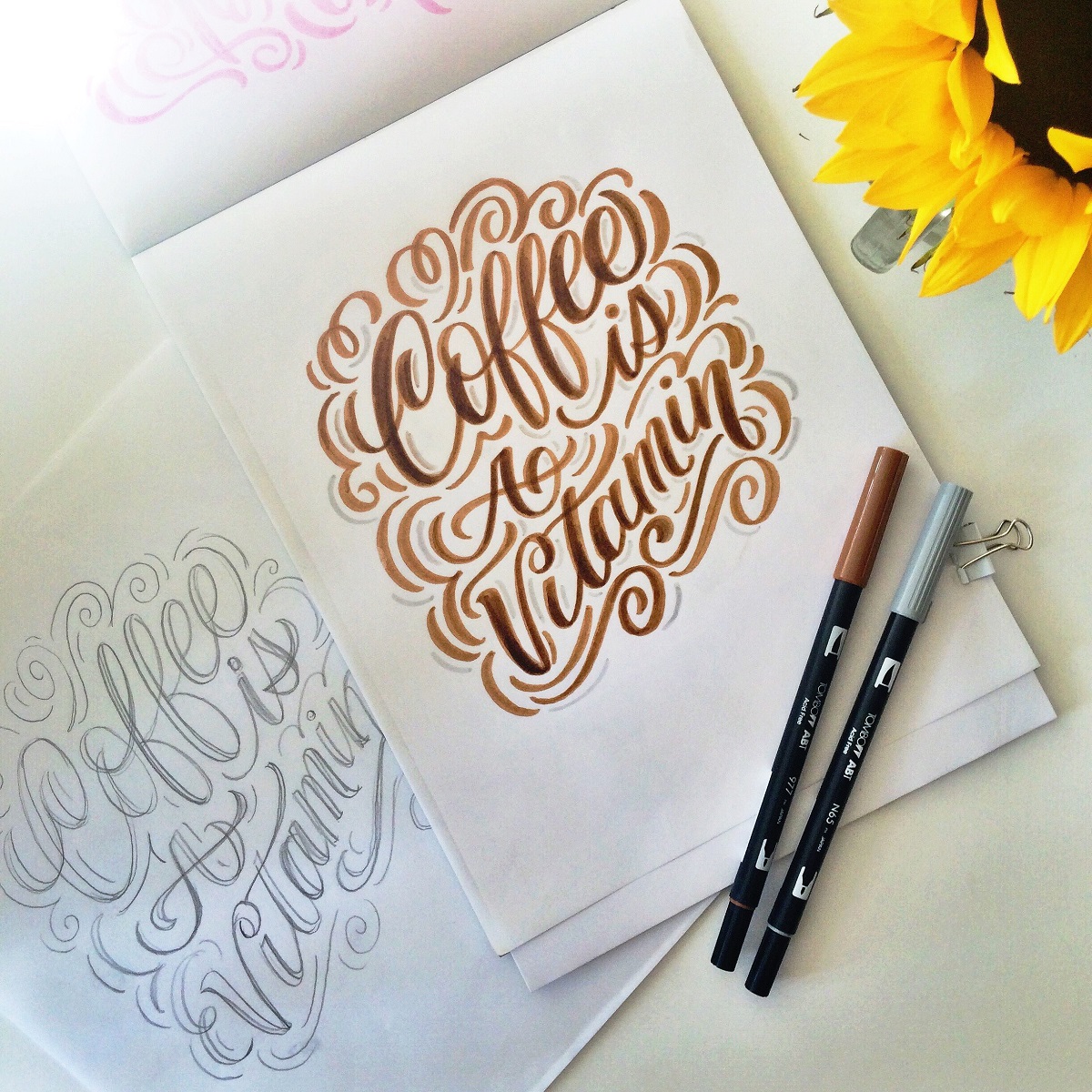 I love using the Black Tombow Dual Brush Pen and the Fudenosuke Pens to make my lettering and scan it to make it digital.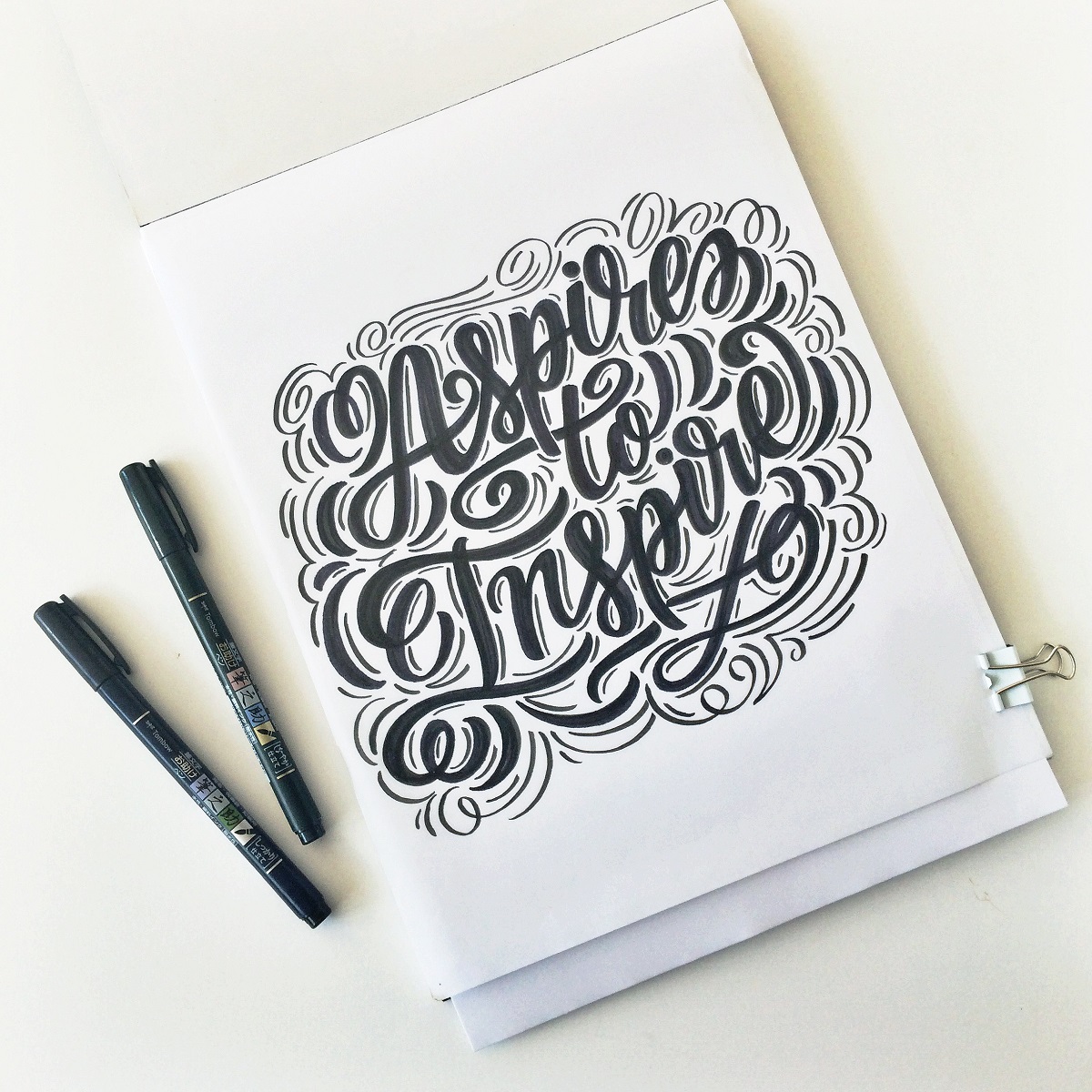 Use the fine tip of the Tombow Dual Brush Pen to make little flourishes around the word.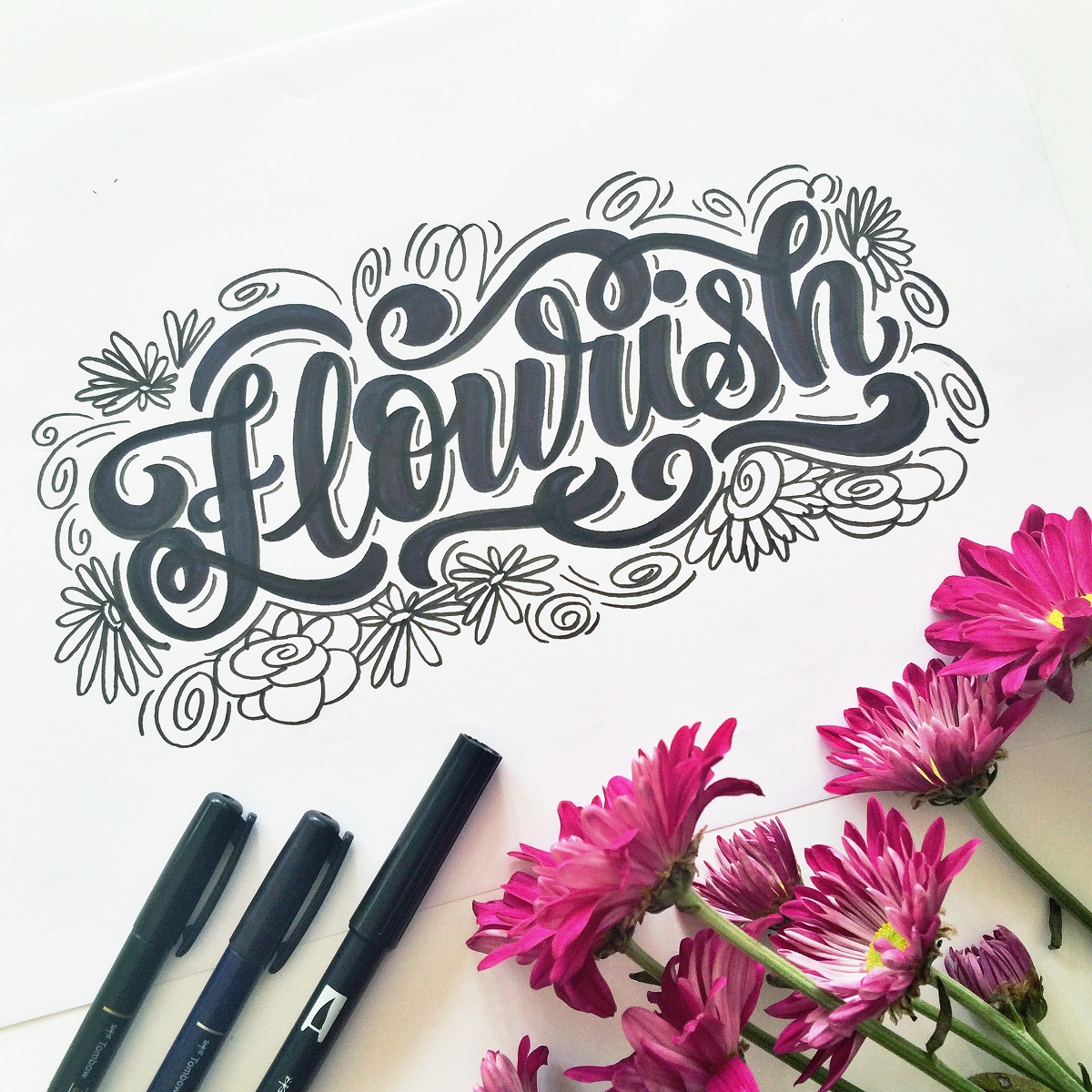 Make your letters bold by writing over them a few times using lighter shades of one color. Refer to the Tombow Dual Brush Pen Selector (FREE Download Sheet!) to find which colors are on the same families.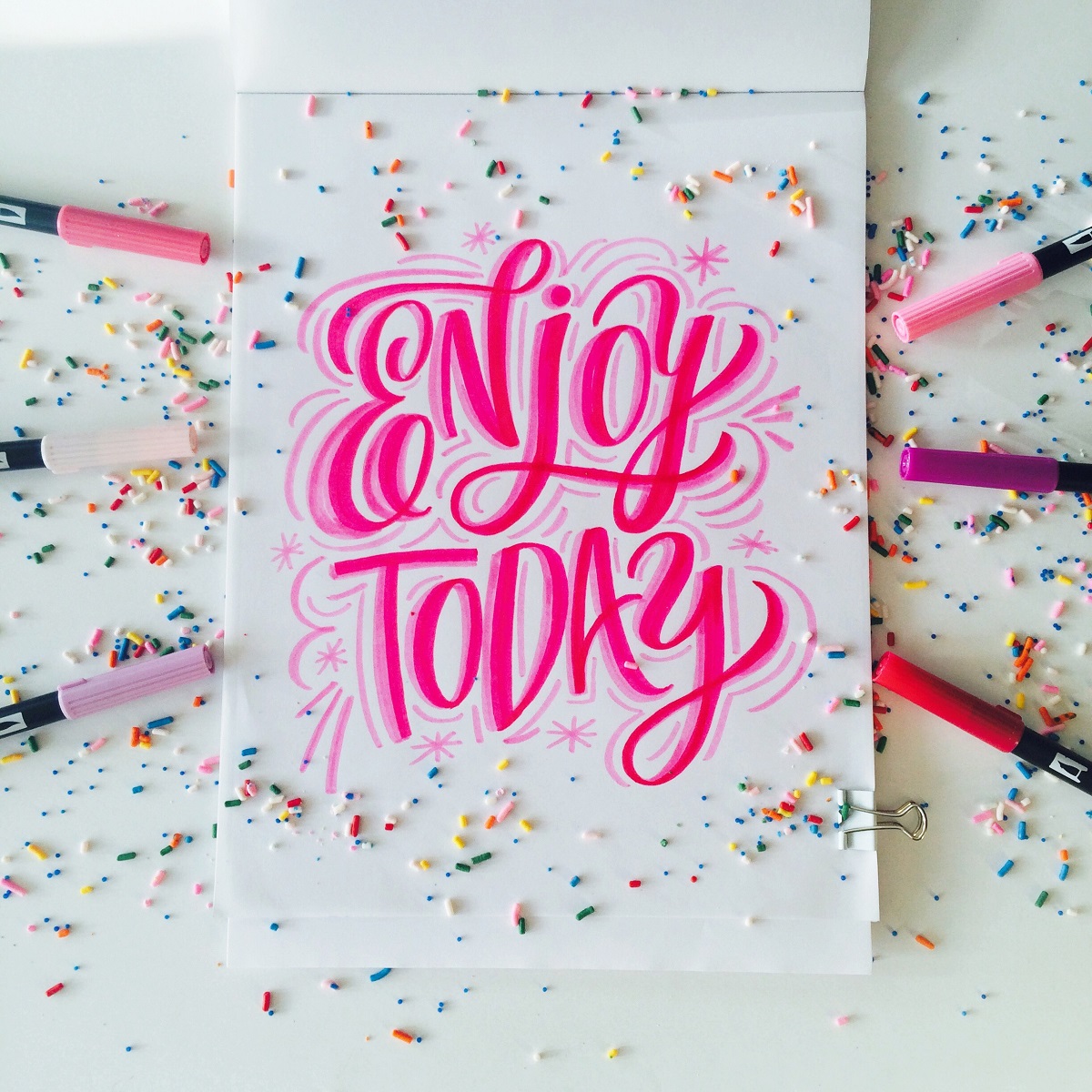 If complicated flourishing is hard for you, try making simple lines around the letters rather than making flourishes out of letters.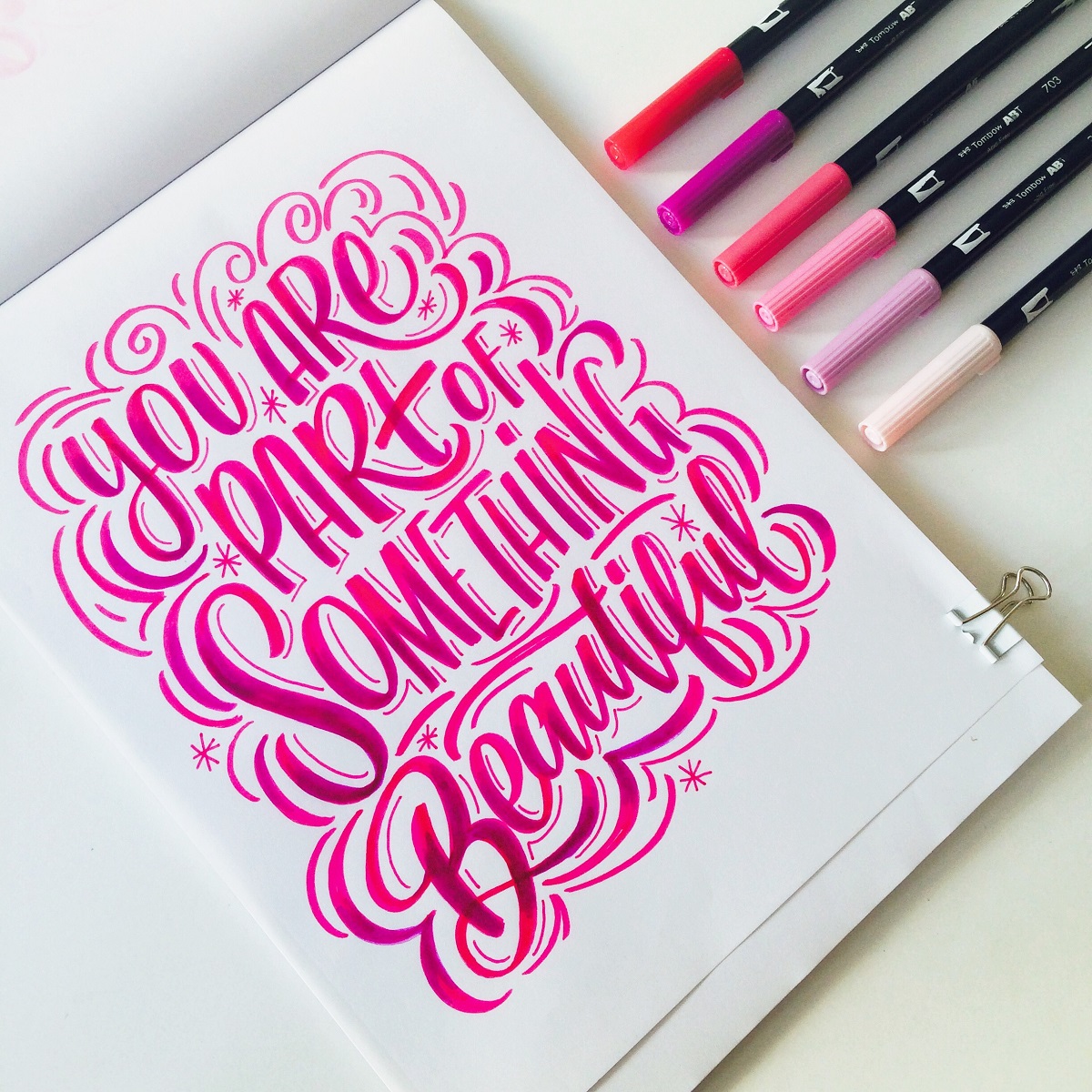 To give different tones to a word, write it in the lightest color, write over them using more colors using the darkest last. You can also use a Tombow Blender Pen to blend the colors a little bit more.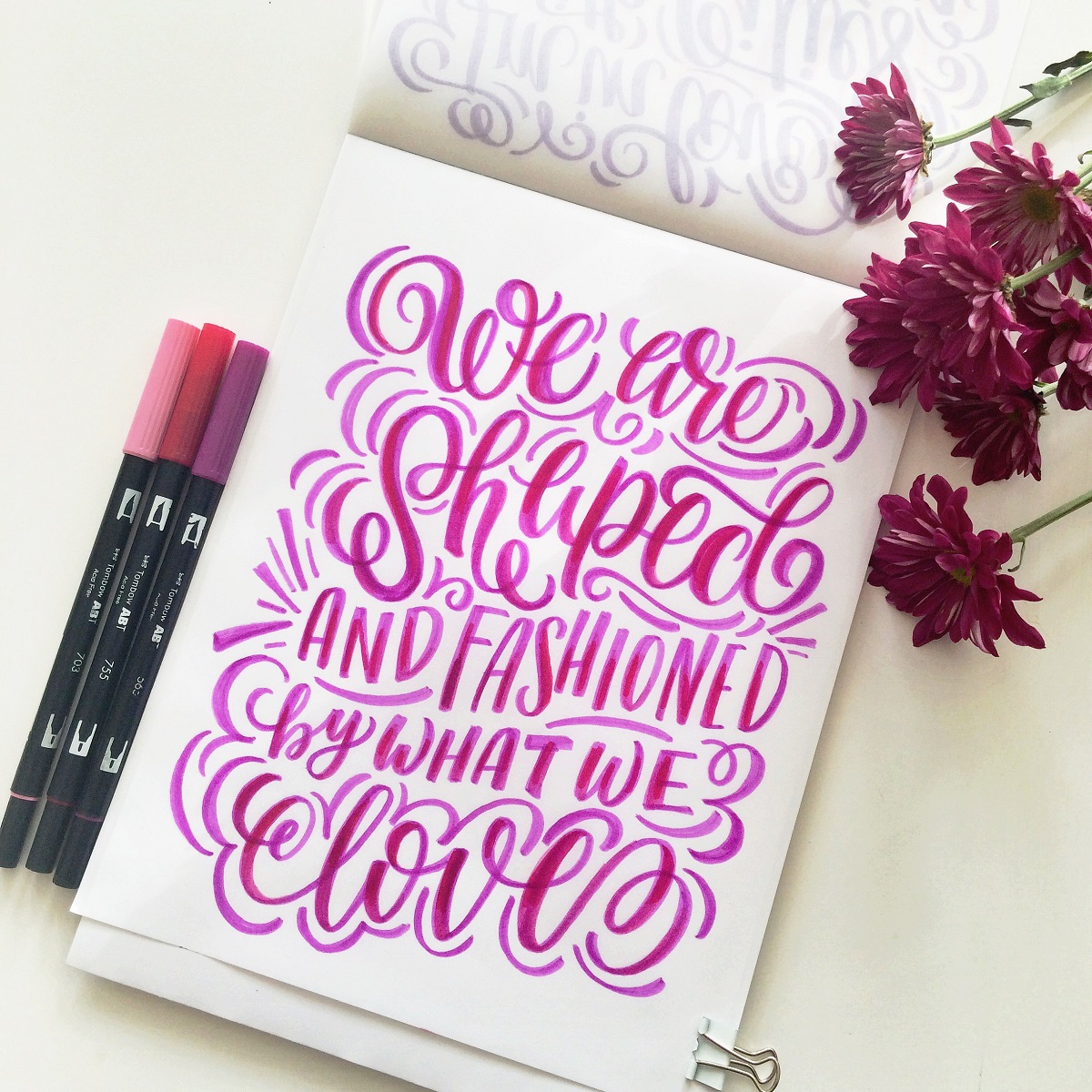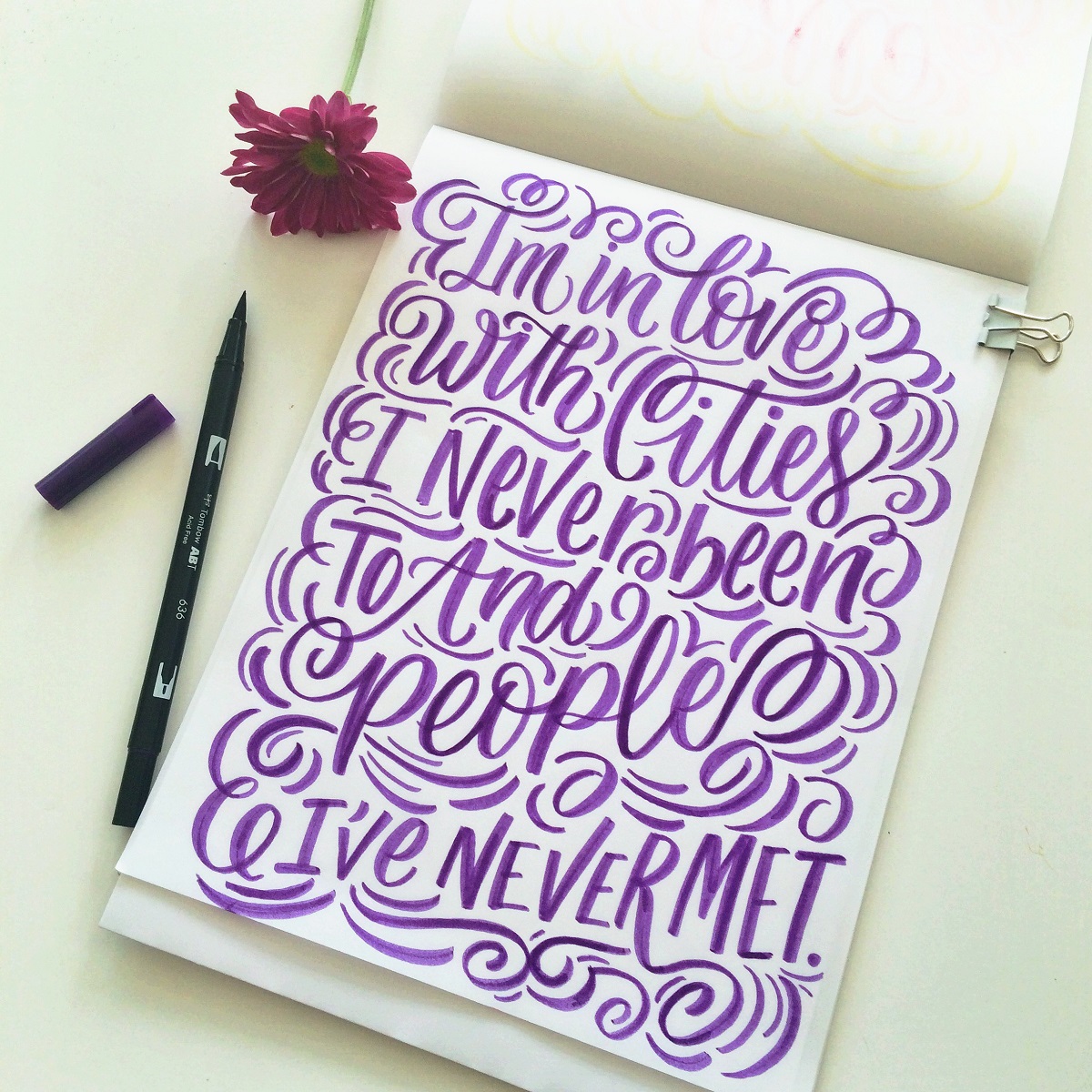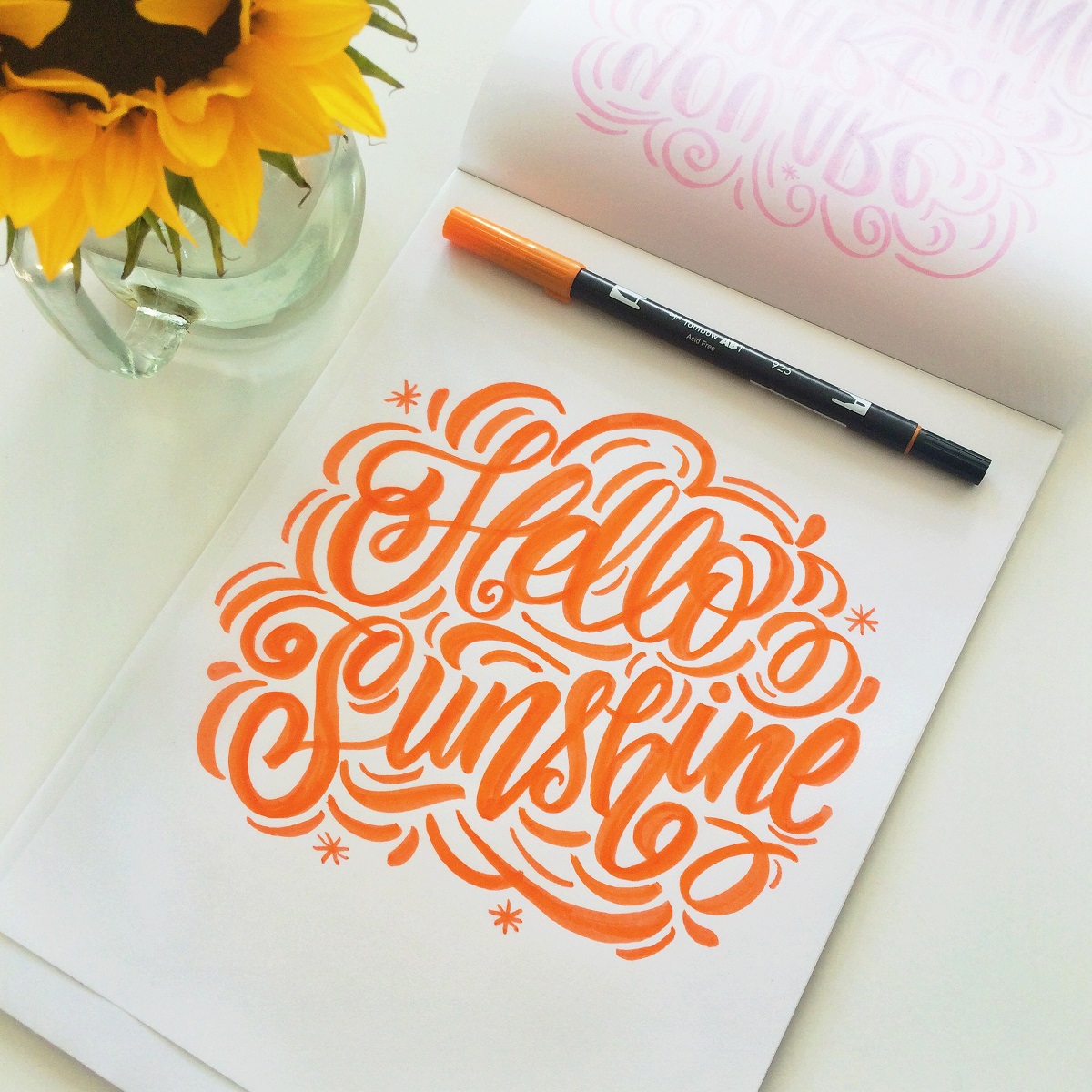 Thank you so much Tombow for bringing me back to be a part of this week! I hope you liked what I made!
Maia
Don't forget to leave comments on the past posts for more chances to win this awesome prize!