Halloween is the perfect time for mixed media fun. Messy drips, cracked paint, and other distressed effects that can be found in mixed media play it up great as spooky effects for Halloween. Jennifer Priest here and today I am sharing a fun mixed media Halloween tag that you can use for Halloween decor or for a gift! My nephew's birthday is this week so I am attaching this fun tag to a gift that we're giving to him. Here's the tag: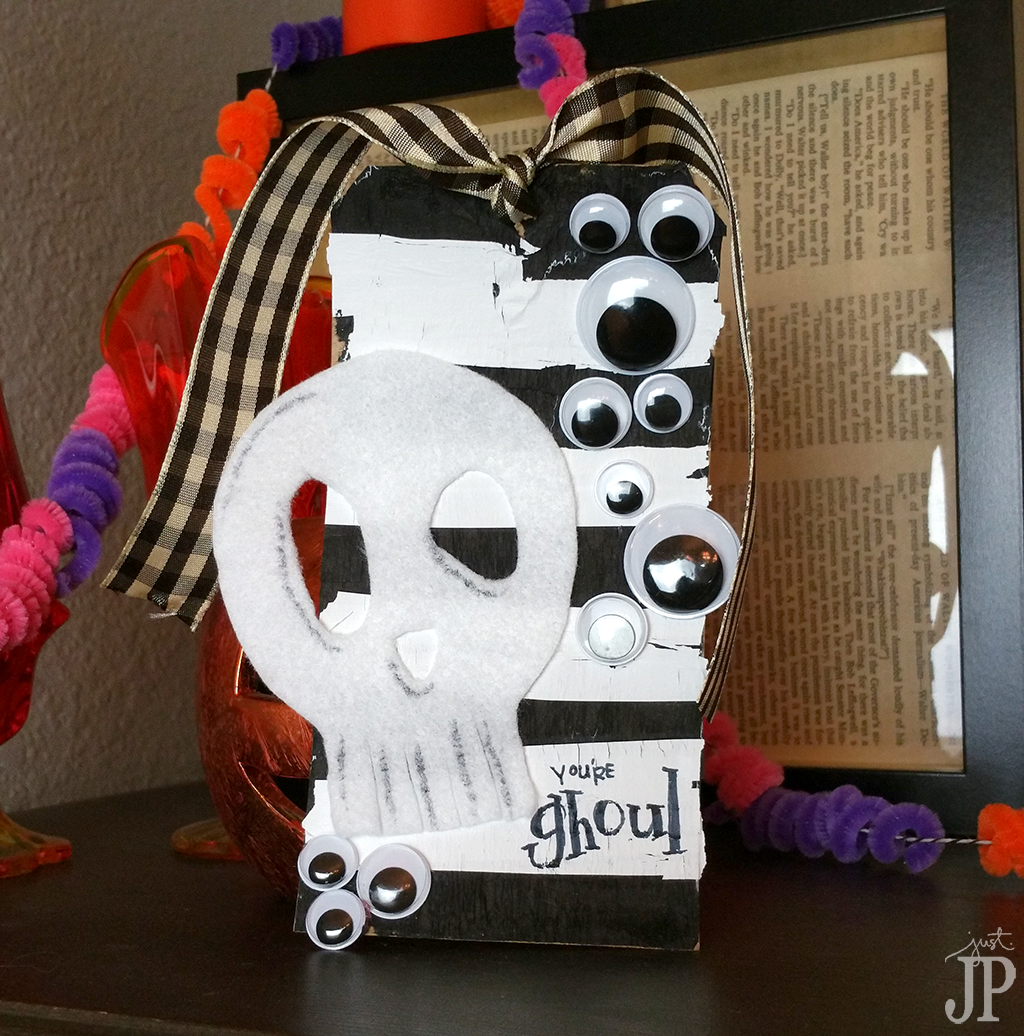 You don't need fancy pants art supplies to pull off this mixed media look. In fact, most of the supplies I used can be found at the dollar store, like the googly eyes and the crepe paper, as well as in your stash of Tombow adhesive and pens. Here are a few ways that I used Tombow adhesvies to pull it all together: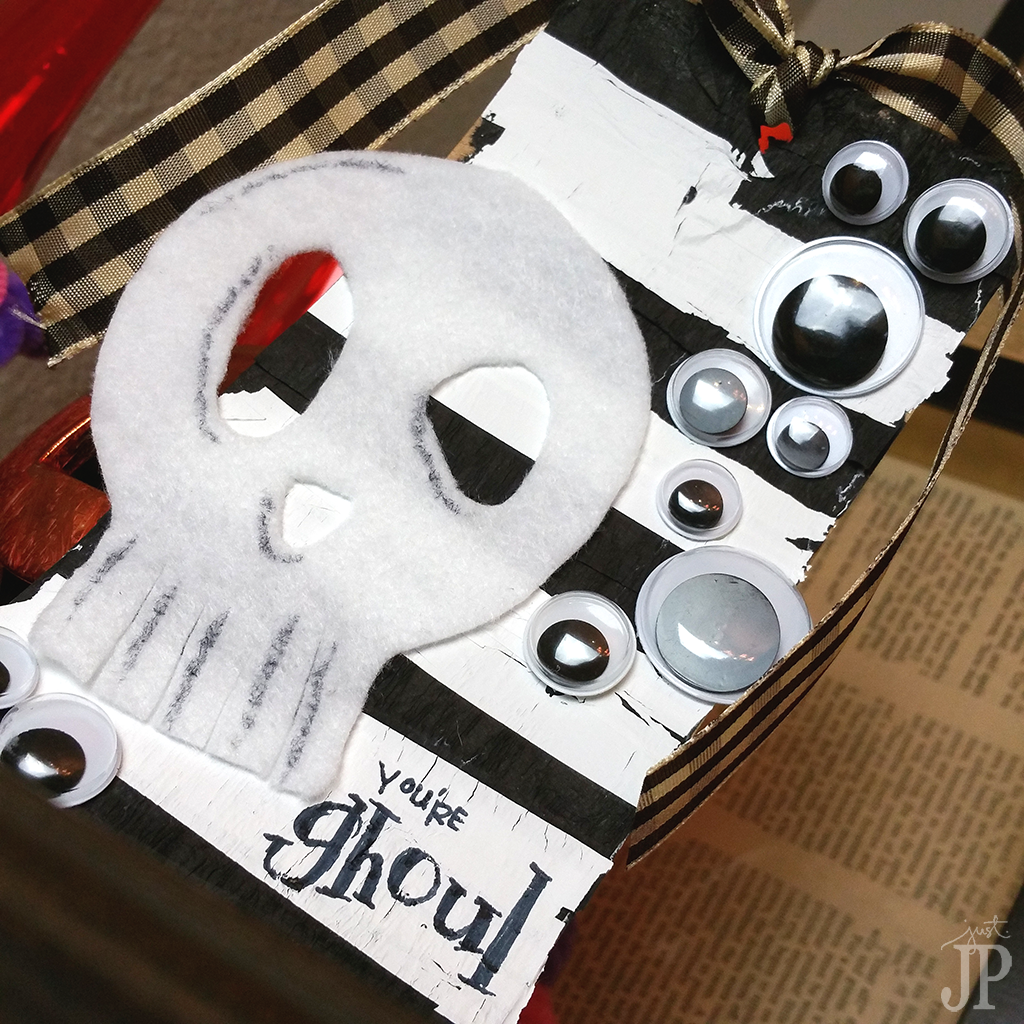 Here's how I made this tag using the techniques and ideas I listed above:
Supplies:
Tag
Crepe Paper
Felt
Ribbon
Googly Eyes
Scissors
I hope you enjoyed this fun card. Be sure to check out all the posts here on the Tombow blog this week for more mixed media fun with Tombow!
See more projects like this on my blog at Just JP.