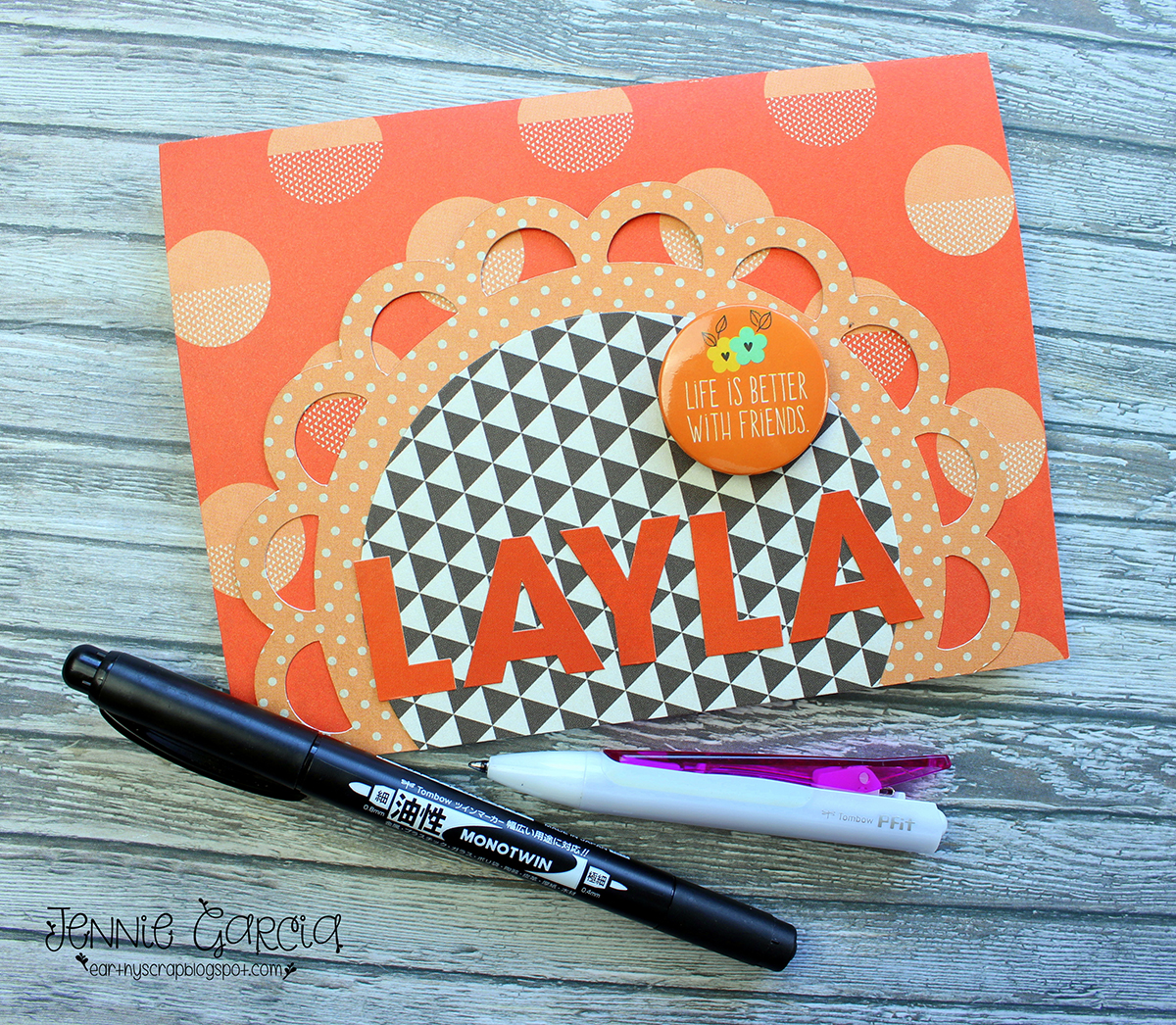 November 15th is America Recycles Day. In that spirit, we decided to have a whole week of recycled projects! I'm Jennie and I have two little girls. I also have a husband in college that can't read from the computer, so he has to print all the material to be able to read it. When he is done reading I put those papers in a pile for my girls to color in the back . But I figured it could be fun to make them a little notebook.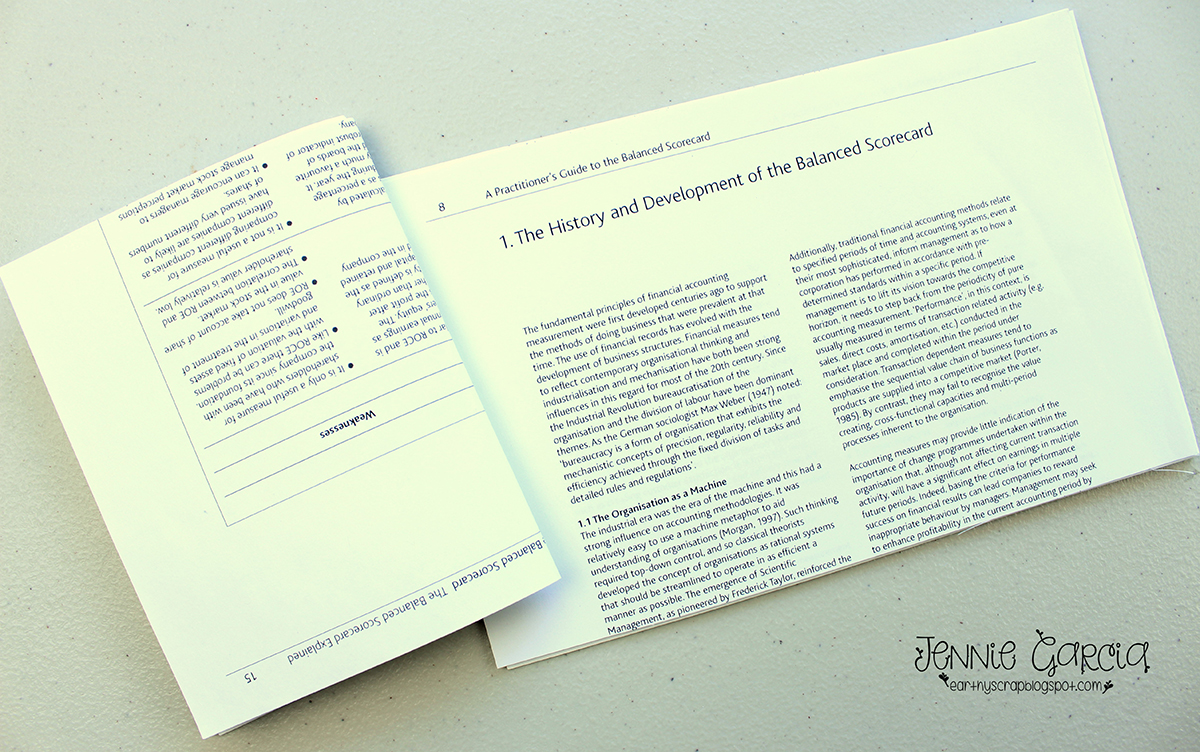 I cut the papers in half (8 1/2 x 5 1/2). Then I folded the papers with the writing facing out. I used the Stamp Runner Dot Pattern Adhesive to glue the outside of the papers together.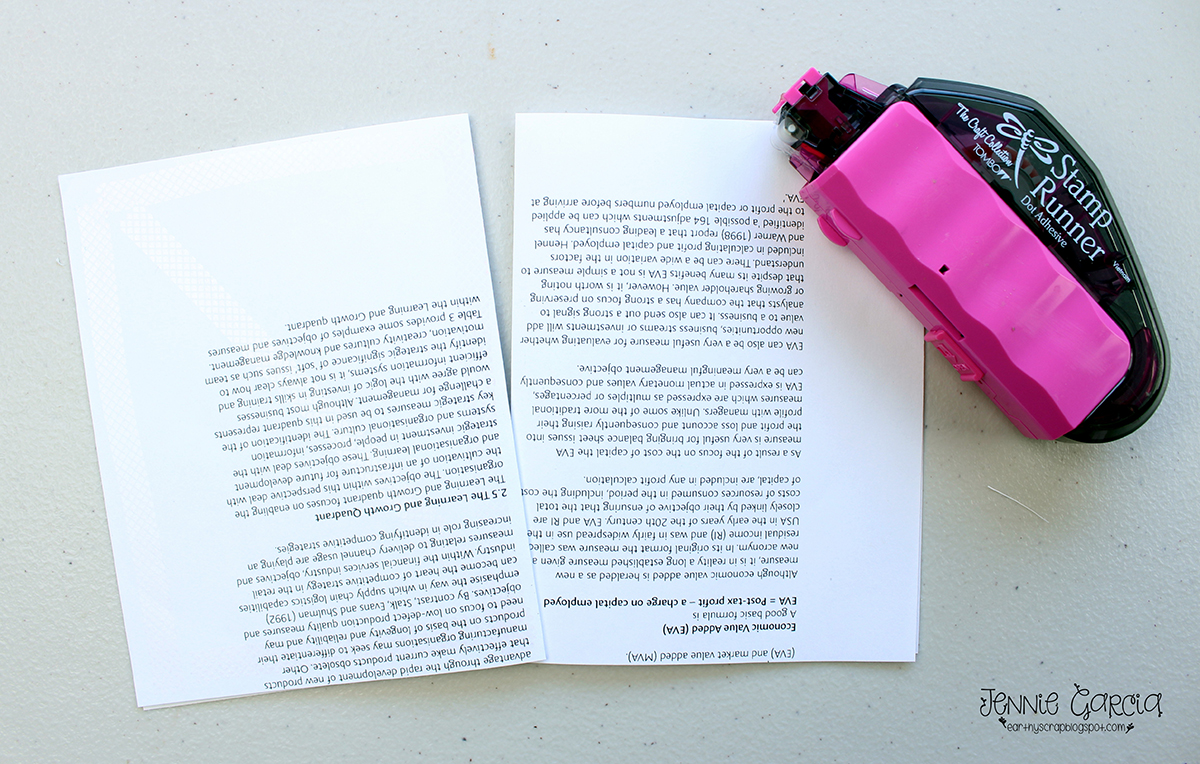 That way you can only see the sides that are not printed. Using the Tombow Xtreme Permanent Adhesive I glued my bunch of papers inside a 10×6 inches pieces of patterned paper from Fancy Pants Designs.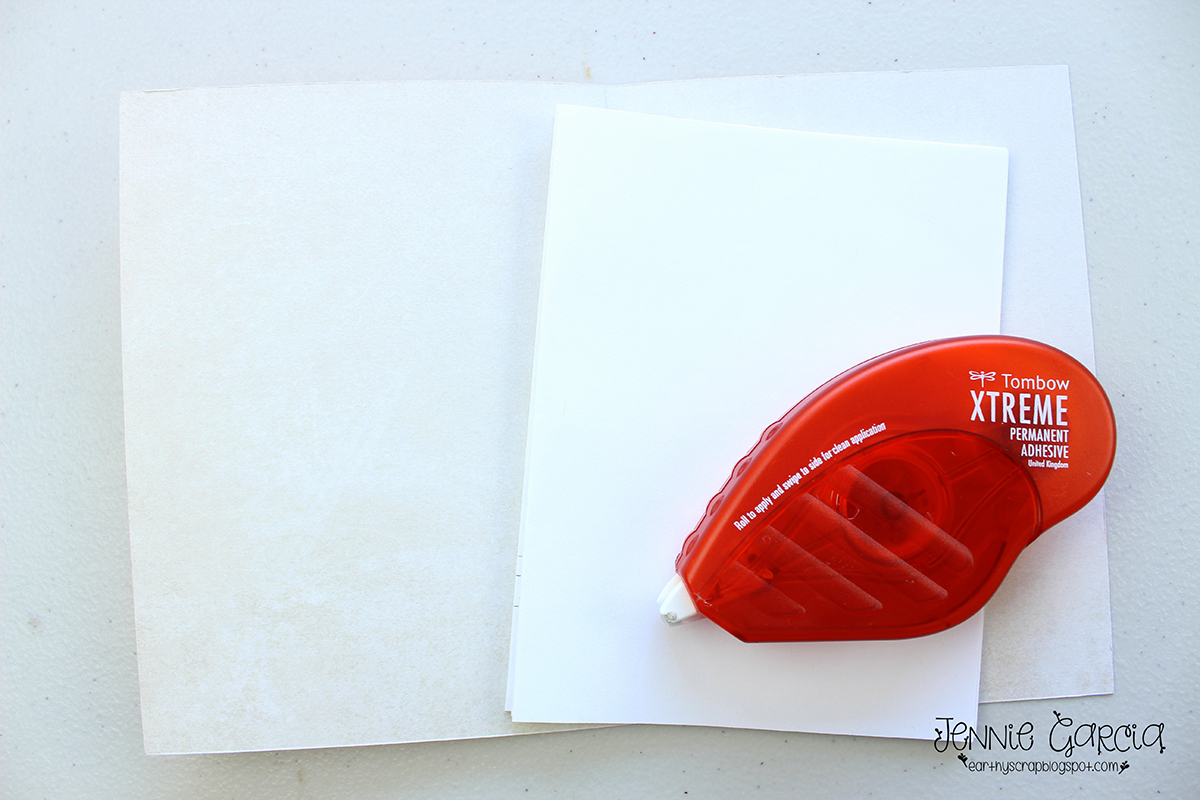 I used the Tombow Xtreme Permanent Adhesive to decorate a little bit the notebook. This recycled notebook is for my 2 year old so I don't think she cares too much about the outside so I kept it very simple.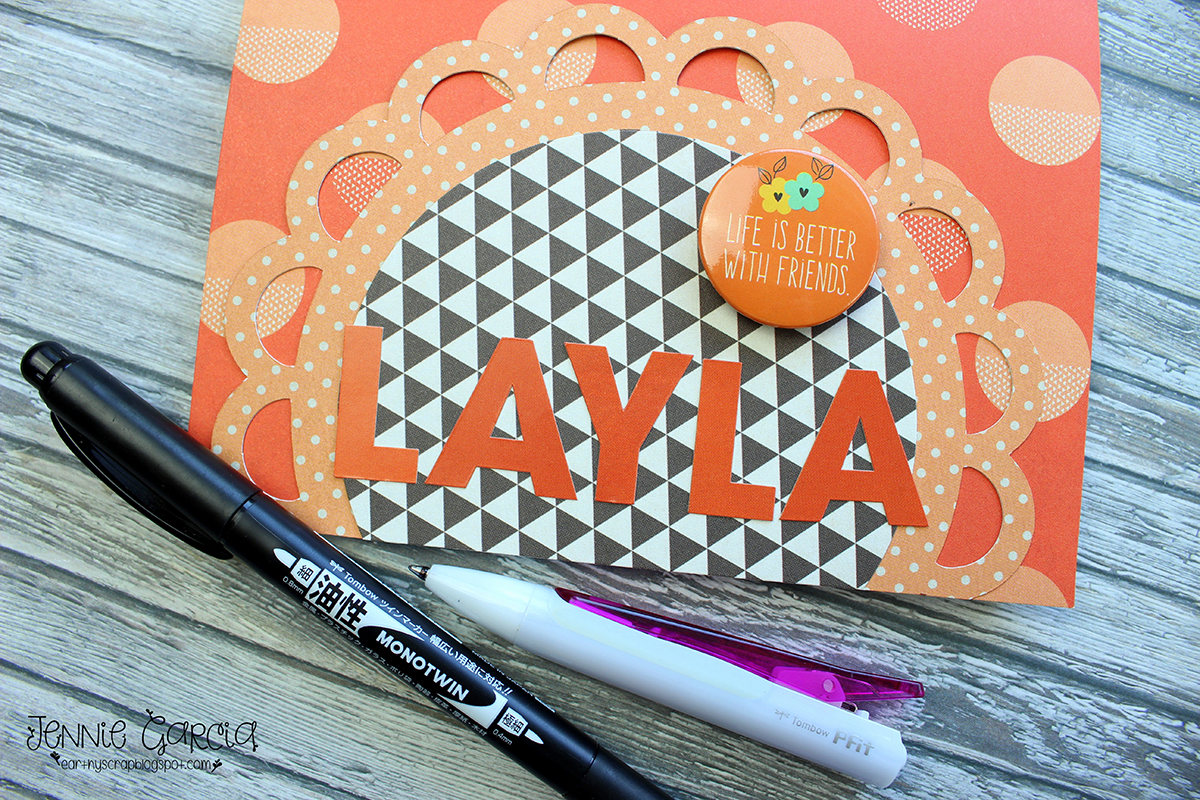 Here she is enjoying her little recycled notebook. She has a little table in my craft room and she loves to borrow this pen!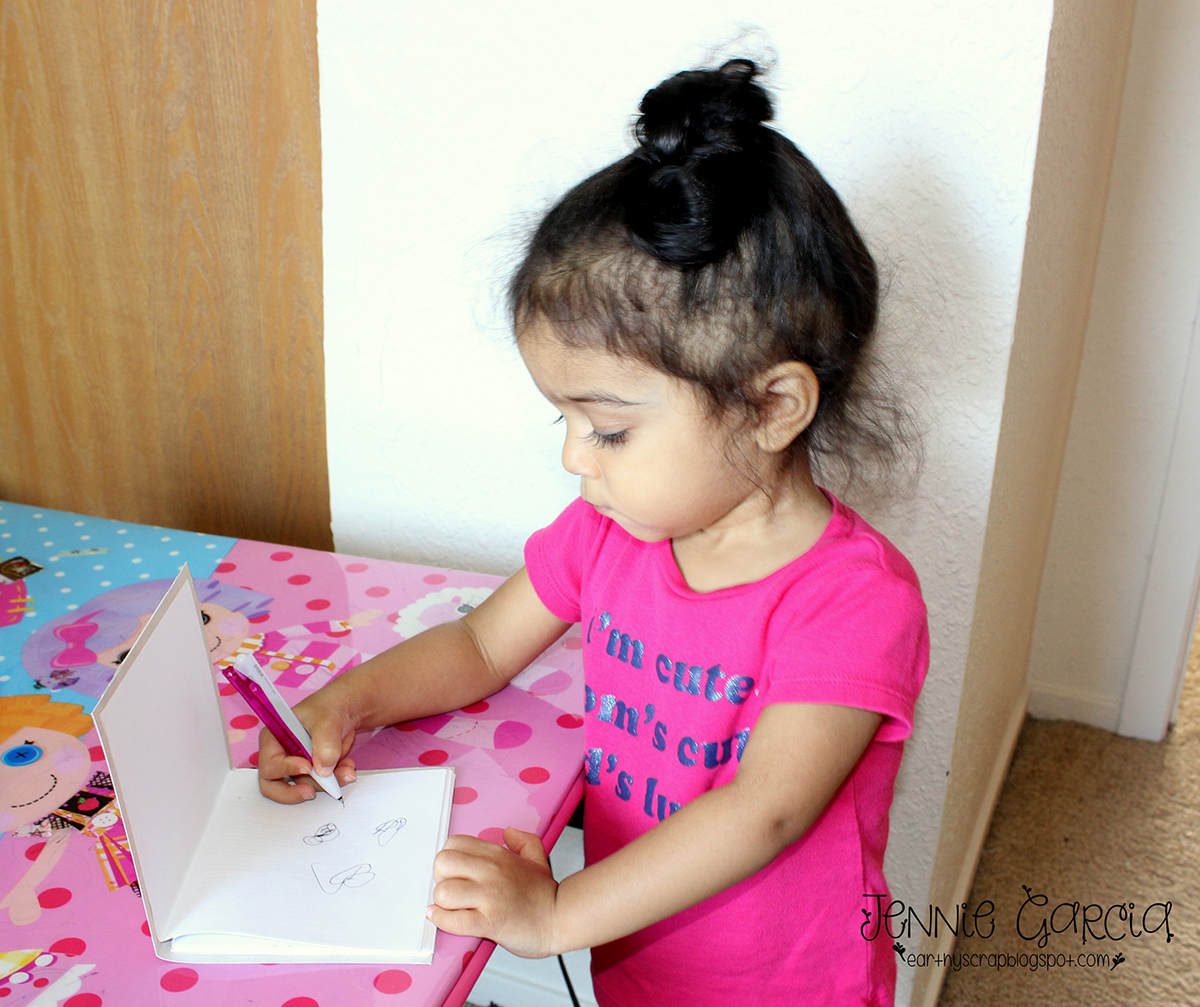 I hope you enjoyed our recycled ideas this week! Have a great weekend!