Hello Friends!  It's Christmas Gift Wrapping time and I have a fun project to share with you!!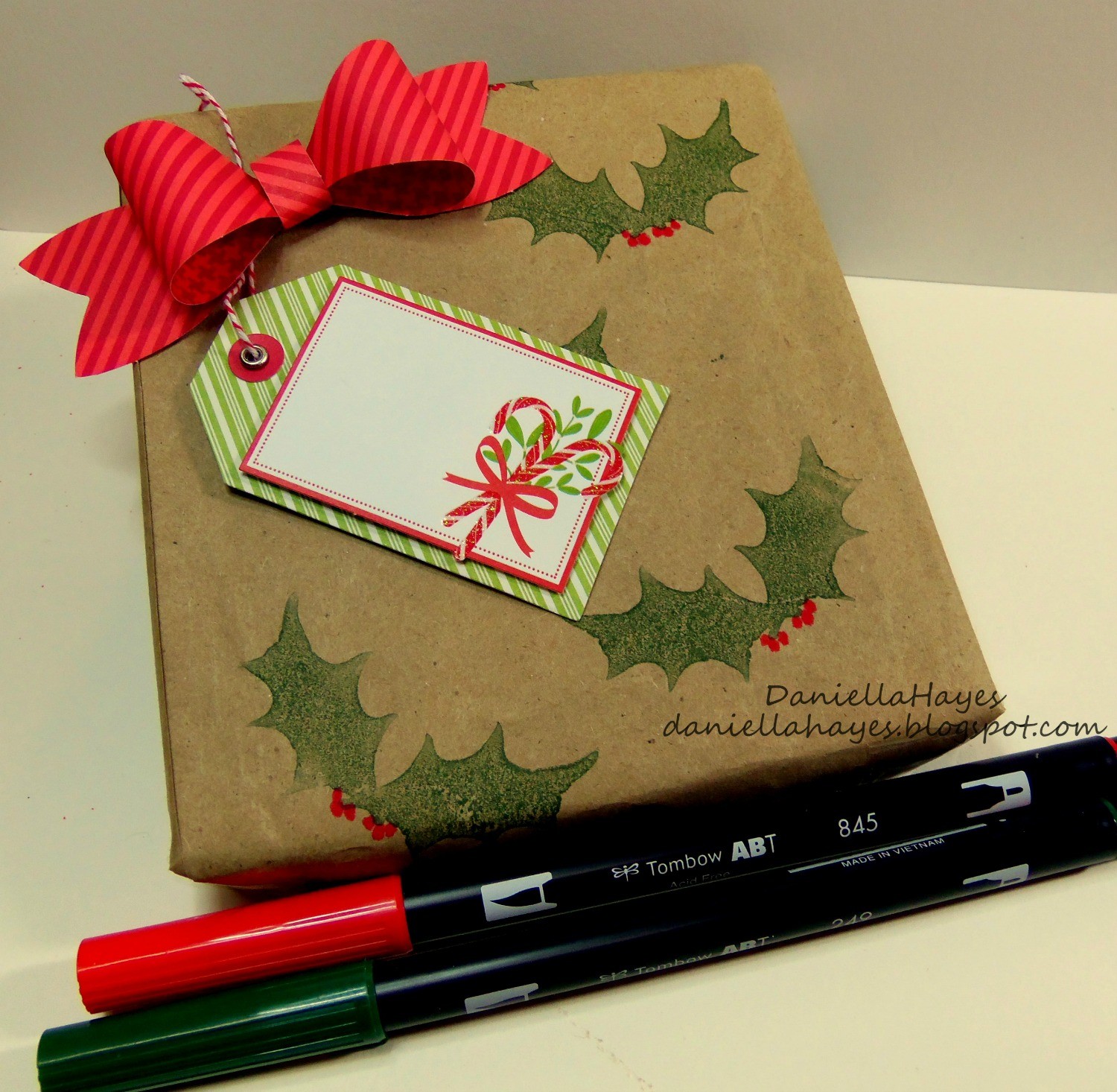 Making pretty packages is super easy and you don't need a lot of supplies to make your own Christmas Gift Wrapping!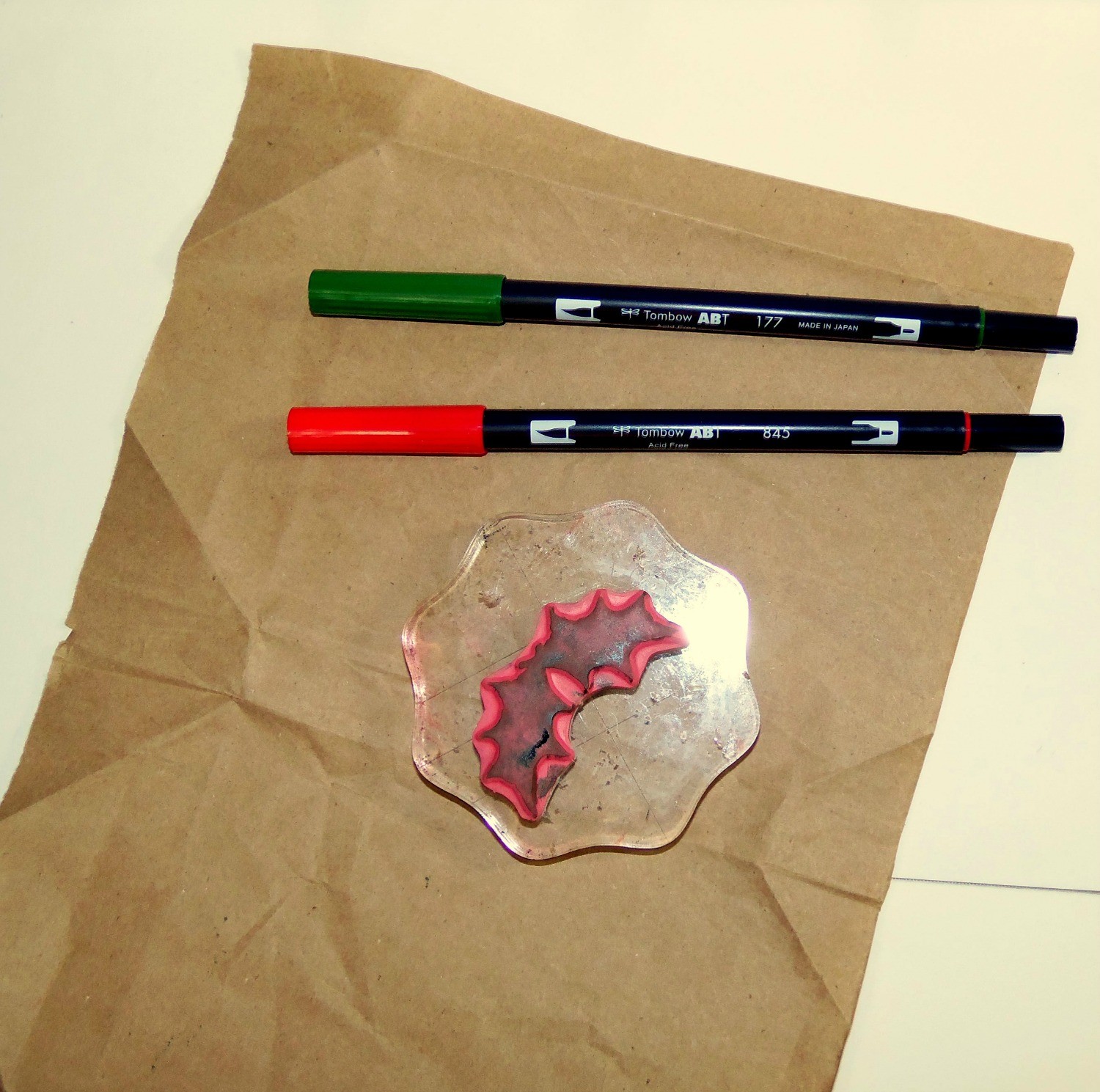 When I receive packages they are often stuffed with either craft or white paper.  I always save it to use in other projects.  It is especially awesome for making my own gift wrap.  I cut my paper to the size of my gift and mark all the folds in advance.  Next, I stamped a holly design all over the paper.  By pre-folding the paper my stamping won't be hidden in the folds.  I used my Green 177 Dual Brush Pen to ink up my holly stamp.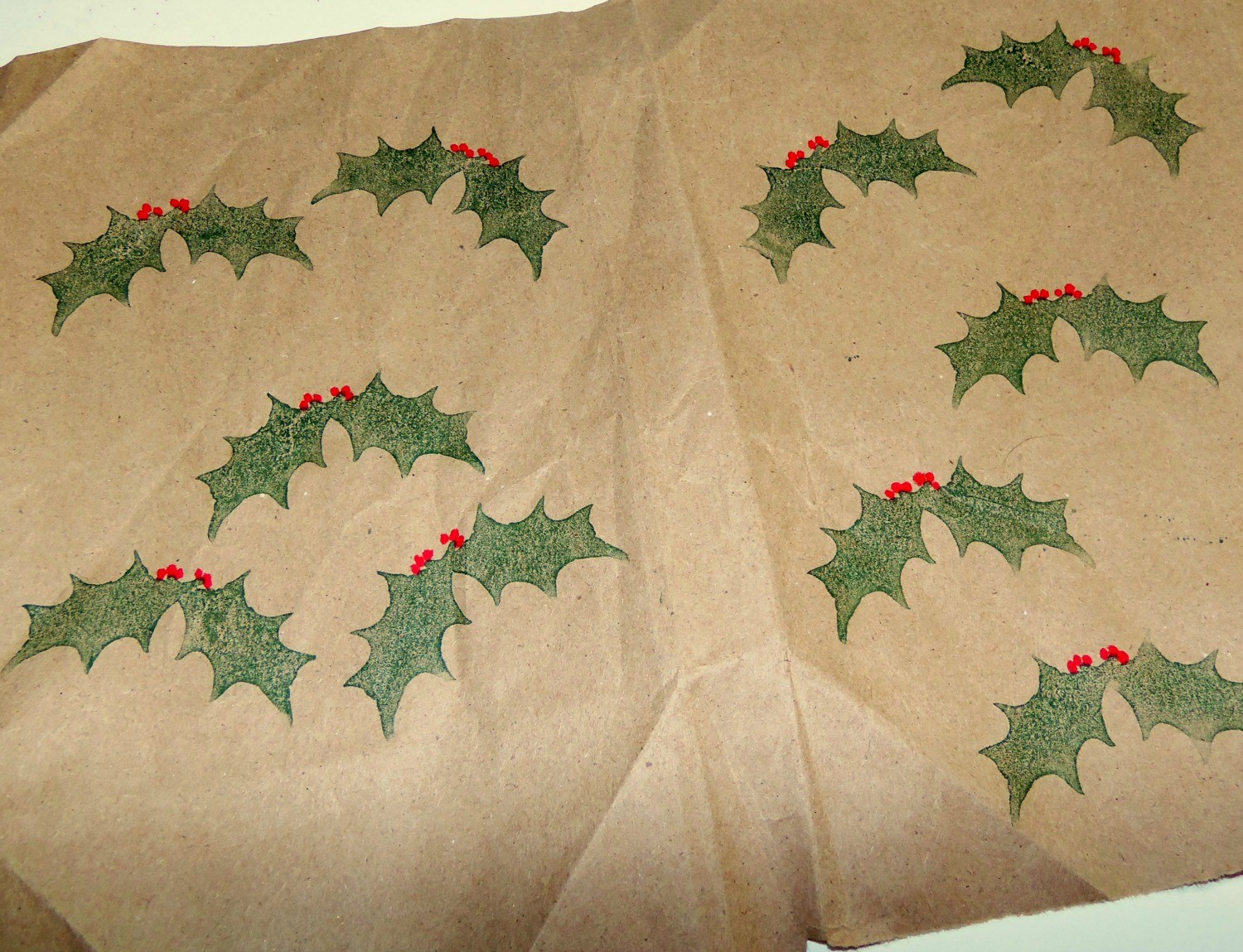 Then I used my Red 845 Dual Brush Pen to add some little holly berries.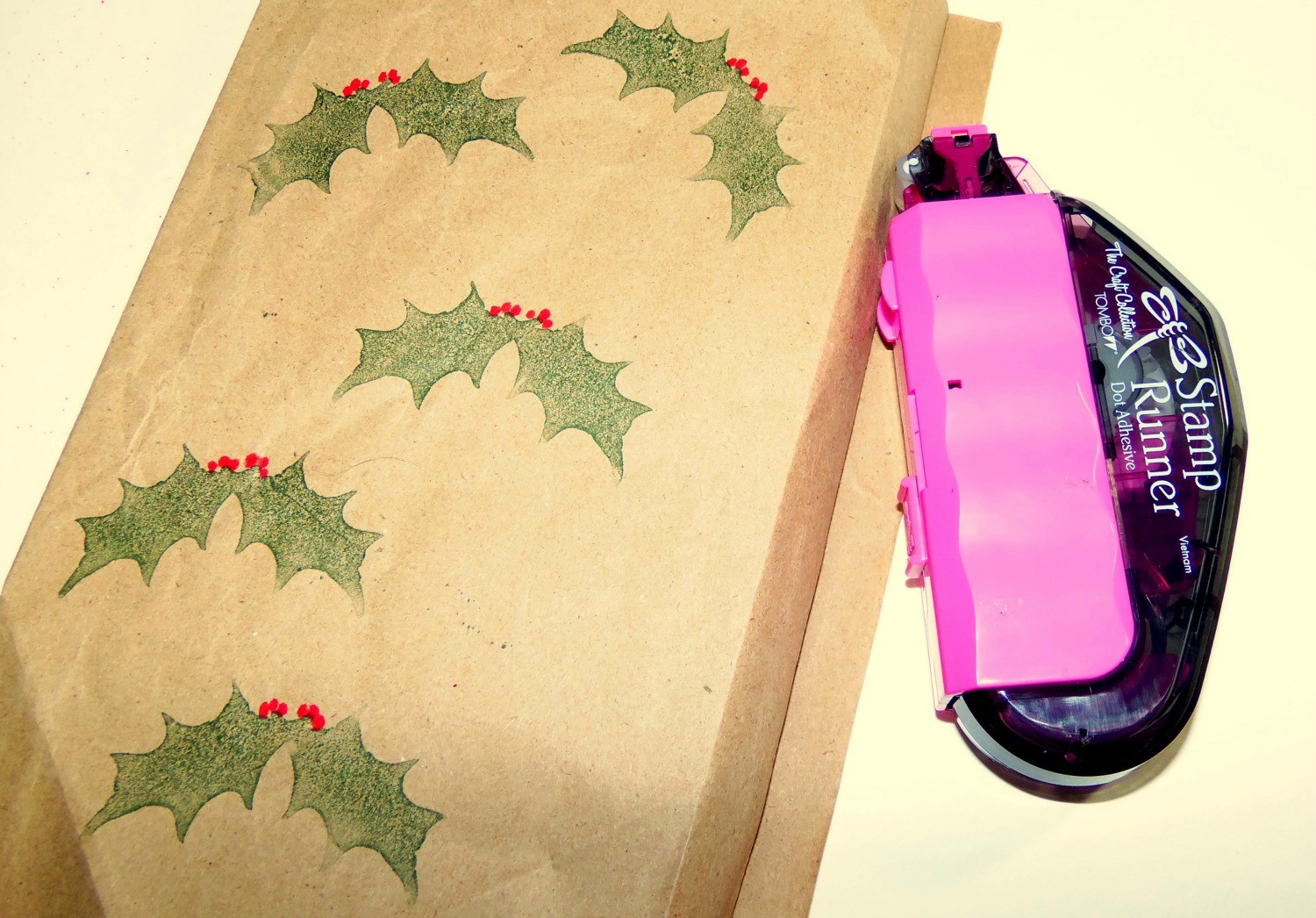 It is soooo easy to wrap presents with a Tombow Adhesive Runner!  This Stamp Runner Dot Pattern Adhesive is my favorite!!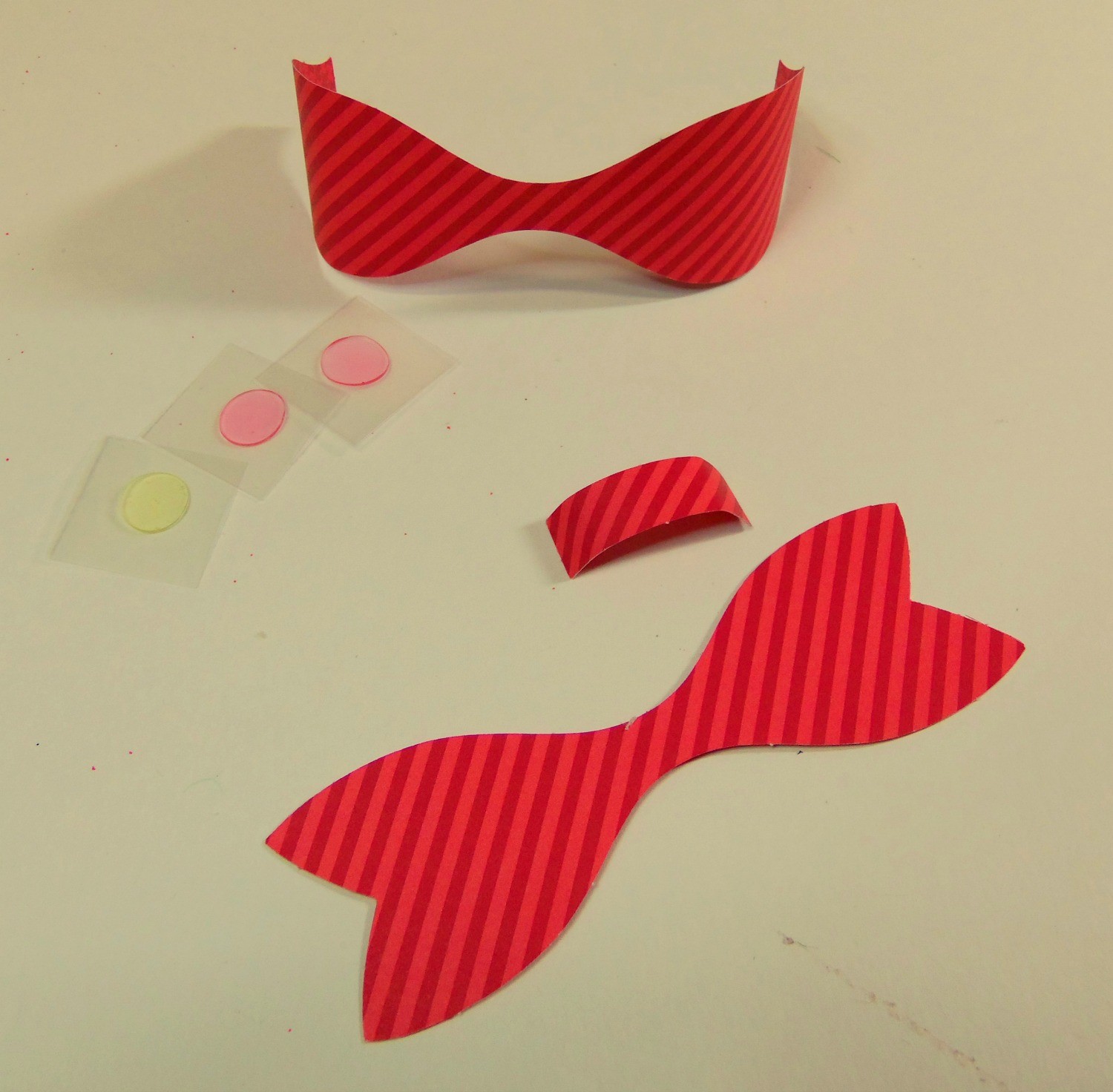 I diecut this bow to add to my gift.  I used Tombow Adhesive Dots to attach the pieces together.  Adhesive dots are awesome for this because it holds instantly.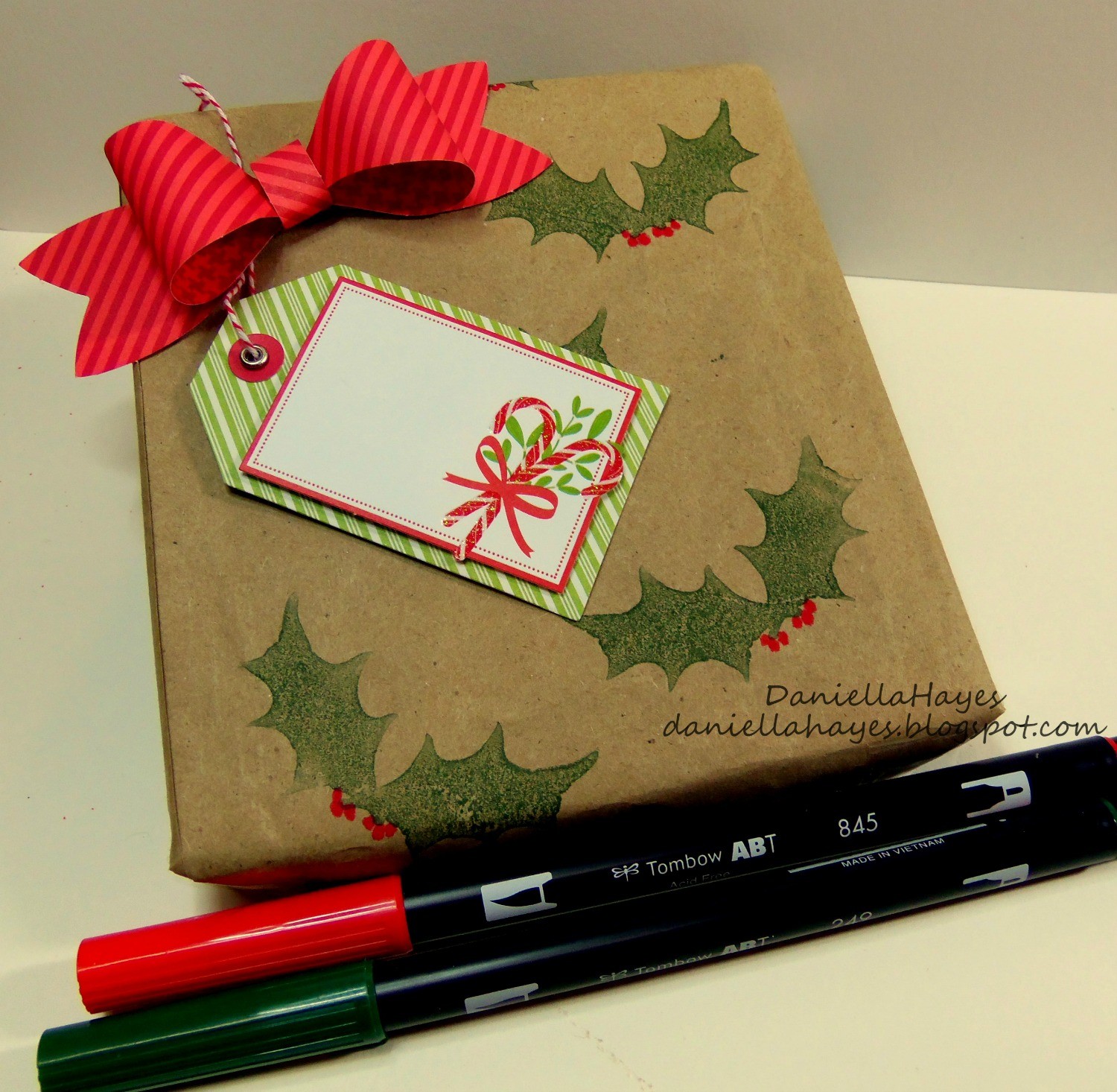 And that's it!  Just add a tag and you are done!!  Making your own Christmas Gift Wrapping is that easy!
Thank you for visiting!  I wish you all a very Merry Christmas and an AWESOME New Year!!
xxDaniella