Valentine's Day is right around the corner, so this week we are sharing our creativity wrapped up with hugs and kisses!
Now, I have to admit that I am a craft supply hoarder enthusiast, so when I can create a really cute project from my existing stash, that puts me over the moon!
They are quick and easy to make in under 30 minutes and are a great alternative to candy and flowers!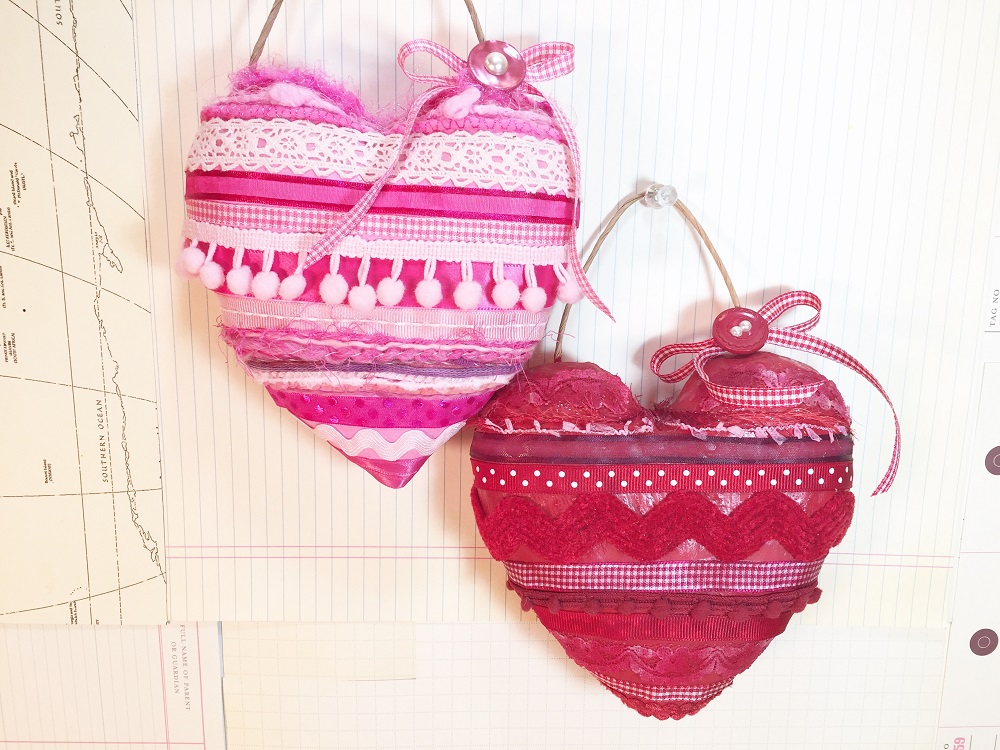 Base coat the paper Mache hearts, one red and one pink with Americana paints by .  Let dry.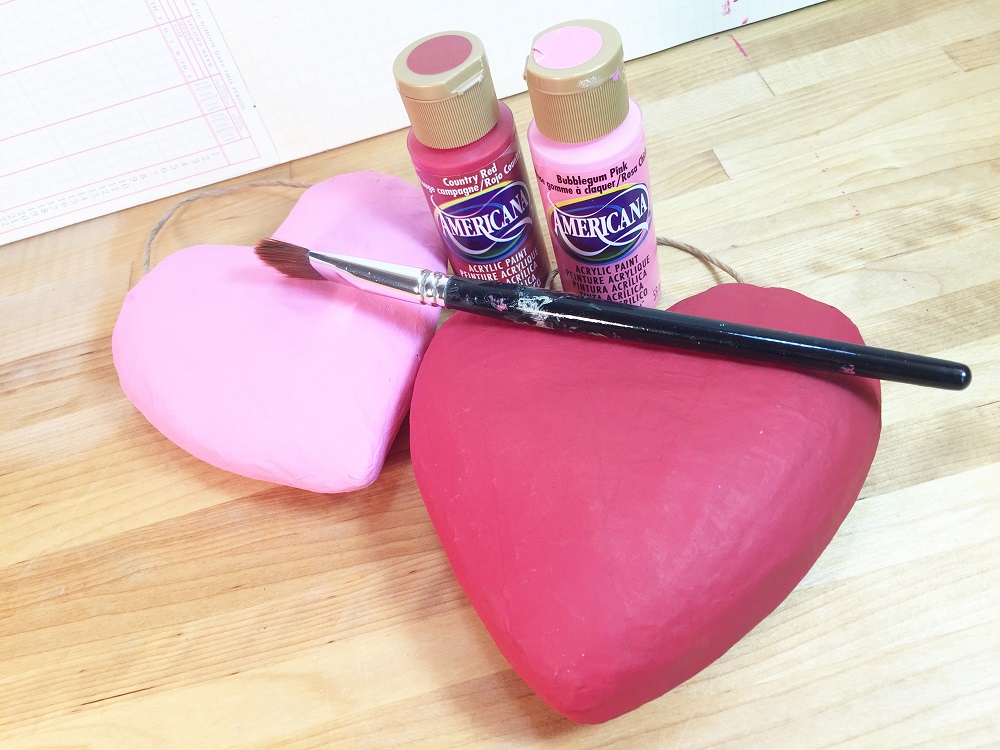 Select your ribbons and fibers, then dry fit on each heart.  Once you are pleased with the composition, remove each ribbon and lay out (in order) on your work surface.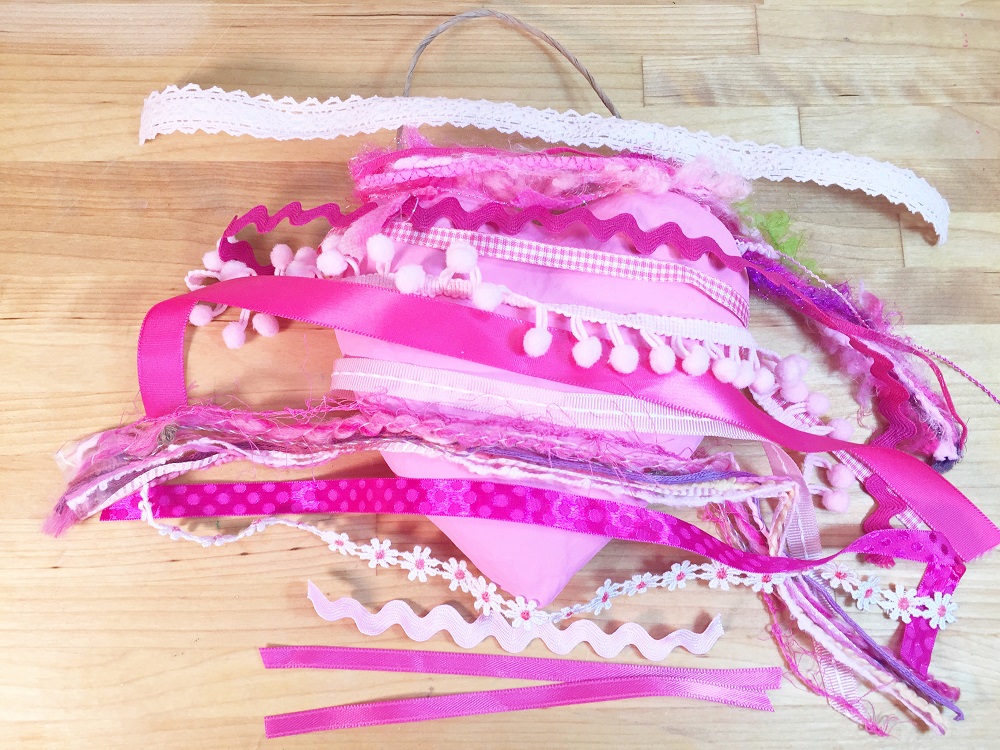 Starting at the bottom, apply Tombow MONO Aqua Liquid Glue with the broad tip, then attach each ribbon to the front of the heart in order until you reach the top of the heart.  The MONO Aqua has a fast hold and dries clear!  Flip your heart over and secure ribbons to the back of the heart in the same fashion.  Repeat with the second heart.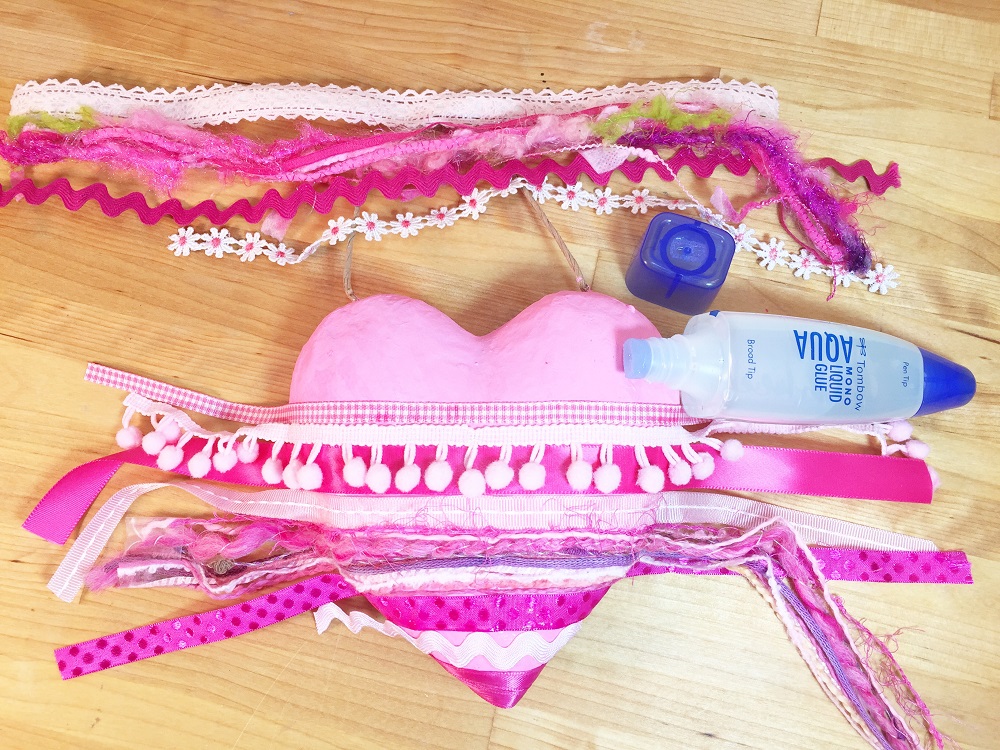 Select a ribbon and tie in a bow around the handle.  Embellish with a button attached to the bow with Tombow Xtreme Tabs and finish with a half pearl.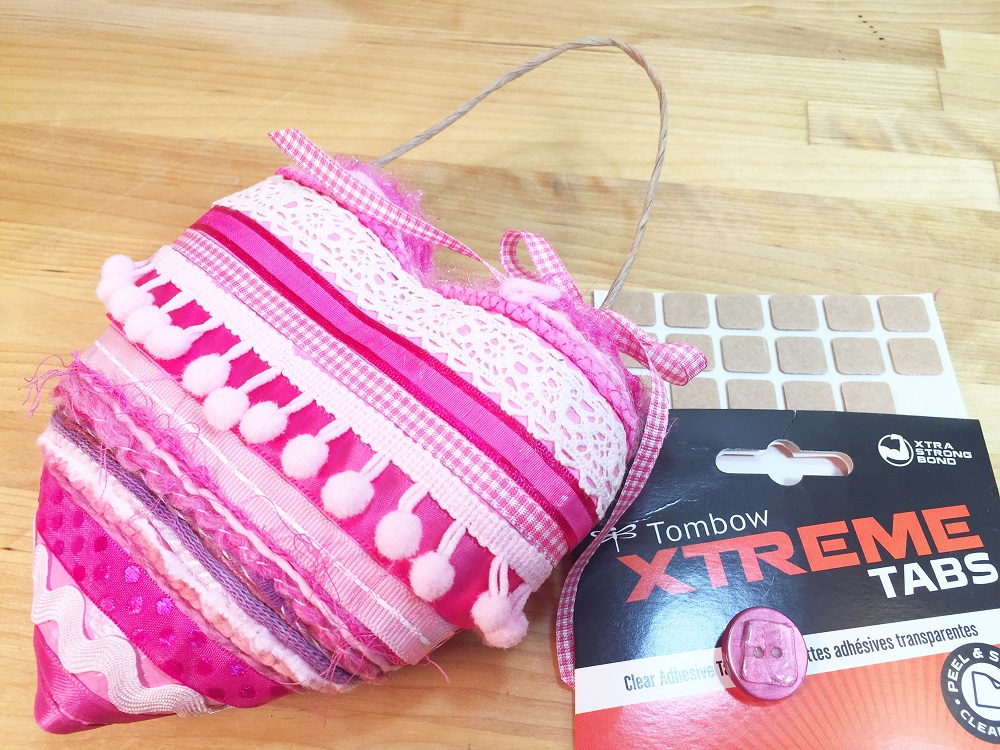 Here are a few detailed shots of my Hearts on a String!
I love the boho feel of these HEARTS on a STRING!  They are the perfect gift for your girlfriends or co-workers and a great way to use up your bits and pieces of ribbons and fibers.  Attach a hand lettered tag to finish this special Valentine's Day gift!
For more inspiration check out the TOMBOW Instagram and thanks for stopping by!  -Beth