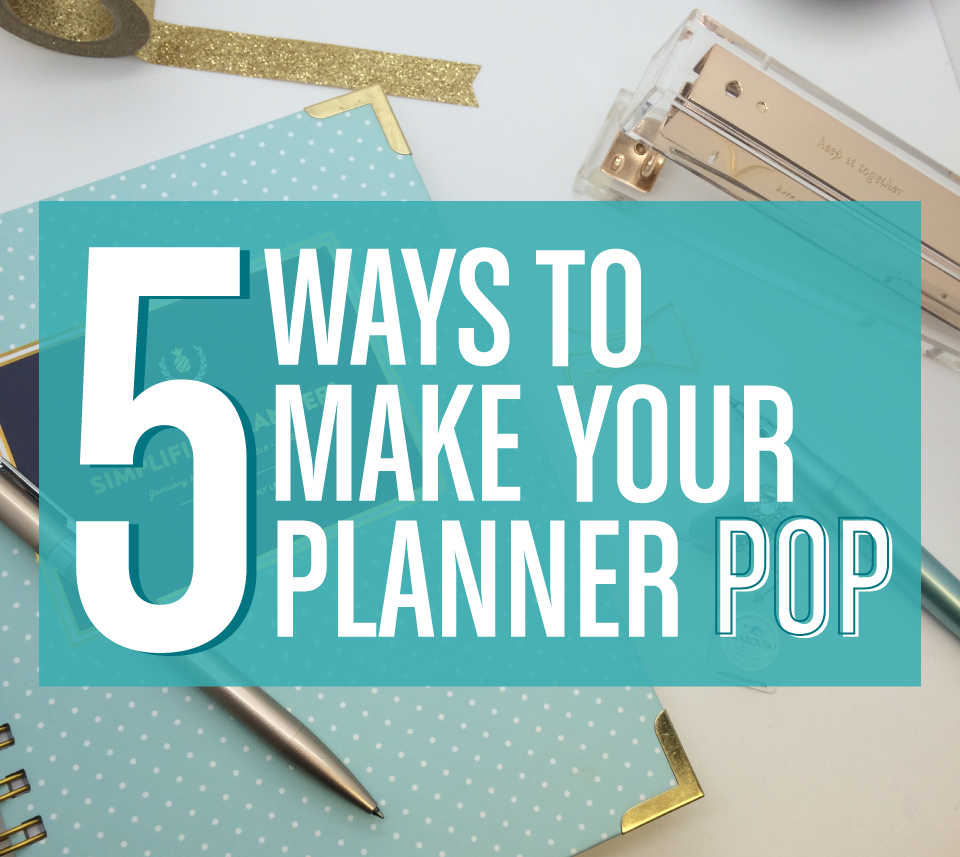 What's not to love about planners and planning? There are so many gorgeous planners out there right now, and we've found that planning gives you a much needed creative outlet while also being productive. Talk about a win-win situation! Since we are loving this trend so much, we wanted to give you 5 easy ways to make your planner POP using Tombow products. The best part is that everything we've shown you is on sale through midnight EST on February 19 during our Stock Your Planner Sale! Be sure to check it out!
1. WASHI EVERYTHING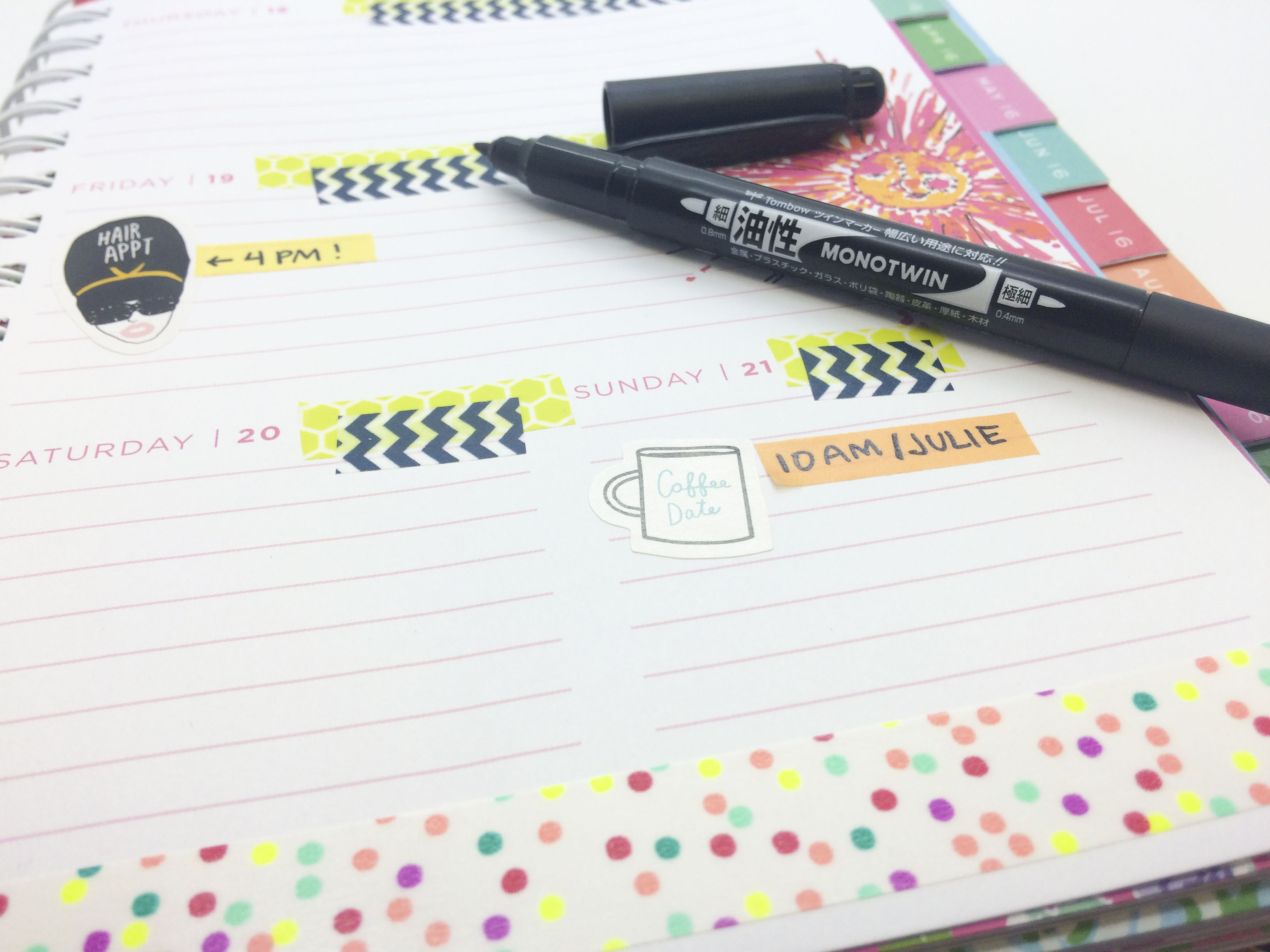 Oh, washi how do I love thee? Let me count the ways! Seriously you guys, we can't get enough of washi tape. And as our very wise Design Team Coordinator, Jennie Garcia, says "You have to be careful with washi because it magically multiplies." So pull out all of the washi tape you've been hoarding and decorate your planner pages with it.
Planner tip: You can write on washi tape using our MONO Twin Permanent Marker! Then, if your plans change all you have to do is pull up the washi tape.
2. MAKE YOUR OWN STICKY NOTES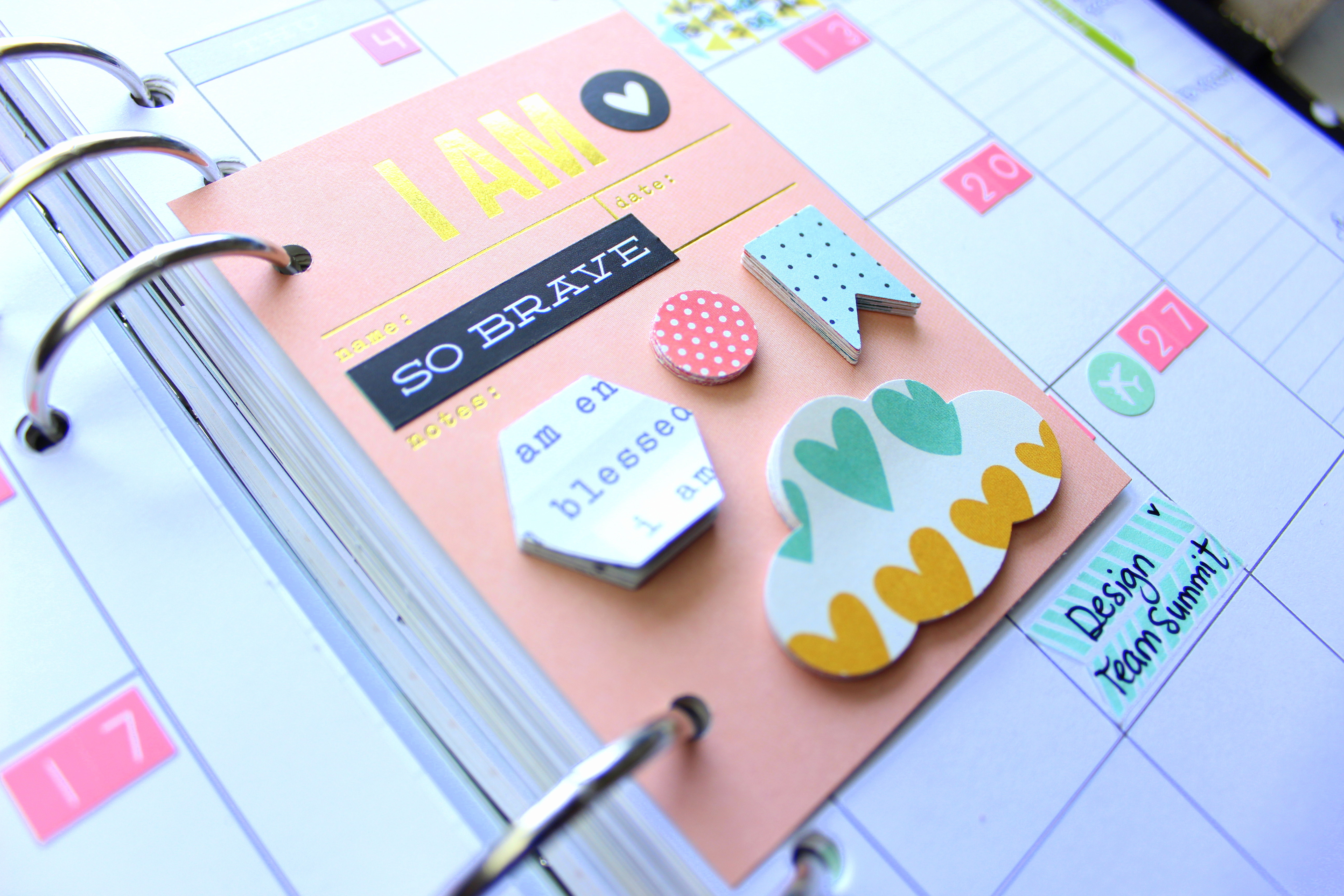 We can't resist adorable sticky notes. Make your own with scrap pieces of paper, a punch and Tombow MONO Removable Adhesive. Just punch out the shapes you want, apply the MONO Removable Adhesive to the back side, and start stacking them! Since this adhesive is meant to be removed, you can reposition the sticky notes as many times as you want and never have to worry about damaging your pretty planner pages.
3. MOTIVATE YOURSELF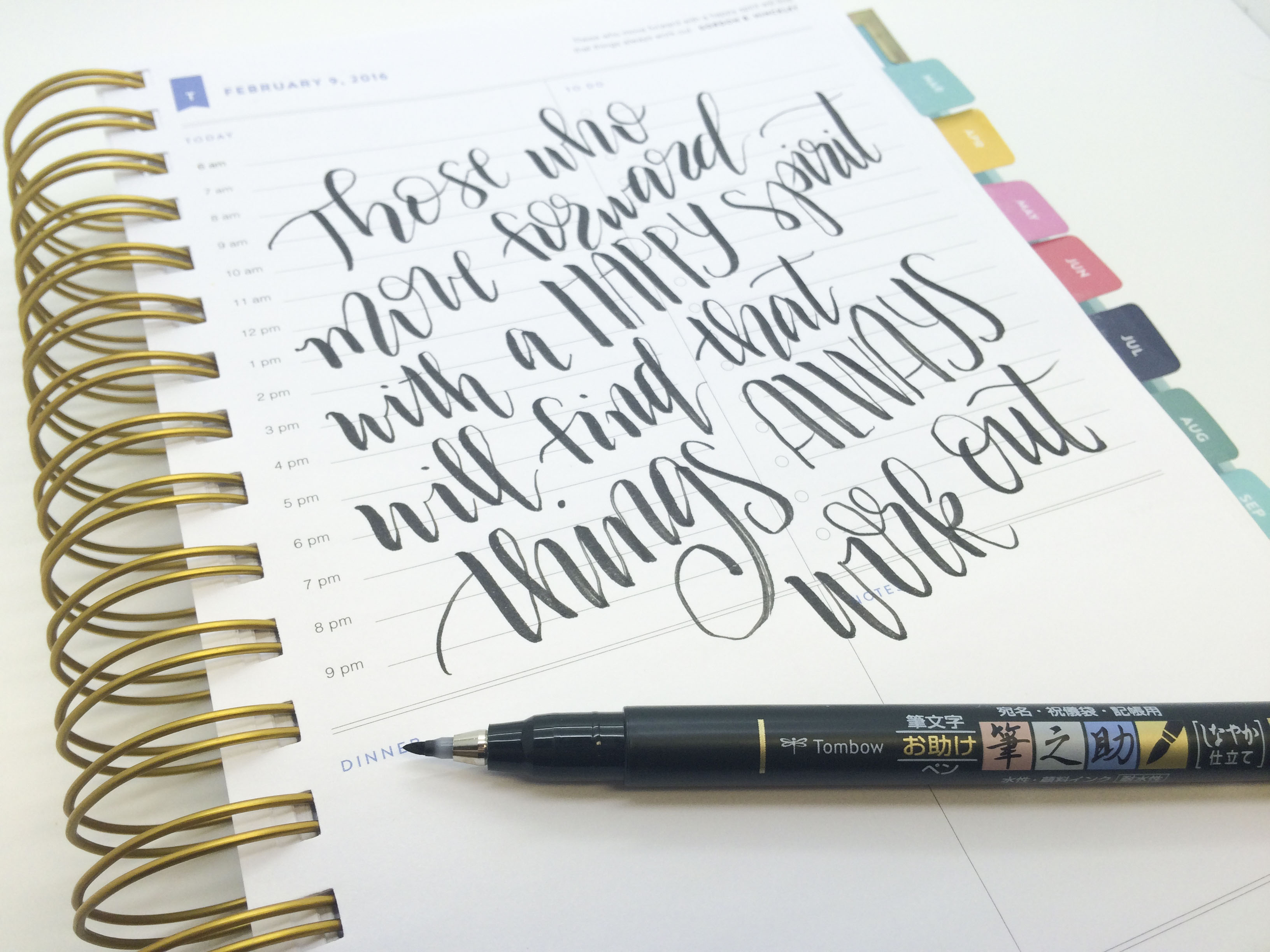 Planners are great for planning, but you can also use them as a motivational tool. Use the Tombow Fudenosuke Brush Pen to handletter a motivational message to yourself. You can go big and fill up an entire page, or write a small reminder to yourself.
4. COVER UP THOSE MISTAKES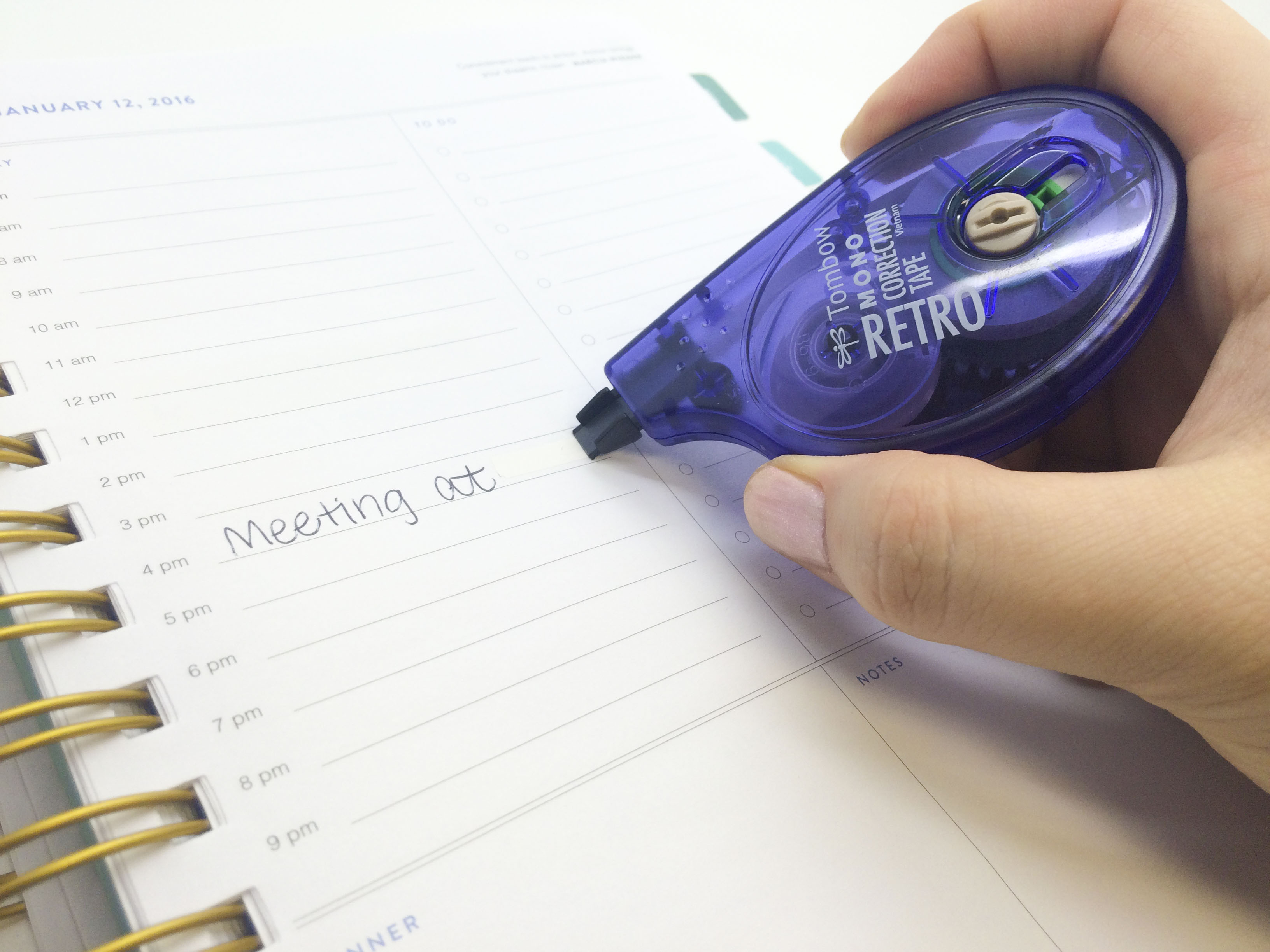 Messy scratch outs are a thing of the past when you have our MONO Retro Correction Tape at hand. Make a mistake? Just cover it up with the correction tape and it's like it never even happened.
5. WHEN IN DOUBT, THROW ON SOME GLITTER!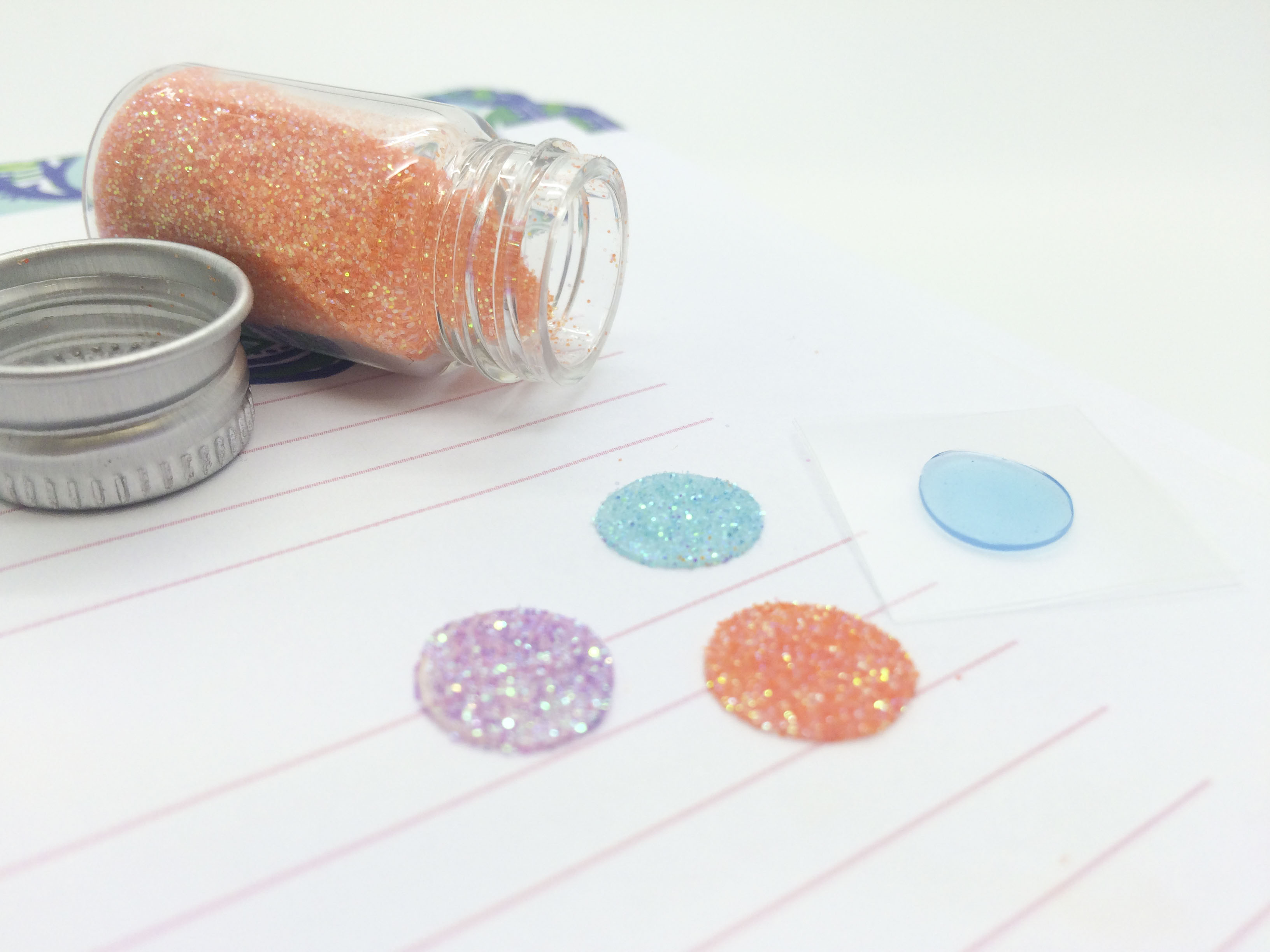 Make your planner sparkle for real by adding some glitter! It's so easy to add a little flair to your pages by using our Adhesive Dots. Just remove the clear backing, press on the page, remove the other clear backing, sprinkle some glitter, dust off – and you've got sparkly goodness.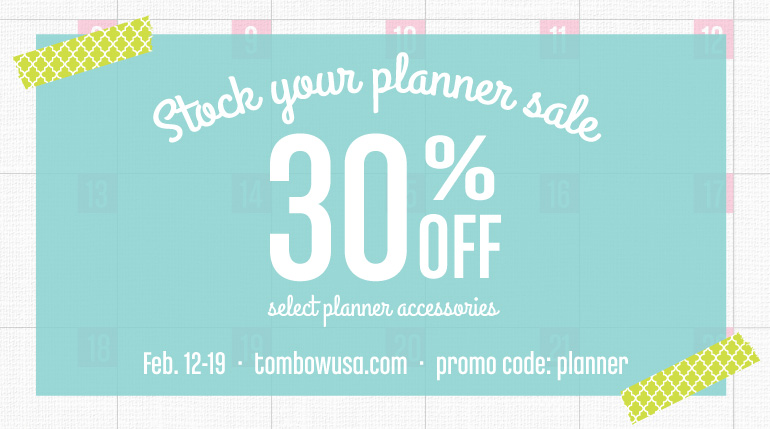 Don't forget to check out our Stock Your Planner Sale on the Tombow website! All of these products (and more!) are available for 30% off until midnight EST. For more creative inspiration, be sure to follow us on Instagram, Facebook, Twitter and Pinterest. We also stream live on Periscope every Tuesday – we'd love to have you join us!