Welcome to day 2 of us featuring our Design Team's awesome rainbow-inspired projects that they shared on Instagram last week! If you missed it yesterday, we showed you 3 Rainbow Inspired Lettering Projects. Keep reading to see the papercrafting projects the remainder of our Design Team members created!
Rainbow Backgrounds for Project Life by Serena Bee
Use a stencil to create the patterns for your rainbow backgrounds.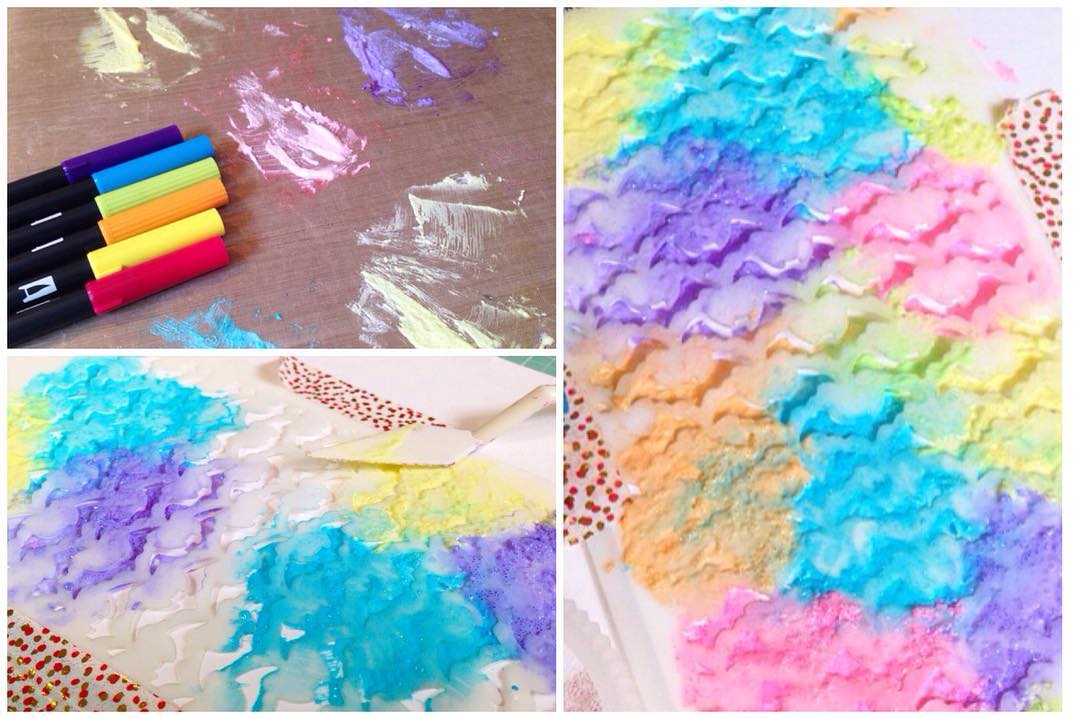 Mix colors from the Dual Brush Pens with your favorite medium – modeling paste, bead gel or an iridescent medium. This is a great way to create your own colored mediums and the colors will dry very vibrant!
Add finishing touches with some letters to create positive quotes that you can use in your next Project Life spread!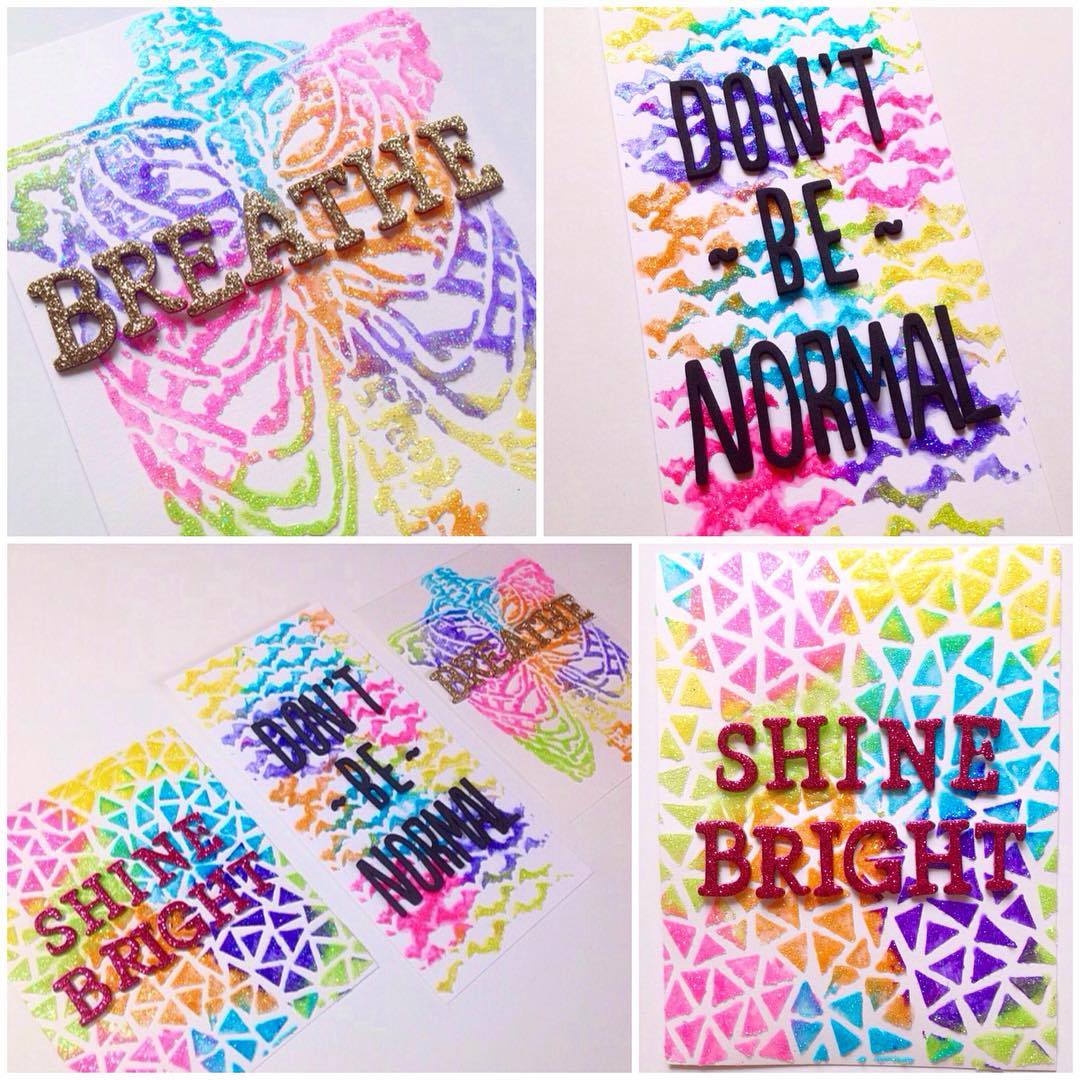 Make sure you follow Serena on Instagram (@seresbee)!
Rainbow Cards by Smitha Katti
Create these fun rainbow cards by using your favorite stencil and adding color directly onto your watercolor paper. Spray with water using the Spray Mister and blot with a paper towel!
For this card, you'll want to add the Dual Brush Pen colors directly to your stencil (instead of the watercolor paper), spray the stencil with water, then place your watercolor paper on top to get a fun watercolor effect!
For this last card, you add your color to the stencil again, but instead of spraying with water you use a paintbrush and water to blend out the colors on your watercolor paper!
For more fun rainbow card making techniques, check out Smitha's full tutorial on YouTube:
Make sure you follow Smitha on Instagram (@theshinynest)!
Rainbow Upcycled Planter by Cynthia Banessa
To create this easy rainbow upcycled planter, grab some paper, rainbow colored Dual Brush Pens, MONO Multi Liquid Glue, and an old juice box lid.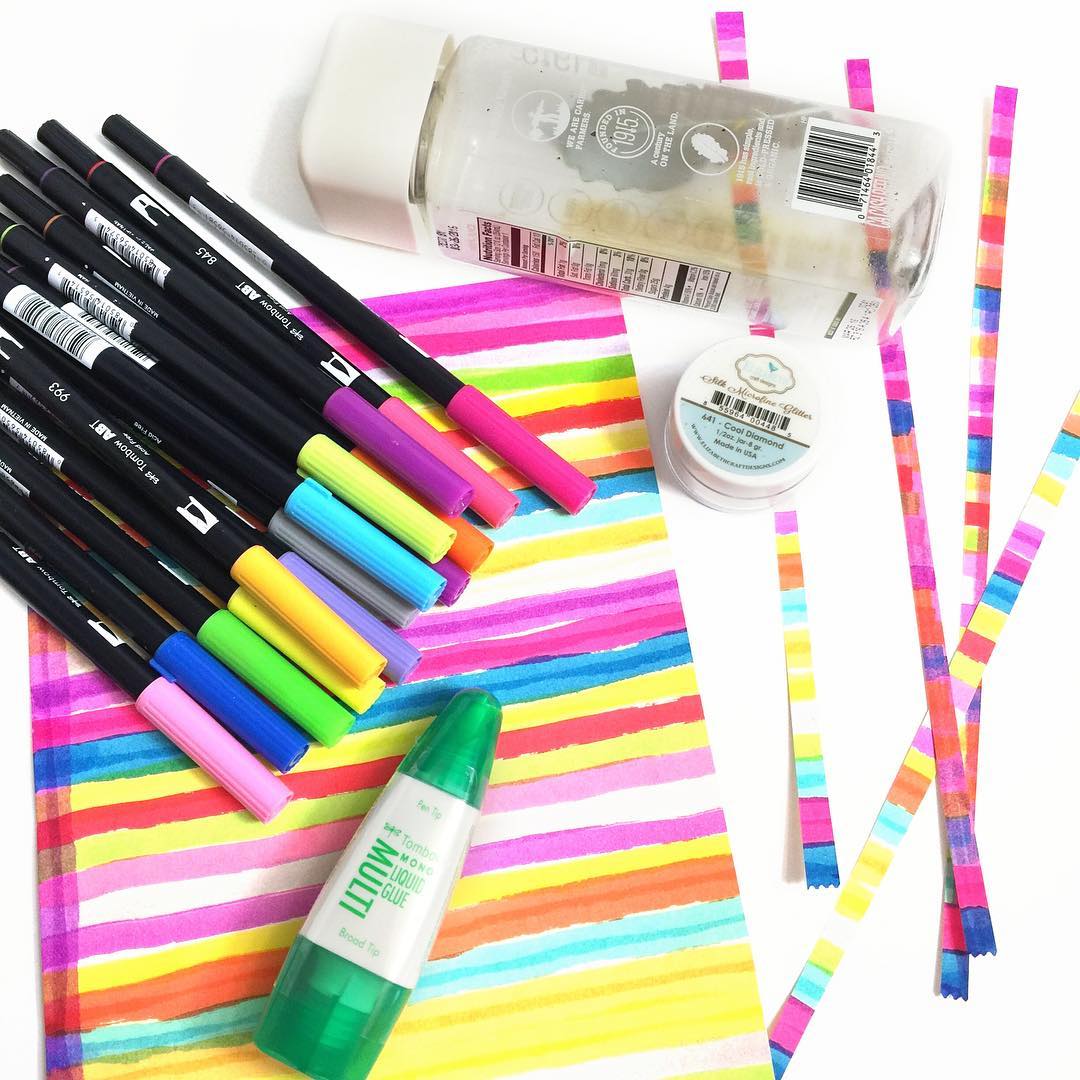 Using the Dual Brush Pens, color your paper then cut into thin strips. You can then start weaving the strips together, adding the MONO Multi glue as you go to ensure the paper stays woven together.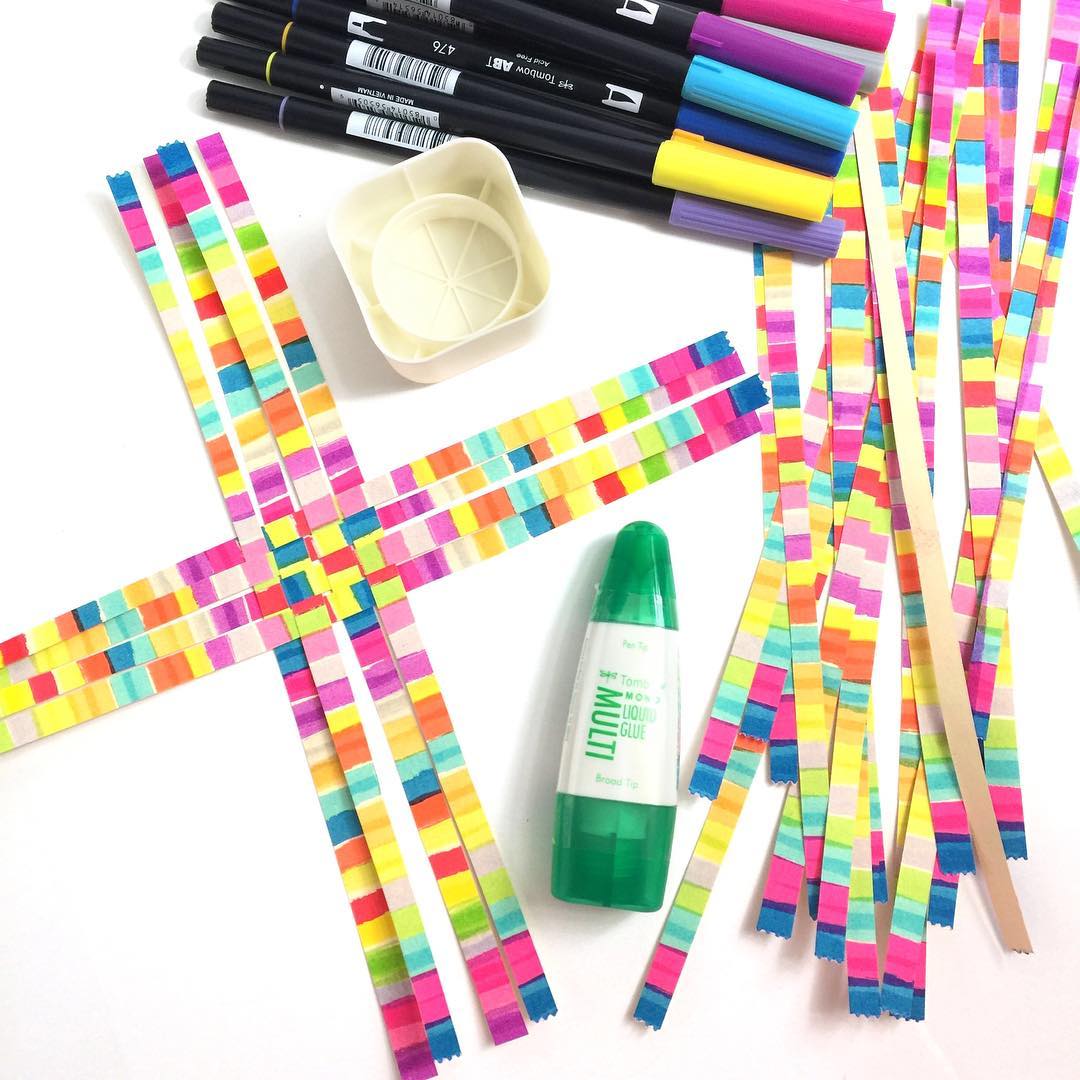 Once you're finished weaving, adhere the paper to the lid of your juice box and you're ready to add a plant!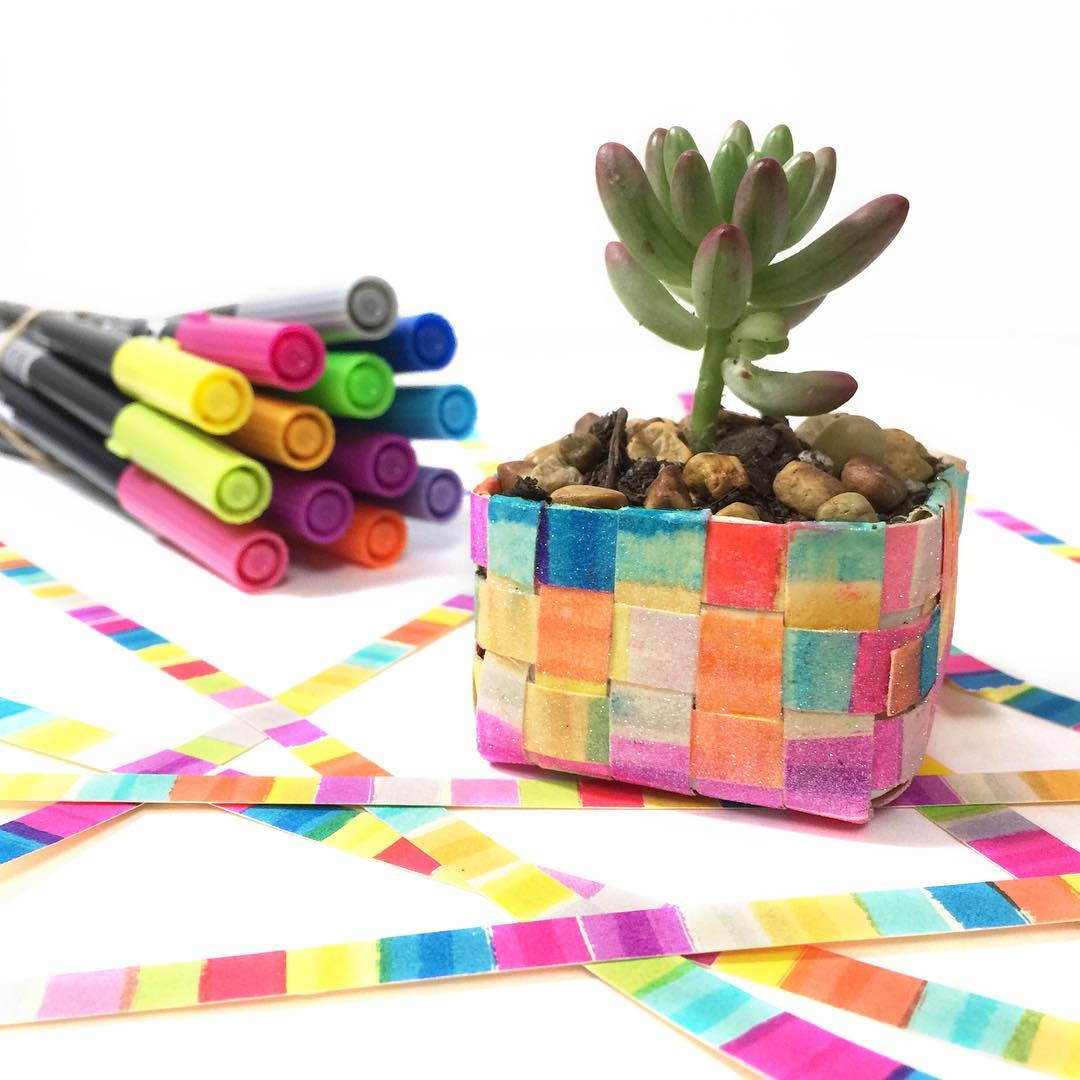 Make sure you follow Cynthia on Instagram (@cynthiabanessa)!