Hi Tombow Fans! This is Jennie and today I am going to share with you 5 ways to use Tombow Adhesive Dots.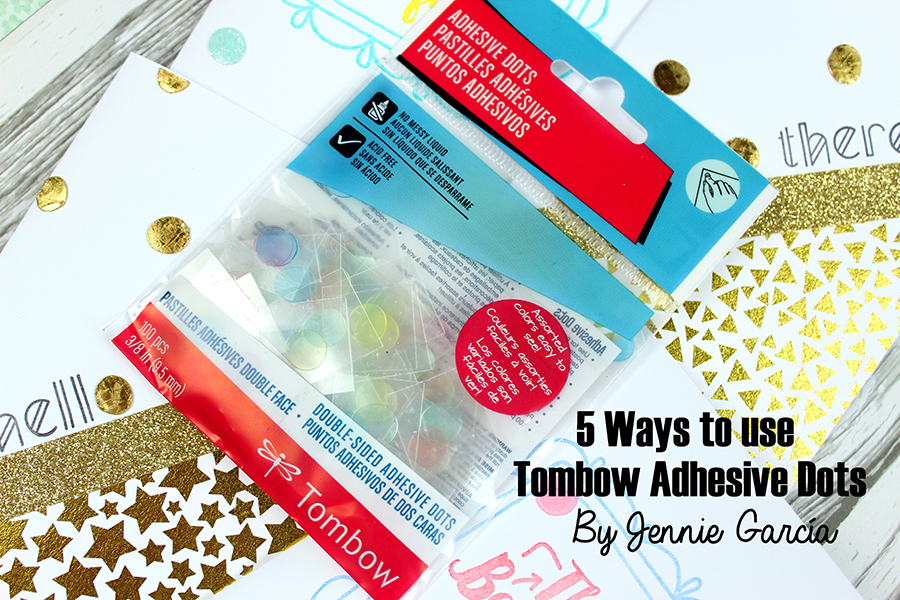 1. Foiling:
To make these gold dots I used Tombow Adhesive Dots and Clearsnap Designer Foils. Place the Tombow Adhesive Dots on the card but don't remove the top plastic. I do it one dot at a time. Remove the top plastic, put the foil on top and remove it slowly. Sometime you need to tap the the dots to make sure there are not sticky spots.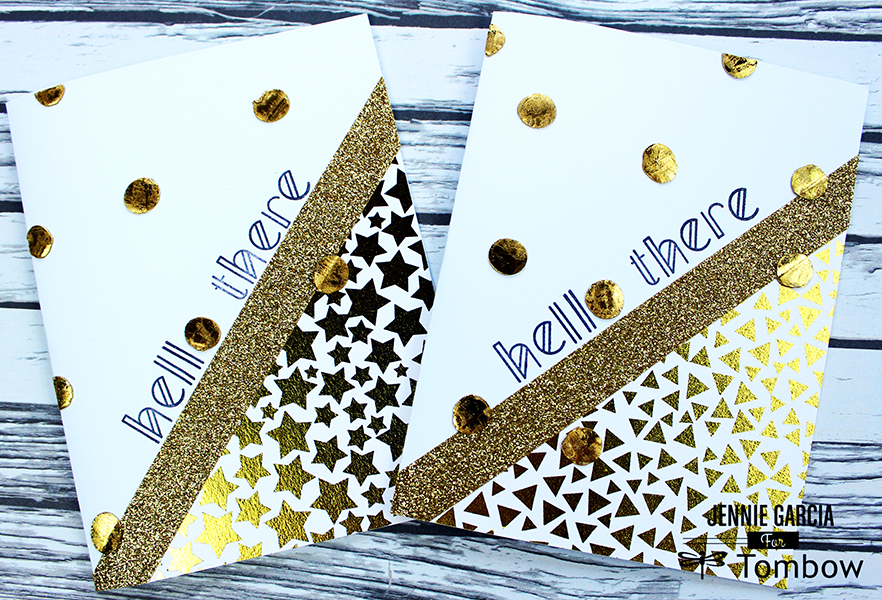 To decorate the rest of the card I used Altenew's Modern Deco Alpha Stamp Set, Recollections Gold Washi Tape and paper from Pretty Little Studio. To glue the paper I used the Tombow Xtreme Adhesive.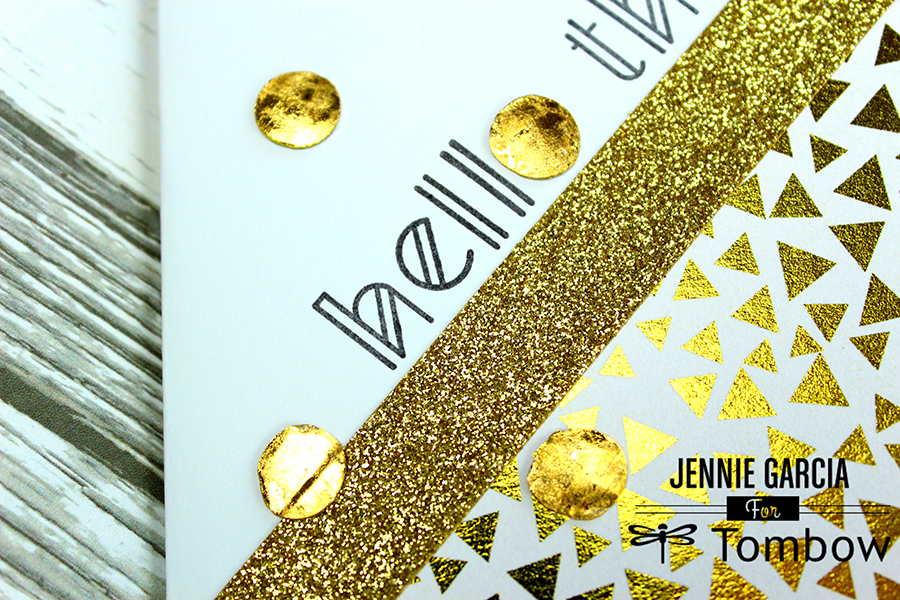 2. Glitter!
Sprinkle fine glitter on top of the Tombow Adhesive Dots! They feel nice and soft and they look cute! You can also experiment with colors. For example, if you use blue fine glitter on a yellow dot it will create green. These stamps are from Waffle Flower and I stamped them with Clearsnap Inks.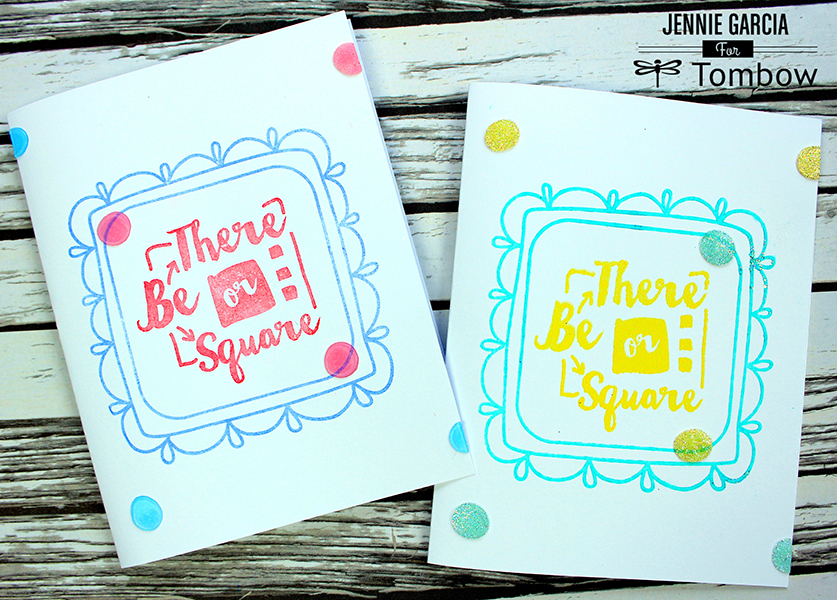 3. Heat Embossing:
Just sprinkle clear embossing powder on top of the adhesive dot and use a heat gun to melt it. You can also use colors. This is perfect for making your own enamel dots!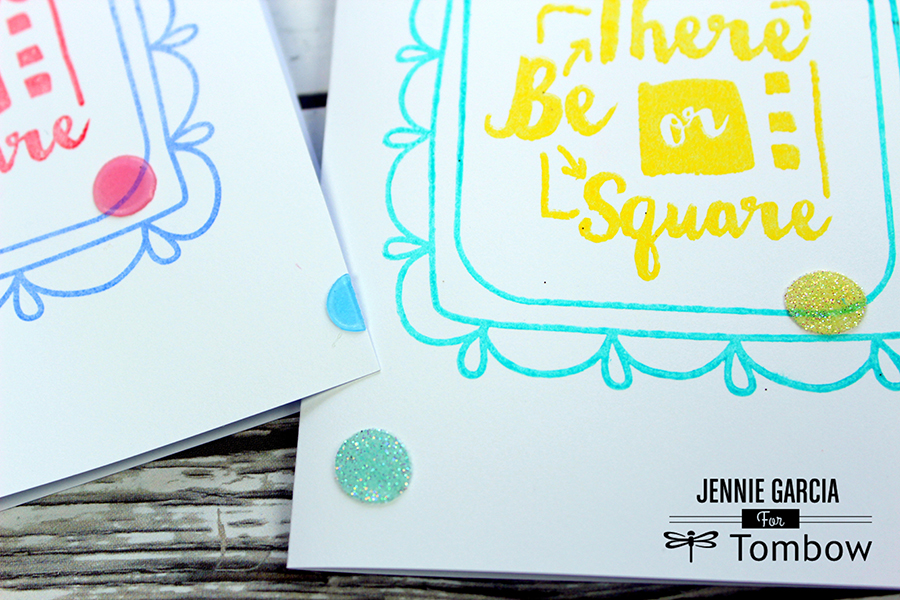 4. Gift Cards:
Temporarily add gift cards to greetings cards. They will stay in place and they will be easy to remove.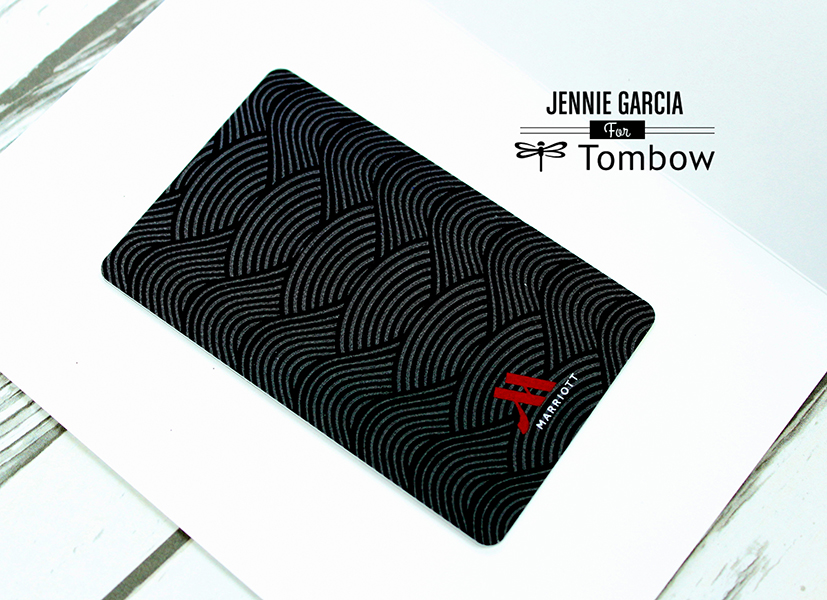 5. To adhere embellishments!
Of course, use them to glue! Perfect for gluing rhinestones, buttons, flair buttons, metal embellishments, coins, die cuts, bows, and any other embellishment you can think of.
I hope you get creative with Tombow Adhesive Dots! To watch all these techniques in action check out this video!
I hope you enjoyed this post! Share your Tombow craftiness with us using the hashtag #tombowusa
Have fun creating!