Hello! This is Smitha and today I am sharing a colorful project using the new Adult Coloring Irojiten Colored Pencil Sets.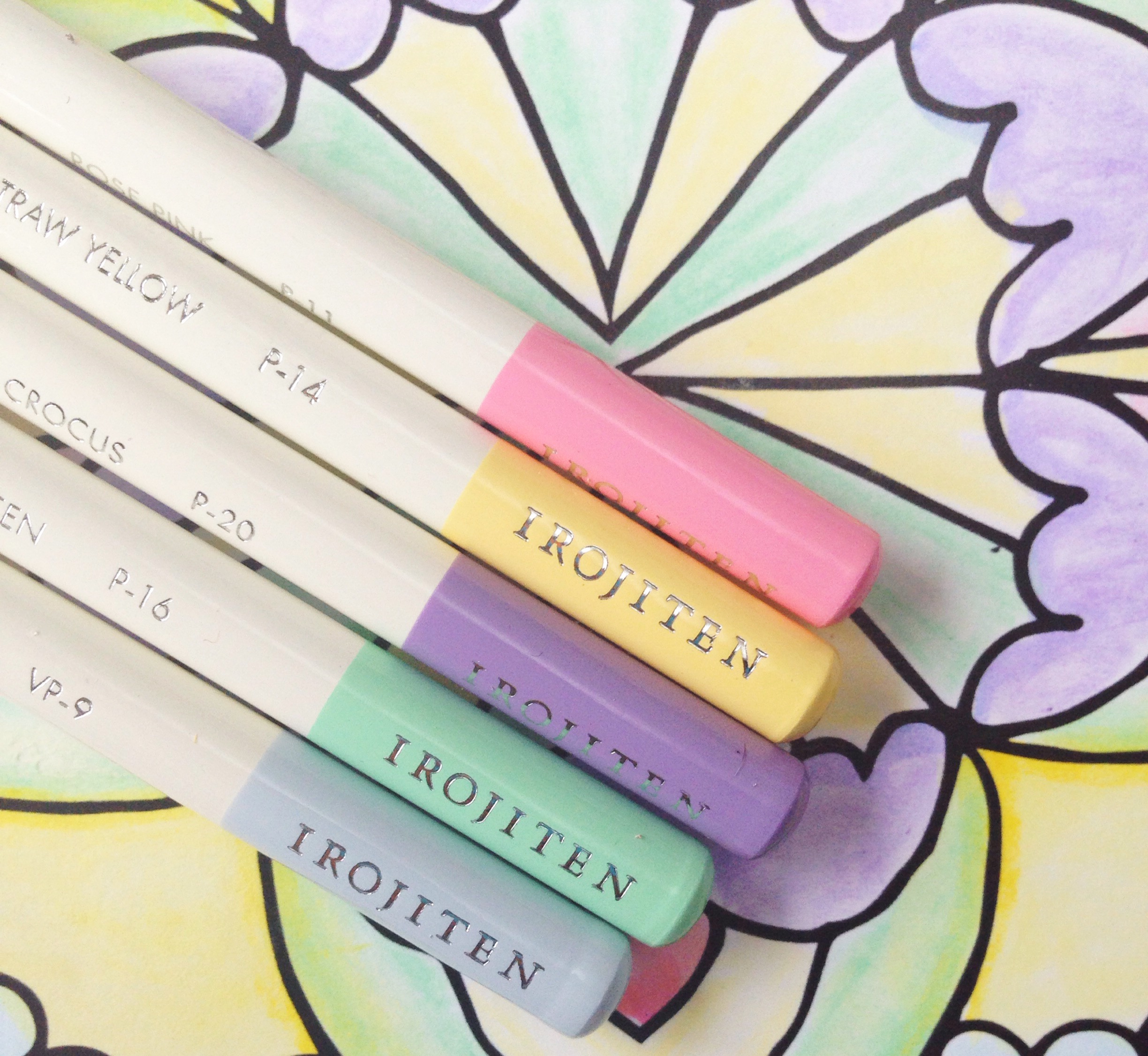 This week the Design Team are being inspired by a Spring Moodboard that Jennie put together. I absolutely love the beautiful colors she chose!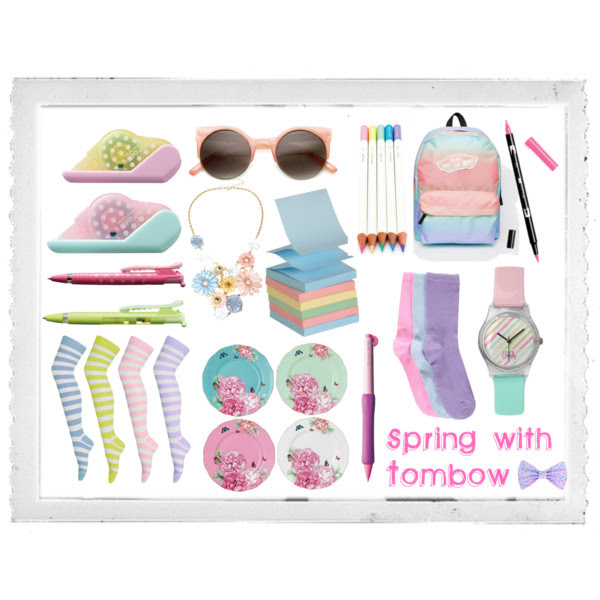 I'm using Colored pencils from the Tranquil set along with a few Dual brush pens to color today. The Colored pencil set comes with a sharpener and a sand eraser that are so handy!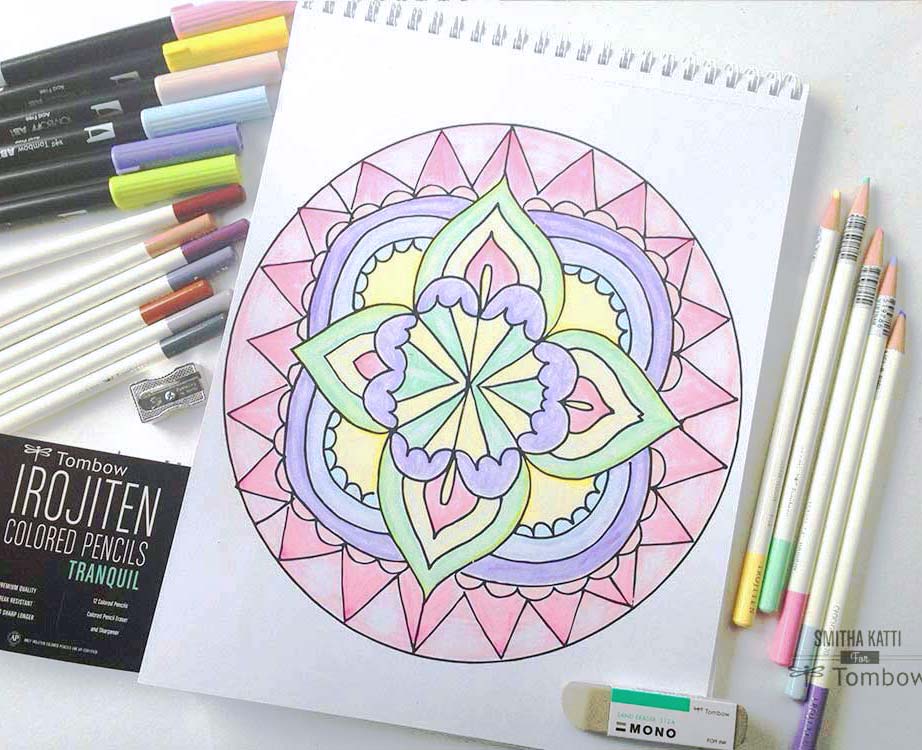 My technique while coloring: Step 1: Add color using the Irojiten Colored Pencil. Step 2: Add a darker shadow color using the Dual Brush Pen along the edges. Step 3: Create highlights by erasing the colored pencil using the Mono Sand Eraser. This eraser works beautifully with colored pencils! But you do want to make sure that your paper is thick enough before you use the sand eraser on it.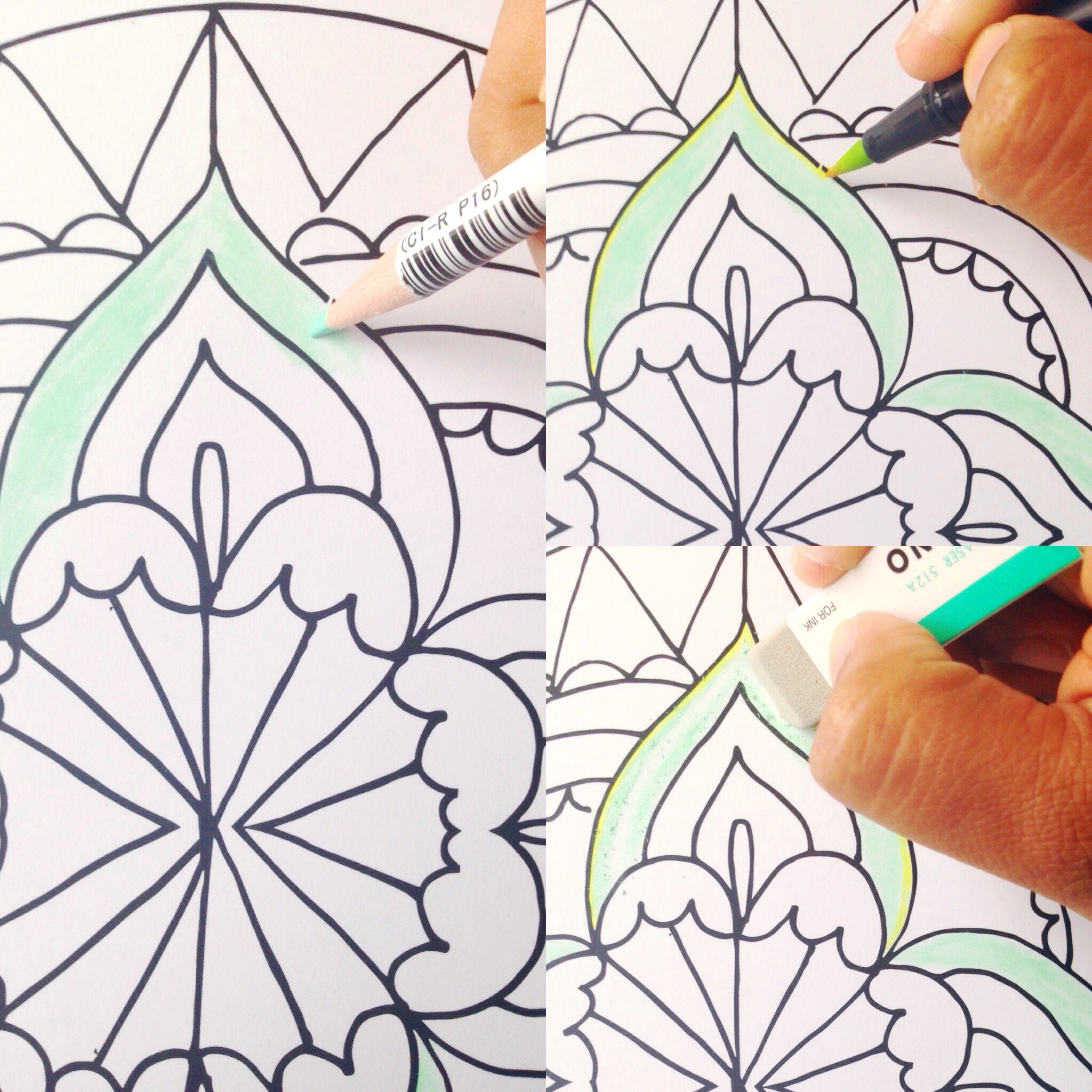 I like to finish off by using the Colorless Blender pen N00 that comes in all Dual Brush Pen sets to blend the colors together.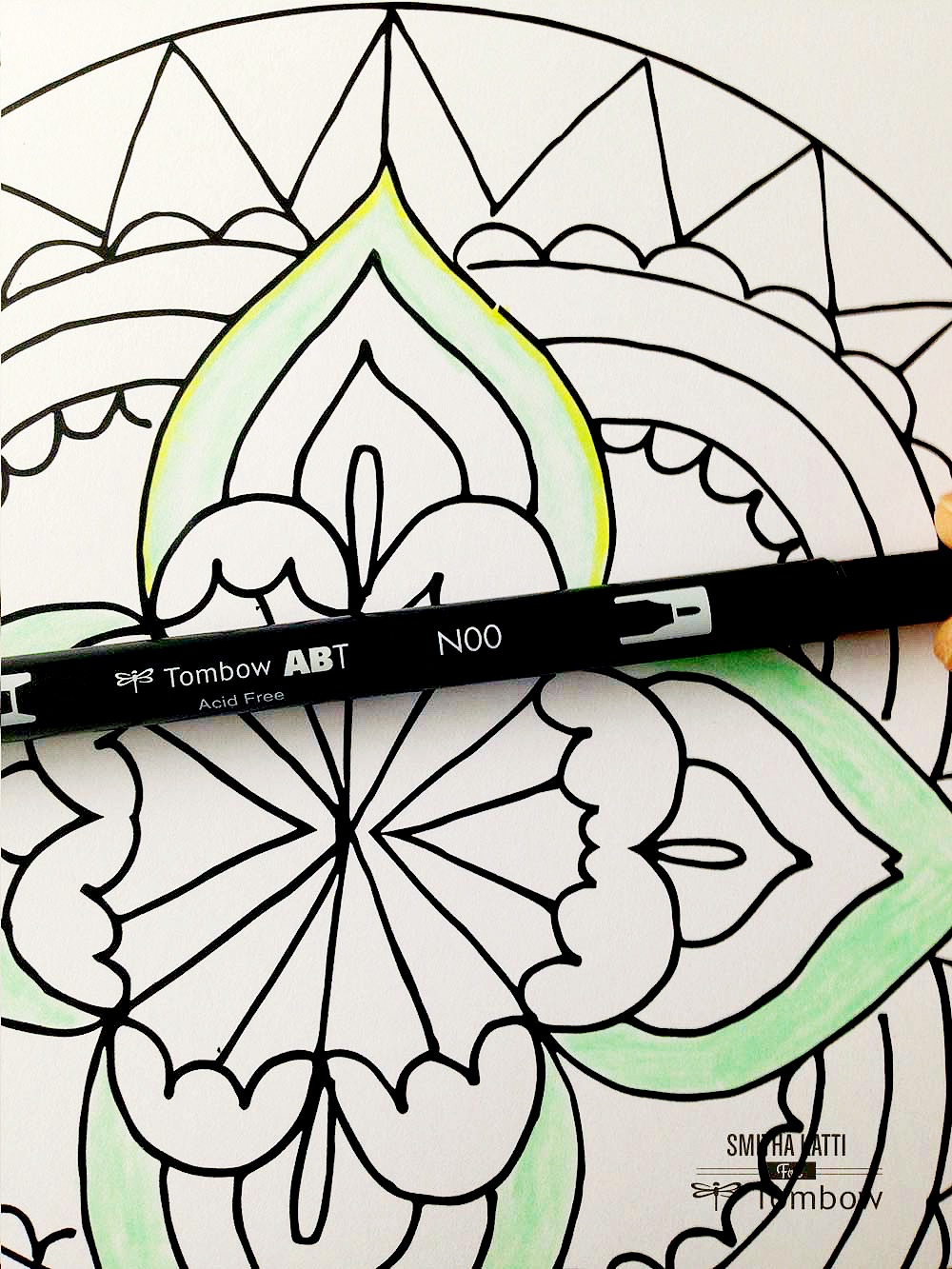 These pastel colors are so soft and perfect for spring right? The Tranquil set comes with colors that are more soft and muted and I love the combinations of colors that come in the pack.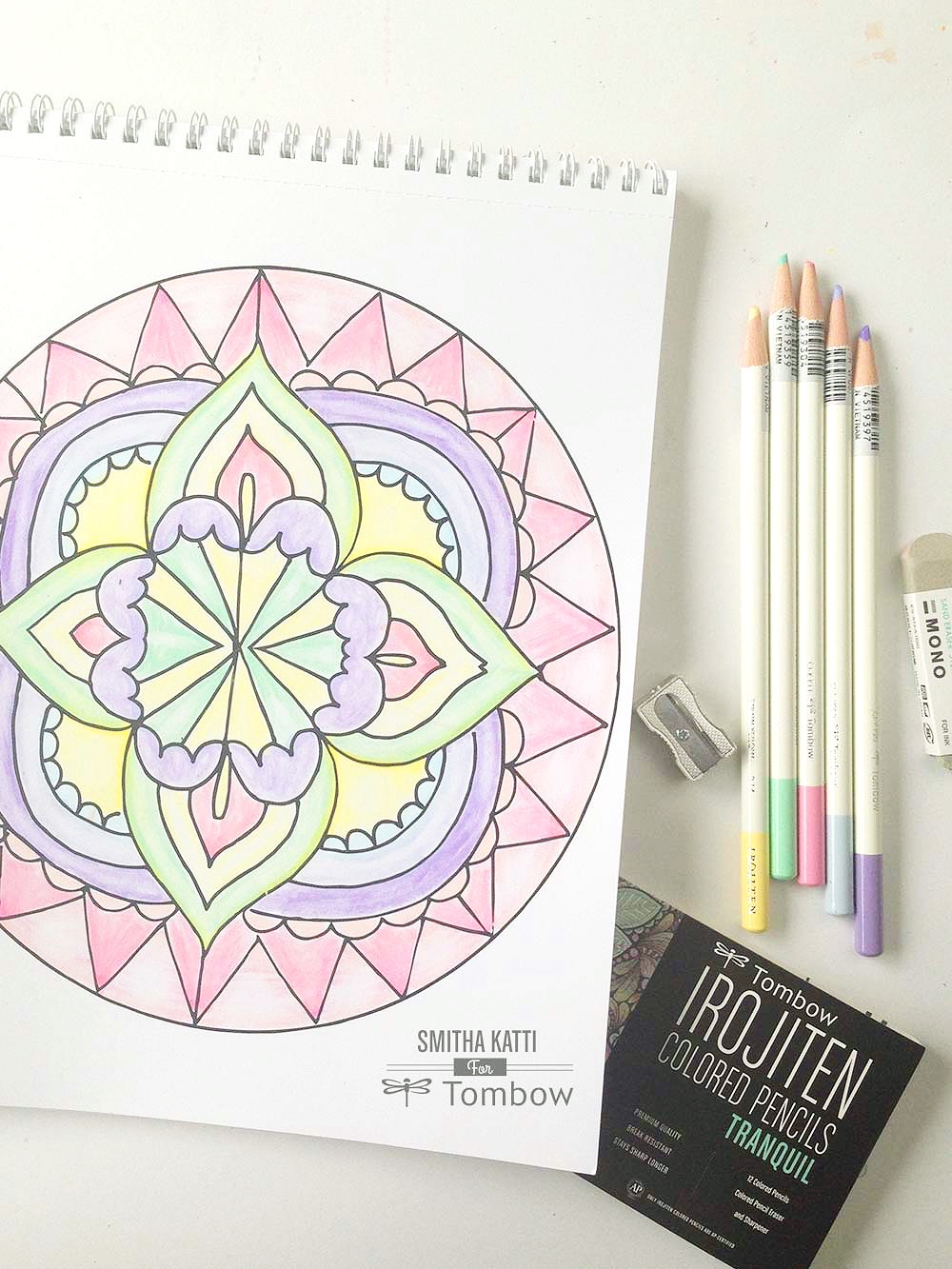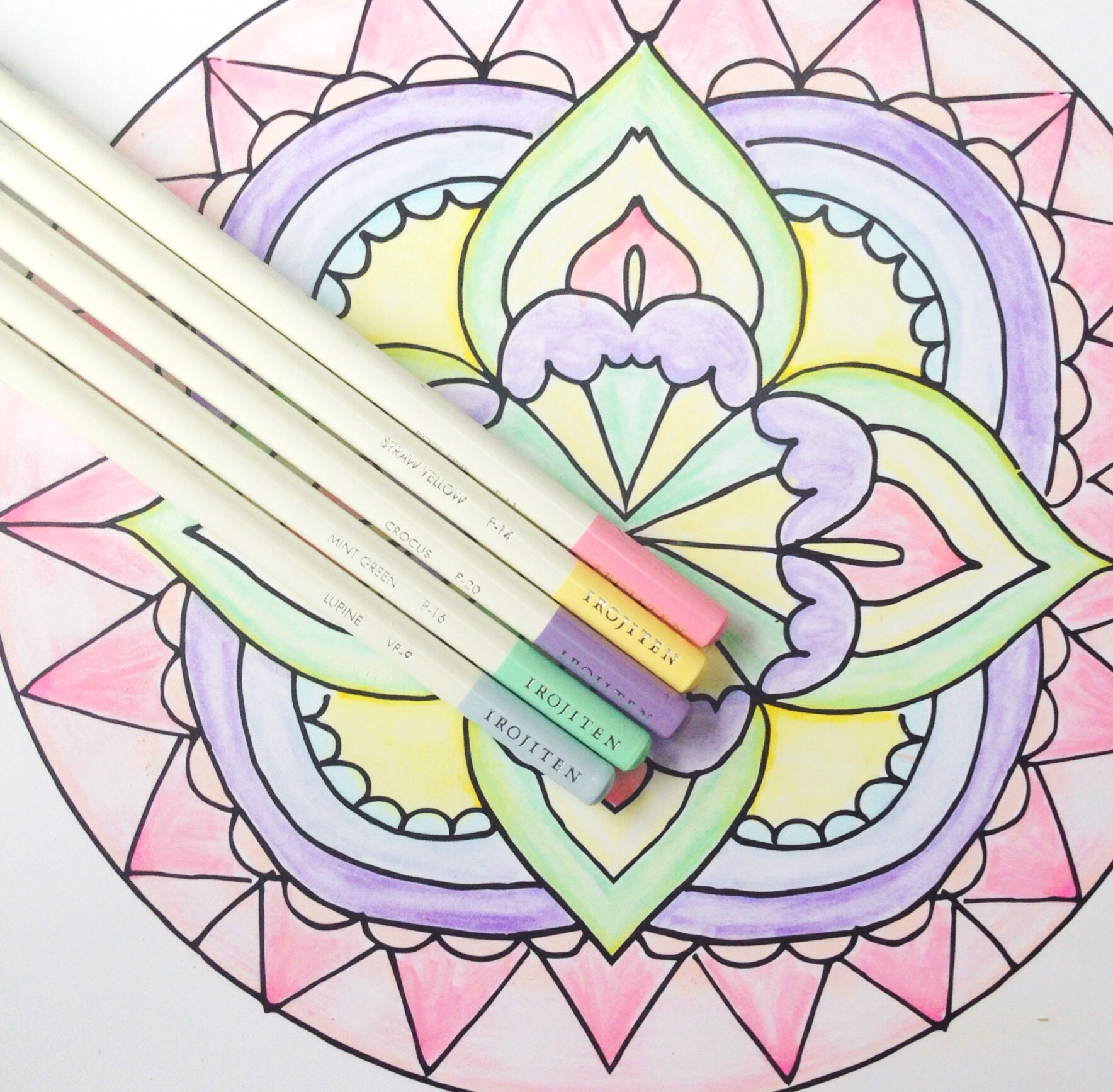 Besides the Tranquil set, Tombow also has a bright Vivid set of Irojten Colored pencils and I recently shared this colored page on instagram (@theshinynest) using those pencils.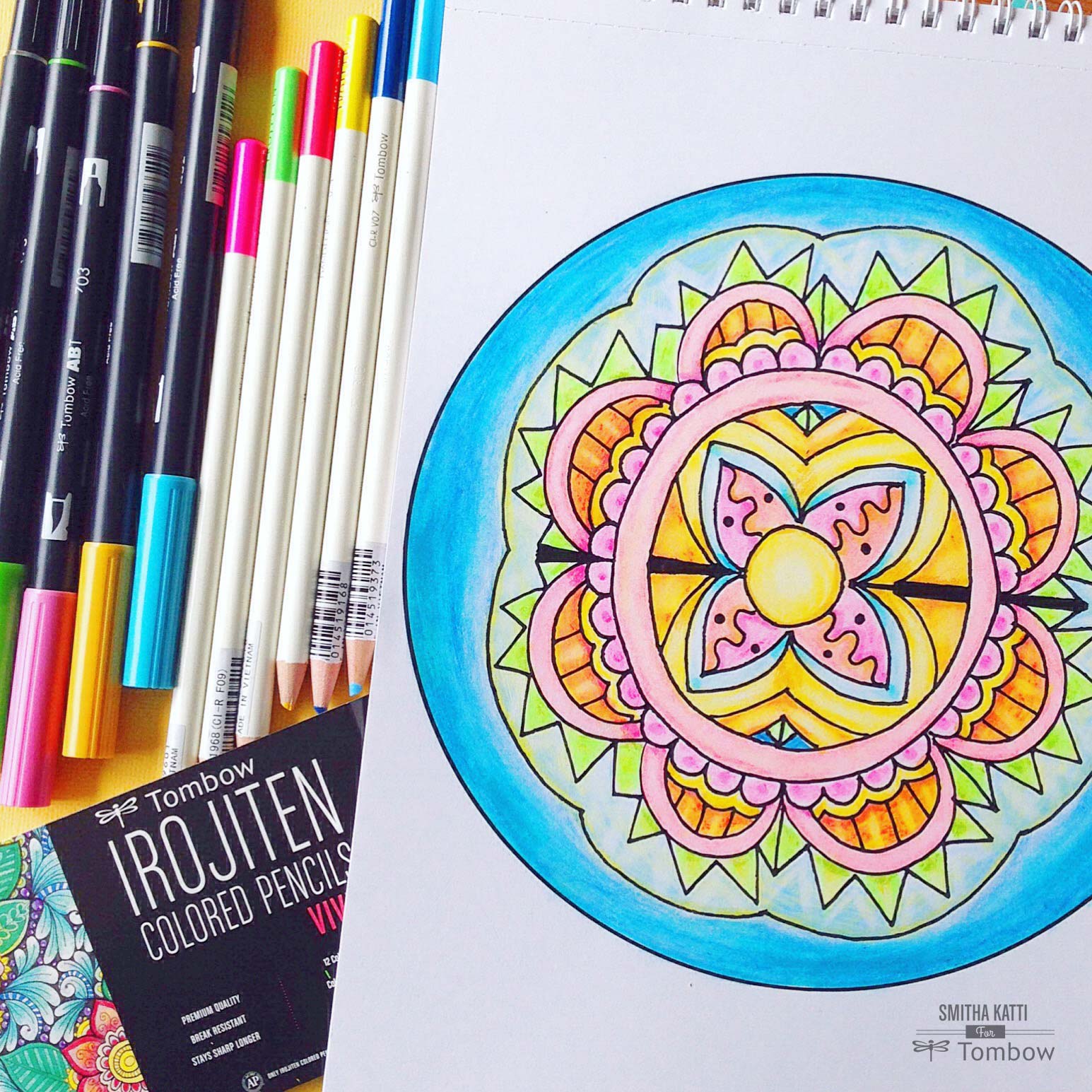 Which of the two sets are more your style? The Tranquil or Vivid? Let me know in the comments below!