Hello! Smitha here today sharing a fun bridesmaid gift idea! I'll show you how to make a set of DIY Bridesmaid Cards in today's tutorial.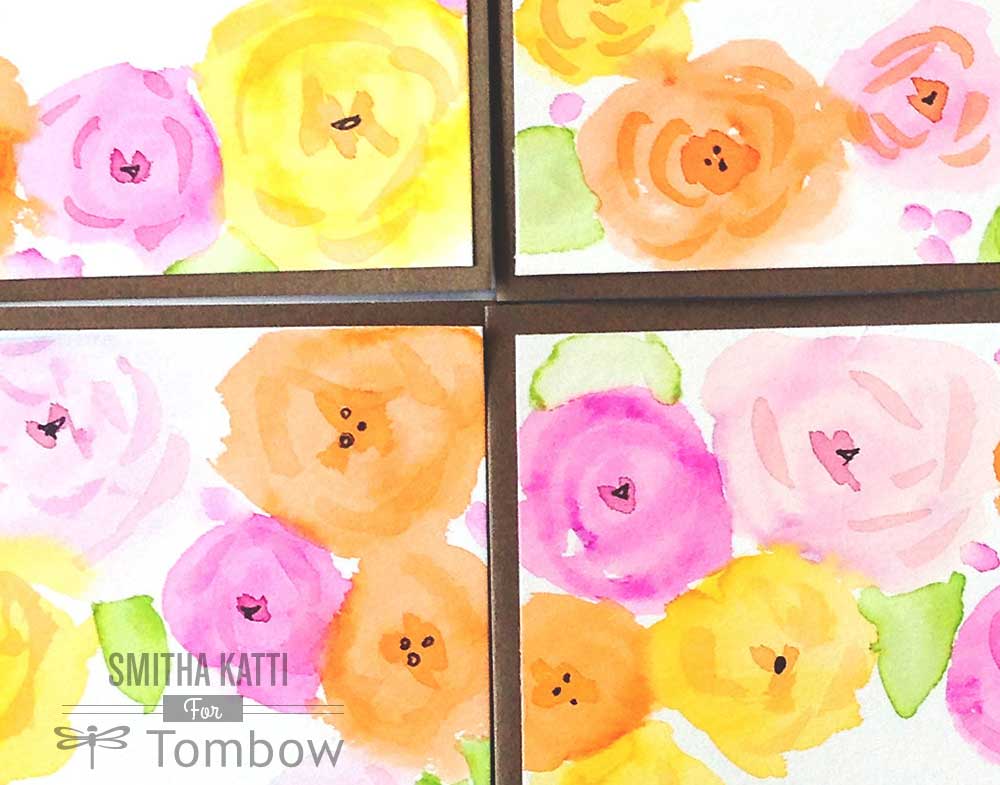 I absolutely love the watercolor trend that is so popular these days and I made these simple DIY Bridesmaid Cards with an easy watercolor technique that requires just a few Tombow Dual Brush pens, a paintbrush and water. No prior watercolor experience needed. I promise.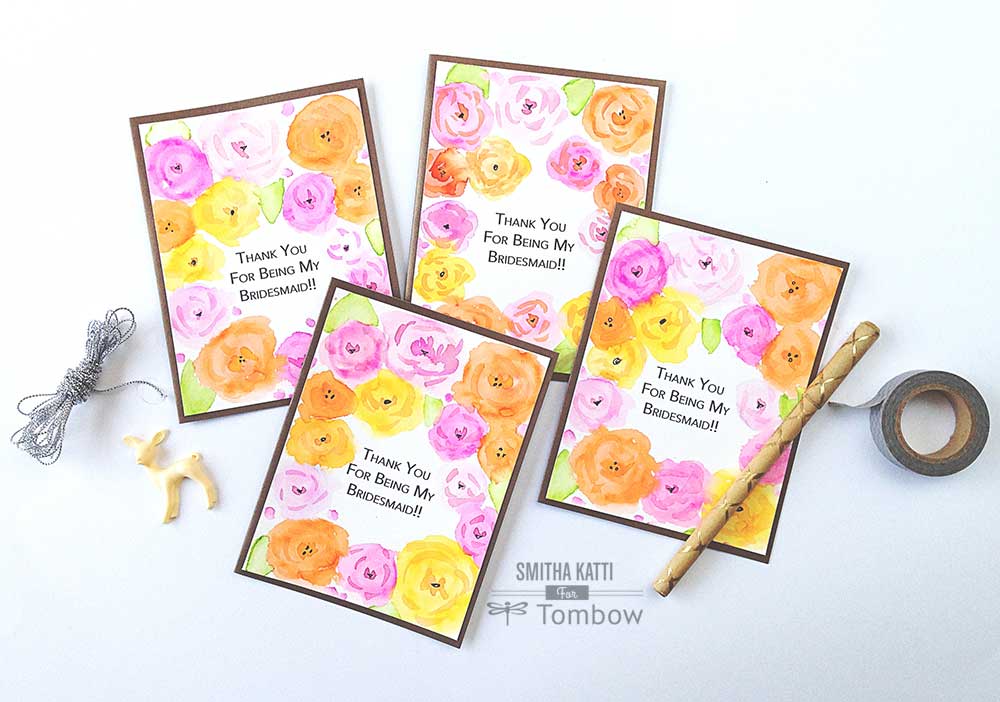 I can type all the words on how to paint these flowers, but really, nothing explains it better than a video. Click on the video box below or click here to watch the video on Youtube.
These flowers are as simple as- scribble color, wash with water on a paintbrush and then add some strokes on top. For me picking the colors for these cards was the best part- I love mixing and matching the Tombow Dual Brush pen colors! They always yield great results.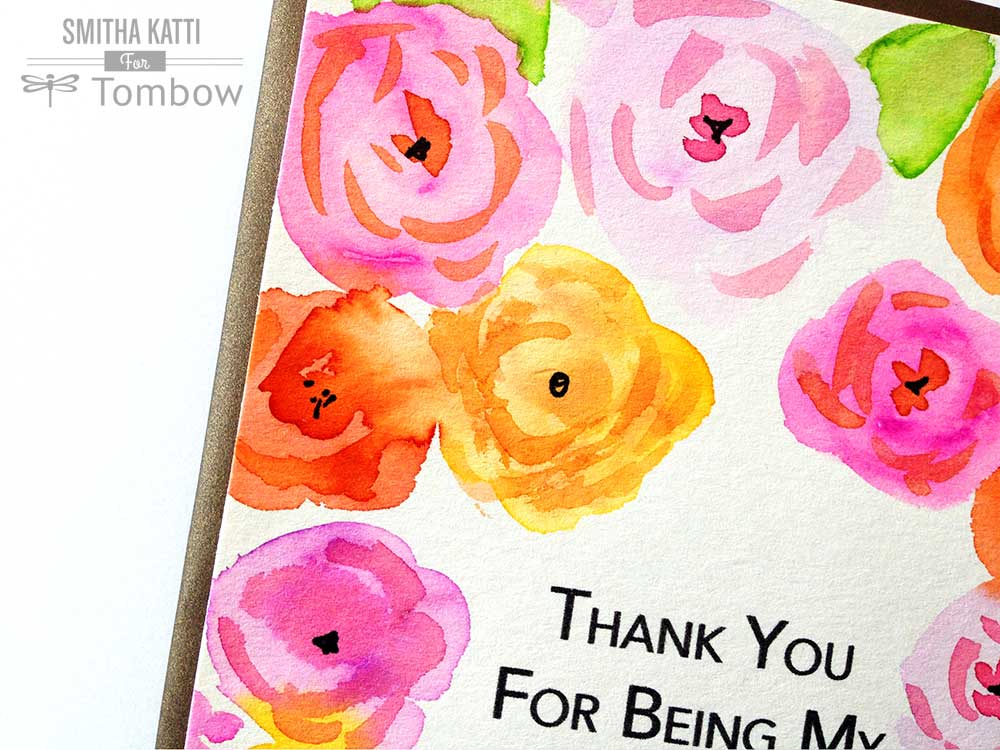 If you are Letterer or Calligrapher, these cards would look amazing if you hand lettered the center sentiment words instead of printing or stamping them.
I created these cards with a bright, fun color palette today, but this idea is so versatile you could use your wedding colors as your color palette here. And there are so many more fun options for such cards- Think a "Will you be my bridesmaid?" or "Thank you for being my Matron of Honor" or even a simple "Thank you" for all the gifts you receive. You don't have to make just DIY Bridesmaid Cards these could be any kind of cards!
I used Watercolor paper for my DIY Bridesmaid Cards today so I adhered them onto a card using Tombow Xtreme tape runner. This tape is the great to hold down heavy weight papers like watercolor paper.
Let me know in the comments below if you try this technique ever! Or tag me on social media- @theshinynest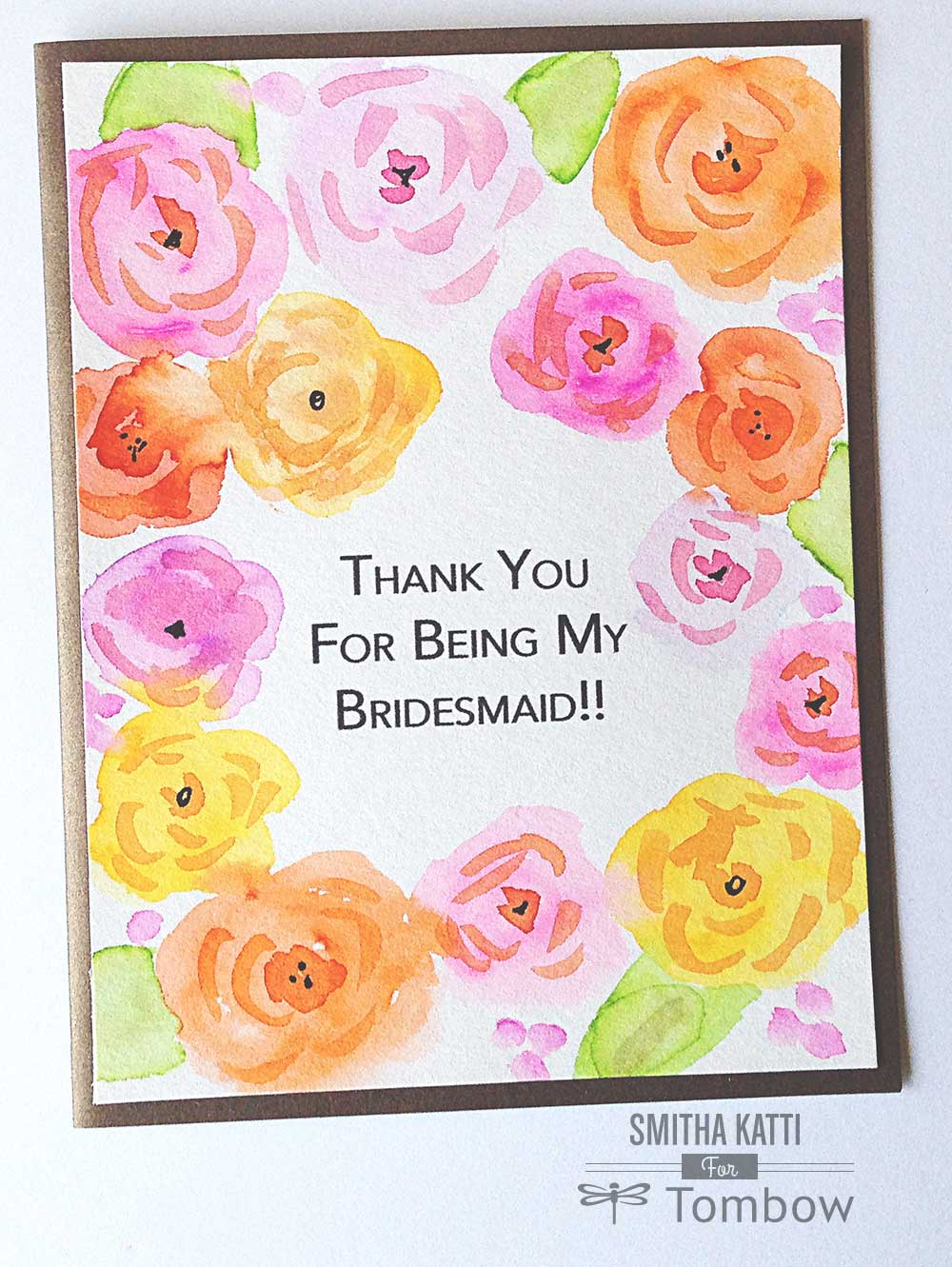 Thank you for stopping by today! A heads up, right now Tombow has a great adhesive sale with 25% off that ends on June 10th! Perfect time to stock up!