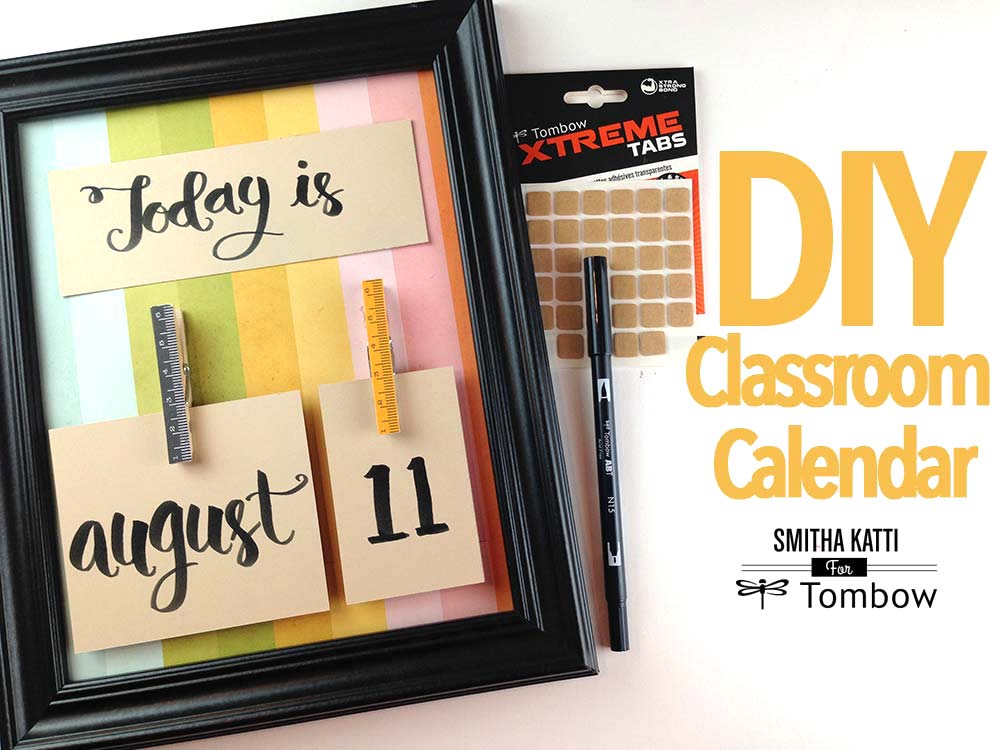 Hello Crafters! This is Smitha here today with an easy colorful DIY. It's back to school time and I am making a simple DIY Classroom Calendar, but really you could use this calendar anywhere you need.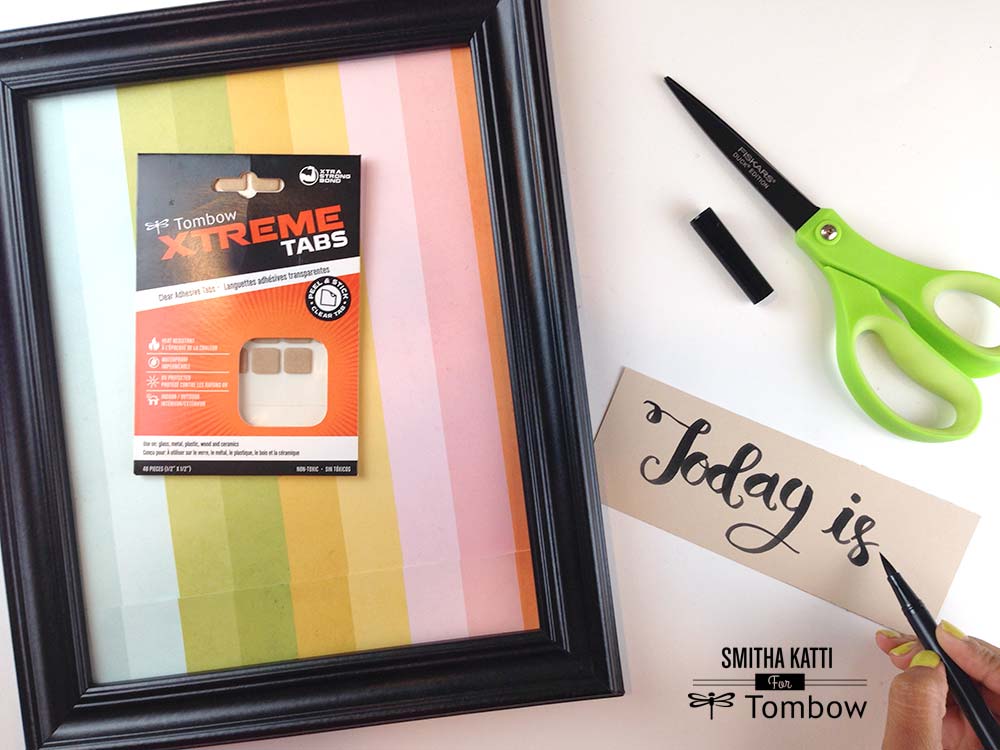 I started out by adding some pretty scrapbooking paper inside a 8 by 10 inch frame. I then trimmed pieces of cardstock and lettered the words "Today is" onto one of them using the Black Tombow Dual Brush Pen.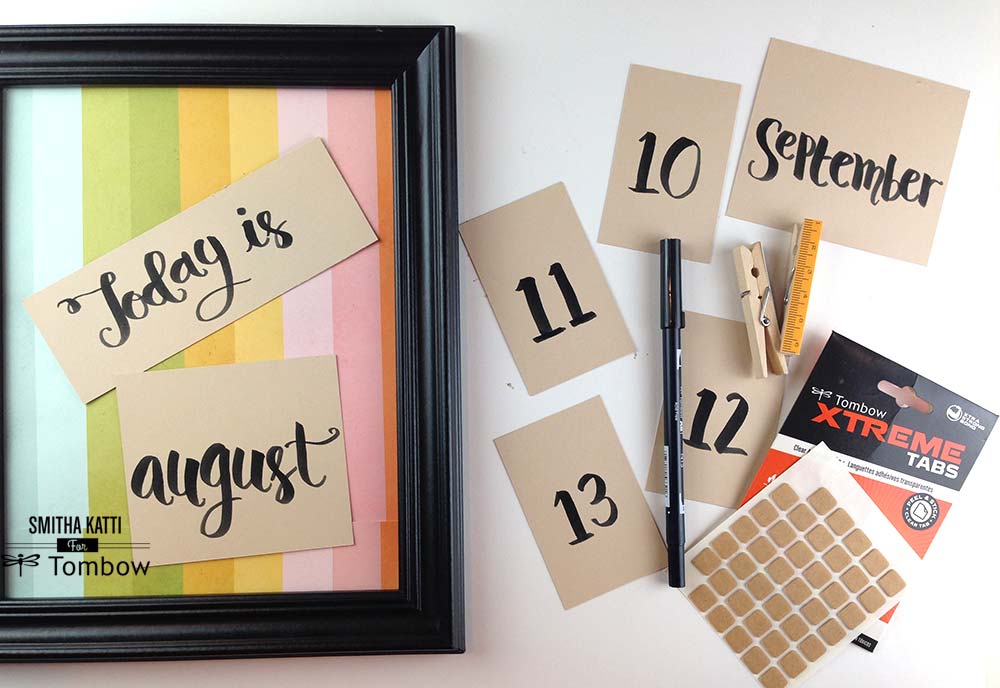 I went ahead and hand lettered all the 12 months and 31 days as well. To assemble everything together securely- I am using Tombow Xtreme Tabs. These are super strong (and clear!) and are perfect for the job. Since the clothespins will be handled a lot, I wanted to make sure that they would be adhered strongly.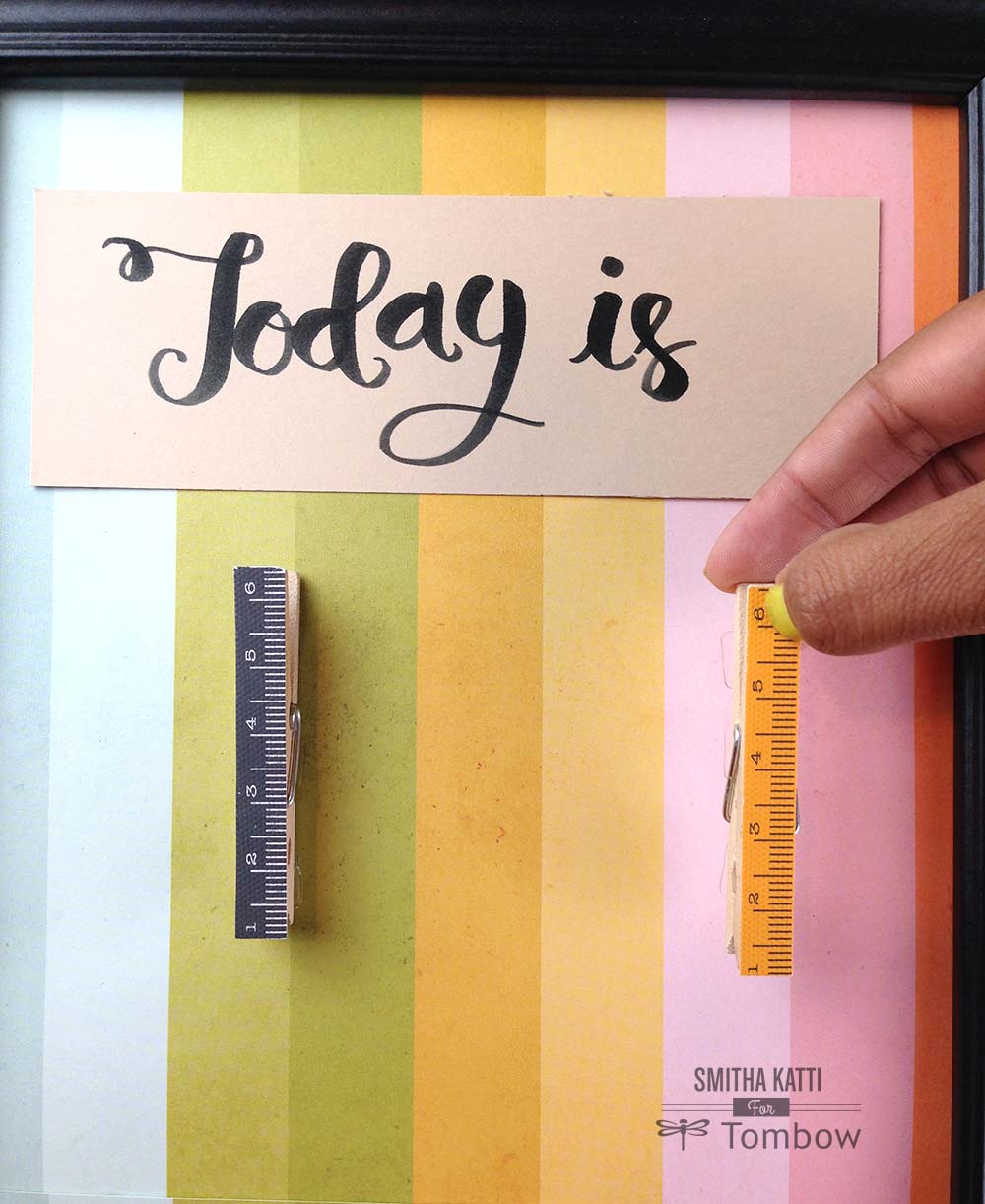 I added three of the Tombow Xtreme Tabs behind each clothespin and adhered them to the frame.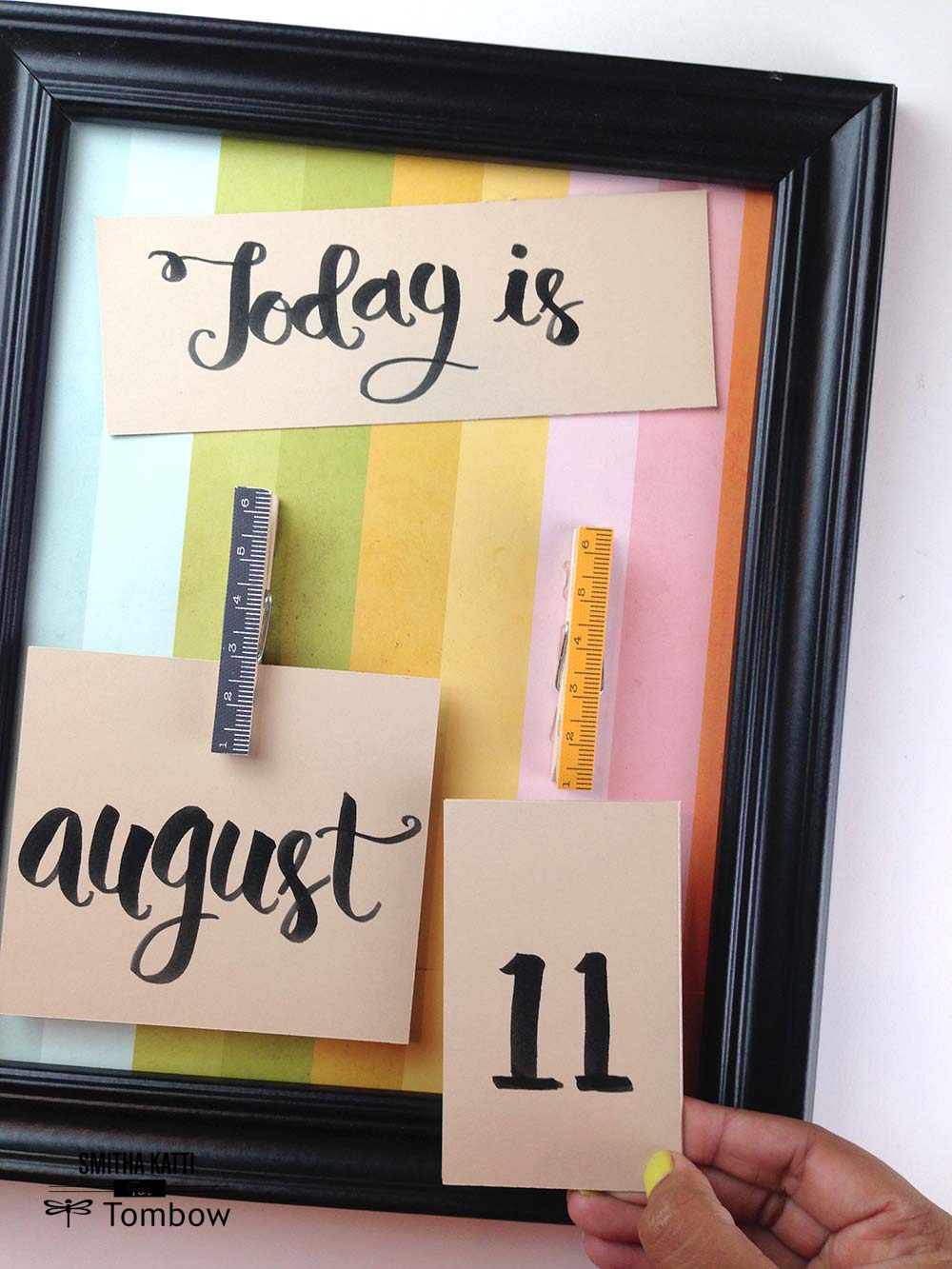 And thats it! The Calendar is ready! All you need to do is change the date everyday. Or in my case, have my little preschooler change the date everyday 😉
This is a really simple DIY but helps the kids in the classroom keep track of the day and month while learning calendar concepts.
Let me know in the comments below what you are DIYing this back to school season! Happy Crafting!