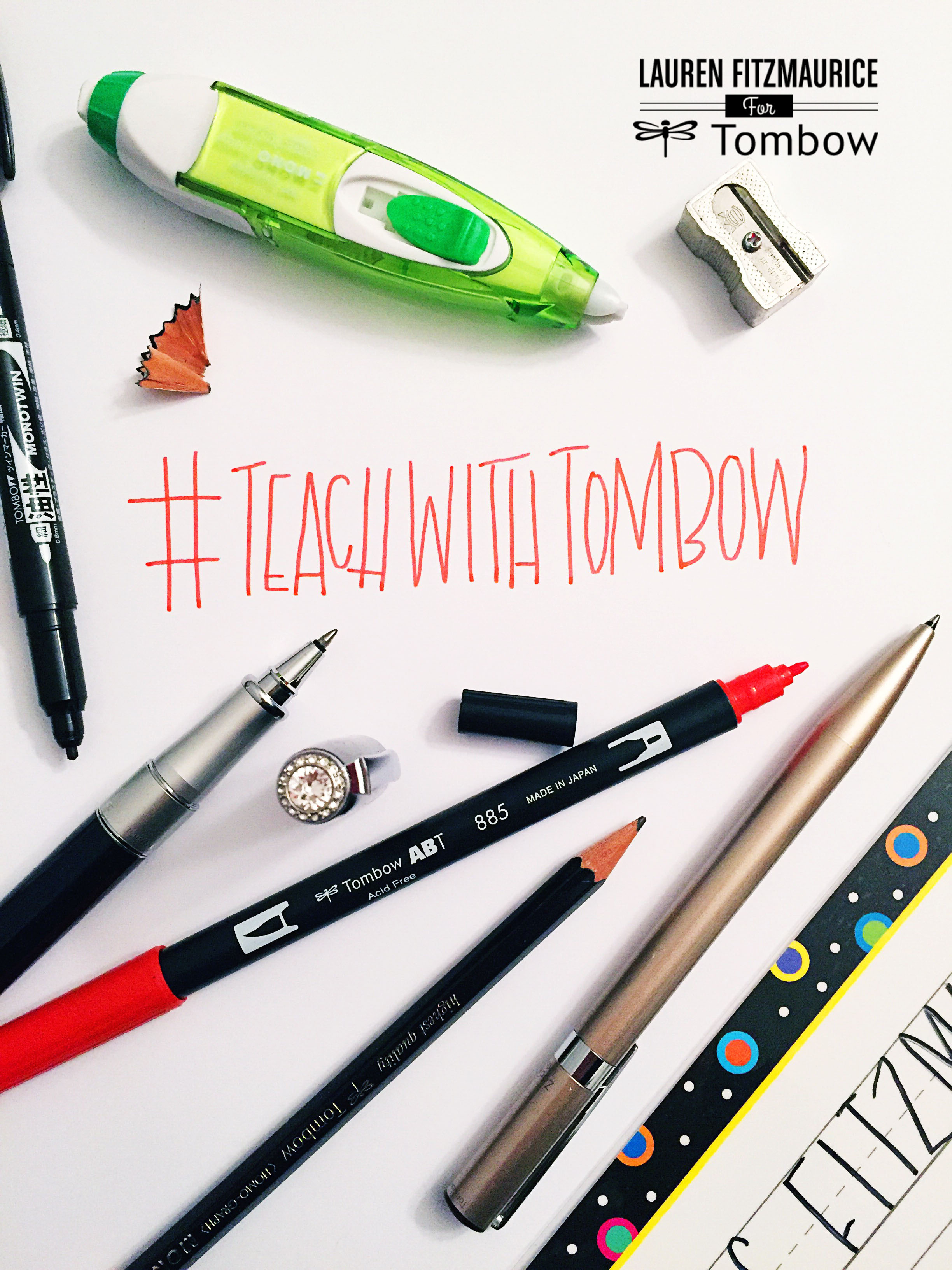 Hello there lovelies, Lauren here, and I am so excited to share my favorite Tombow items to use in the classroom! I am super blessed to be both obsessed with the quality and versatility of Tombow products and to get to show up every day to a job (and calling) where I get to teach amazing children while loving every minute! So many of my teacher friends comment about the products that I use such as the Dual Brush Pens and say they wish they could learn to use them… the truth is that Tombow items are PERFECT for teachers!I narrowed down my list to 6 items that I adore using in the classroom.
 DUAL BRUSH PENS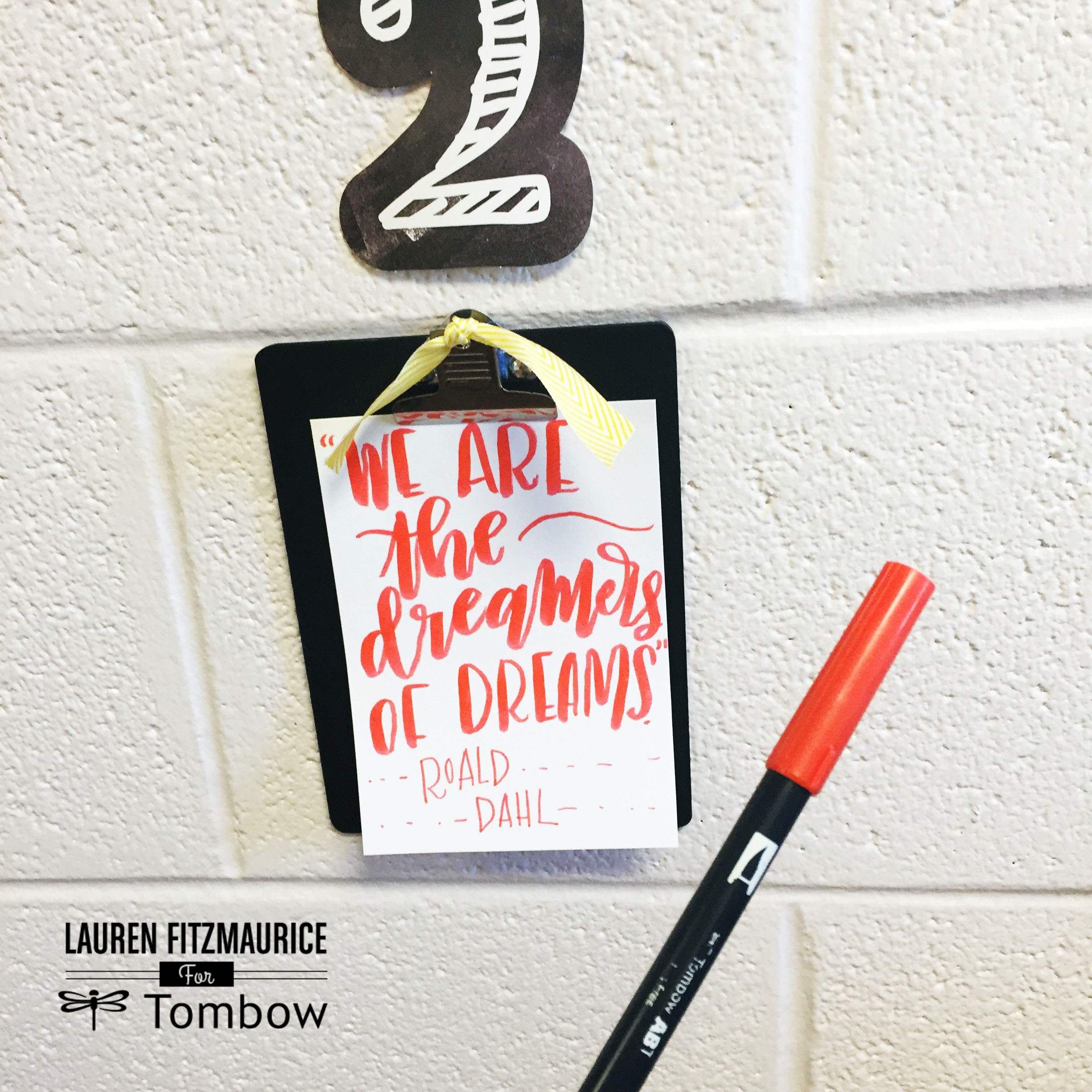 Tombow Dual Brush Pens are some my most favorite tools to use as a both a letterer and a teacher! The pens come in 96 different, vibrant colors that are sure to add any interest to anchor charts and posters that cover the classroom walls.  The brush tip is perfect for adding color to details and writing fun and bold lettering while the fine tip is so fun to use for grading papers. This year I lettered lots of fun quotes on small 4X6 cards and hung them around the room. It was a great way to display inspirational quotes while also adding color to the white walls.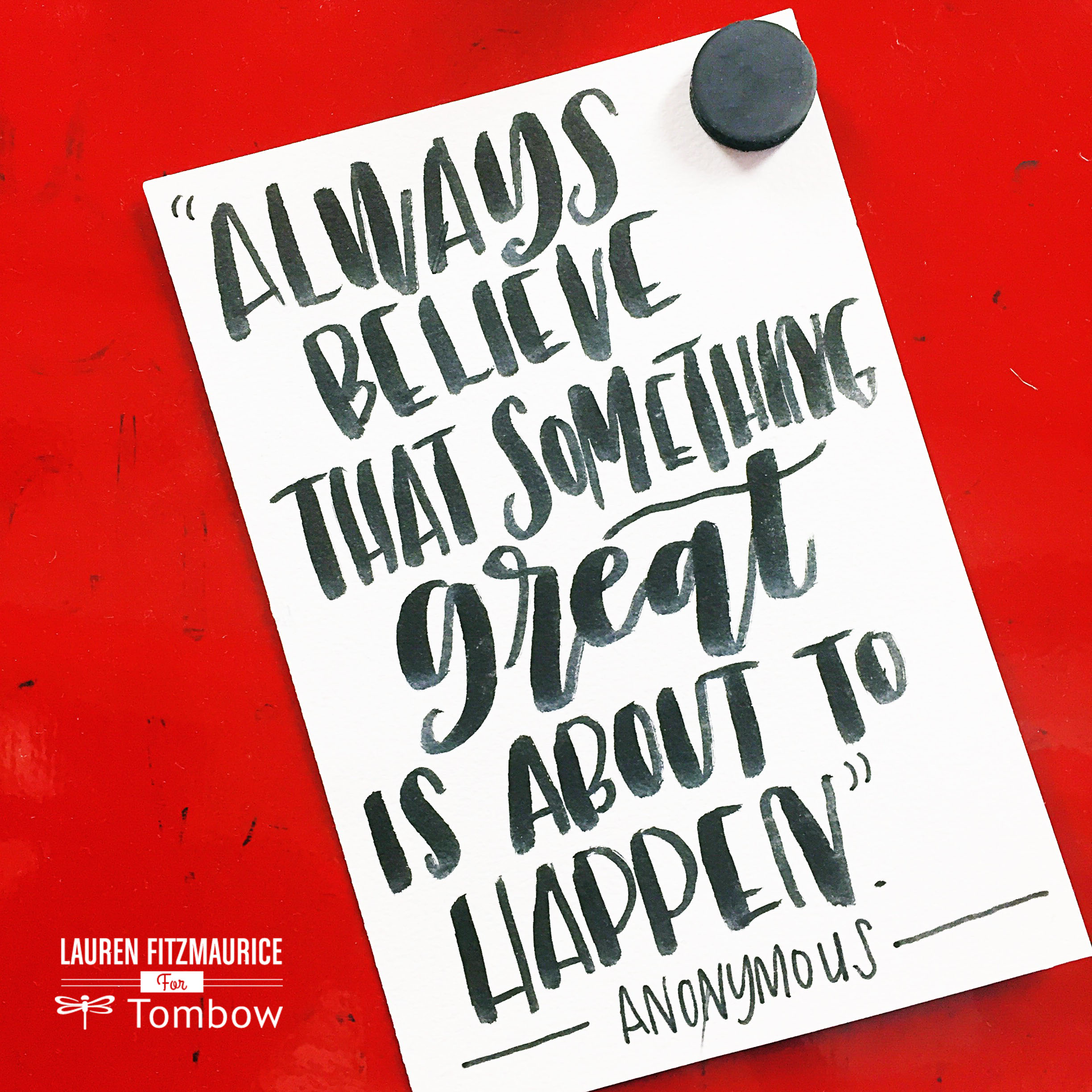 MONO TWIN PERMANENT MARKER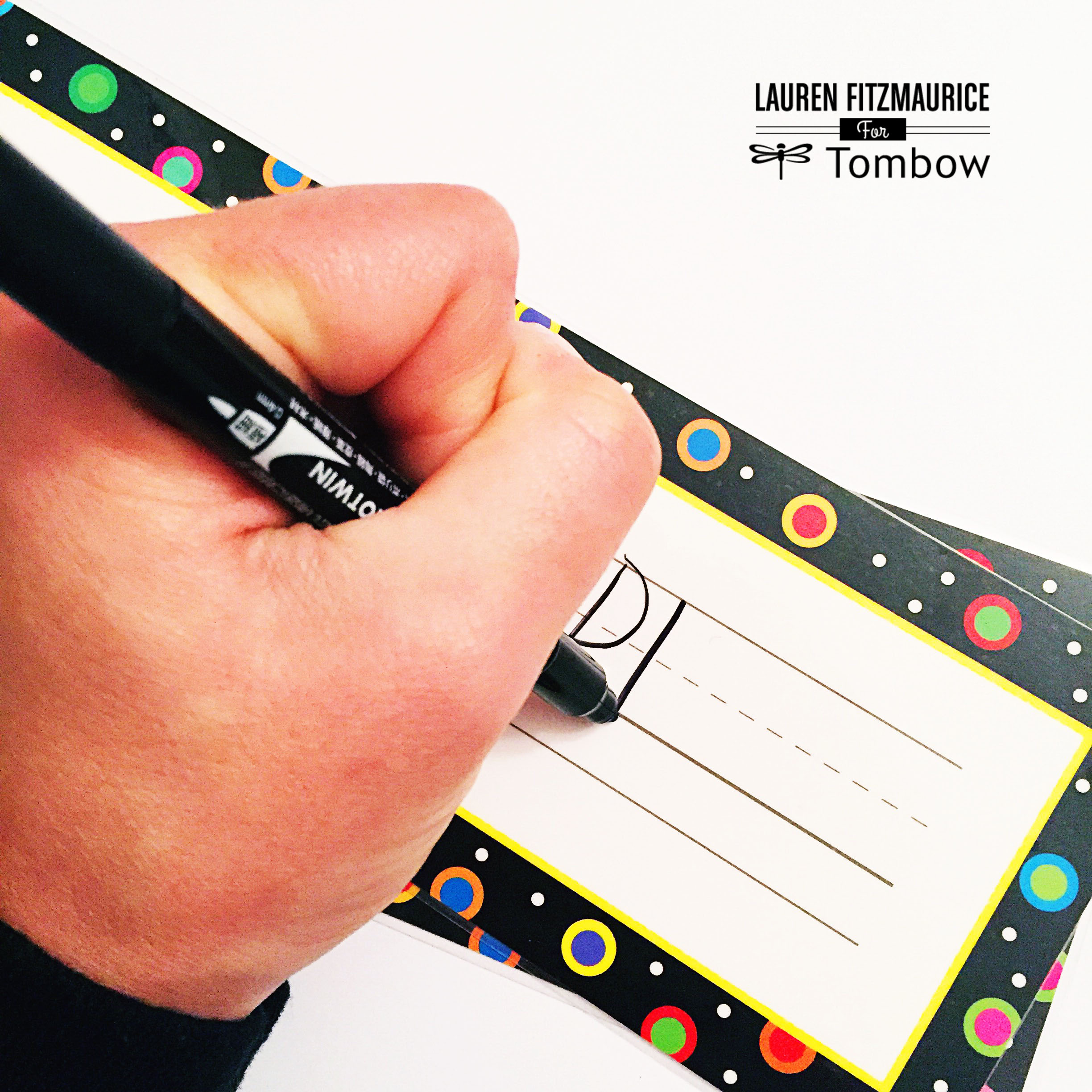 Every teacher needs to keep a black permanent marker handy and the MONO Twin Permanent Marker is perfect for all the labeling that is necessary to get first-day ready! This year I used the MONO Twin to label all of the laminated name tags for the desks in my classroom.  The two tips so handy as the one marker has a bold tip and a fine tip… perfect for all kinds of tasks and projects.
FINE PENS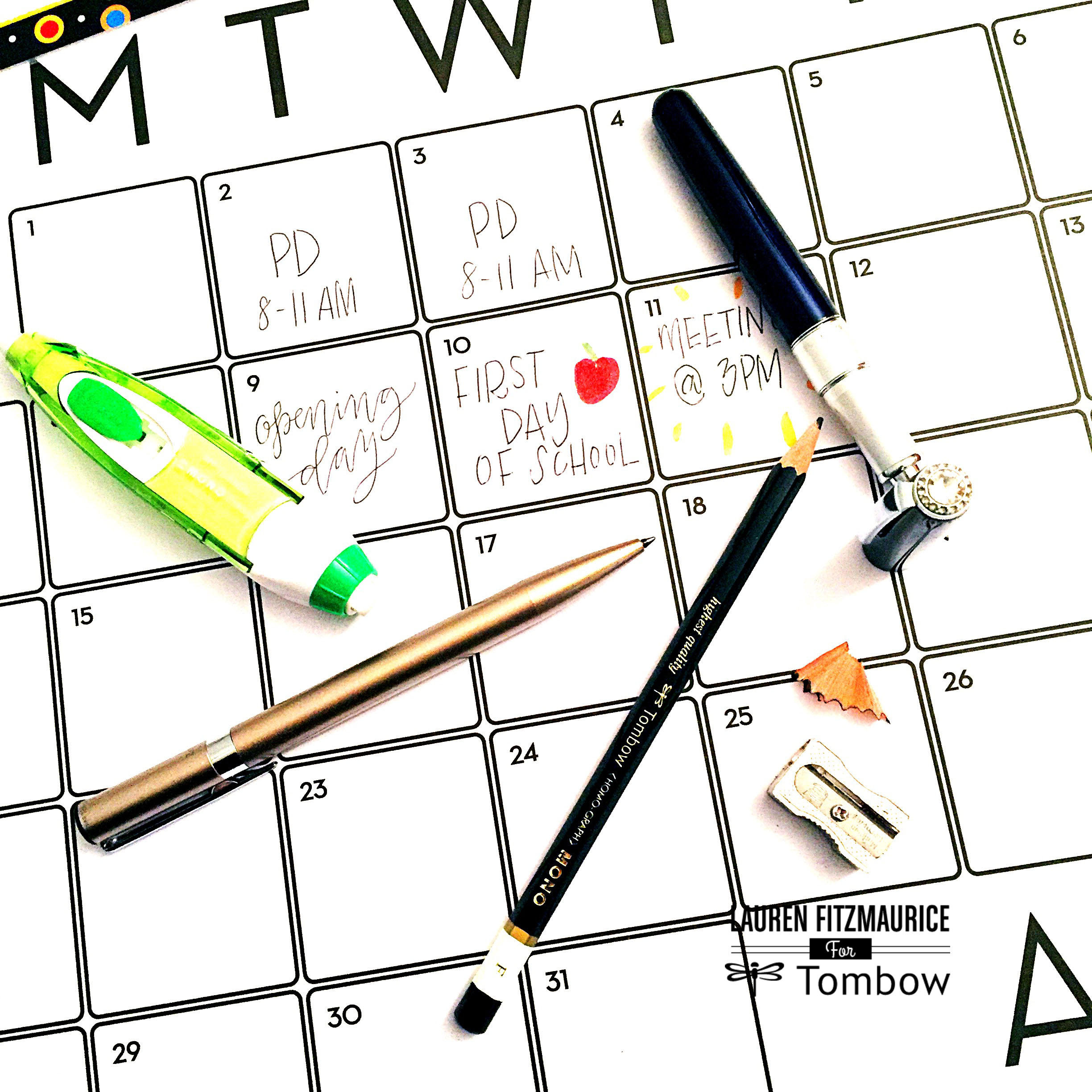 Before I found Tombow, I searched for the cheapest ball point pens to record grades and jot down notes, but now the best companion for my lesson planner and notepad in faculty meetings are the amazing fine pens from Tombow.  I love to keep my Tombow Zoom L105 pen and Zoom 505 SW rollerball pen right on my desk to write in my plan book or write notes.  These pens are beautiful and write so smoothly.
MONO DRAWING PENCILS
Pencils are a given when getting ready for the school year.  Tombow MONO Drawing Pencils are high quality pencils that are perfect for penciling in items on the schedule that aren't set in stone.  The fact that they are smear-free is just a bonus for this lefty!
CORRECTION TAPE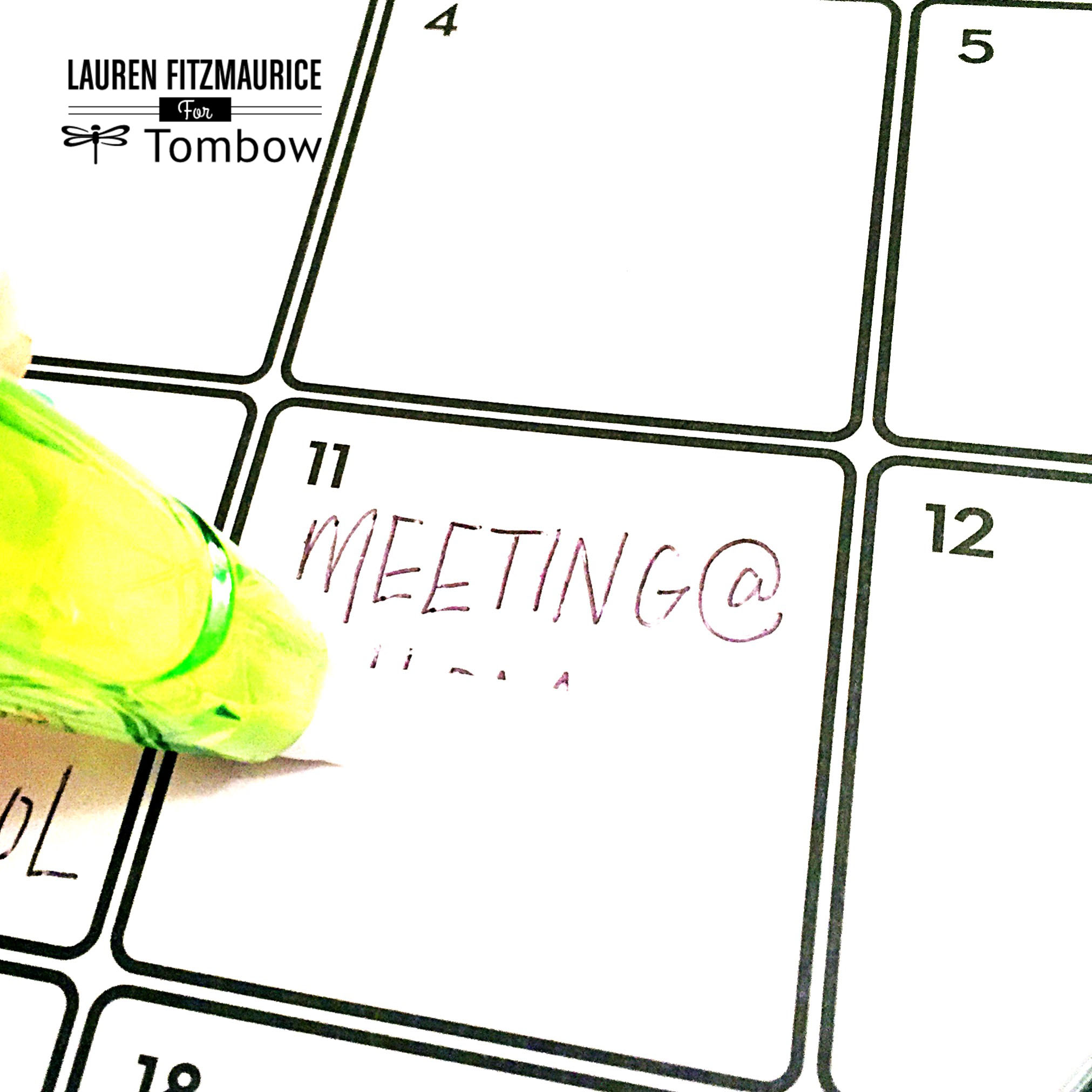 Nothing is worse than when you write down the plans for the week in pen and make a mistake! Correction tape is a must. I love the MONO 2-Way Correction Tape because it also has a built in eraser! The correction tape is so easy to use and covers mistakes perfectly!
 ADHESIVES
Tombow adhesives are fabulous for decorating and maintaining a classroom! When I started in the profession of teaching, 10 years ago, the go-to tool for getting items hung on the walls was the hot glue gun.  Tombow has many adhesives that are perfect to hang and adhere items when decorating in the classroom.  Here are a few of my favorites.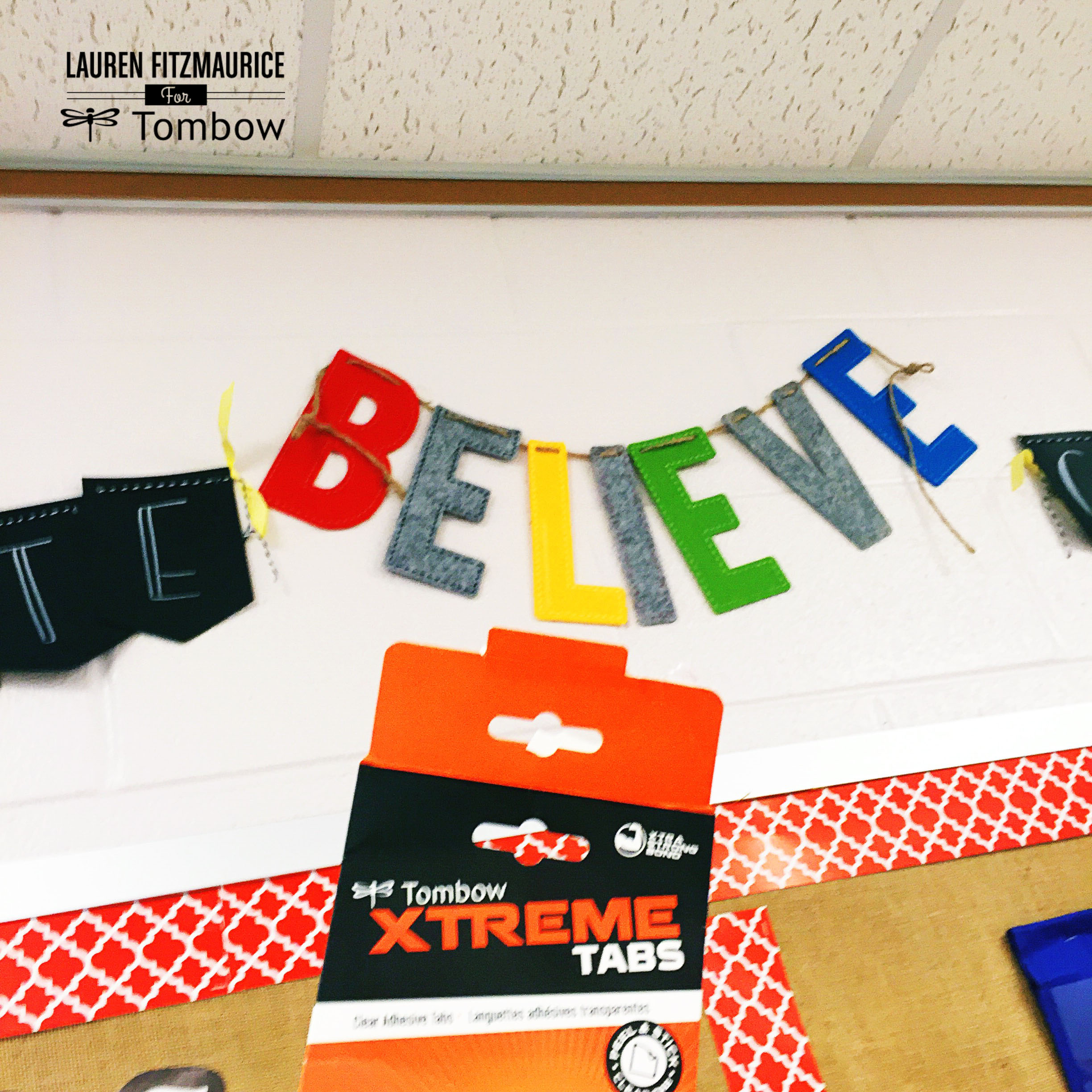 The Tombow Xtreme Adhesive Tabs are great for projects that need to stay on the wall or in place.  I love to hang the banners that are high up on the wall with these tabs to ensure that they stay put.
Tombow Xtreme Mounting Putty is the perfect companion to attaching posters and pictures to the wall and so easy to remove and reuse.  I used the Xtreme Mounting Putty to hang all of my mini clipboards, which are holding small, hand lettered, inspirational quotes from a variety of children's books.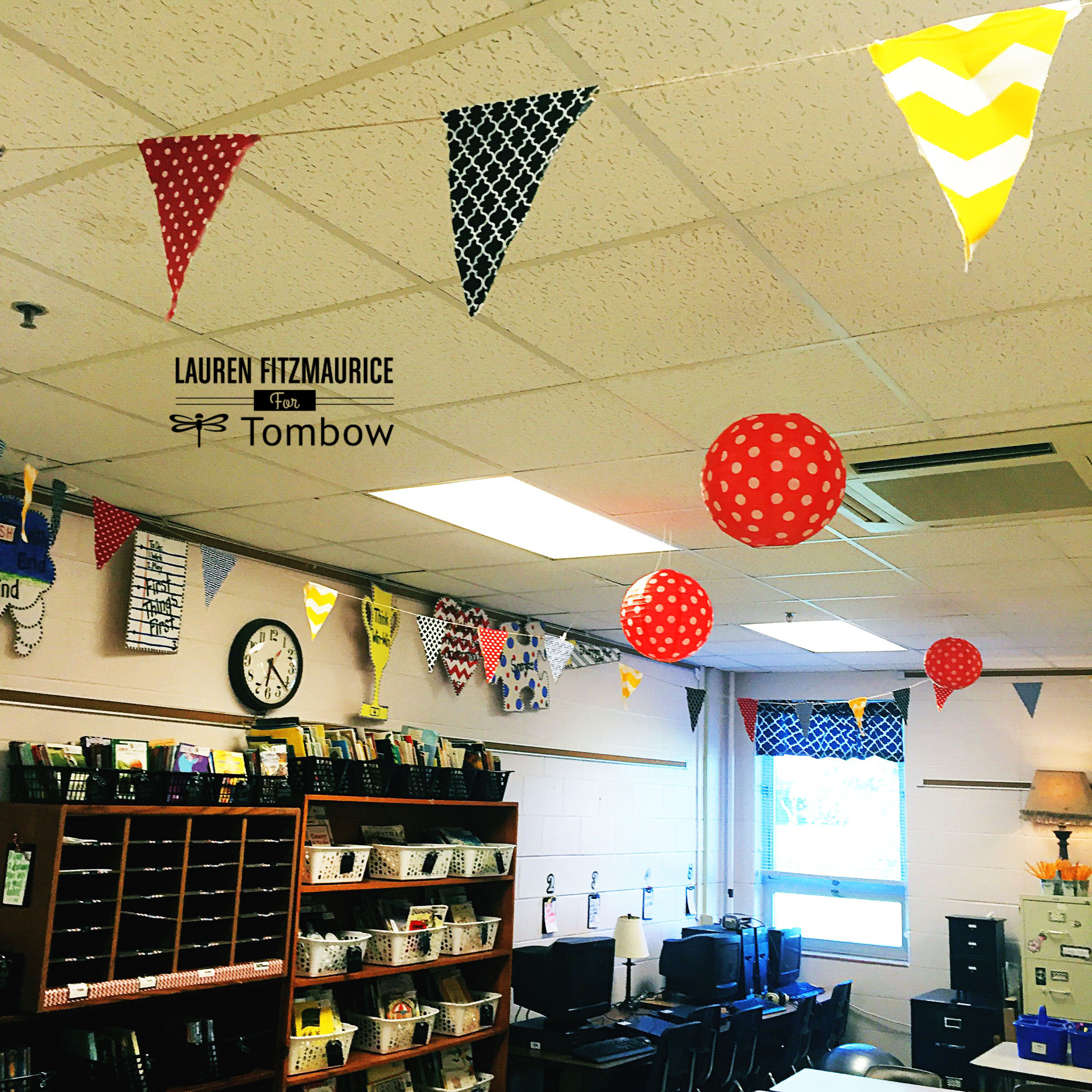 My favorite adhesive that seems the most versatile is the Tombow MONO Permanent Adhesive +.  This tape runner is so perfect for attaching adhesive to a variety of different surface textures.  I also love how incredibly responsive it is as the adhesive starts coming out onto the paper right where pressure is applied.  In my classroom, I created a fun pennant banner out of patterned fabric and twine.  To create this, all I did was fold a sheet of paper and cut a triangle shape out of the it, keeping the fold on top to create a template for the banner. I then traced the template onto fun material. To attach the pennants to the twine, I applied the Tombow MONO Permanent Adhesive + along the fold and the edges and closed the pennant shape around the twine.  I alternated different patterns of material as I went and the result was this adorable banner that adds a fun punch of color to any classroom.
I hope you got some great ideas that you will be able to utilize in the classroom soon. Share your ideas on instagram using the hashtag #teachwithtombow and show me how you use these awesome projects to liven up your special classroom!
Happy Teaching!
Lauren