Happy Tuesday!  Beth here to bring you my Falling Leaves Votive Candle Holders that are so quick and easy to craft up that you will be making a set for everyone in your life!
Fall is FINALLY in the air down here in Sunny SW Florida, but since we do not have the same seasonal changes as other parts of the US, I like to craft a lot of Fall projects, especially ones that include leaves and the gorgeous color combinations that nature creates!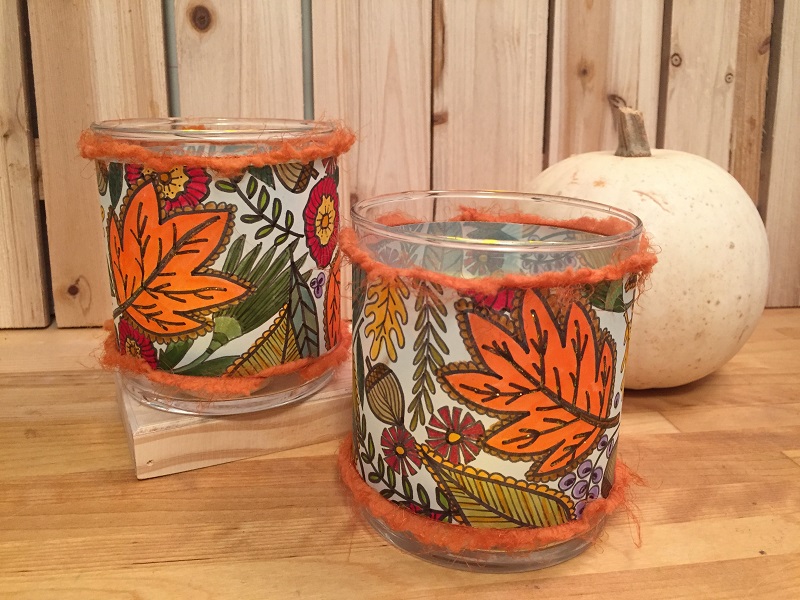 I recently discovered this fun coloring page over on Alisa Burke's website and used it for inspiration, you can download it HERE.  I love her fun and quirky style!
Step One:
I wanted to make sure that the candle light showed through the design, so I traced the coloring page onto vellum with the Tombow MONO TWIN Permanent Marker.  Pick and choose the elements you want, to create your own arrangement or use the composition provided.  The MONO TWIN has two tips, fine and broad, to give this project interest and depth.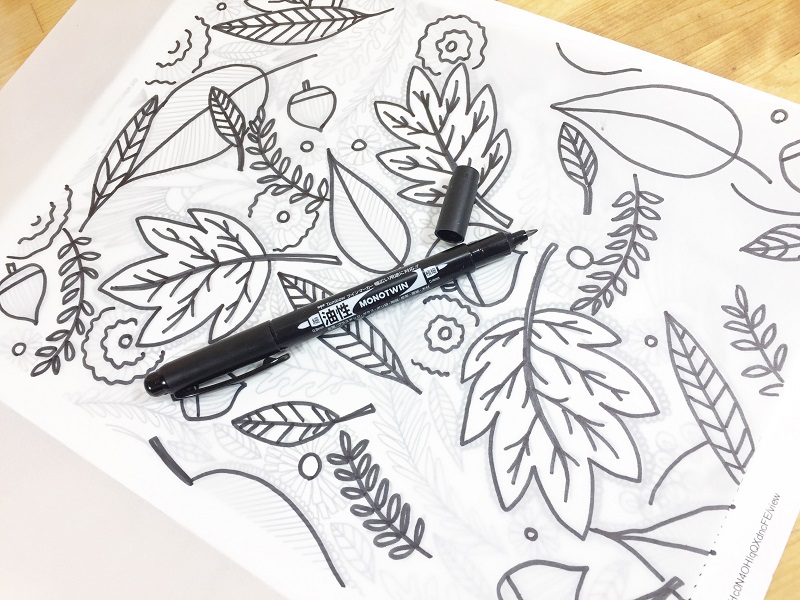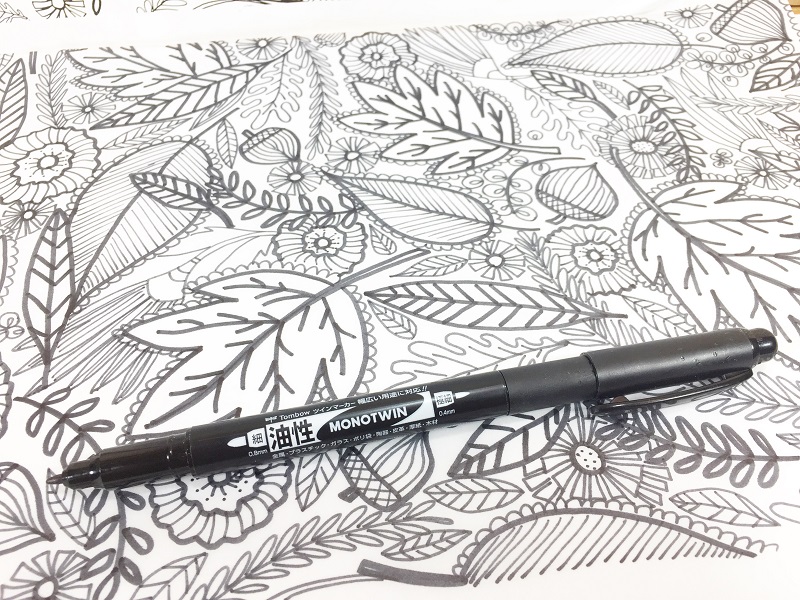 Step Two:
Now, on to the FUN part – COLORING!  This is where the real options come in.  Select to color with Tombow Irojiten Colored Pencil Sets Tranquil and Vivid, Tombow Recycled Colored Pencils, Tombow Dual Brush Pens or a combination of all three!  I like to base color with the Dual Brush Pens, then add shading and accents with the Irojiten and Recycled Colored Pencils.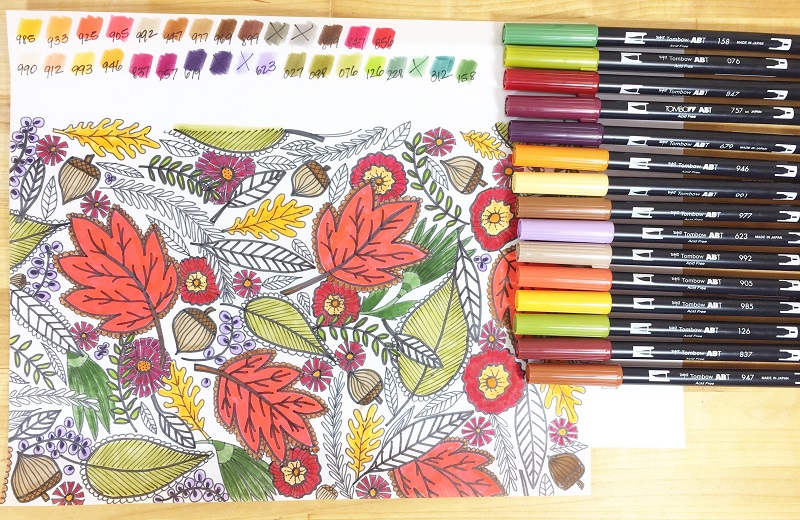 Step Three:
Flip your completed design over and add Tombow Dual Brush Pen #491 to the back of the vellum.  This will allow for a softer color and a quicker application.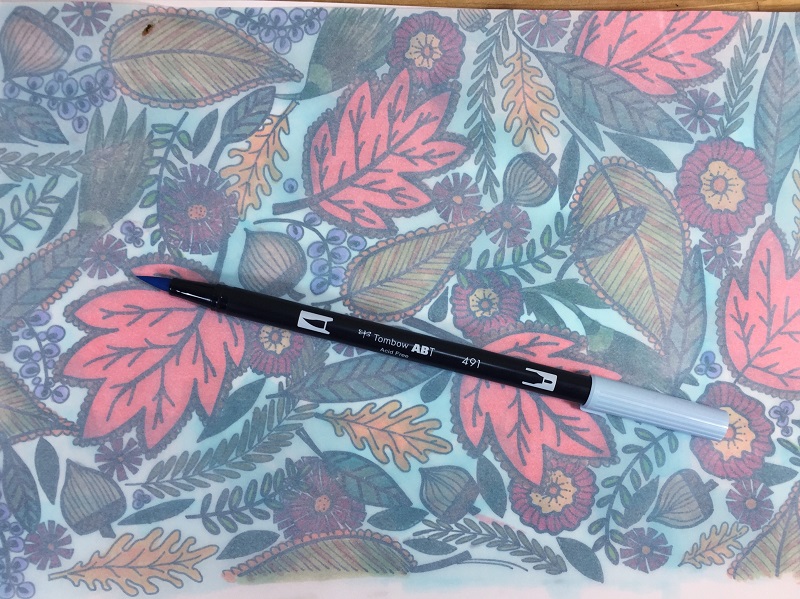 Step Four:
Add a bit of sparkle to this project with the Tombow Glue Pen and extra fine iridescent glitter.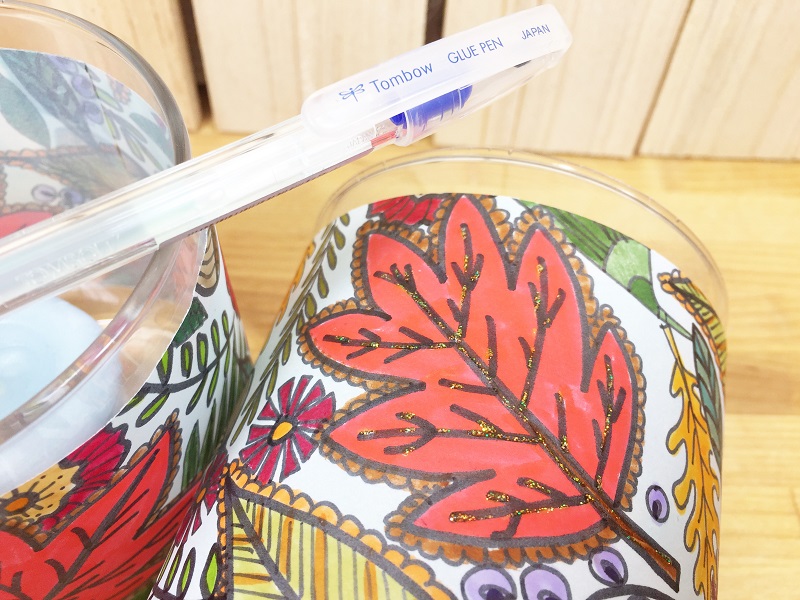 Step Five:
Measure the votive candle holder (or other container) and cut out the composition, either through the design or around the design.  Wrap around the container and secure with Tombow Xtreme Permanent Adhesive.  The Xtreme is clear and 5 times stronger than other tape runners, so it is perfect for this type of application and it adheres wonderfully to glass.  Accent your Candle Holders with coordinating colored fibers tied to the top and bottom of the vellum.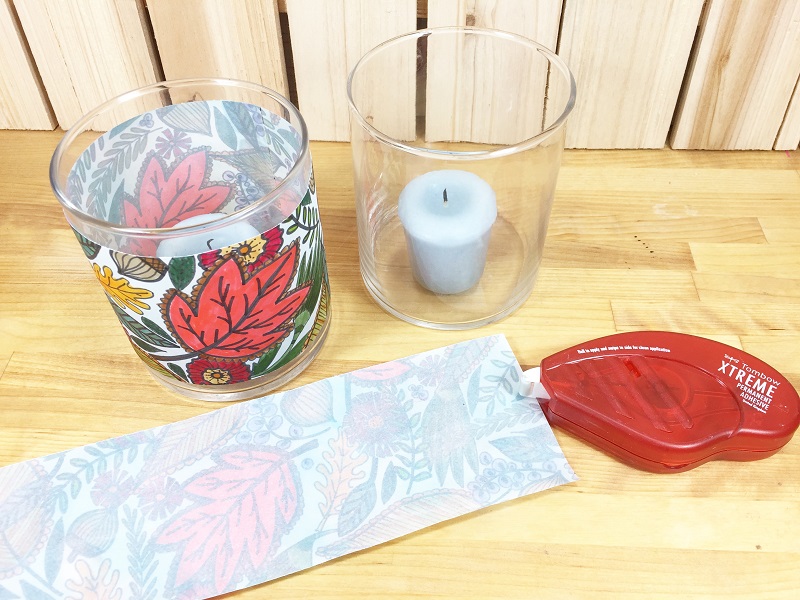 You could even create a cute tag from one leaf colored and cut from the vellum.  Write the recipients' last name or a message like GIVE THANKS.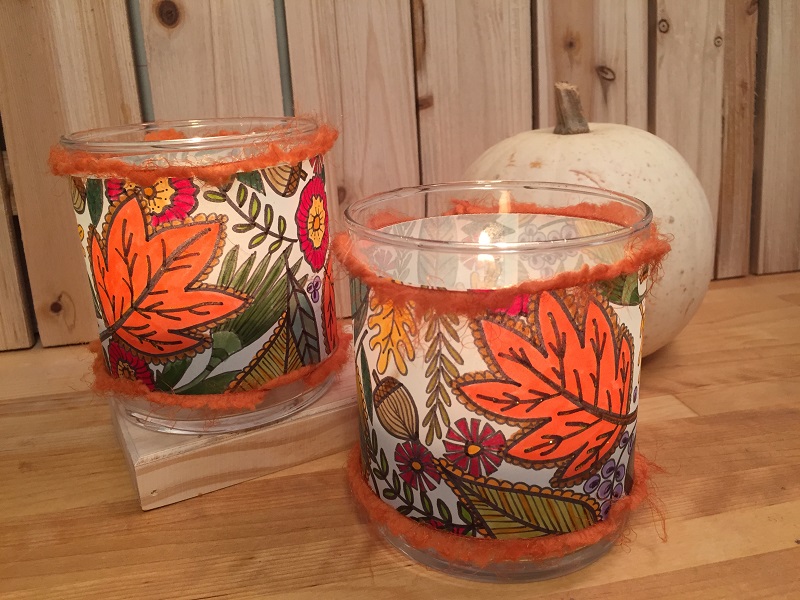 I hope that you have enjoyed my Falling Leaves Votive Candle Holders project today and that you will try this technique out soon!  Involve the kids and make it a fun, creative family afternoon!  A set of these votive candle holders would make a great gift for a Teacher, Co-Worker, Family Members or as a Hostess Gift.
Thanks for stopping by!  -Beth