Hello Friends! This is Smitha from the Smiling Colors blog sharing a Fall themed floral project with you today.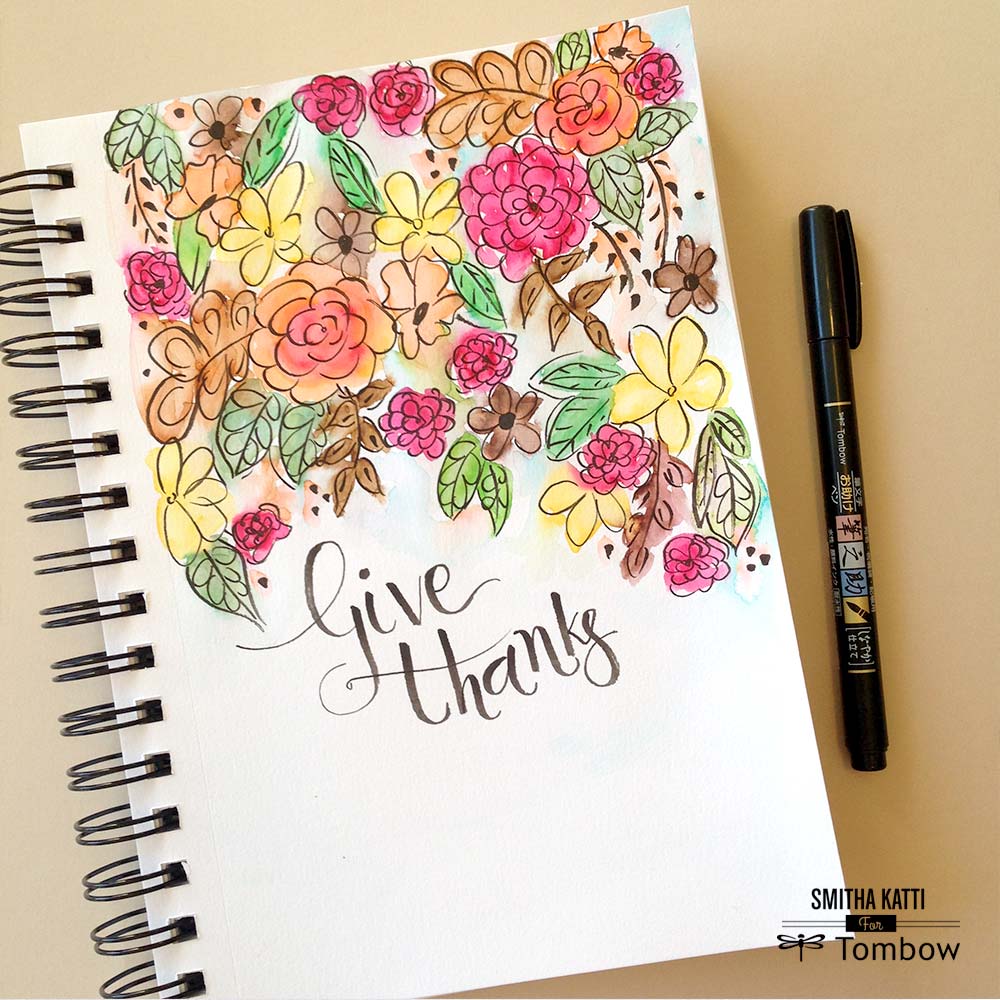 I love watercoloring and I also love all the beautiful colors the Tombow Dual Brush Pens come in. So for todays project- I drew a simple lettered piece and added a bunch of fall colored flowers using Tombow Dual Brush Pens for watercoloring. This is such a simple technique and really, you can't go wrong with it.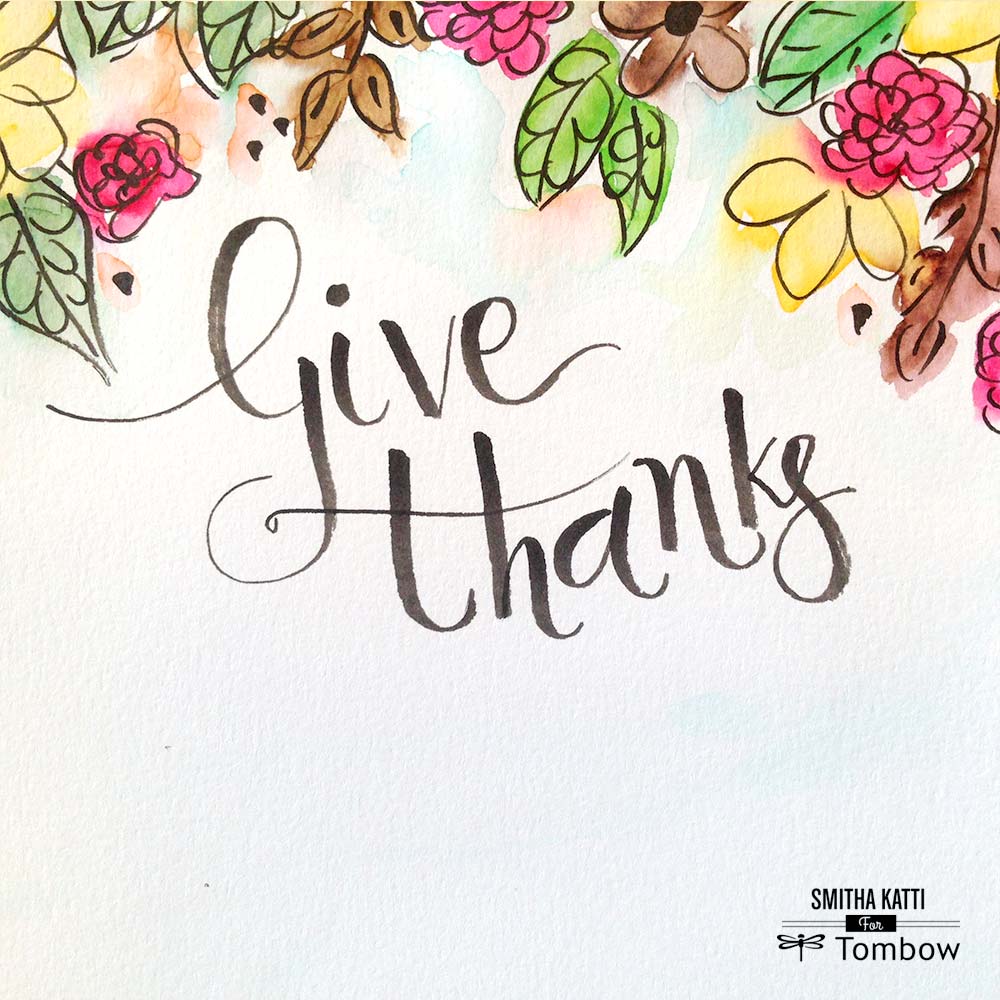 To better demonstrate the steps I use to watercolor with these Tombow Dual Brush Pens– I made a video. In the video I draw leaves, flowers and fillers with the Tombow Dual Brush Pen and then with a damp brush I move the color pigment around and mix colors. I hope you enjoy the video below!
A few things to Note:
Always use a heavy weight paper for this technique. I like using Mixed Media Paper.
Be aware that some colors move with the water more than others. Maybe try and create a cheat sheet beforehand which shows you how each color reacts to water.
While painting a bouquet of flowers do not try adding water to elements that are next to each other at once. For example, paint the flower, let it dry for a few minutes and then come back to paint a leaf adjacent to the flower.
You can mix colors on your flowers- For example, draw all the petals in yellow, add a few touches of red and then mix the two colors with your damp brush.
If you are a letterer and have brush pens with frayed tips- this is a great way to extend the life of your pens. Also, don't forget to use the non brush tip, that is the marker tip for this technique. It works just the same when you paint over it with water.
To draw your black outlines in the end, always use a non-water based pen or marker. If you use a Black Dual brush pen to draw outlines and details on a slightly damp paper it might bleed.
Alternately, you can draw your flower bouquet first with an oil based pen like the Mono Twin Permanent marker and then do the watercoloring next. The black lines from theMono Twin Permanent marker won't bleed with water.
Once your watercoloring has dried, you can add more color with the brush pens and create more shadows and depth if you desire.
I share more peeks into my sketchbook on my instagram page here –> www.instagram.com/theshinynest/