Hello Crafty friends! This is Smitha here and I am making a special Valentine Mixed Media Book today. So grab your supplies and get ready to cut and paste!
Now a mixed media art piece basically means you can add in different media other than paper- like lace, rubber embellishments, some stitching. You could add burlap, cork, metal anything goes really. Just reach for items that you love and add bits and pieces of it onto the cover to add extra dimension and textures. And to make a Valentine Mixed Media book you will also need some heart shapes!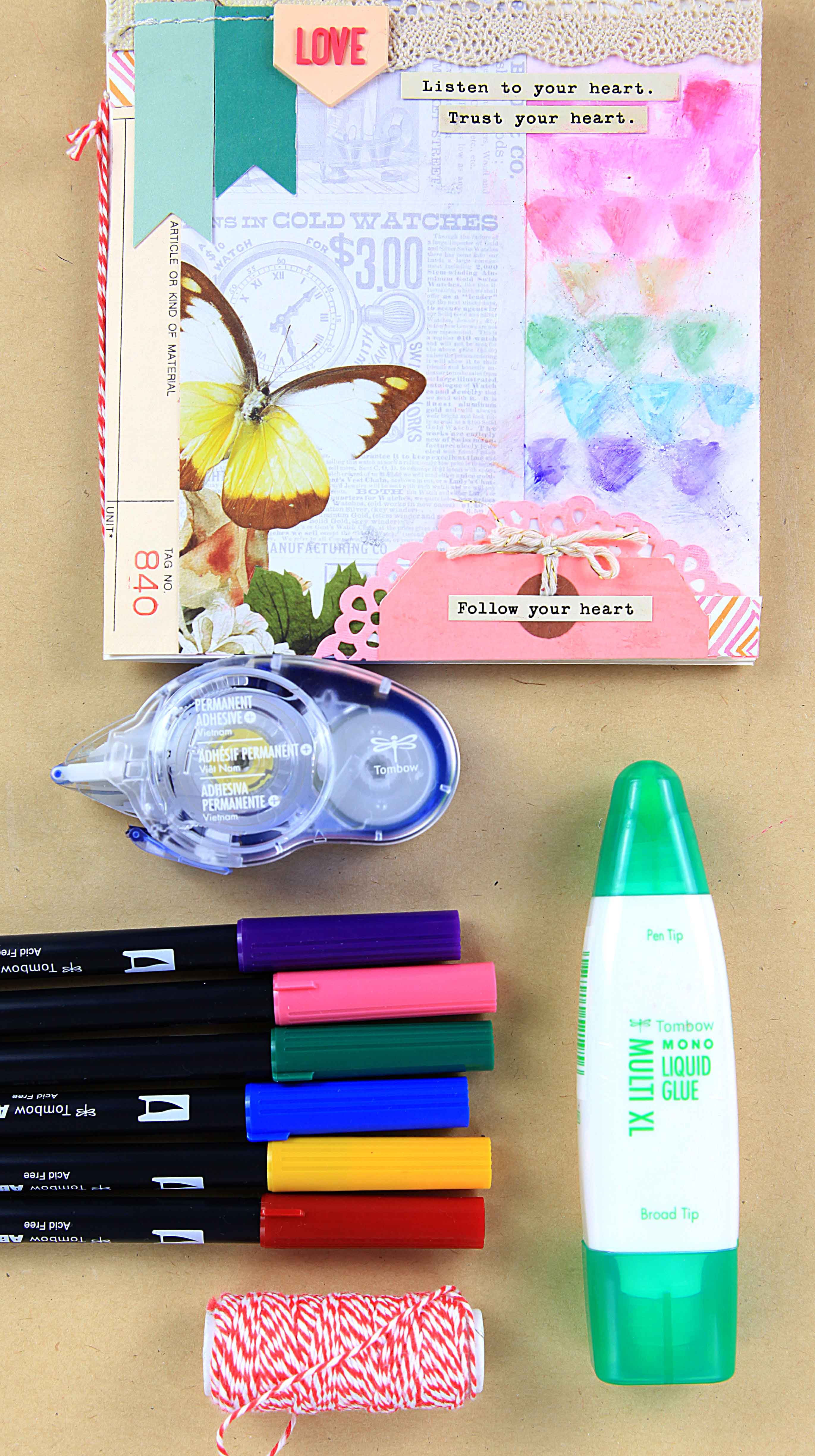 To glue down paper onto paper I use Mono adhesive + Permanent, for quick and neat adhesion. To glue down everything else I am reaching for the Tombow Mono multi adhesive XL. This glue is perfect to use in a mixed media project, I use the fine tip to glue down smaller pieces and for larger areas I use the wider tip to apply a more generous amount of glue. I love using it to glue down lace, textured papers, small jewels etc.
I have a video tutorial, showing how I assembled this book together and used the Tombow Mono Multi glue XL to glue down all the little details. Click on the video box below to watch it!
I wanted to add a pop of color onto the cover, so I used Tombow Dual Brush pens on a triangle stencil and then blurred the colors into each other. These pens come in such beautiful colors it was hard to pick just 6 colors! I also added a shipping tag cut down to fit, a strip of patterned paper and a paper doily.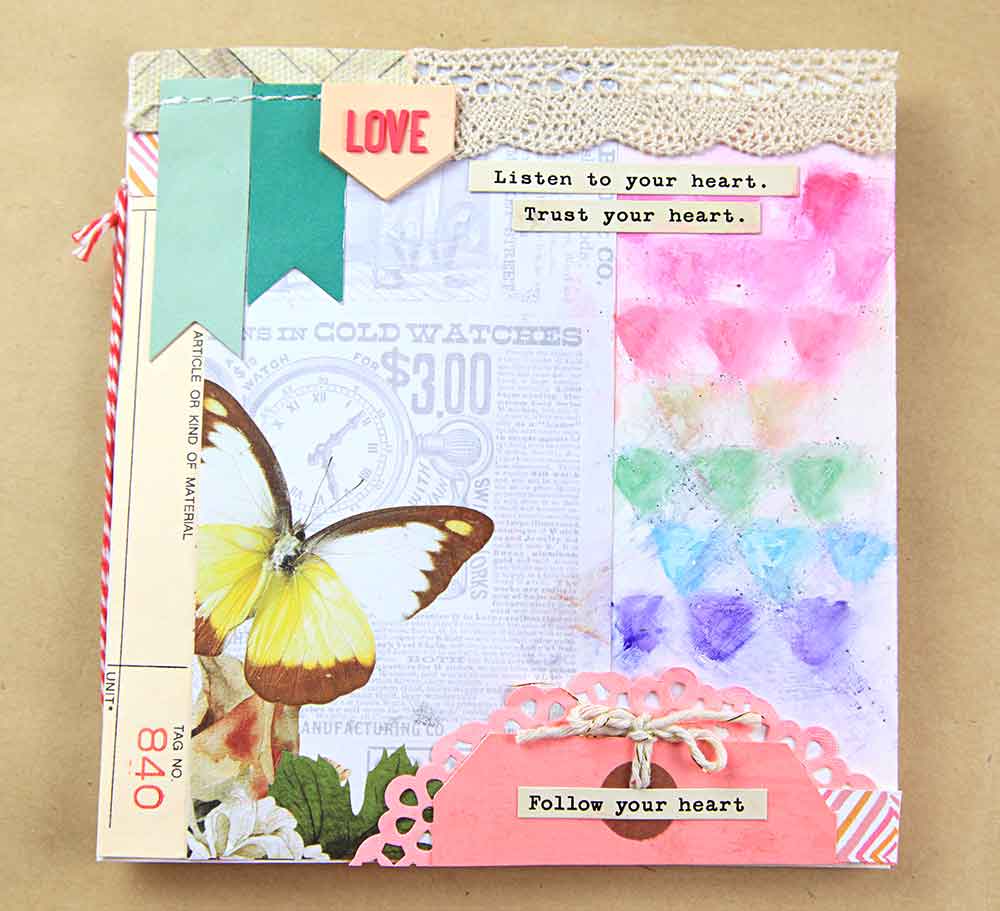 The inside pages have hearts on each page. It is a Valentine themed Mixed Media book, so hearts were called for. You could leave the pages blank, but I think the hearts add such a cute whimsical feel to the book. I used the Mono adhesive + Permanent to glue down a rainbow of hearts onto all of the inner pages. I plan to write down some quotes into this book or handletter a bit. But this book would make an awesome little scrapbook to jot down your love story, your engagement history or just how you met and got married. You can add photos onto the hearts and tell a story to go along with it.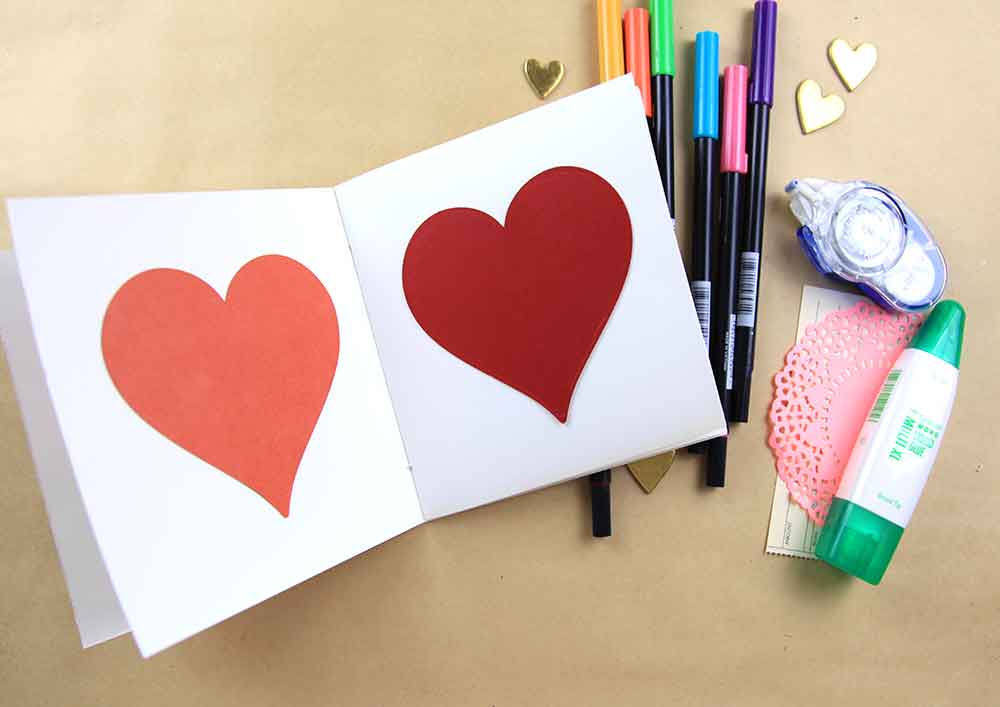 My favorite part of this book though, has to be the title of this book- Follow your heart. I used a sticker to add the title, but I still added a few drops of the Tombow Mono Multi liquid glue XL behind it. Just to make it extra sure to still and stay in place. And with that final step this book is complete!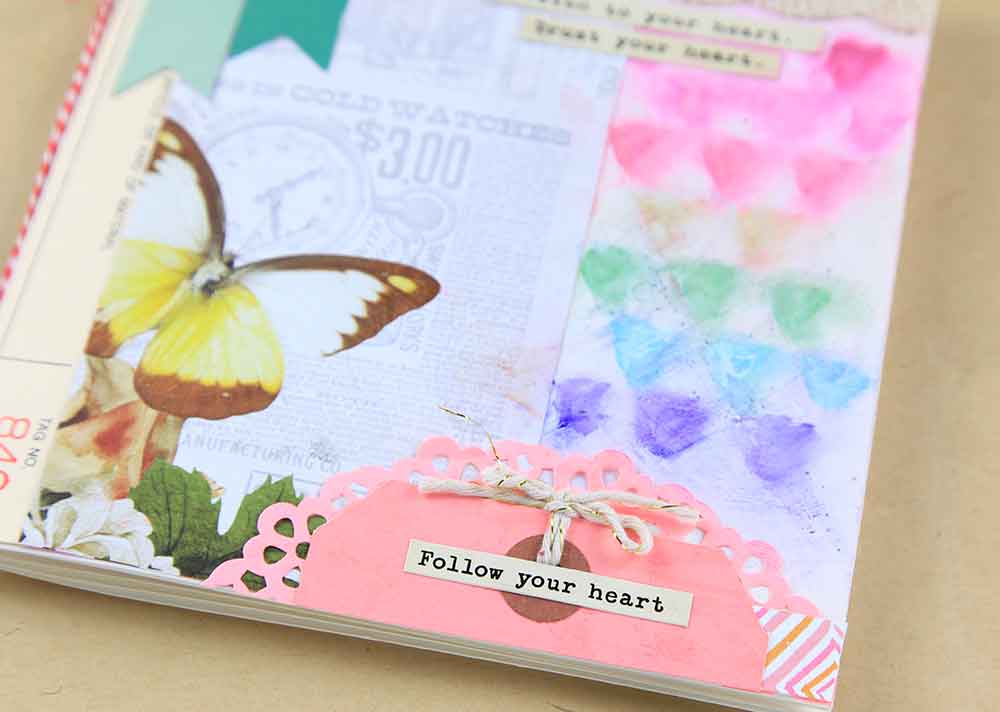 I hope you enjoyed this tutorial friends! Let  me know in the comments below what you would use this book for?