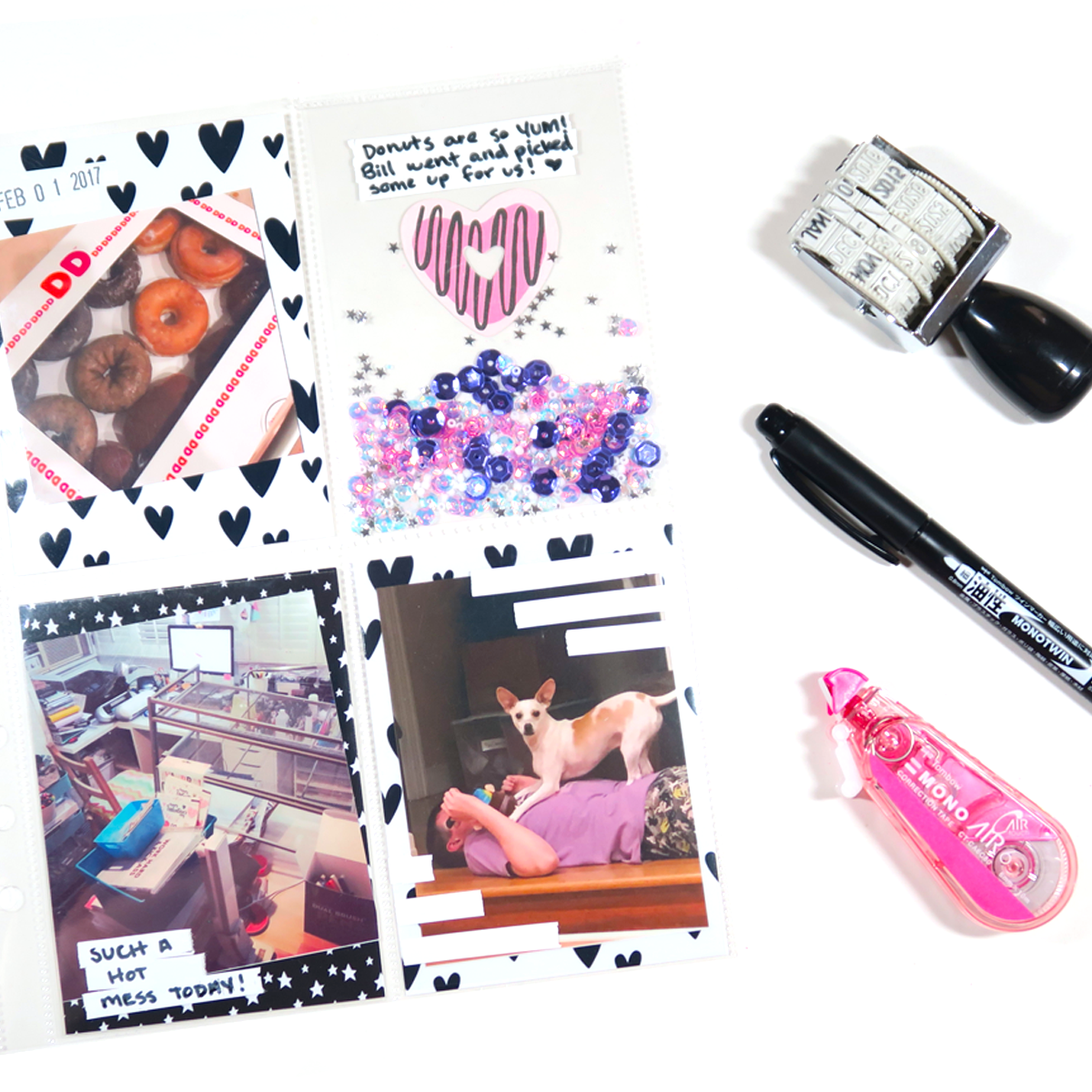 Hi friends! Dani here from PopFizzPaper and today I'm sharing 4 fun and easy Project Life hacks using the new Tombow MONO Air Correction Tape. I've included a process video tutorial below for you to follow along with!
SUPPLIES:
Album
Pages
Acetate sheets
StazOn ink
Date stamps
STAMPING
Stamping works perfectly on top of the MONO Air Correction Tape, especially if you use Staz-On ink. Date stamps are my favorite to use, but any kind of stamp will do! I bet you have some cute phrase stamps in your stash that would be great for this technique. Or maybe some adorable little shapes, like hearts or stars?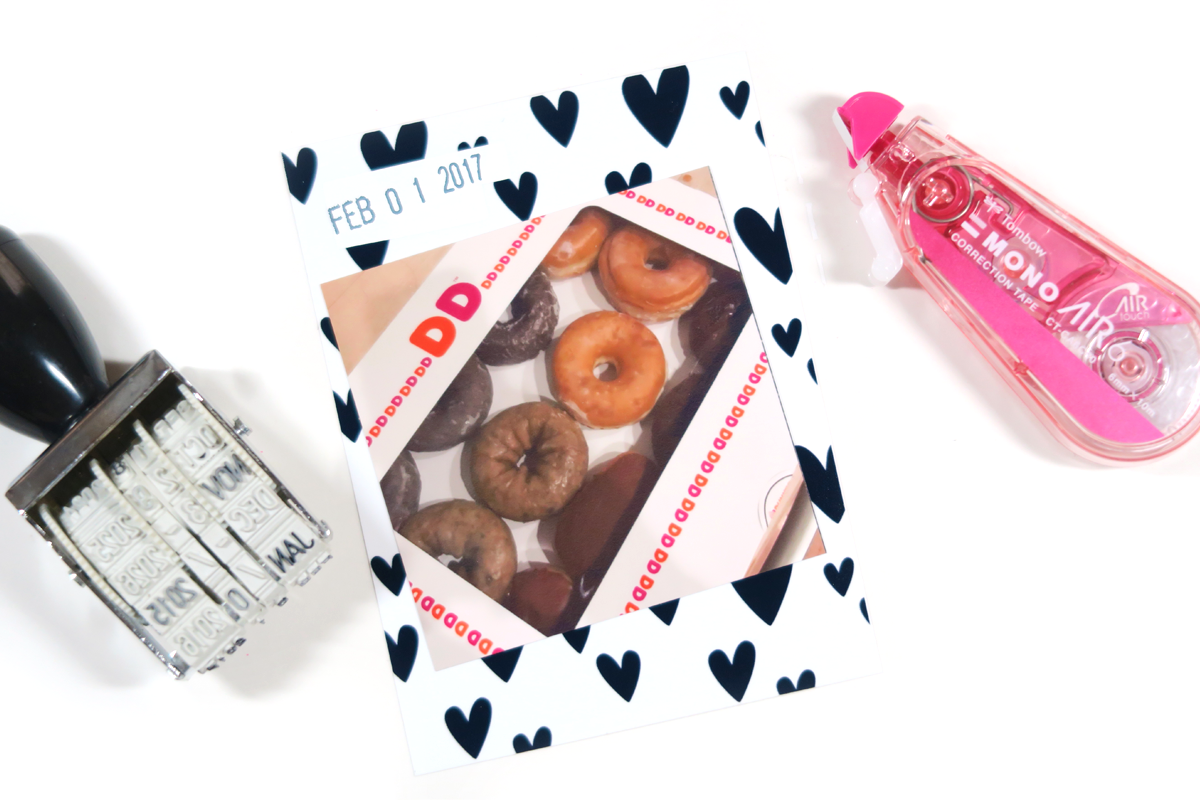 JOURNALING
Journaling on clear acetate cards (aka photo overlays) is super easy when you use the MONO Air and a MONO Twin Permanent Marker. I especially like how the white of the correction tape adds a pop of brightness and interest to a drab corner of my photo.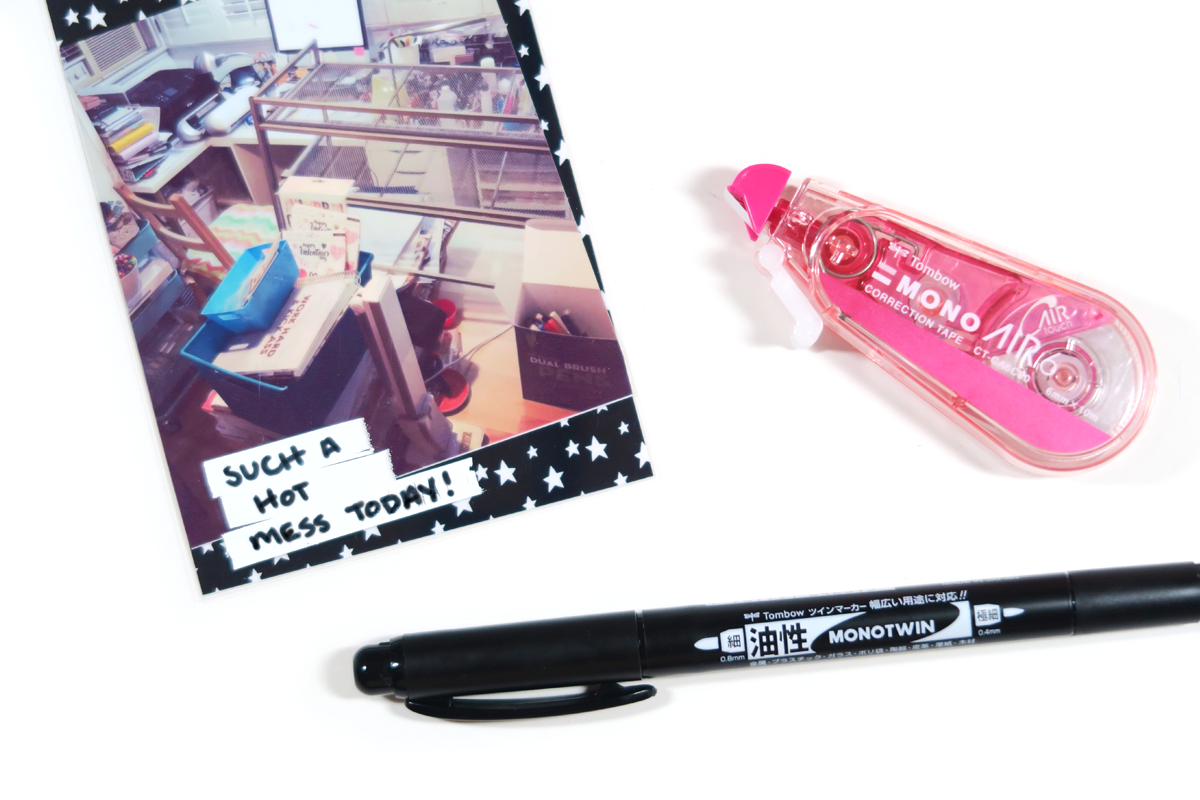 PHOTO OVERLAYS
For this technique, all you need is the MONO Air and a piece of clear acetate cut down to the size you need. Here I'm using a 3″x4″ piece to fit over my 3×4 card. With the MONO Air, you can add fun borders, patterns, and shapes to create your own custom photo overlays. I think a cute banner would also be fun, like this one! Awesome, right?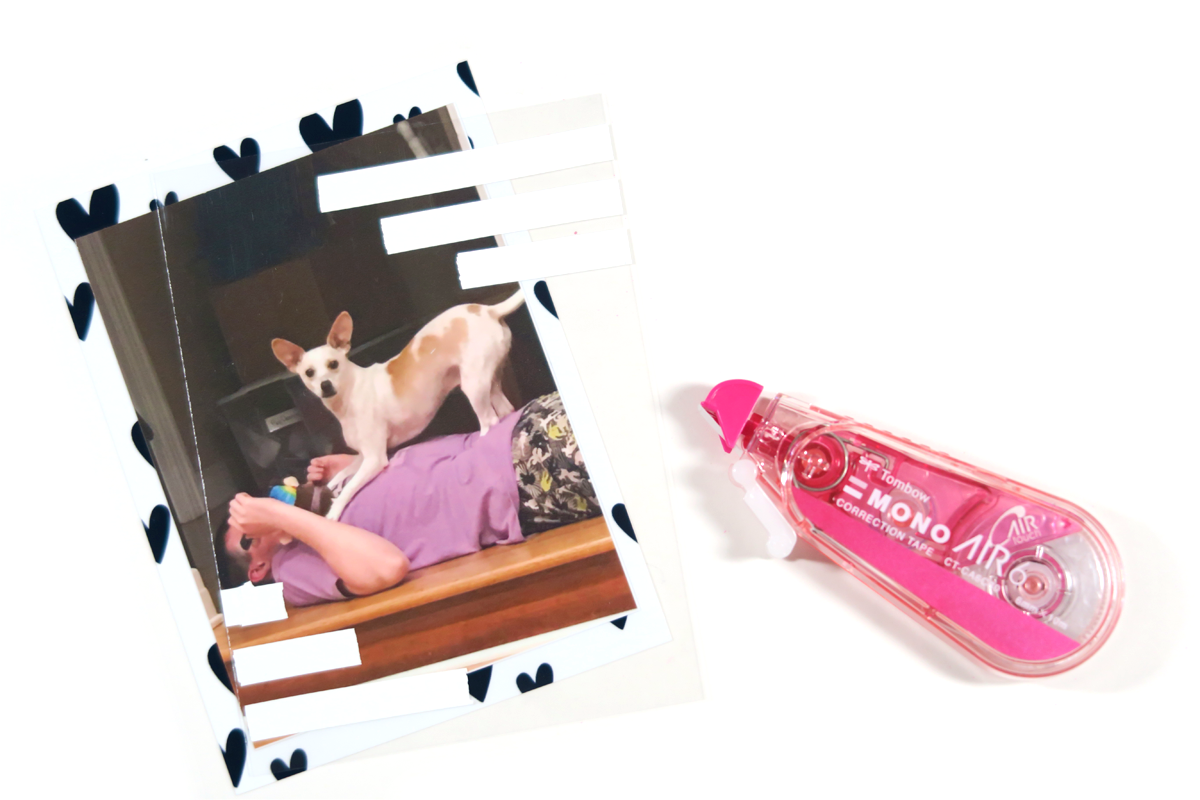 TRANSPARENT JOURNAL CARDS
This technique is my favorite! Transparent cards are perfect for journaling inside of shaker pockets – yes, INSIDE! Again, I'm using a 3″x4″ piece of clear acetate for this pocket. With the MONO Air, just add a spot for journaling and then use the MONO Twin to write whatever you want! I added a cute donut die-cut, some gorgeous sequins and seed beads, then sealed it all up with a fusing tool. Ta-DA! If you want more shaker pocket inspo (or just want sparkles to oh and ah over), make sure to check these ones out – they're amazing!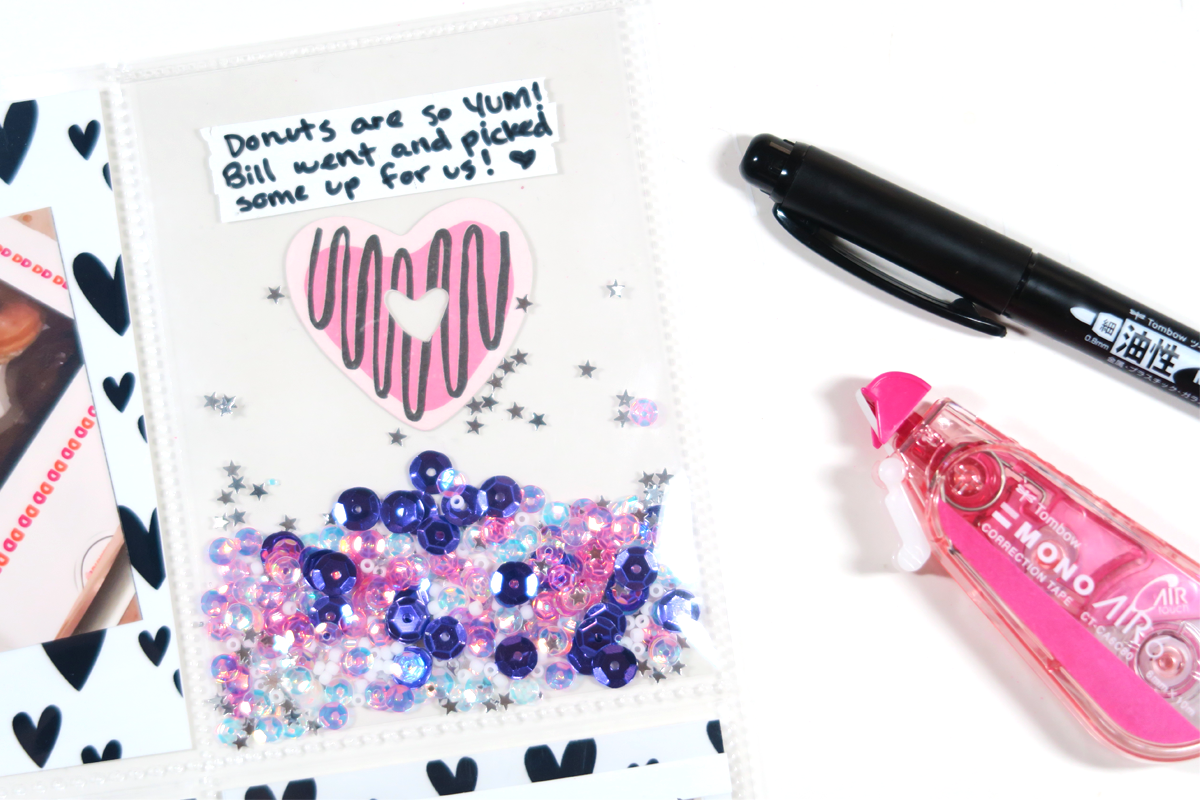 And that's it! Four easy Project Life hacks to add some fun to your memory keeping using the MONO Air Correction Tape! Make sure to tag me on INSTAGRAM or YOUTUBE if you use any of these ideas – I would love to see! For more Project life inspiration, there are plenty of posts here on the Tombow blog for you to check out.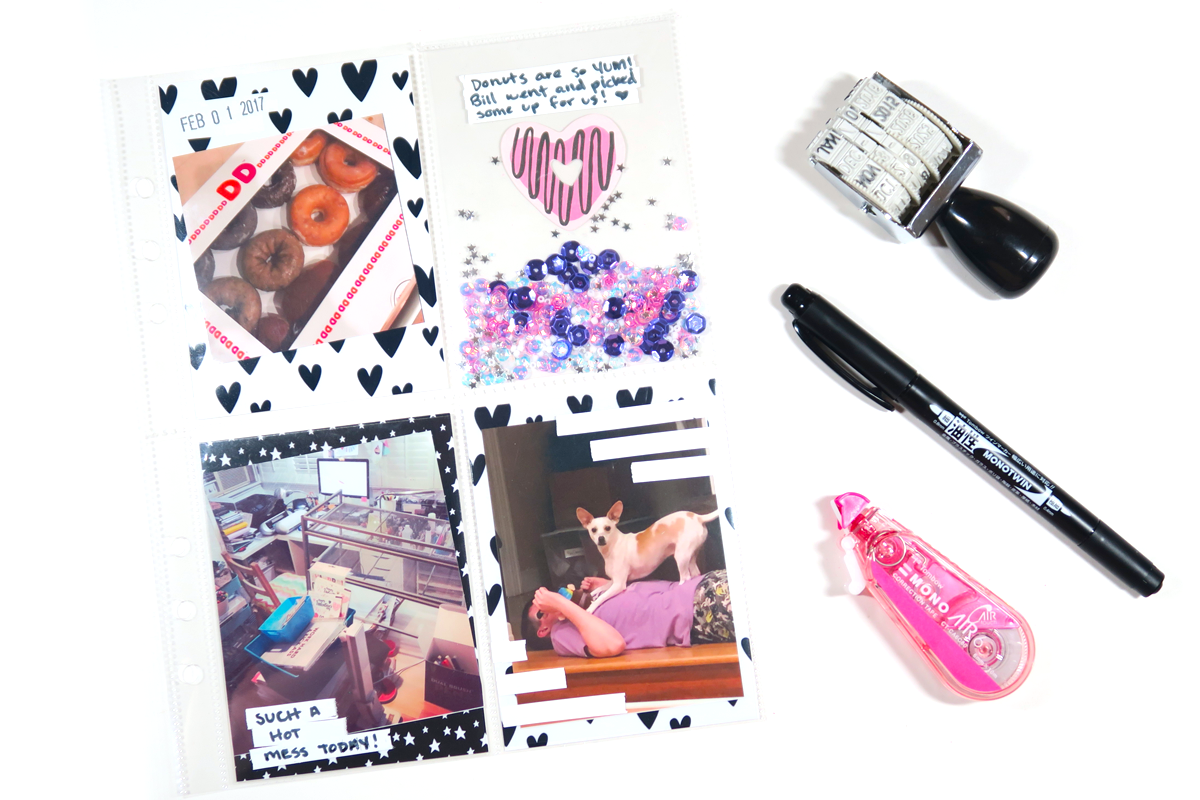 Happy crafting and I'll see you next time, friends!
Dani