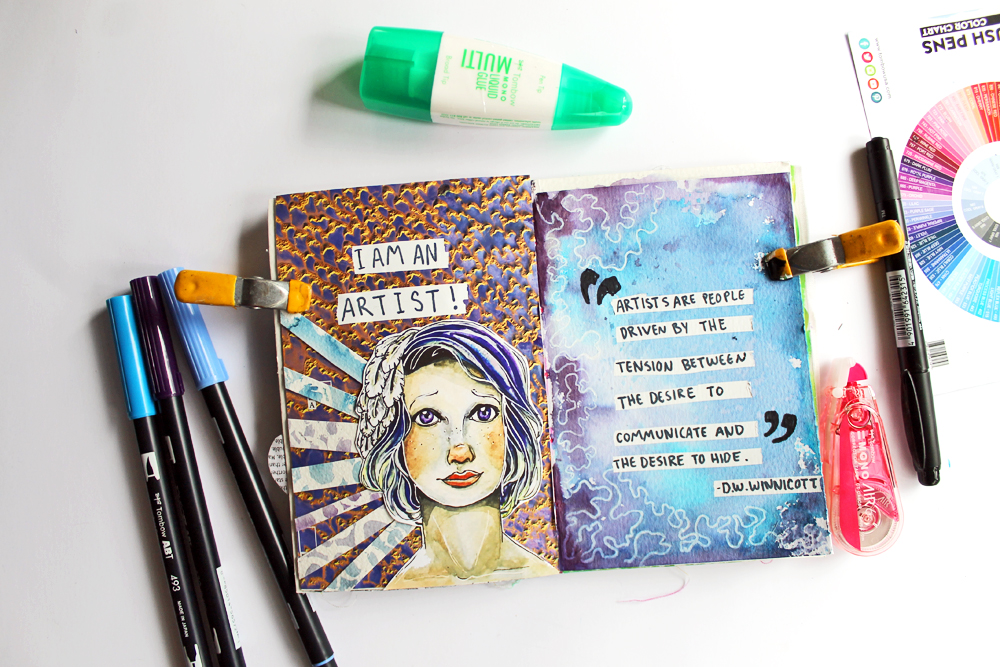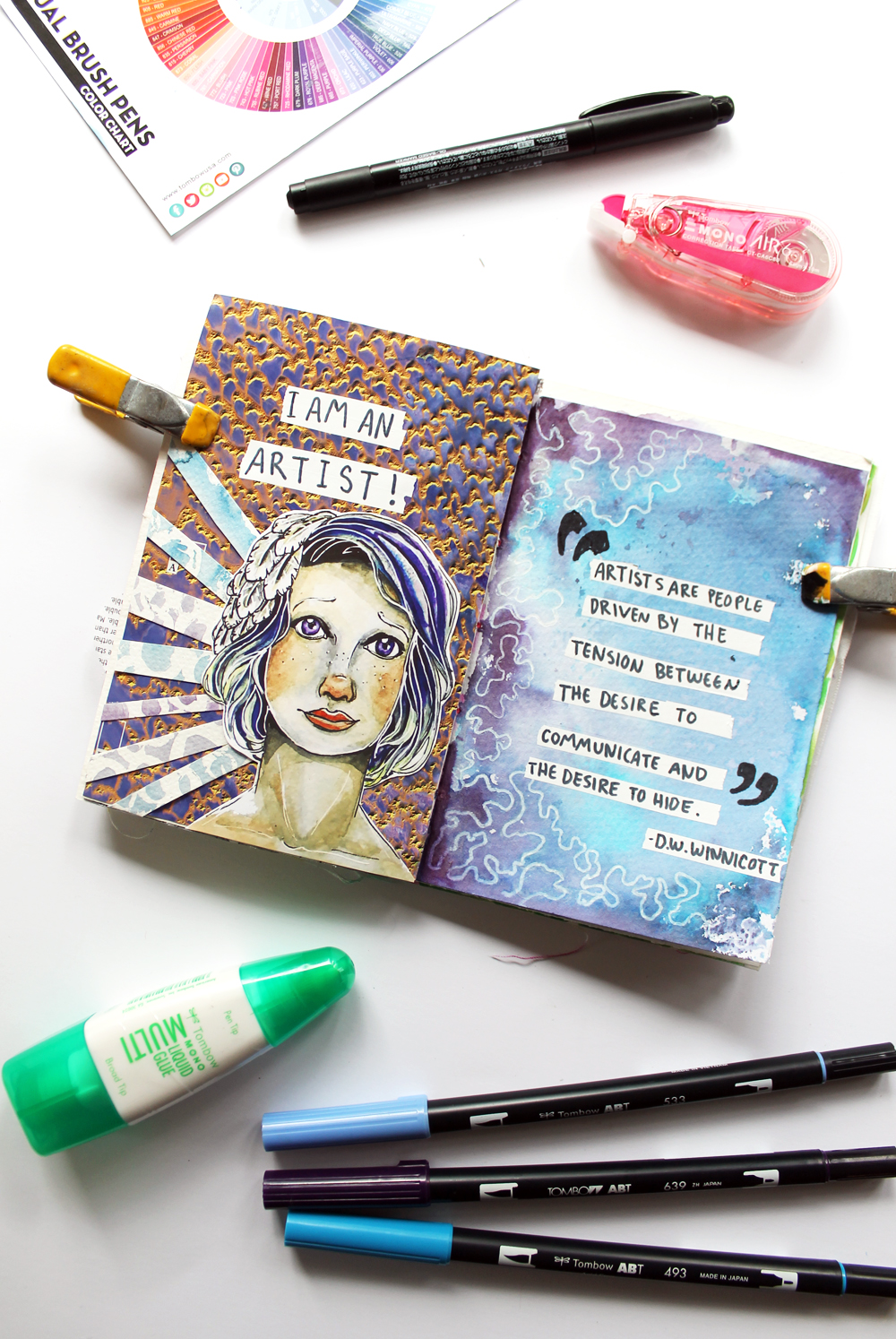 Hey Y'all, Katie here today with a fun art journal tutorial! I am showing you how to use the new MONO Air Correction Tape in your art journal! I find it such an easy way to add white labels to journal on, write quotes or you could even just use it to make patterns with! Also, Who knew correction tape could be so fun- the possibilities are endless.
Supplies:
Step 1:
First of all, I created a background for my art journal using the splash technique with Dual Brush Pens and the Blending Palette. I love how this technique makes a background in just a few seconds!
To do this technique, apply color to the Blending Palette with the Dual Brush Pens, and mist it with water. Flip the palette face down onto your page and smoosh it around a little bit to transfer the ink.
Jennie has a fabulous tutorial for making a background with this technique here.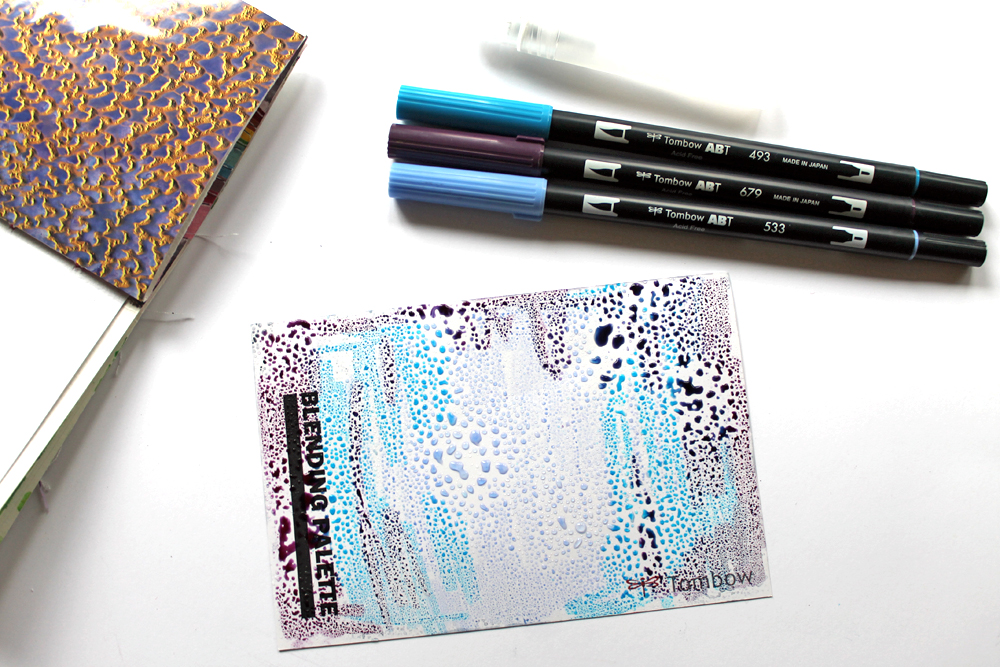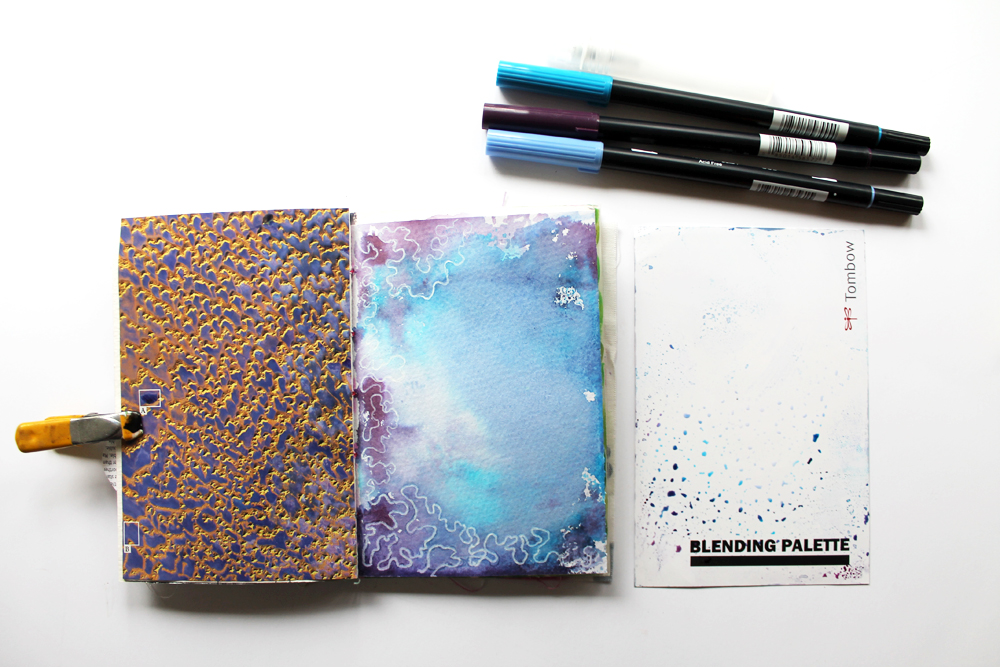 Step 2:
Once the ink is dry (which won't take too long!), use the MONO Air Correction Tape to apply labels directly to the page. You apply the tape the same way as you would to use it as actual correction tape, only you're going over your background instead of a writing mistake.
Also, It's perfect for adding journaling over top of a busy background! The tape is a 1/4″ wide, you can use it to create thin journaling labels, or line up multiple strips to make them wider.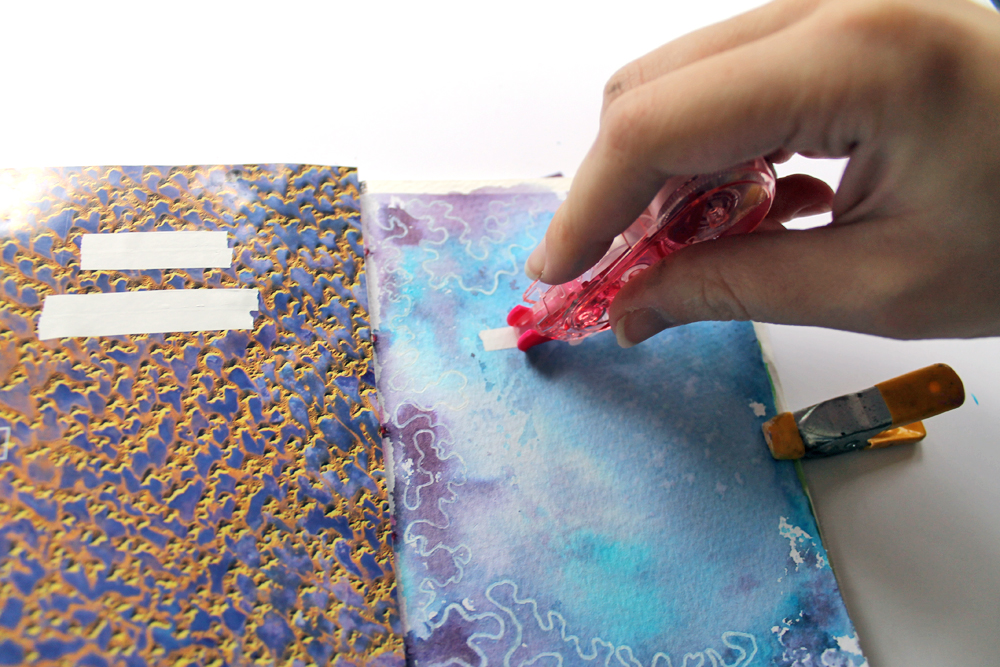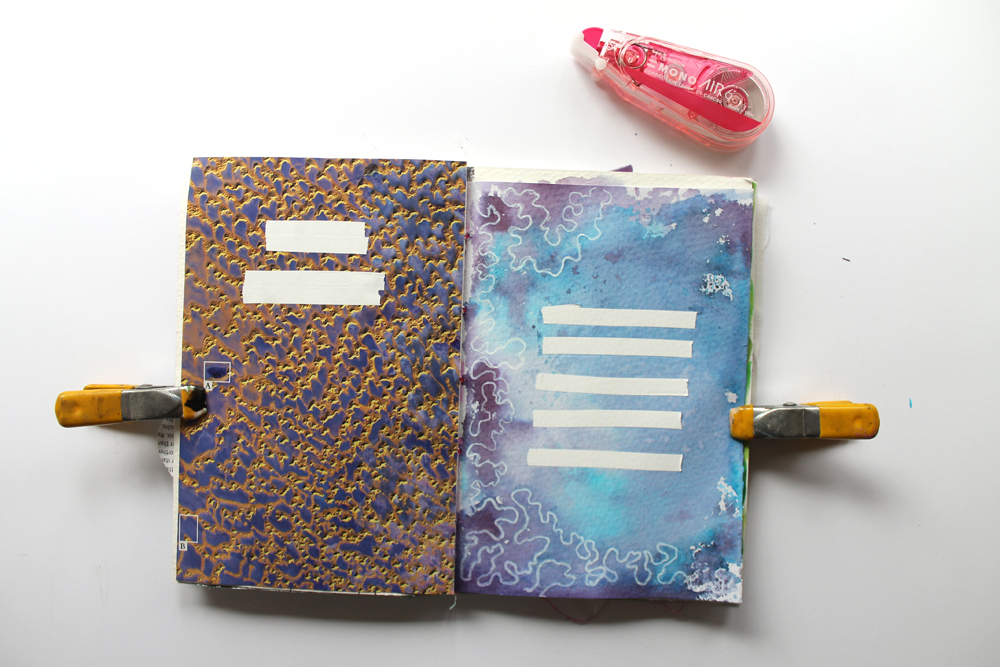 Step 3:
Most noteworthy is the fact that the MONO Air Correction Tape has no drying time, so you can add your journaling and any other art journal embellishments you like immediately after applying it!
I wrote on a quote using the MONO Twin Permanent Marker, and finally I used some Tombow MONO Multi XL Liquid Glue to adhere in an illustration I cut out from my sketchbook and some paper strips on to the opposite page.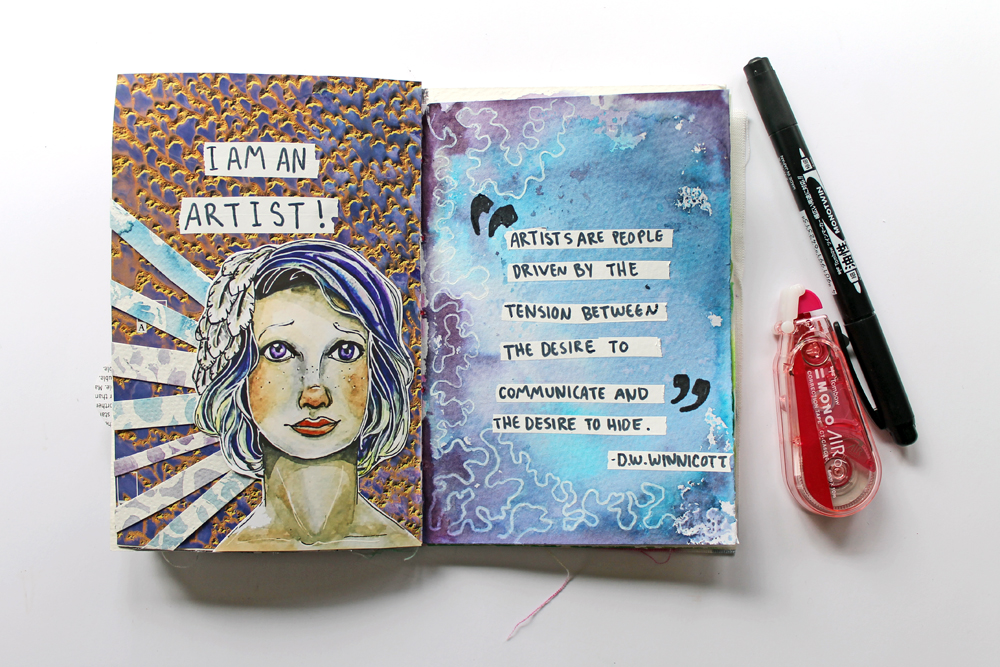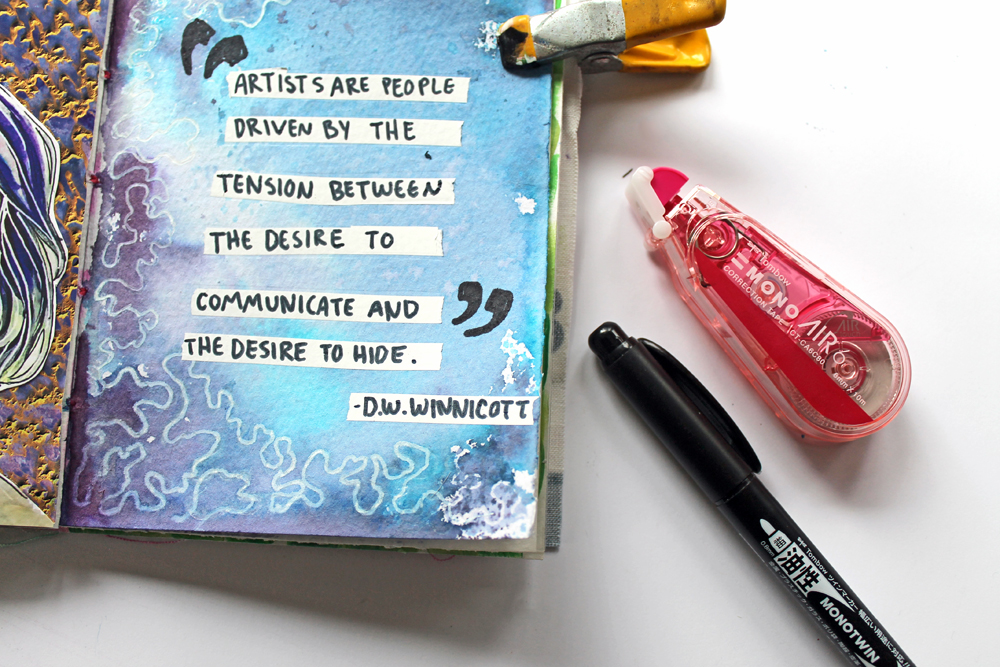 Do you think you will try using the correction tape this way? This is probably one of my favorite ways to add journaling on my busier art journal pages!
Also, If you want another fun mixed media project, be sure to check out Smitha's recent post on Making a Mixed Media Book.
Thanks for stopping by!