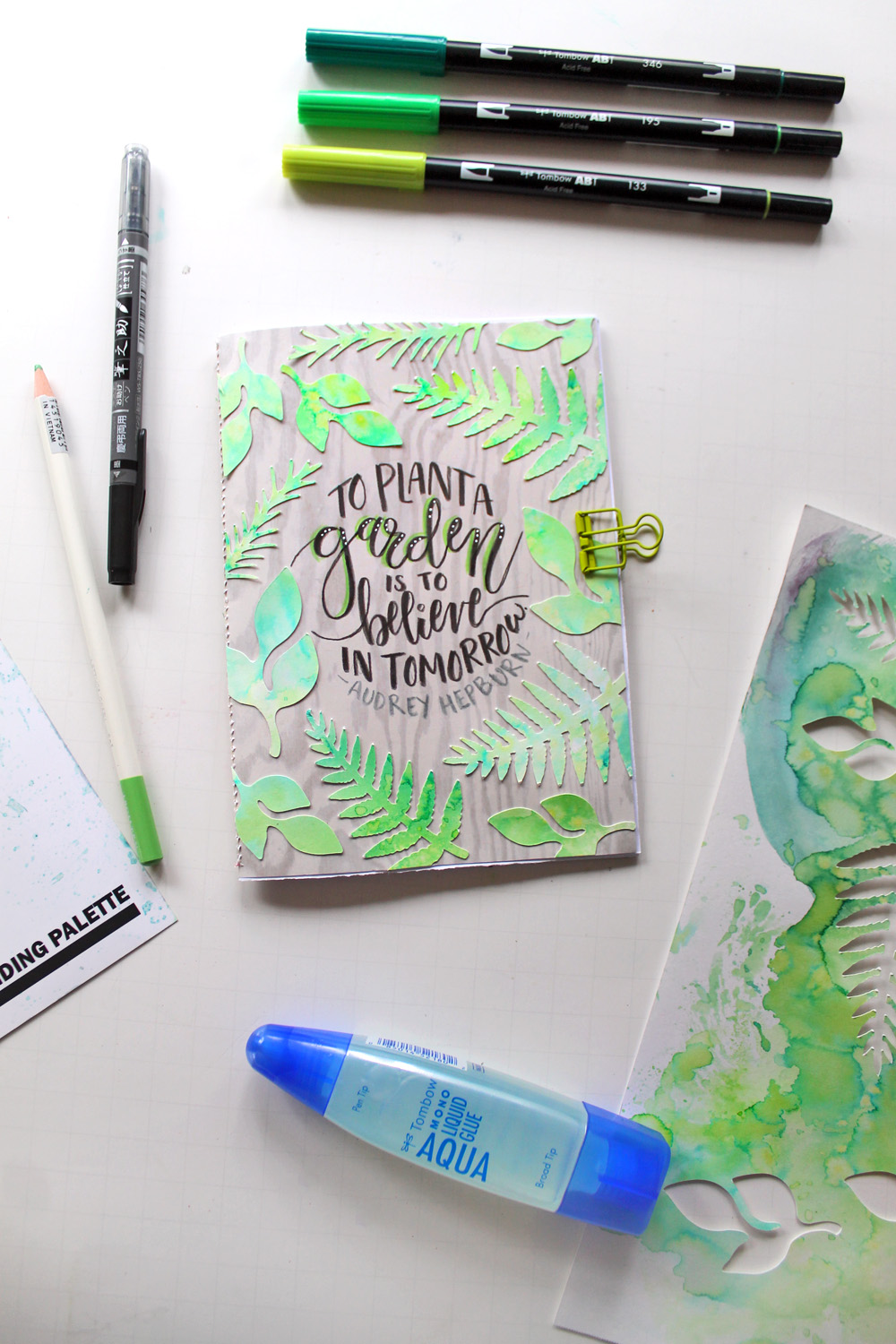 Hey guys, Katie here! Pantone's color of the year is Greenery, which I absolutely love! Today it inspired me to make a garden journal using Tombow's Dual Brush Pens and I'm going to show you how!
Supplies:
90 lb Mixed Media Paper
Die Cut Machine
Paint Brush
Paper
Sewing Machine
Salt
Step one:
I wanted to make some green watercolor ferns to add to my journal cover, so I grabbed Dual Brush Pens in a few nice shades of green:
Apply them to the Blending Palette and mist it so that the ink beads up.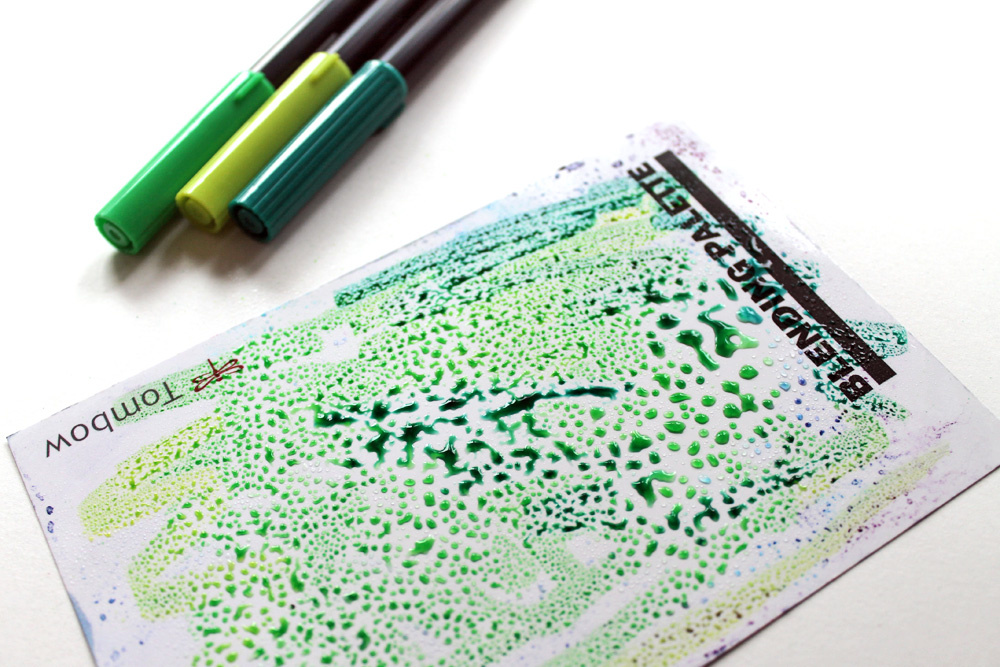 Step two:
Place the Blending Palette down onto the mixed media paper, and swirl it around a little to transfer the ink to the paper. Add a pinch of salt while the ink is still wet. The salt reacts to the ink in the same way it would watercolors, which causes a really neat effect!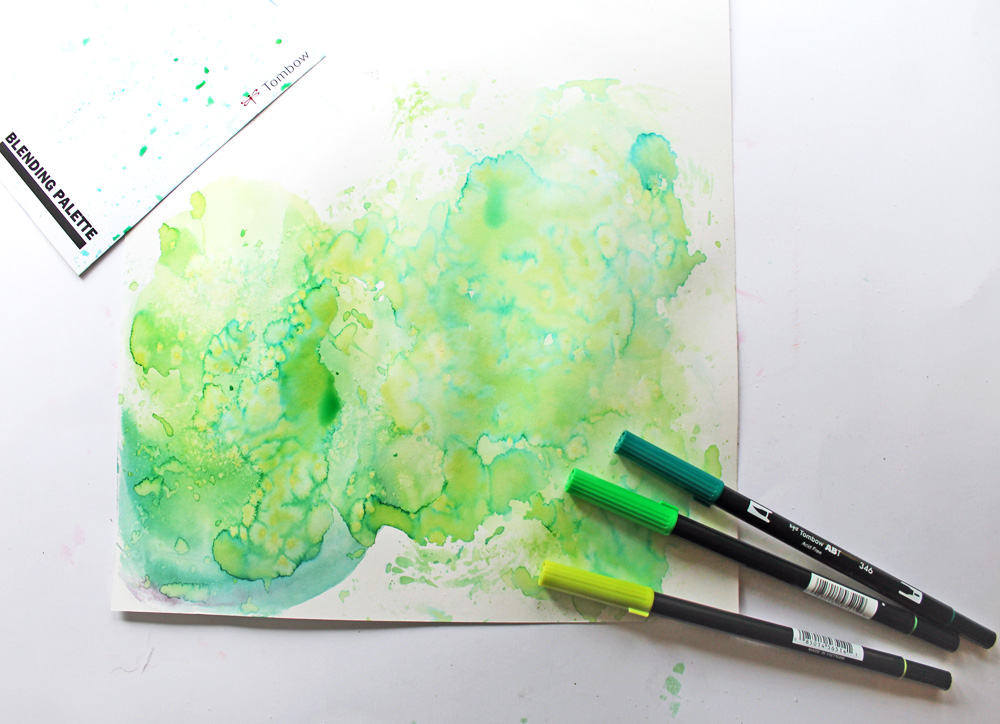 Step three:
Once the ink was completely dry, I cut the paper out into ferns and vine shapes. I did this on my Brother Scan N Cut die cut machine, which made it super fast.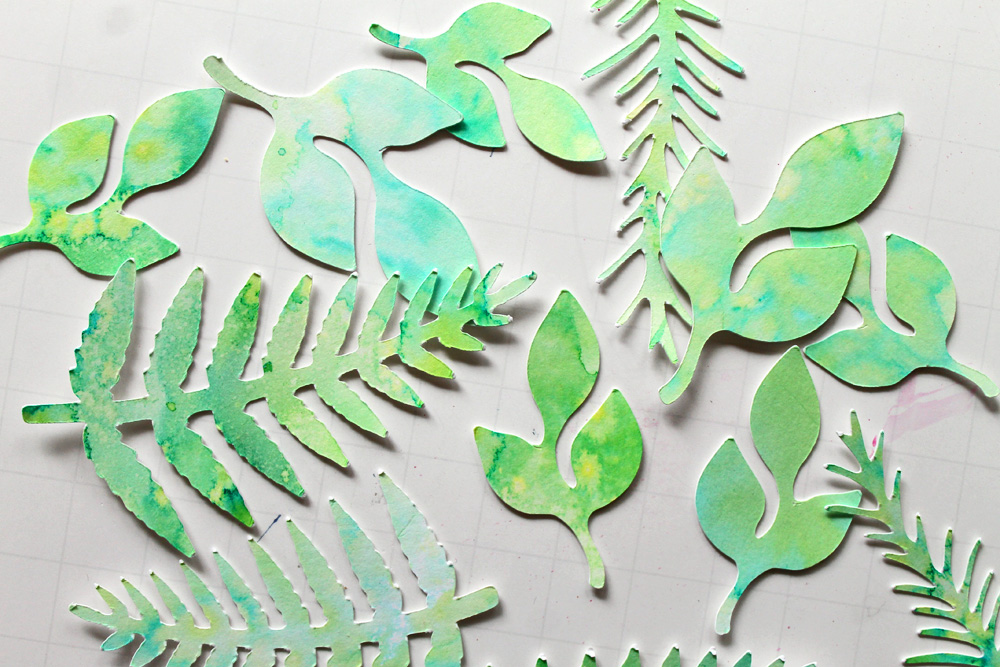 Step four:
I made a simple journal by stitching through paper with my sewing machine. You can use a premade journal, or learn how to bind a journal with a sewing machine with this tutorial.
Next I sketched out a circle onto the cover of the journal with the H grade MONO Drawing Pencils and lettered on my quote using the Twin Tip Fudenosuke.
You can see some more ideas for lettering in a circle in this post.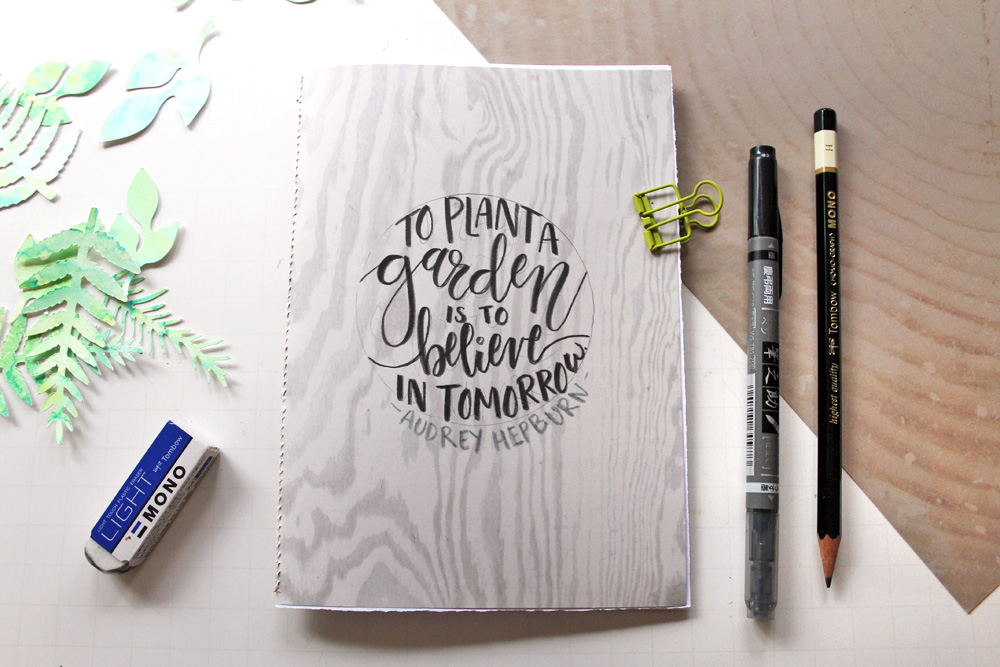 Step four:
Next use the MONO Aqua Liquid Glue to adhere the leaf die cuts onto the cover of the journal. The pen tip came is perfect for applying glue to thin paper cuts like this. But if you have an extremely small paper die cut, you could also use the Tombow MONO Glue Pen to apply an even finer line of glue.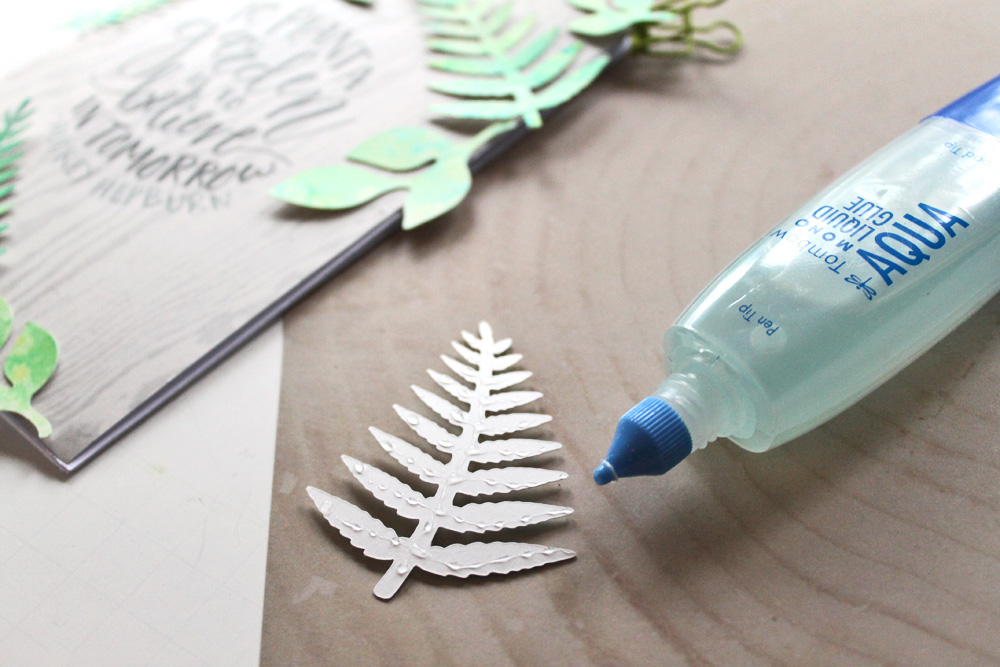 Step five:
Once you've adhered on all of the die cuts, trim off any that are overhanging the cover of the garden journal.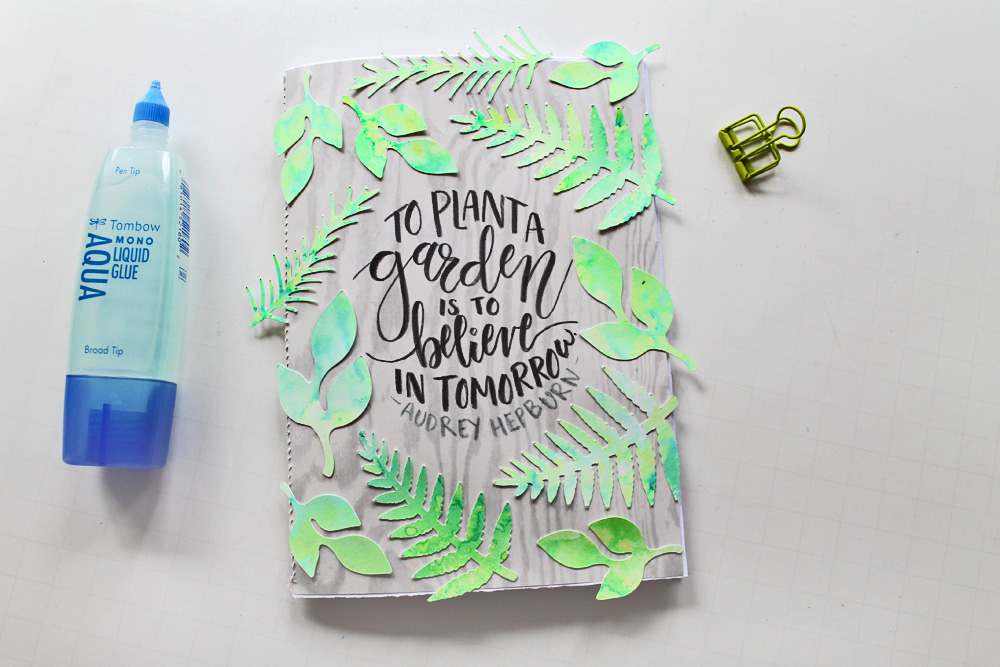 I wanted to add a little bit more of an embellishment to emphasize the word "garden" (since it is a garden journal!), so I gave it a shadow using the Lettuce Green Irojiten Colored Pencil and highlight dots with a white gel pen.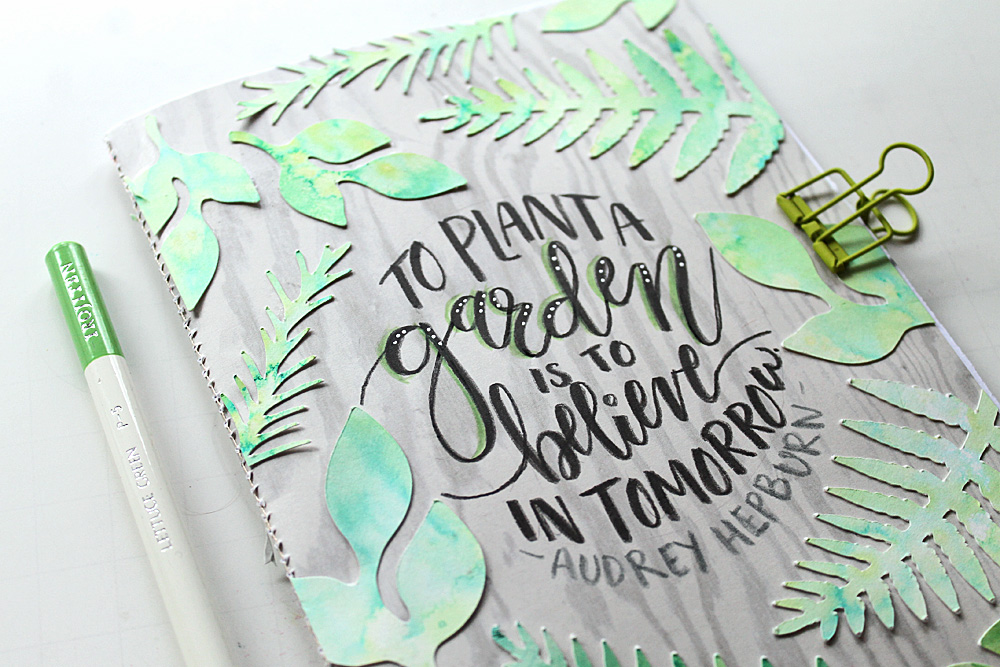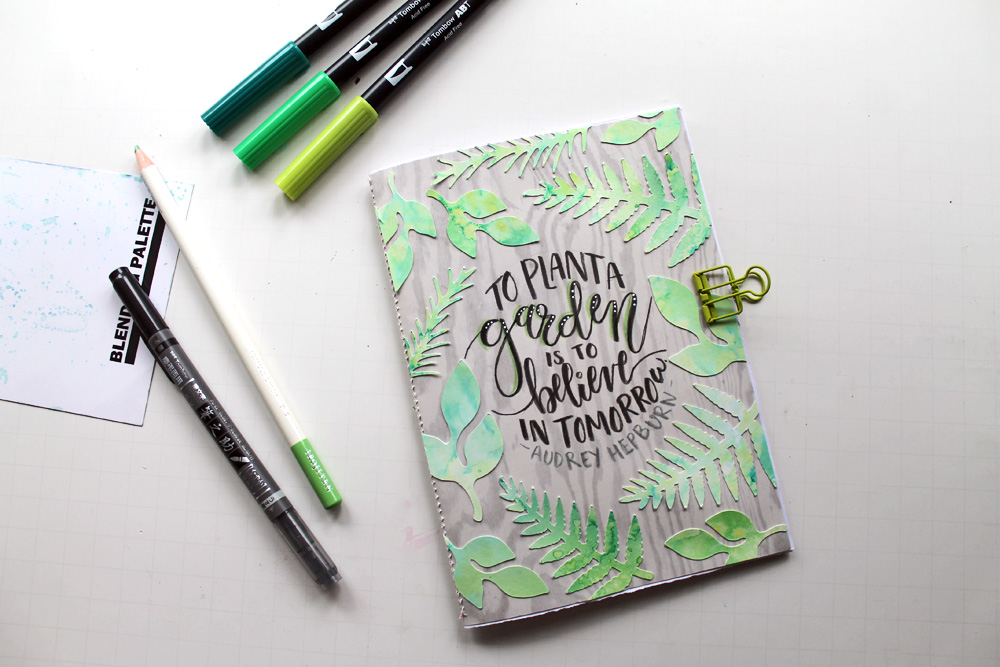 And that's it! I kind of want to color everything green now. Tombow's marker equivalent for the Dual Brush Pen is #195- Light Green, and P-05-Lettuce Green for the Irojiten. We would love to see your greenery projects, so be sure to tag @tombowusa on Instagram!