Hi Everyone! I'm Jennie! This week we are helping out teachers with either gifts or classroom ideas. My idea is an easy paper project for kids. I was inspired by Rachel Ignotofsky's Book: Women In Science. My daughter and I love this book. It has really good biographies and the artwork is so cool! When I first saw it, I thought that the portraits looked like paper cut outs. That was my inspiration for making this project. You can use this activity to combine science, art and reading. Cutting paper also works on fine motor skills. You can use textured paper or other media to stimulate kids that respond to tactile stimulation.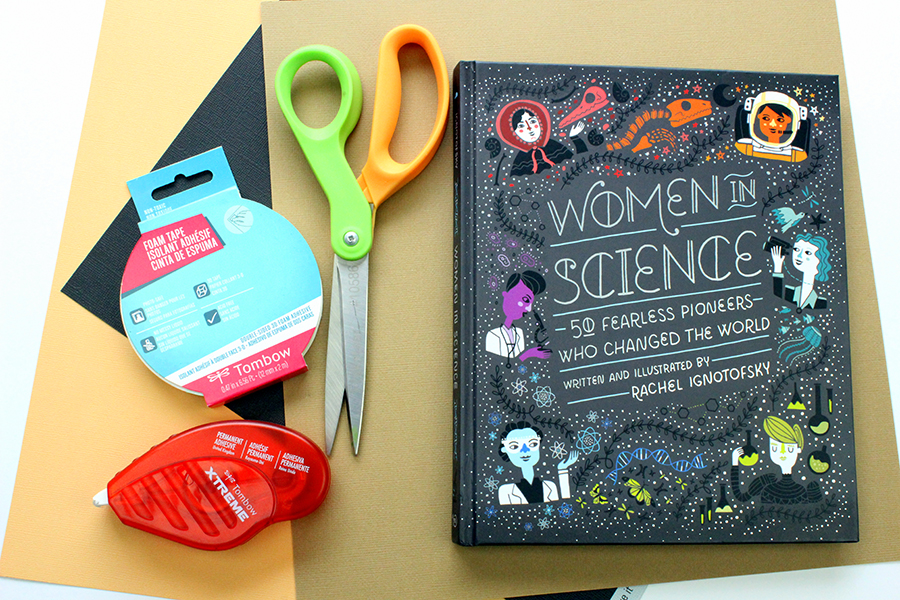 Step 1:
Sketch a face with basic parts. You can also print a photo a outline the main features. Cut out the parts.
Step 2:
Use the Tombow MONO Removable Adhesive to put the pieces on the back of the cardstock. That way you won't notice the lines you make while you trace the shape using the Tombow MONO Drawing Pencil.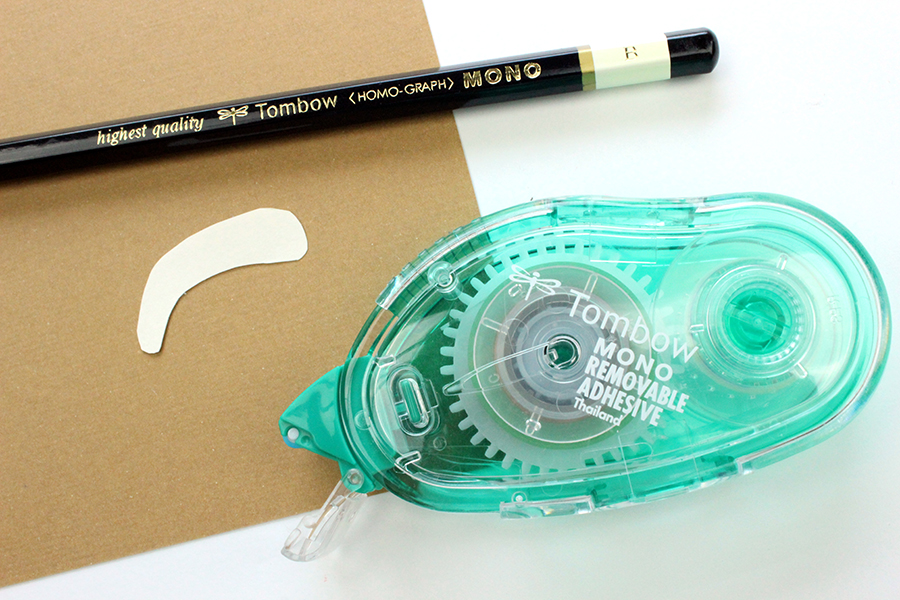 Step 3:
Create the background for the portrait. I wanted to mimic the atom symbol. I used a Spirograph and the Tombow MONO Twin Permanent Marker.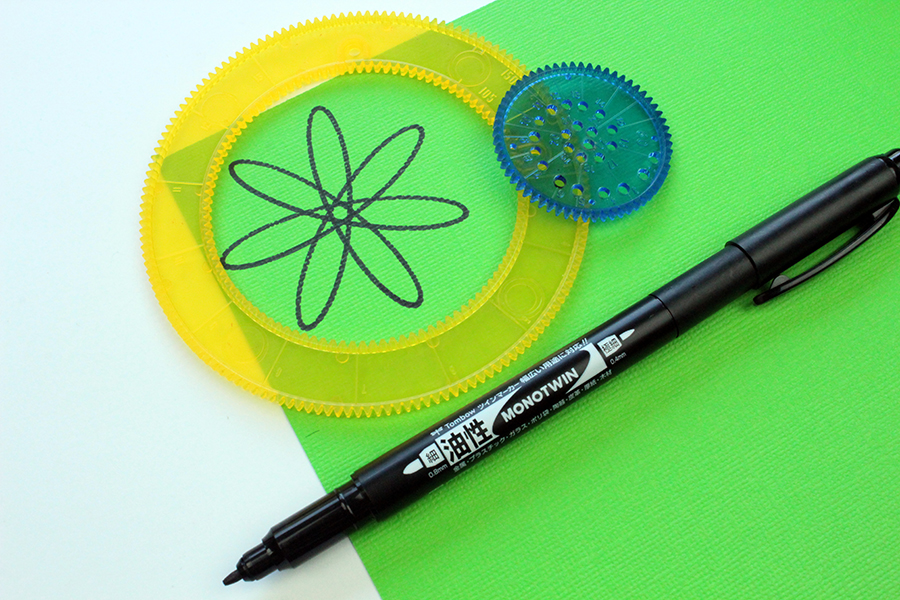 Step 4:
Using the Tombow Xtreme Permanent Adhesive glue the cardstock to chipboard. If this is going to be handled a lot this is the adhesive for the job. The Tombow Xtreme Adhesive is 5 times stronger. Is also better for textured paper.

Step 5:
Assemble the face. There are going to be a few levels to the face.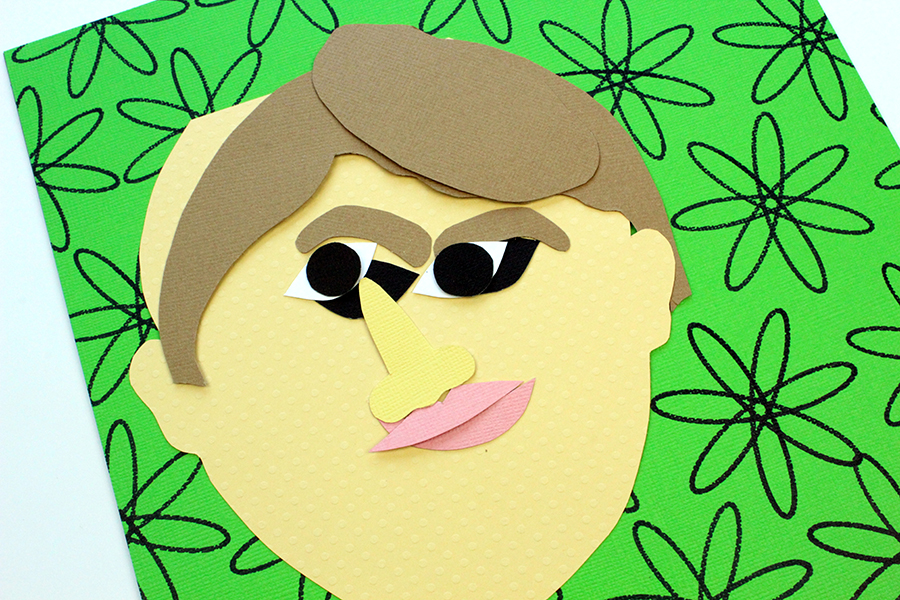 Use the Tombow Foam Tape to glue the face to the board. This adds some nice dimension to your project.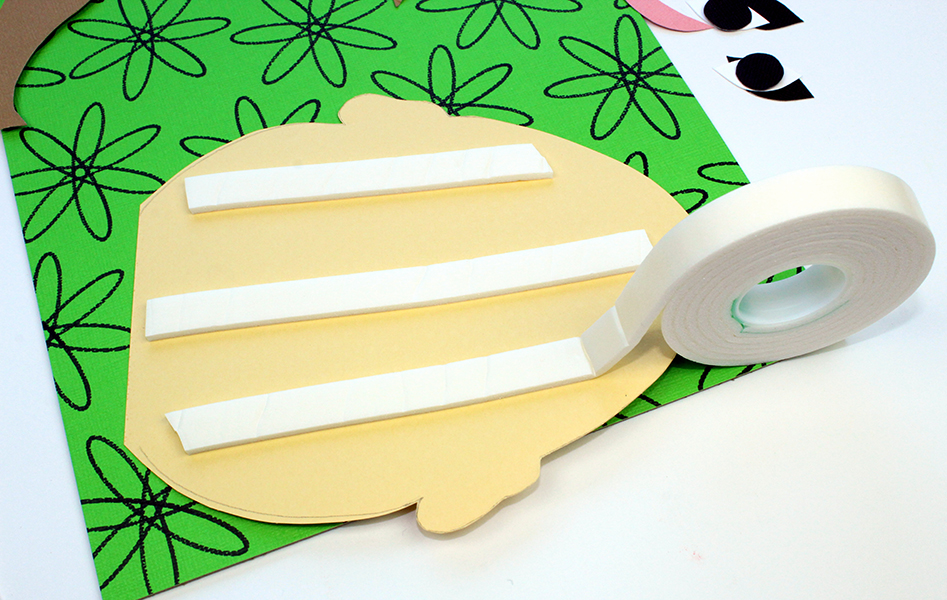 I used the Tombow Fudenosuke Hard Tip Calligraphy Pen to write her name on the banner. I used 2 circle punches to make the radioactive symbols. Punch the smaller circle first. Line the bigger circle punch with the smaller circle one at the center. Cut 3 pieces from the bigger circle and there you have your symbol.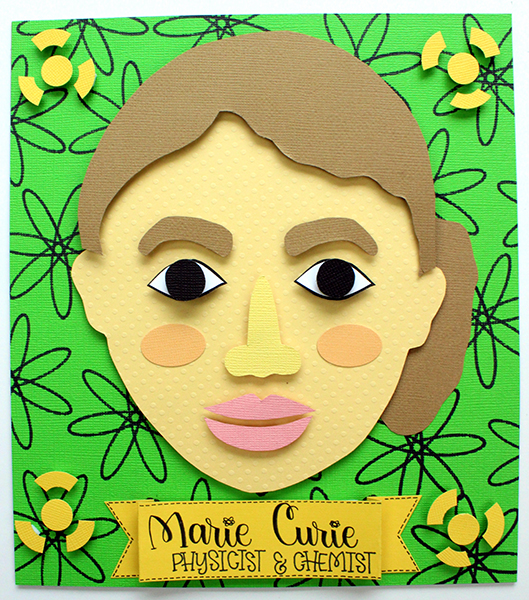 For smaller cuts I used Tombow Foam Tabs. It's really interesting to see the many levels are on her face. If you move her to the side, it's like she looking to the other side. You can also catch a glimpse of how I used the atom symbol to dot the i's.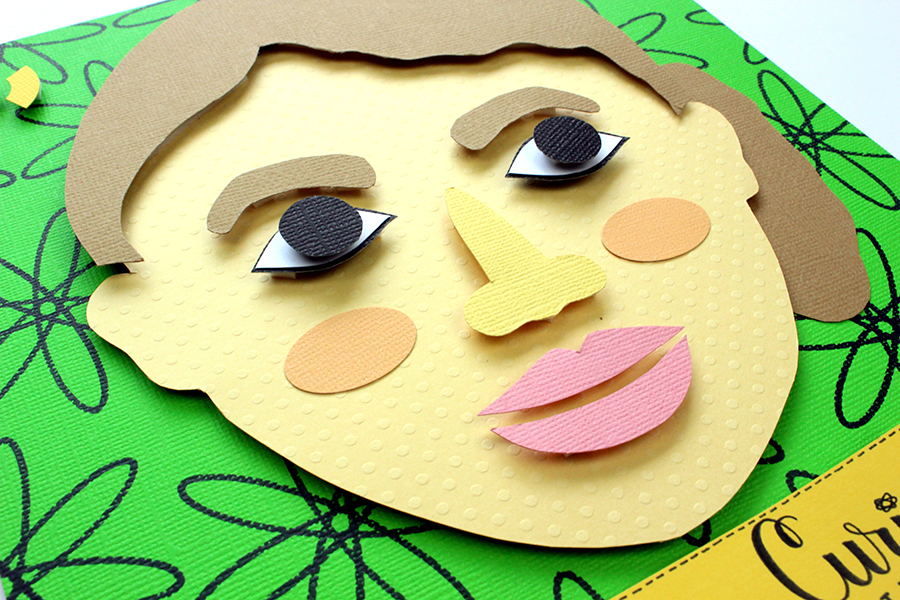 This is a great paper project for kids who are artsy but also love science and even history!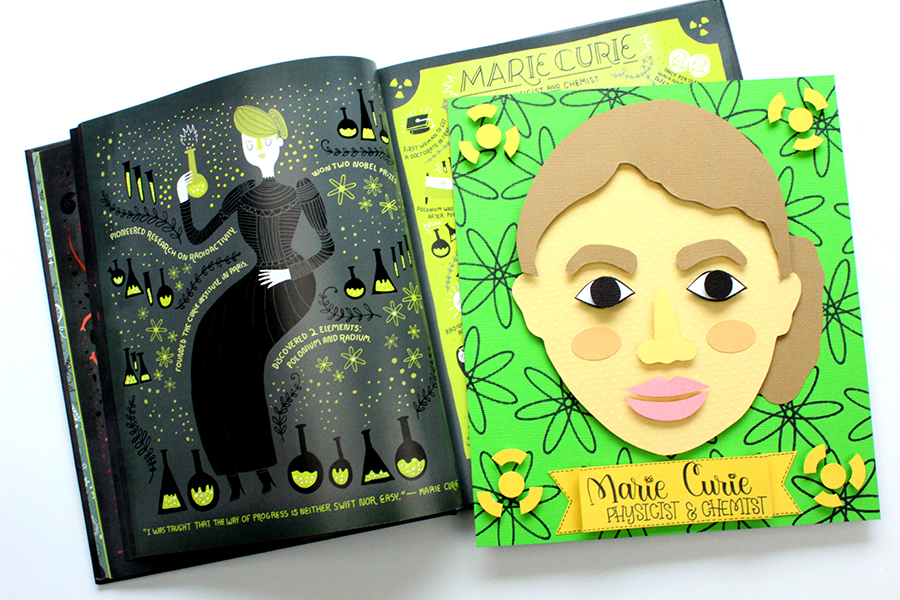 I hope you enjoy my idea of a paper project for kids! If you try it make sure you tag us on Instagram @tombowusa and me @jenniegarcian.