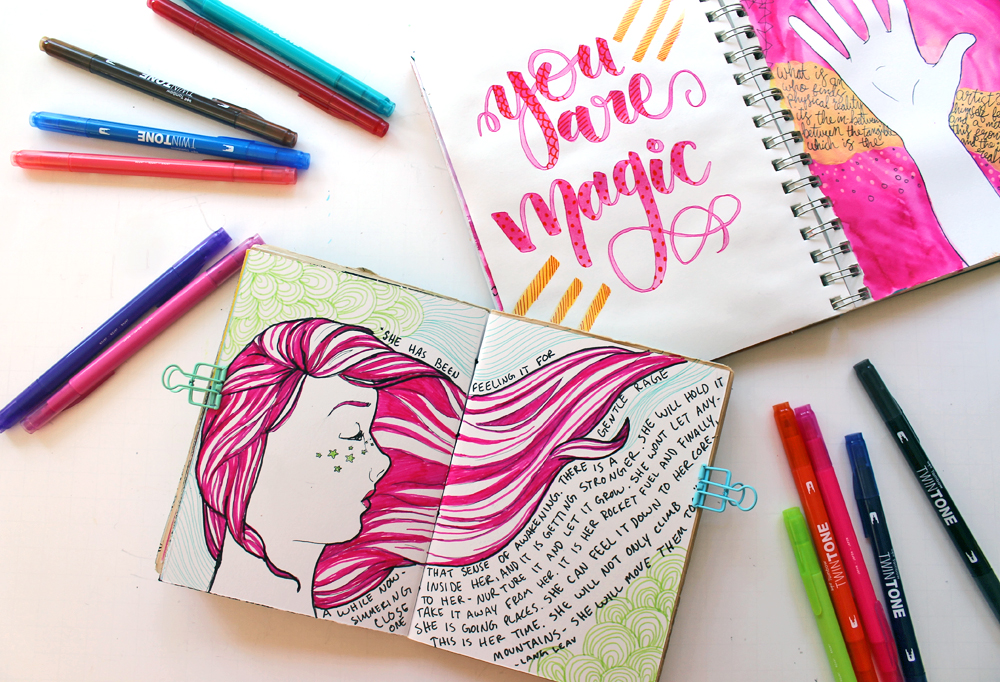 Hey everyone, Katie here! I'm so excited to be using the brand new Tombow TwinTone Dual Tip Markers in today's post! These markers are perfect for art journalers like me! The TwinTone Dual Tip Markers come in two different sets, Bright and Pastel. Both are super pretty but I love the vibrant colors of the Bright pack, which is what I'm using today to show a few different ways you can use these markers in your art journal.
Sketching and Coloring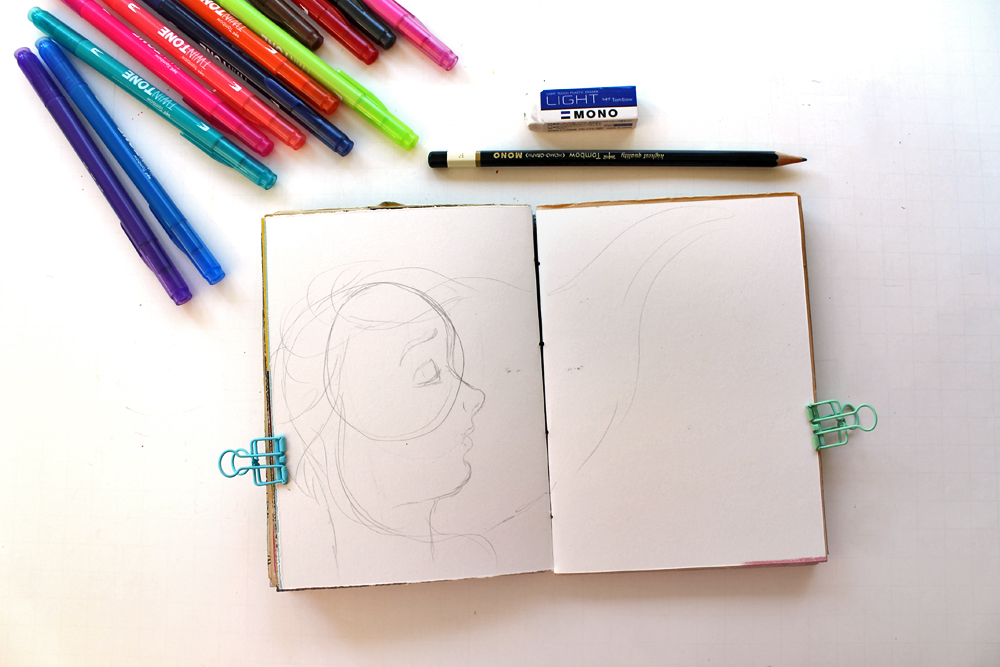 The TwinTone Markers are great for sketching, you could get pretty detailed with the extra fine tip, which is 0.3mm, or have a thicker line with the bullet tip at 0.8mm.
I started by lightly sketching out my girl with a F grade MONO Drawing Pencil, using a MONO Light Eraser to fix up any mistakes. Next I went over my sketch with the extra fine tip black TwinTone. I used the bullet tip of the pink marker (LOVE this bright pink!) to color in the hair.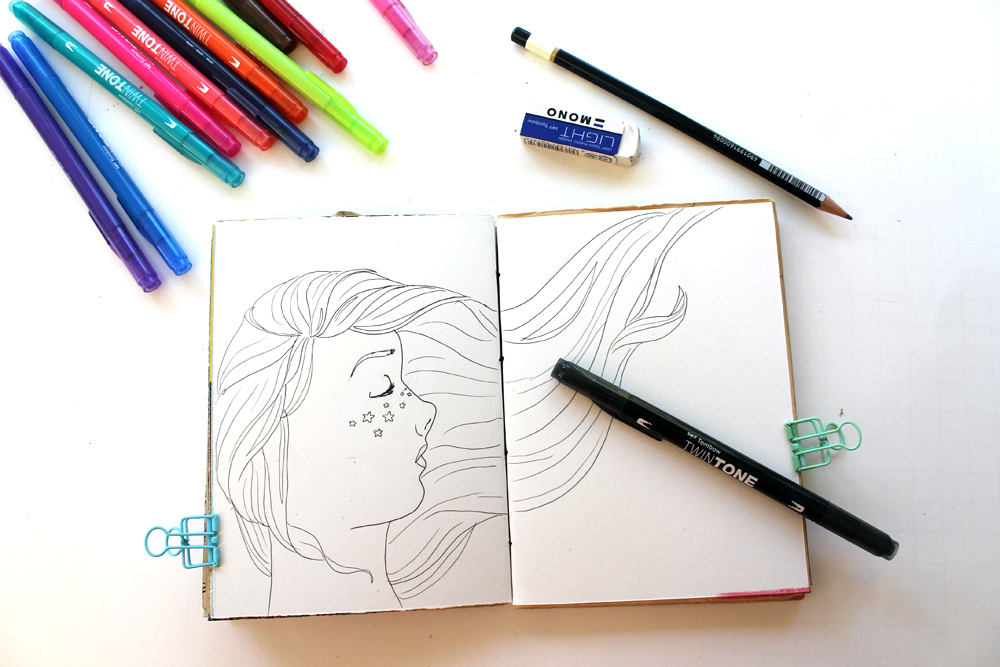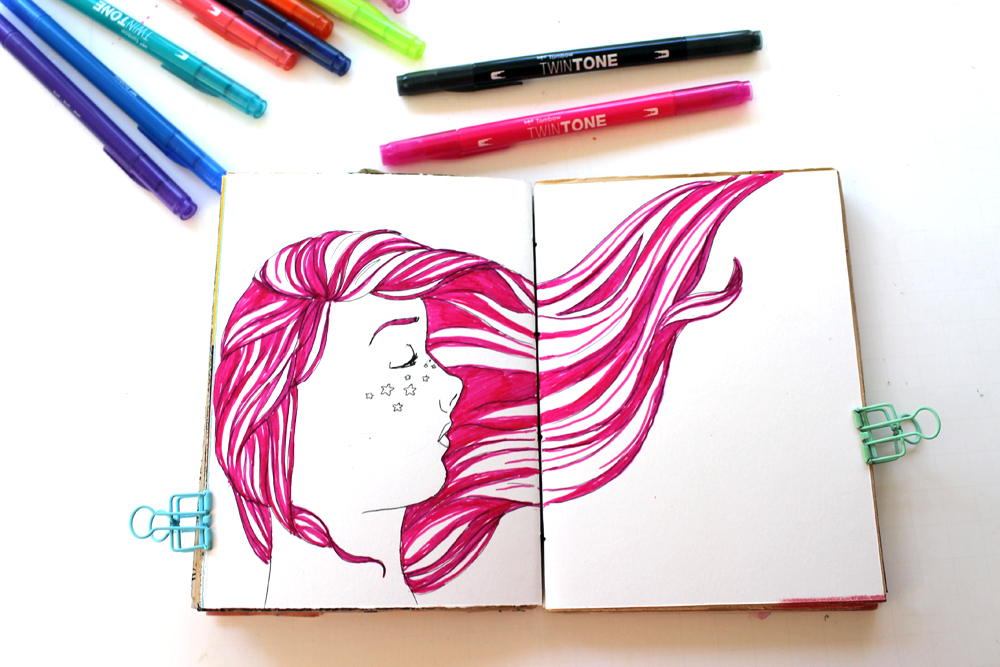 Journaling
The extra fine tips of the TwinTone Markers are so so perfect for journaling, They have a quick drying time so they won't smudge on you if you brush your hand against them.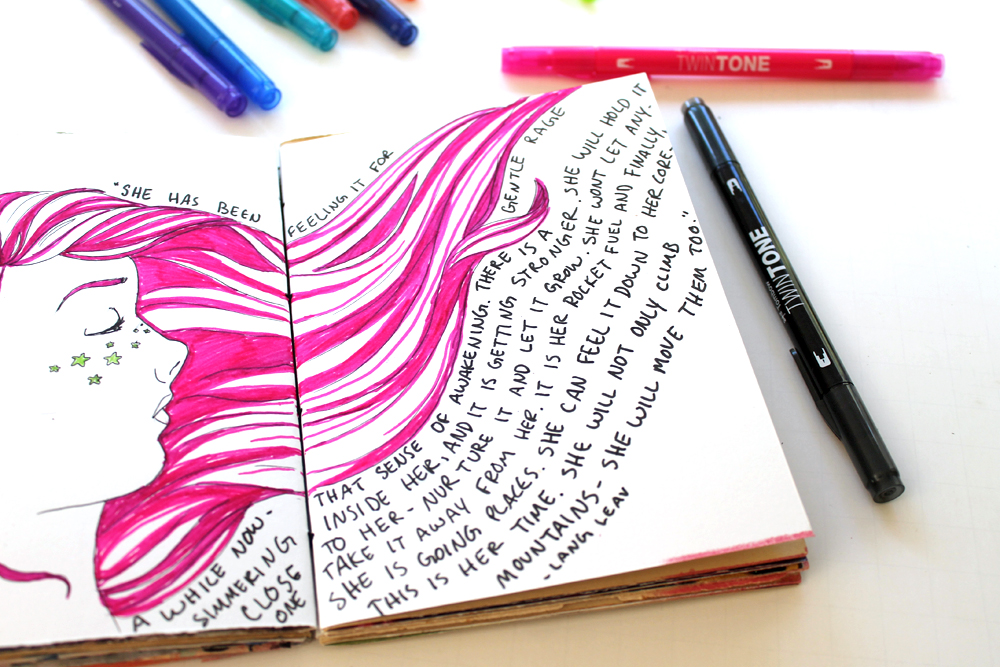 Doodling Patterns
Just like sketching, you can create some super detailed patterns using the extra fine tip on the TwinTone Markers, or a larger pattern with the bullet tip.
I used the extra fine tip to add a few patterns onto my page.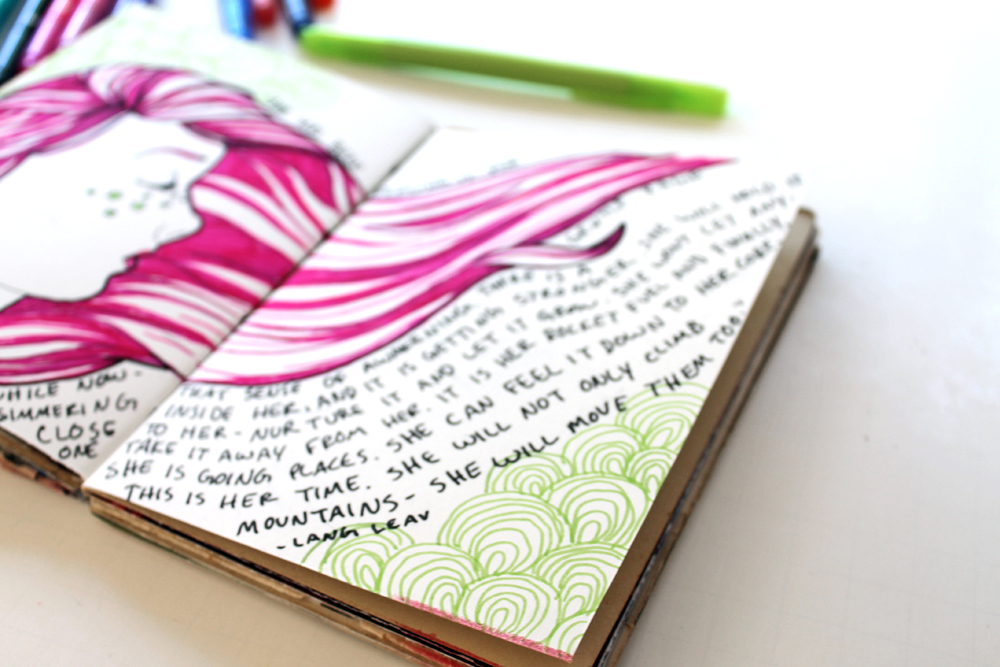 Outlines
One last fun way to use these markers in your journal – outlines! They are perfect for outlining your lettering. After you've written out quotes or journaling with Dual Brush Pens, just outline them with the TwinTone Markers!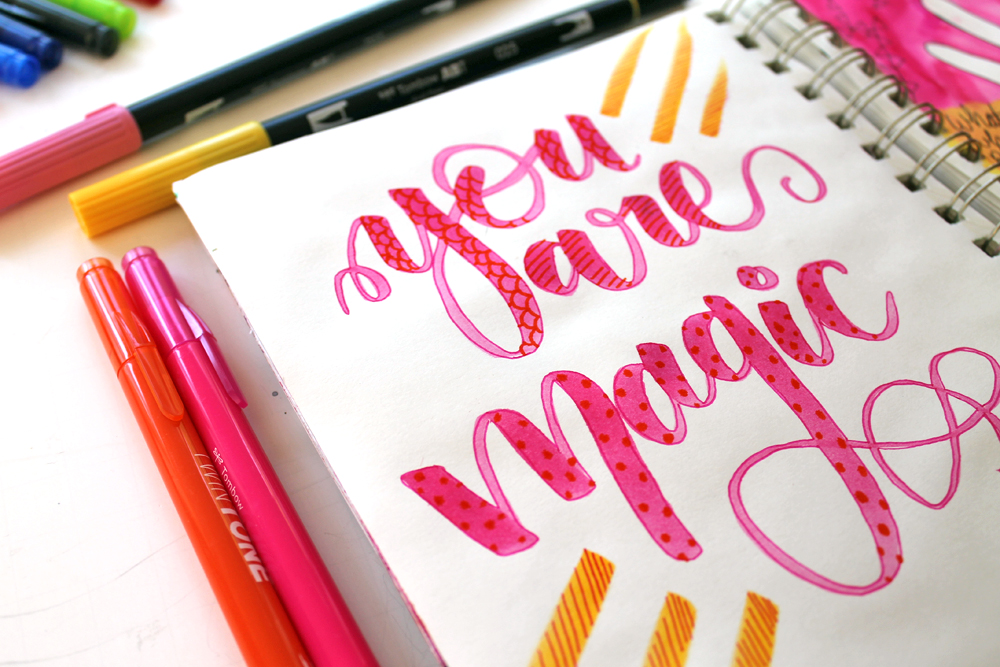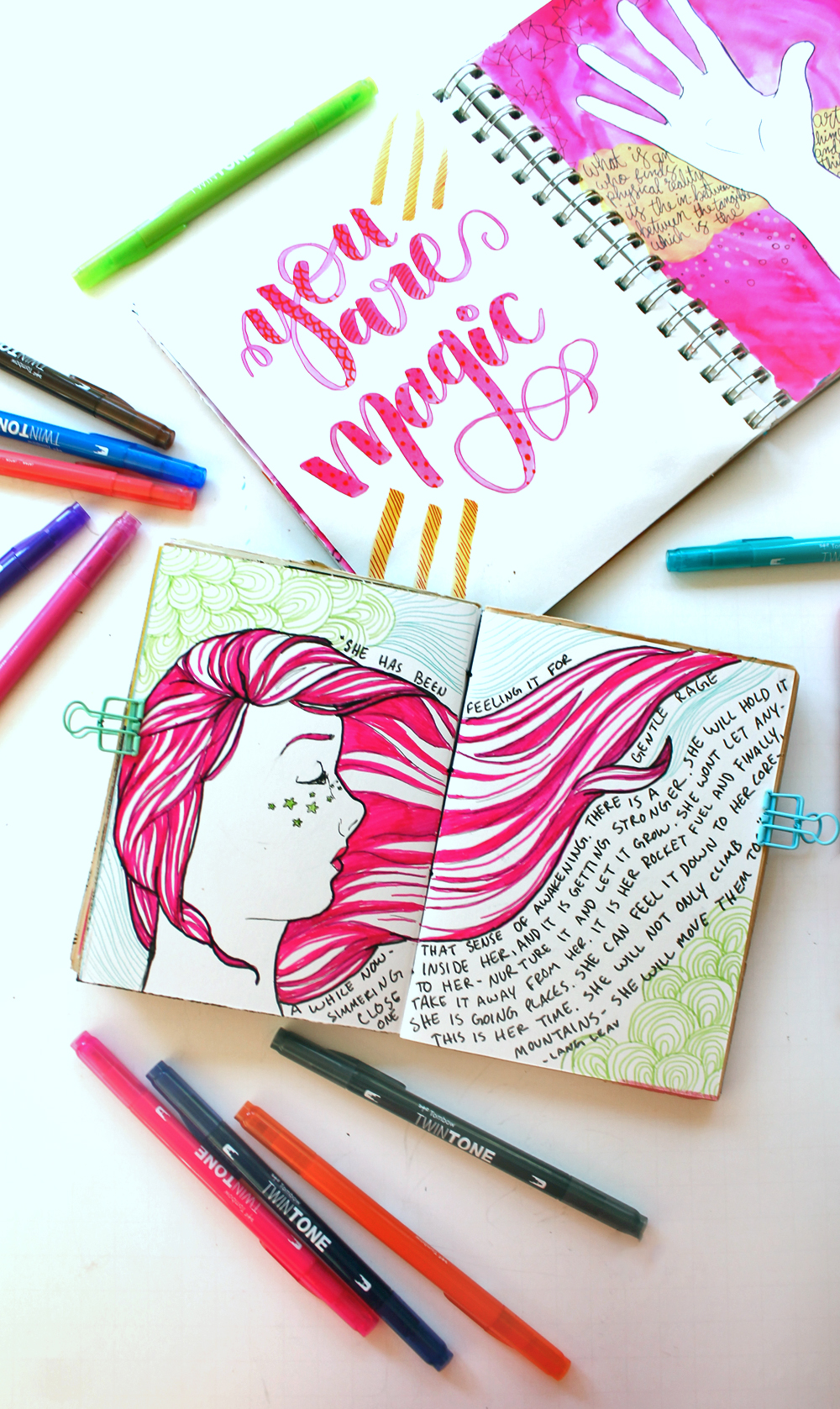 That's it from me today! Thank you so much for stopping by, I hope you enjoyed seeing into my art journals.
If you haven't already be sure to check out the new TwinTone Dual Tip Markers. They are perfect for paper crafts and art journaling!