Hey Everyone! I hope you are keeping up with Tombow's Spooky October! I'm Jennie and today I'm going to show you how to create spooky lettering in 5 easy steps!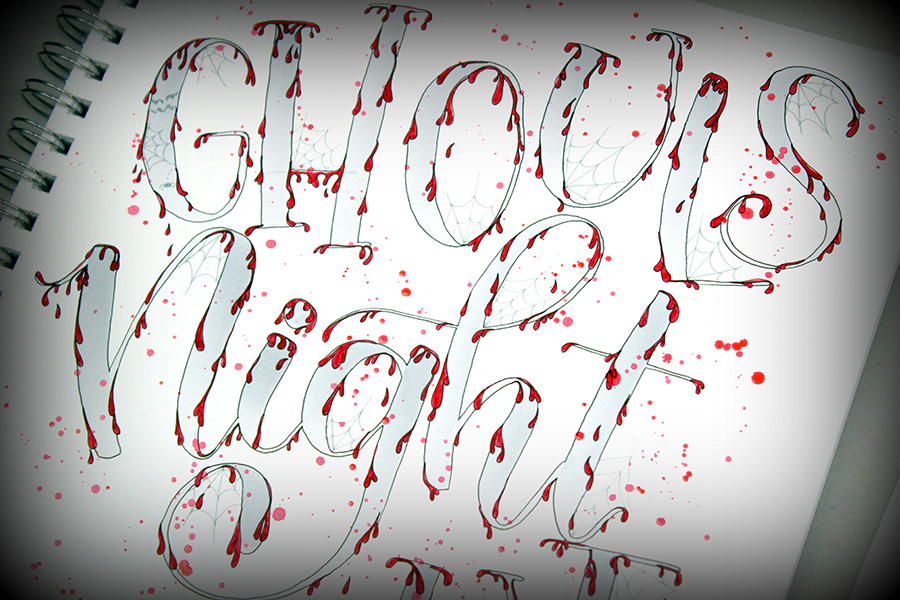 Step #1:
Write your quote using a Tombow Dual Brush Pen. I used the N75- Cool Gray 3 to write Ghouls Night Out! Tombow has an awesome Grayscale Dual Brush Pen Set that only has black & gray shades. You could use a darker gray but not too dark so the red can pop. I used a light gray so it would look ghostly.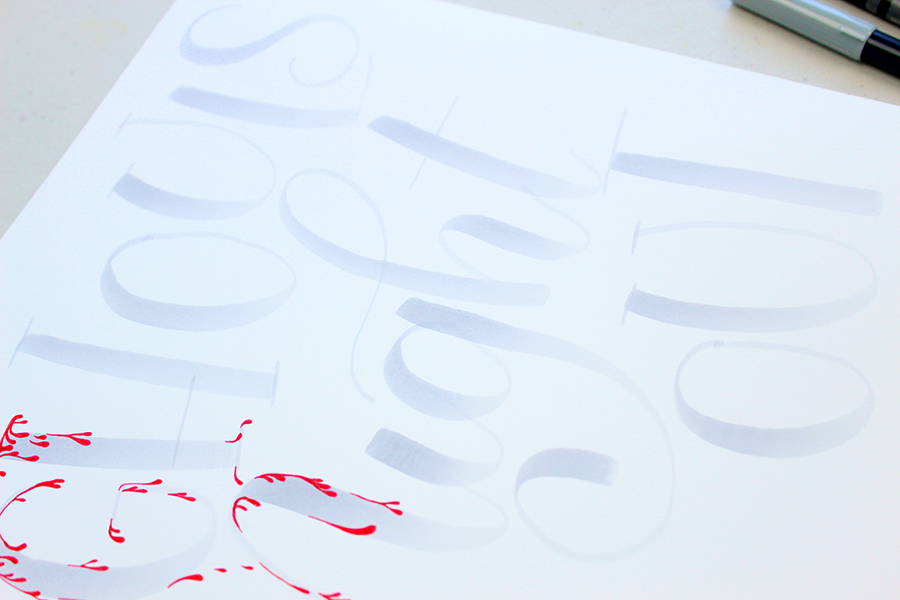 Step #2:
I used a red Tombow TwinTone Dual Tip Marker to draw blood on the letters. These markers are made from the same formula as the Tombow Dual Brush Pens. Another option is to use the fine tip of the Tombow Dual Brush Pen. I drew the blood like it was dripping from the top to the bottom but I also drew random drips to fill empty spaces.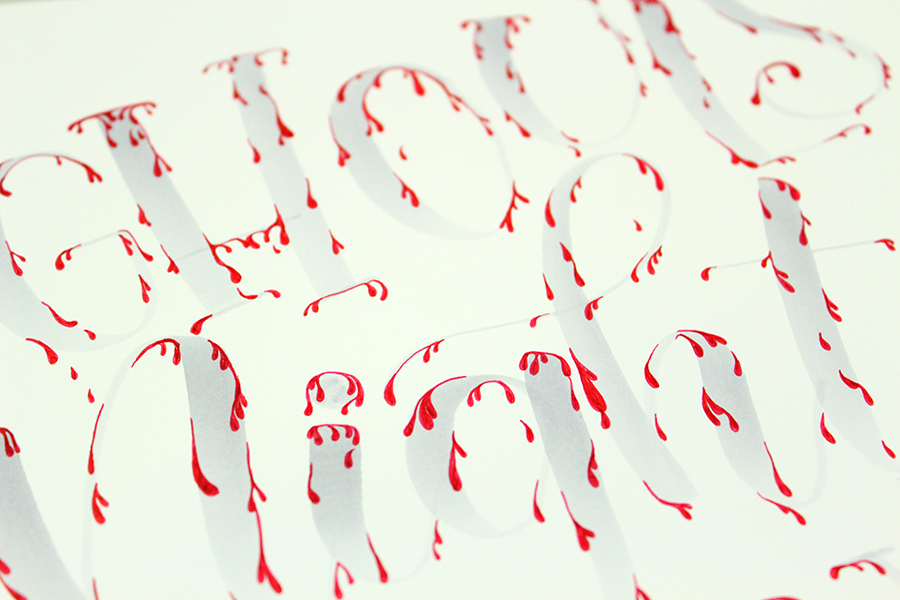 Step #3:
Using the Tombow MONO Drawing Pen 01 draw a line around the letters and the blood.  Most of the time I use 03 or 05 because it's easier to create straighter lines. This time I used 01 because I didn't want perfect lines. I wanted them to look almost like tombstones.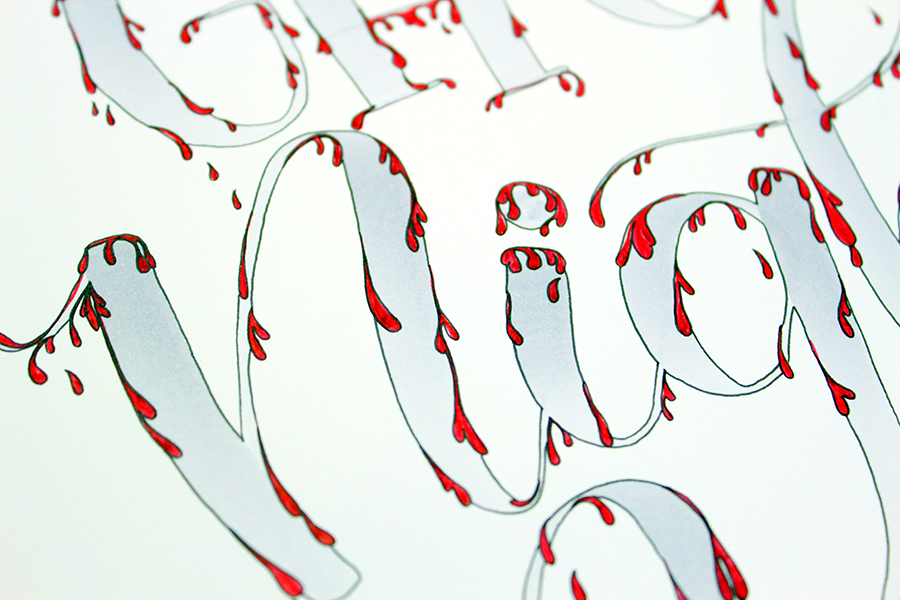 Step #4:
Using the Tombow Fudenosuke Twin Tip Brush Pen I drew cobwebs. You could also use the fine tip of the Tombow Dual Brush Pen or the gray Tombow TwinTone Dual Tip Marker that comes in the Pastel Set.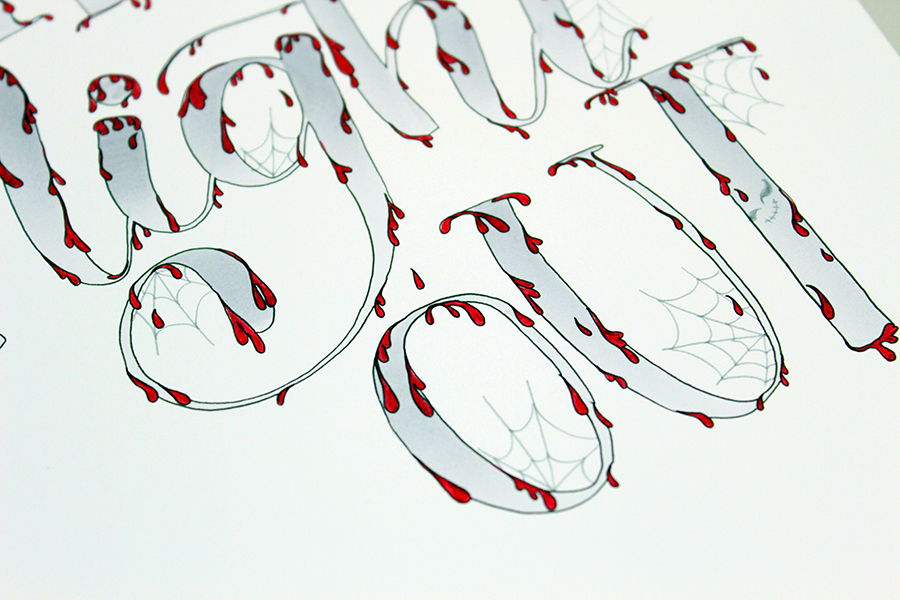 Step #5:
Finally scribble on a Tombow Blending Palette with a red Dual Brush Pen. Spray just a little bit of water with a Tombow Mister. You want a lot of color and just a little bit of water so the drops are really red. Pick up the color with a brush and splatter the color on the page.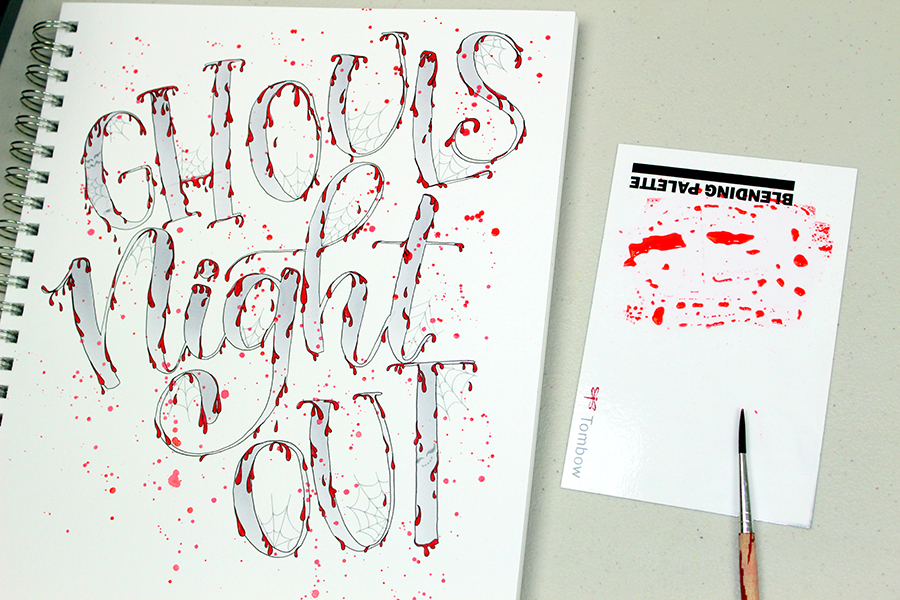 Finally, it's gory enough! You can use these techniques with any quotes. New to lettering? Download these awesome free lettering worksheets from Tombow and start practicing! Share your results with us using the hashtag #tombow!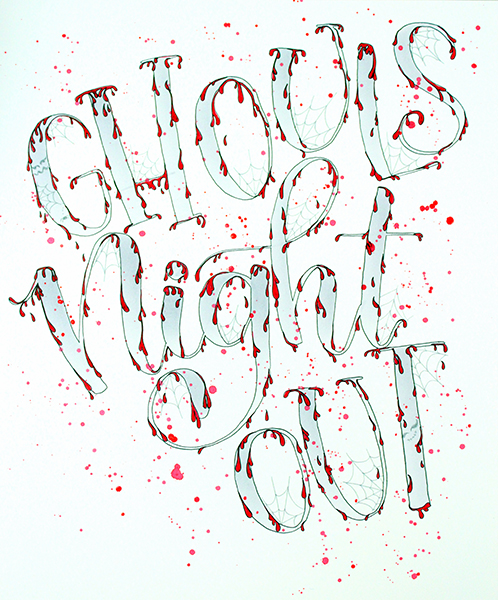 I hope you enjoyed this tutorial! We can't wait to see your spooky creations!