Hello planners! This is fellow planner girl Jennie. Today I'm sharing my 10 favorite products for planner fanatics!
1. Planner:
There are a few things you need to consider when choosing a planner:
Size: it depends on your needs and preferences. If you just have a few appointments maybe a mini planner is a good idea. Mini planners are also a good option for students. Big Planners are good for people that also want to use it as a memory planners. Also for people with many responsibilities like school, business, home and children's activities.
Format: hourly, daily, weekly or monthly. I prefer to use the weekly format because I can write all of my family's appointments.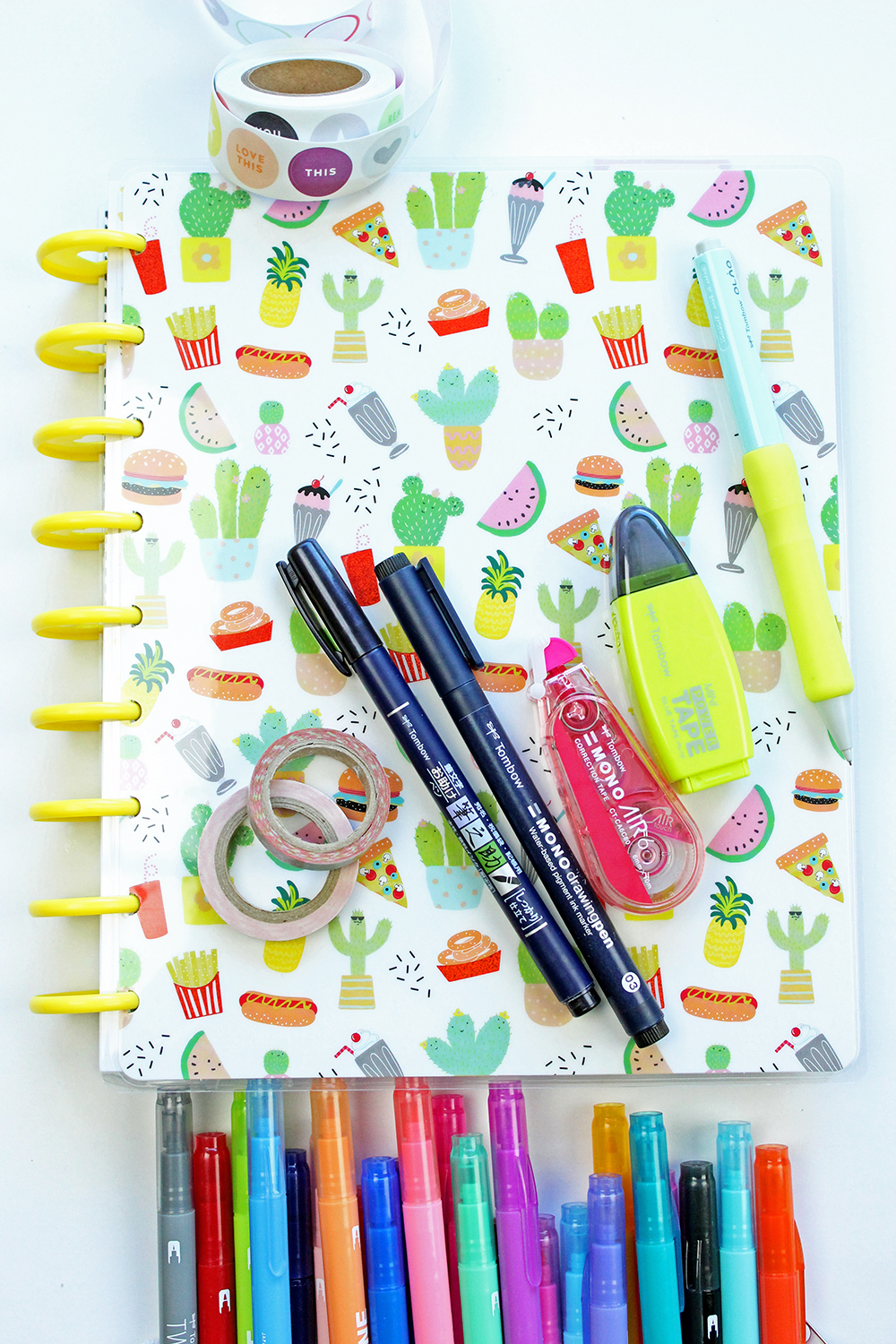 2. Tombow TwinTone Dual Tip Markers:
These Dual Tip Markers have 2 different tips: a very fine one and a broad tip. I love to use these markers to color code everything on my planner. The fine tip is also perfect for doodling.
3. Tombow Fudenosuke Calligraphy Pen
I like adding lettering to my planner. If I have space in my weekly spread I like to add a quote. If you want to practice lettering, the Tombow Fudenosuke is perfect because like the TwinTones they don't bleed through planner pages. The Fudenosukes also come with a super thin ruler that you can put inside your planner.
Every month I create a plan to reach my goals. Then I work on my monthly calendar. From the monthly calendar I move on to the weekly spread.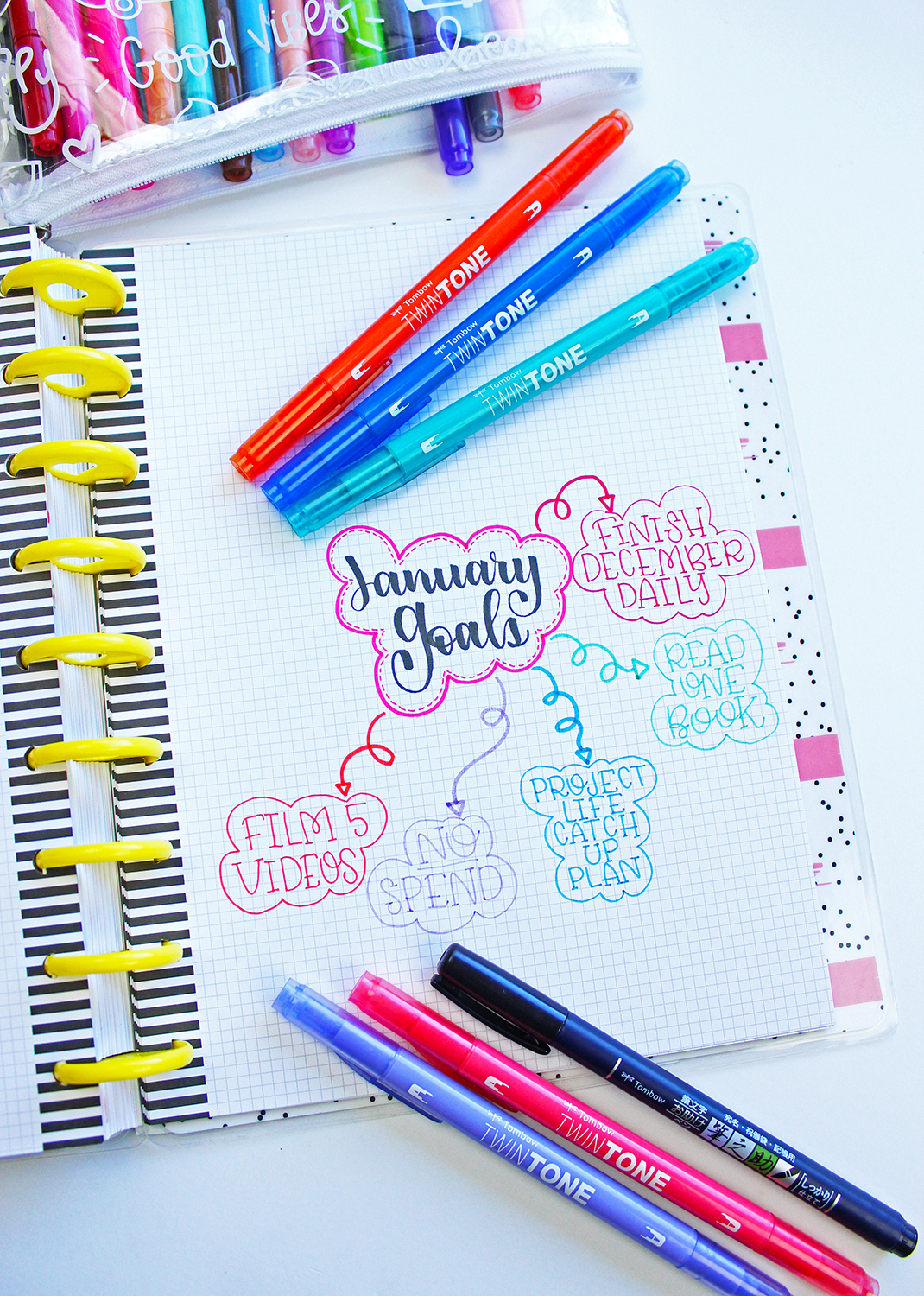 4. Pens:
My favorite pen to use is the Tombow MONO Drawing Pen. To write I used the Size 03 and to doodle I use Size 01. Tombow USA has a wide variety of pens. If you are feeling fancy, you could try the Tombow Zoom 505 SW Rollerball Pen, it has  Swarovski® Crystals!
5. Correction Tape:
We all make mistakes! It's important to have something to fix them. My favorite correction tape right now is the Tombow MONO Air Correction Tape. If your handwriting is big I recommend the WideTrac Correction Tape.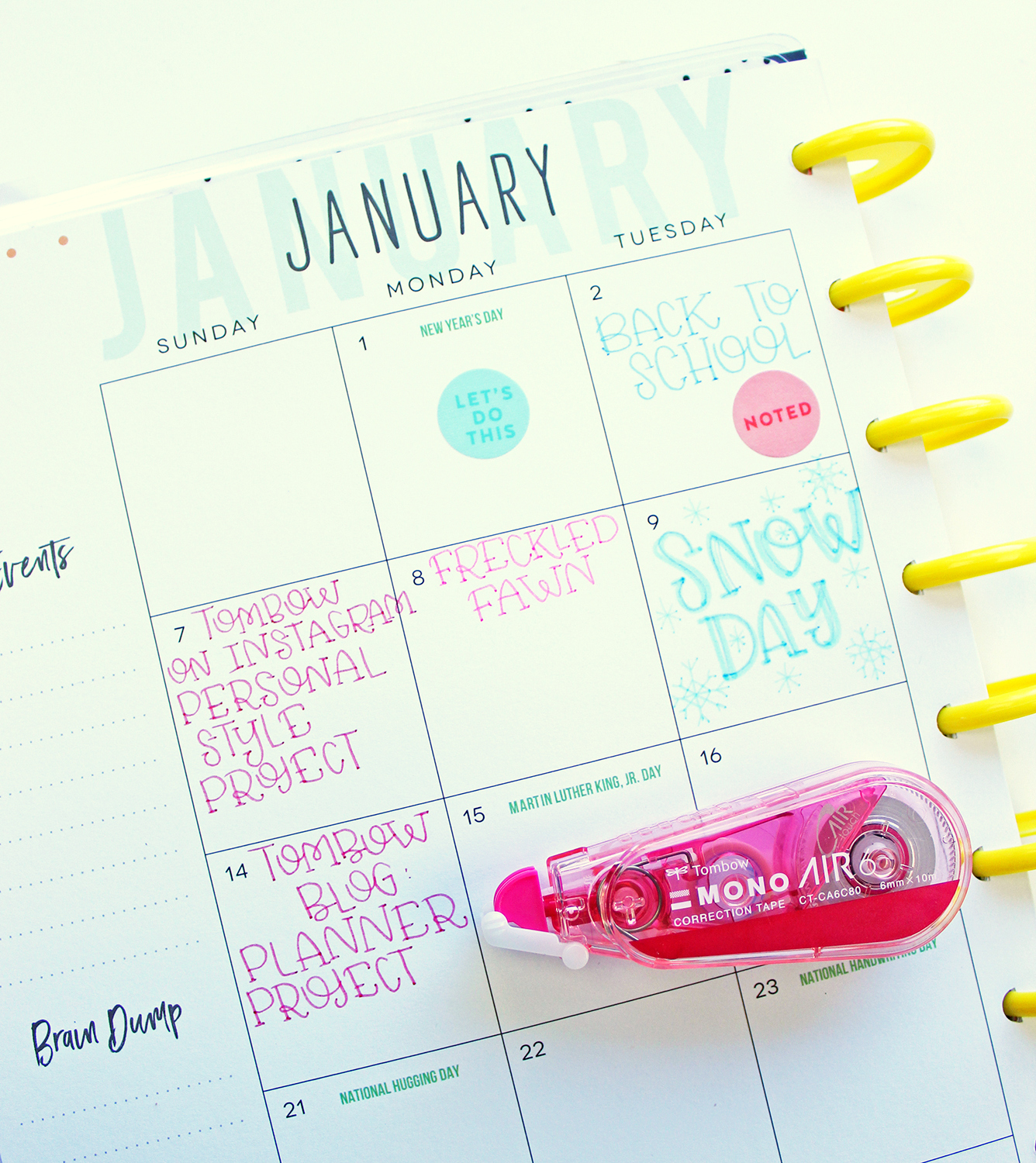 6. Tombow Power Mini Glue Tape:
I love this mini adhesive because it's really strong and small. It's perfect to take on the go.
7. Tombow MONO Removable Adhesive:
The Tombow MONO Removable Adhesive is perfect to glue tickets and notes temporarily. You can also make your own sticky notes with punches and pattern paper.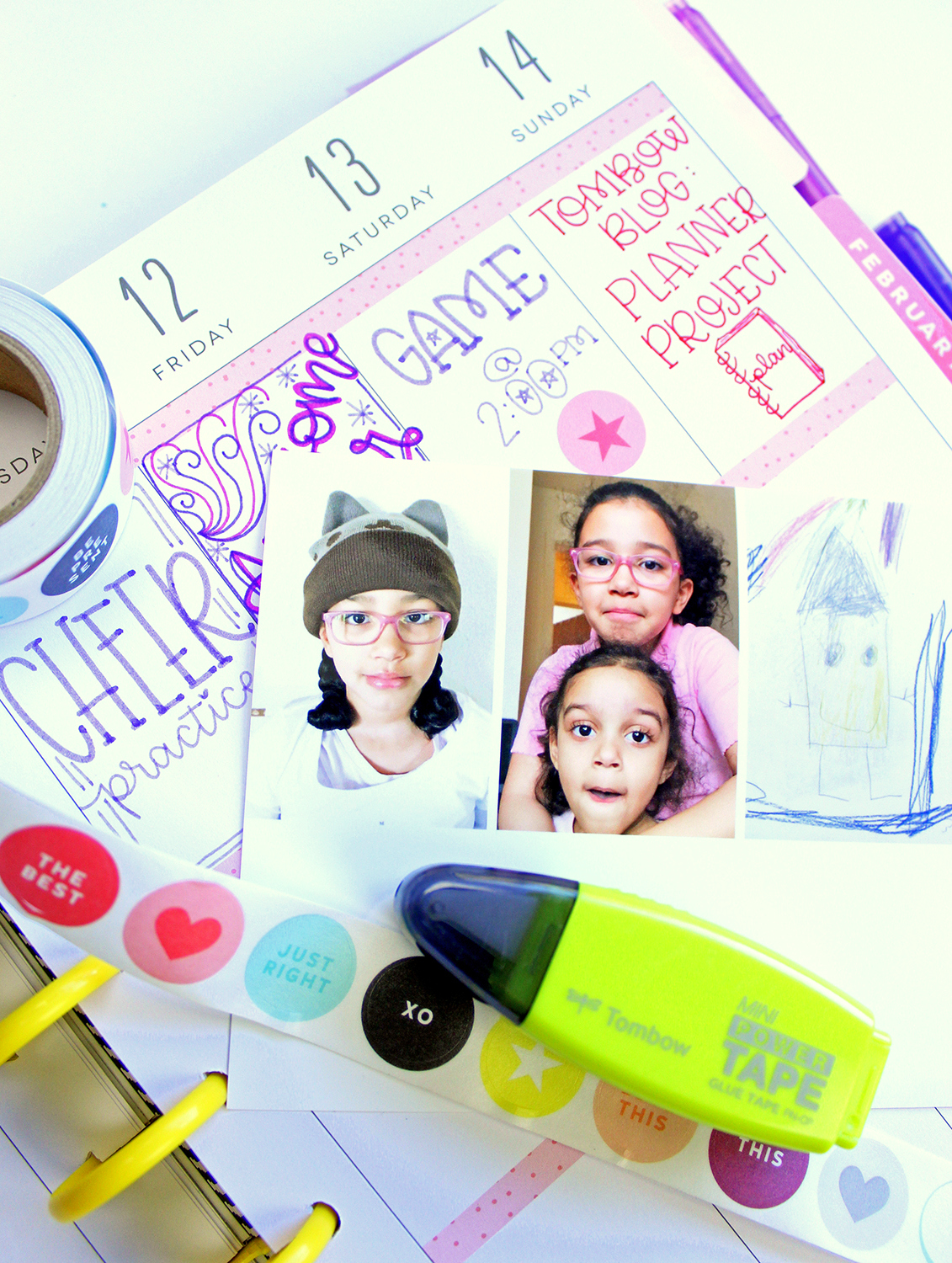 8. Washi Tape:
You can use washi tape to color code your items. The Tombow MONO Twin Permanent Marker is perfect for writing on washi.
9. Planner Pouch:
Keep all your planner goodies together. That way you can take them on the go! If you have a big stash of planner items just pick your basics or favorites.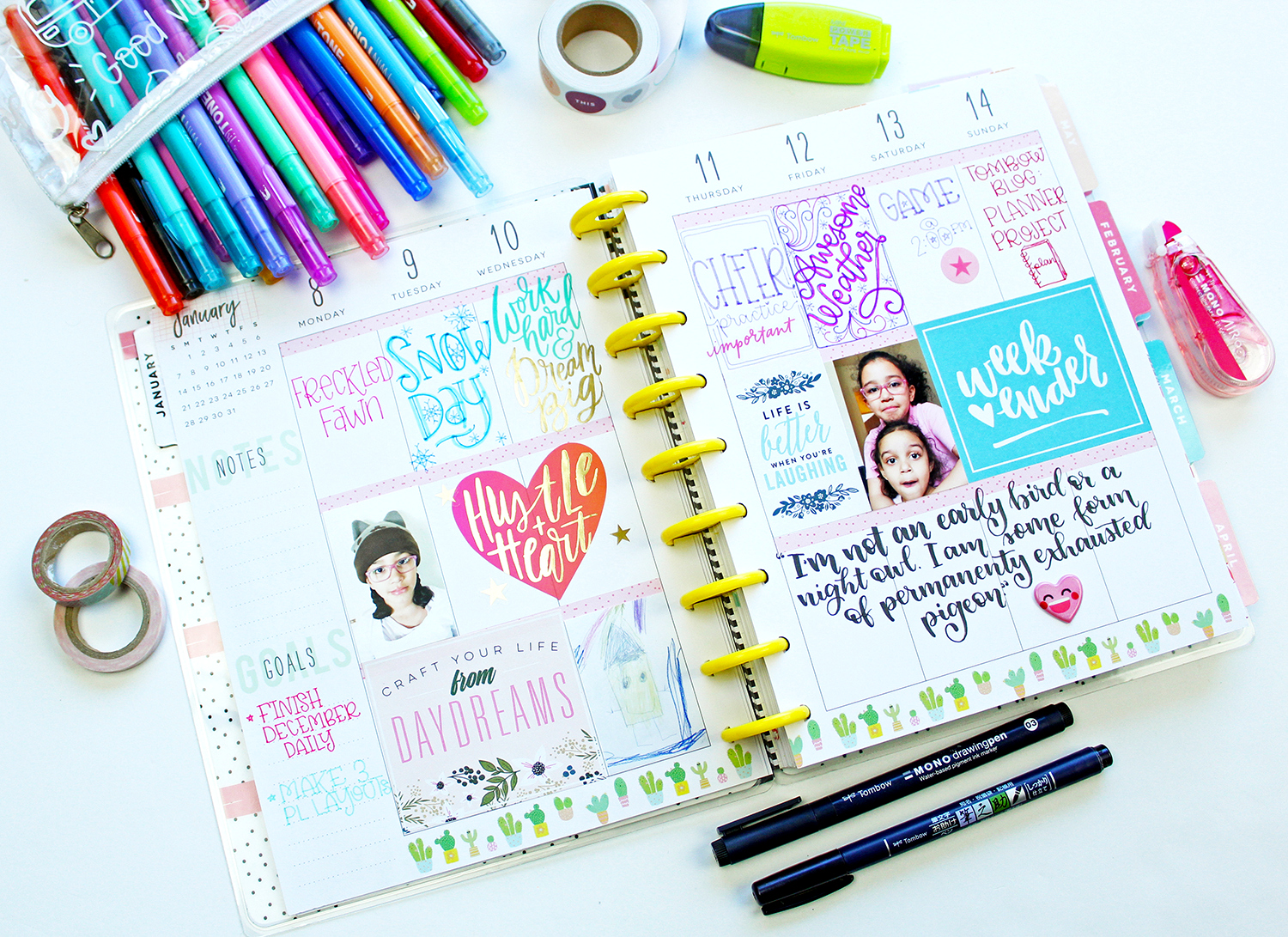 10. Stickers:
Stickers can be used for decoration or to add extra notes and checklists. I love The Happy Planner line of stickers because they are easy to use.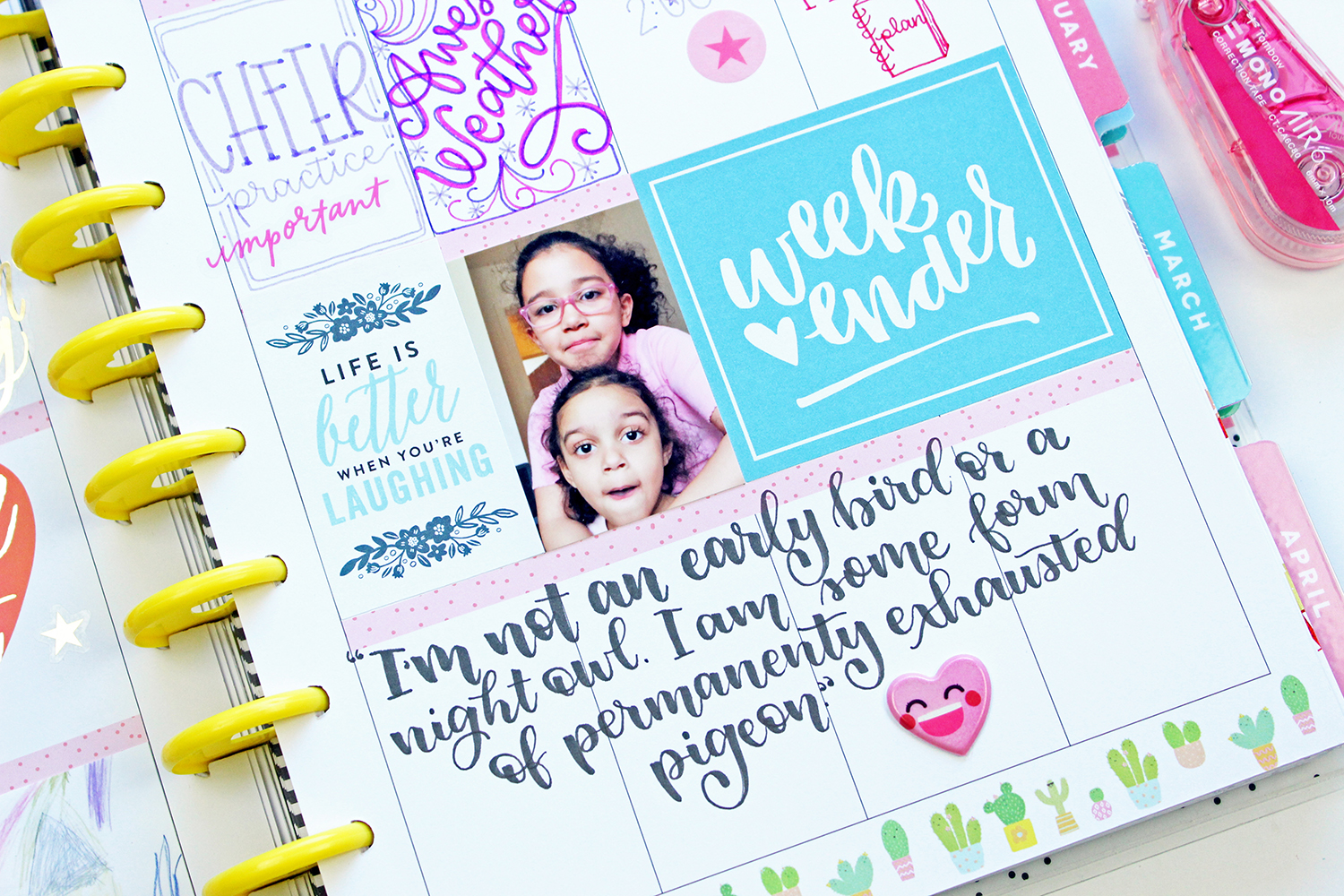 These are just the basic items you need! Which ones are already in your planner kit? I like to keep checklists like these on my planner to keep track of the things I need to do.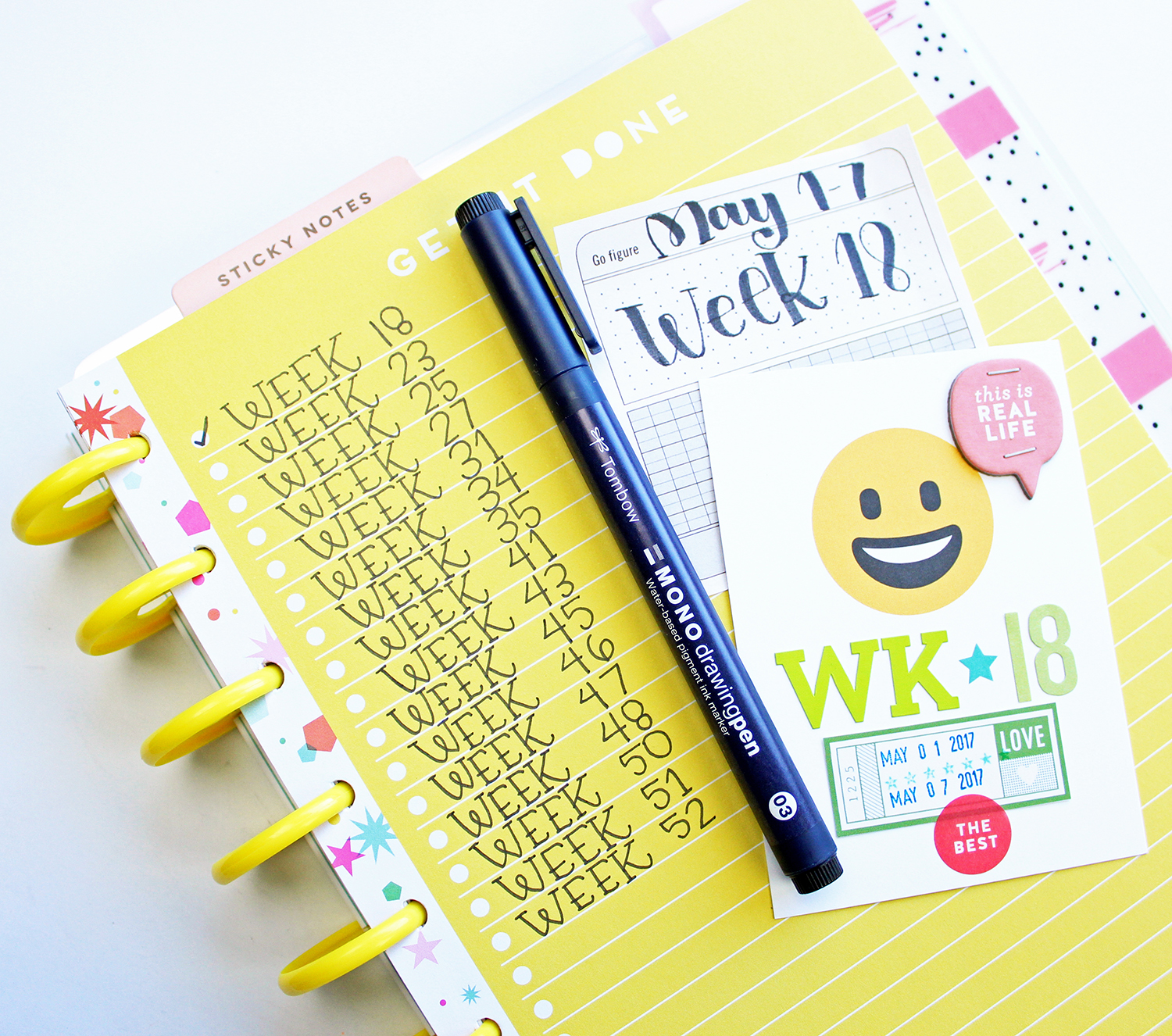 If you have something else to add to the planner fanatics list share it with us using the hashtag #planwithtombow. Have a good planning year!