Hey Tombow fans, It's Katie here! Have you seen Tombow's newest colored pencils? The 1500 Colored Pencils are really fun, They have artist grade wax-based lead blends really nicely and doesn't break. They even come in a neat tins in 3 different sizes: 12, 24, or 36 colors. Today I'll be showing you how to draw an easy butterfly, and then how to color it in using the 1500 Colored Pencils.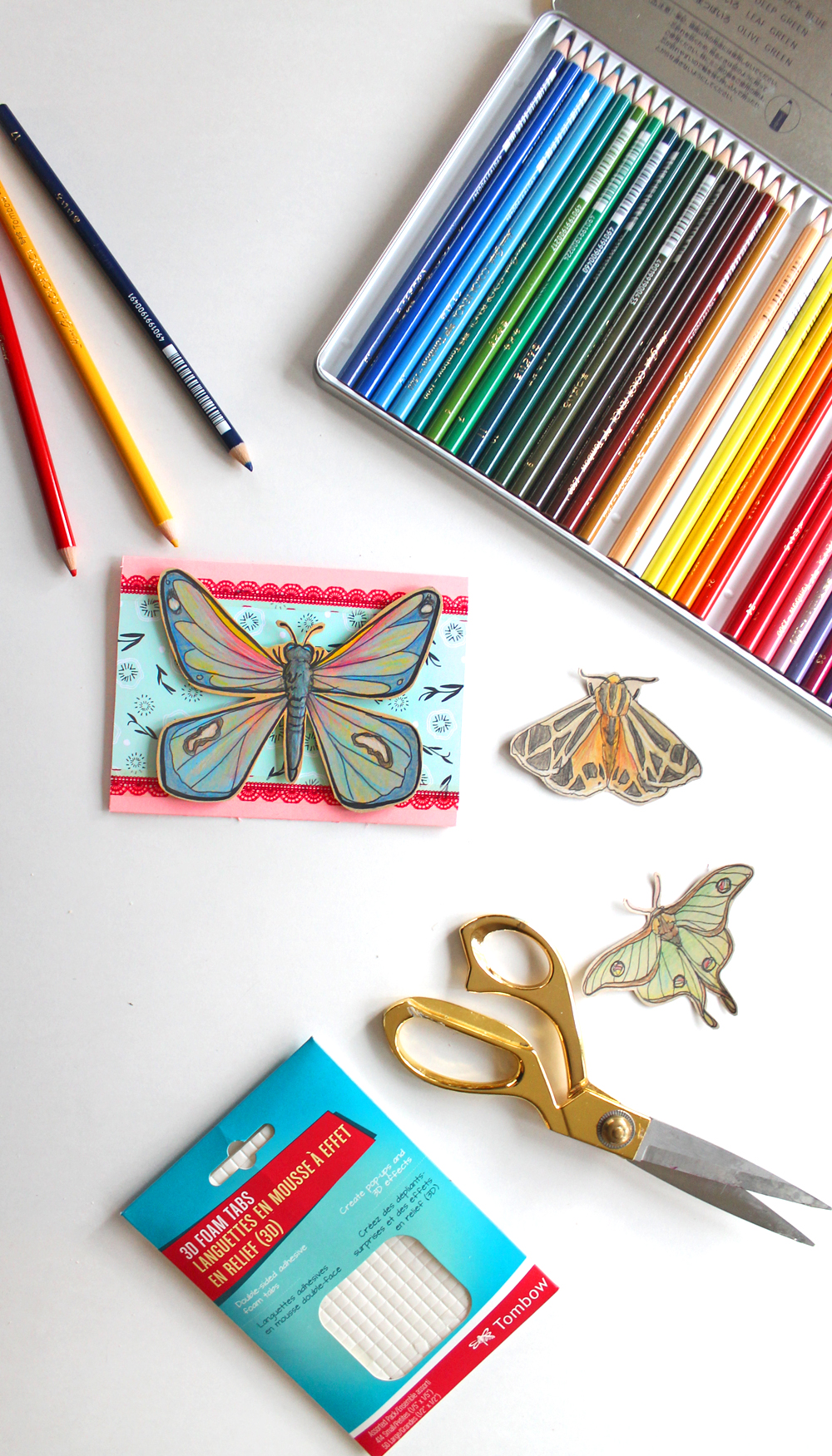 Supplies:
Step one:
First off I want to show y'all an easy way to draw a butterfly! I love including butterflies in my projects.
Use a MONO Drawing Pencil to sketch a small circle, and 2 long ovals for the body. Next sketch out 4 triangles for the wings. After that, round off the triangles to make them wings.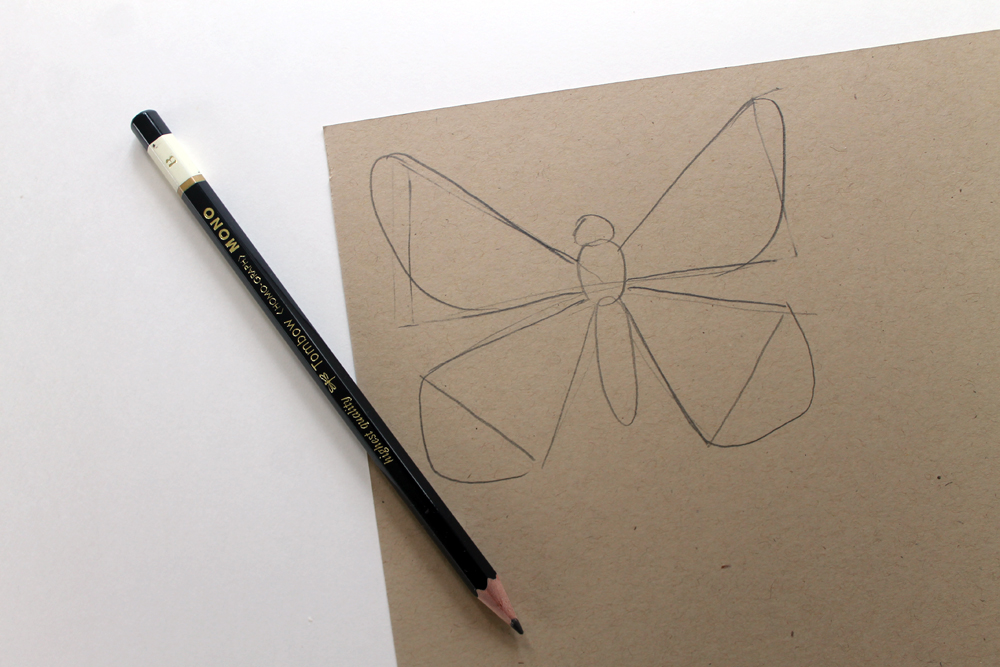 Step two:
Go over your pencil lines with the 05 MONO Drawing Pen.
To add details to your butterfly wings, use the MONO Drawing Pencils to sketch lines radiating out in your wings. You can then use those as guidelines to add more pattern to the wings.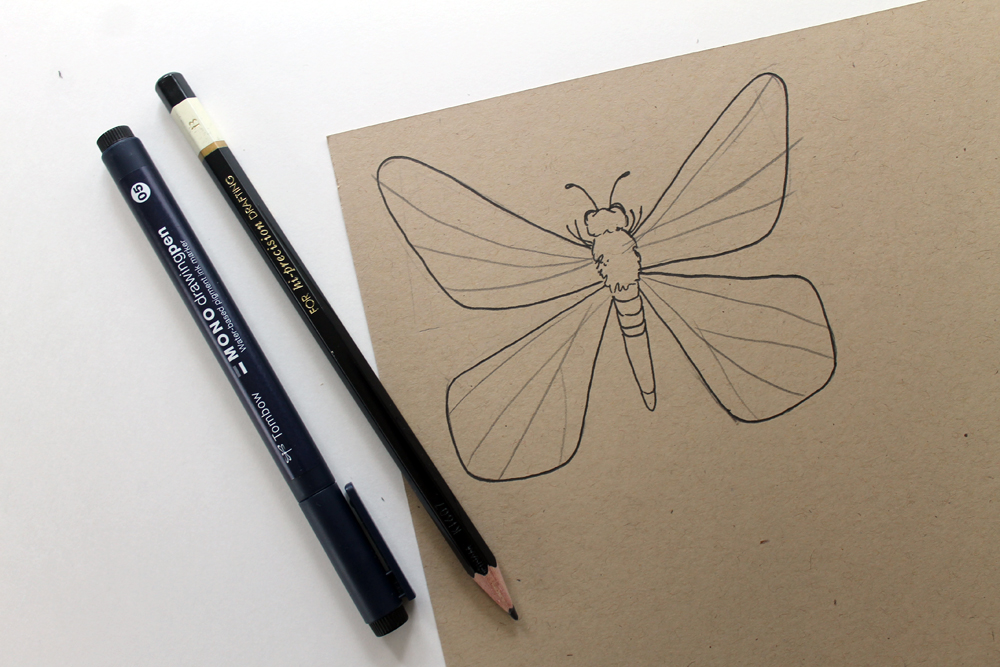 How to use the 1500 Colored Pencils to color:
Now that you've got your butterfly all sketched out, let's add some color!
Step one:
Start with the lighter colors. I like to start light, and build up the color slowly. Here I am using Prussian Blue, Sky Blue, and Chrome Yellow.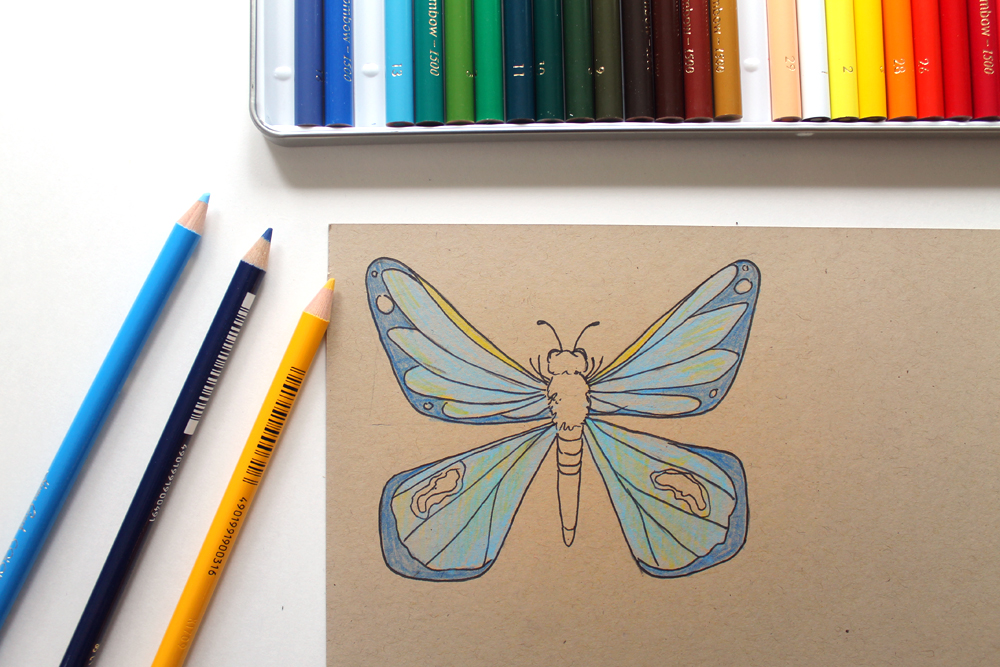 Step two:
Work in layers and add a few darker colors. I added some Carmine to the wings, and used Prussian Blue and Black to on the body.
Step three:
Use the Blending Pen over top of the pencils. I love this trick to help evenly spread out the colors and make them pop a little bit more.  I do recommend doing this at the very end though, as I've found the colors don't layer as well over top of the blending pen.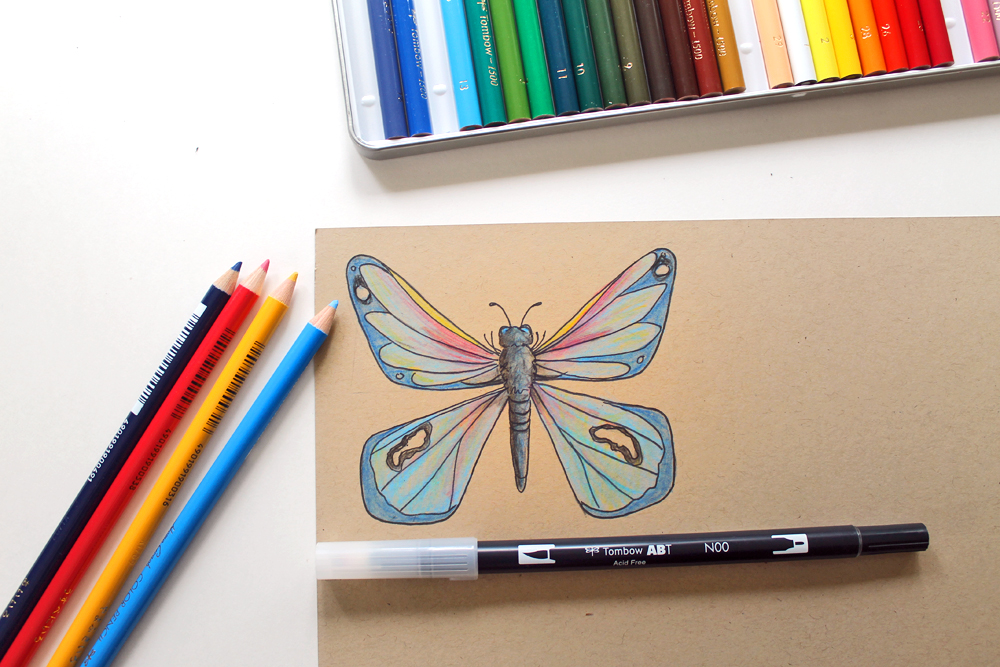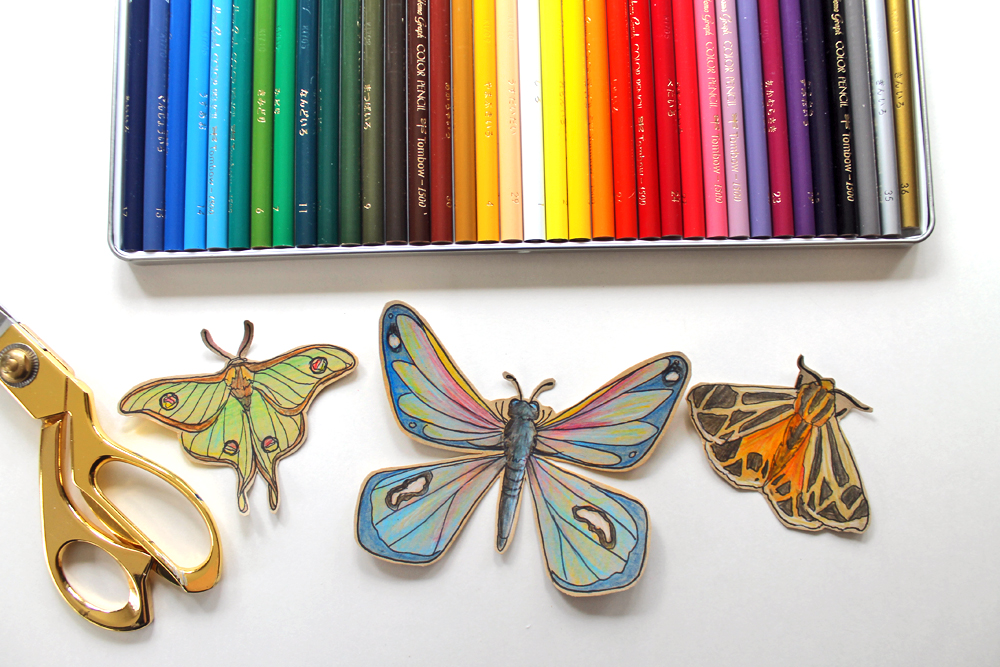 I cut out my butterfly and used it on the front of the card. I love using butterflies in my work, and now I'm pretty obsessed with coloring them with the lovely new 1500 Colored Pencils!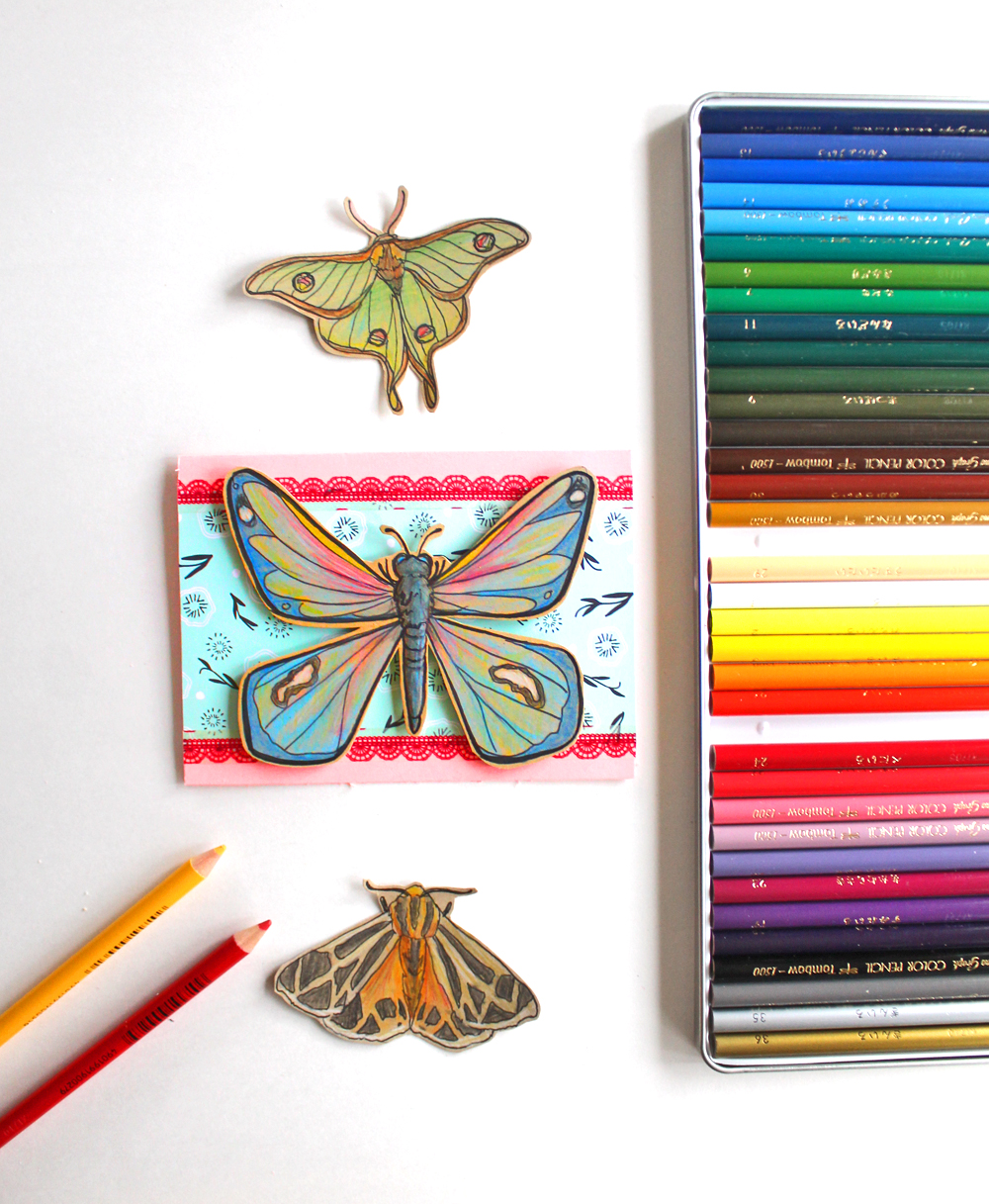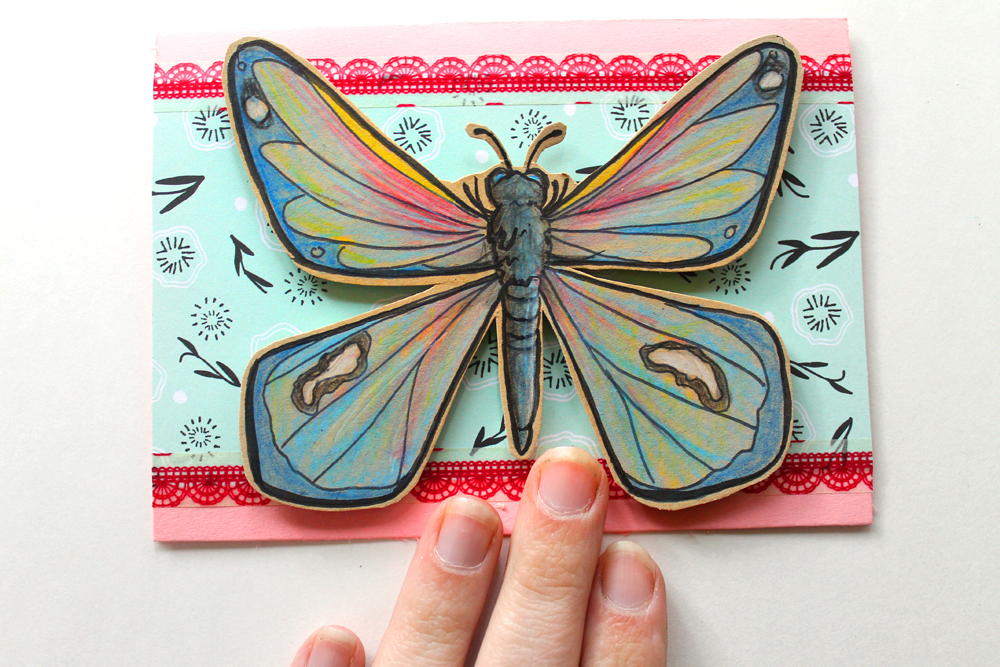 You can find the pencils here: 12 pc, 24 pc, 36 pc.
Thanks for stopping by today! –Katie