Good morning, y'all! Beth of @creativelybeth here on the blog today with a tutorial on how to color wood with Irojiten Colored Pencils. I just love how the Hello Spring design doodled with the MONO Drawing Pen looks like it is wood burned, but it is not! The Irojiten Colored Pencils are packaged in three dictionaries, just like books, with each volume containing ten pencils that are perfectly color coordinated! For my project today, I selected Volume 4, Pale Tone II, just the right combination of pastels!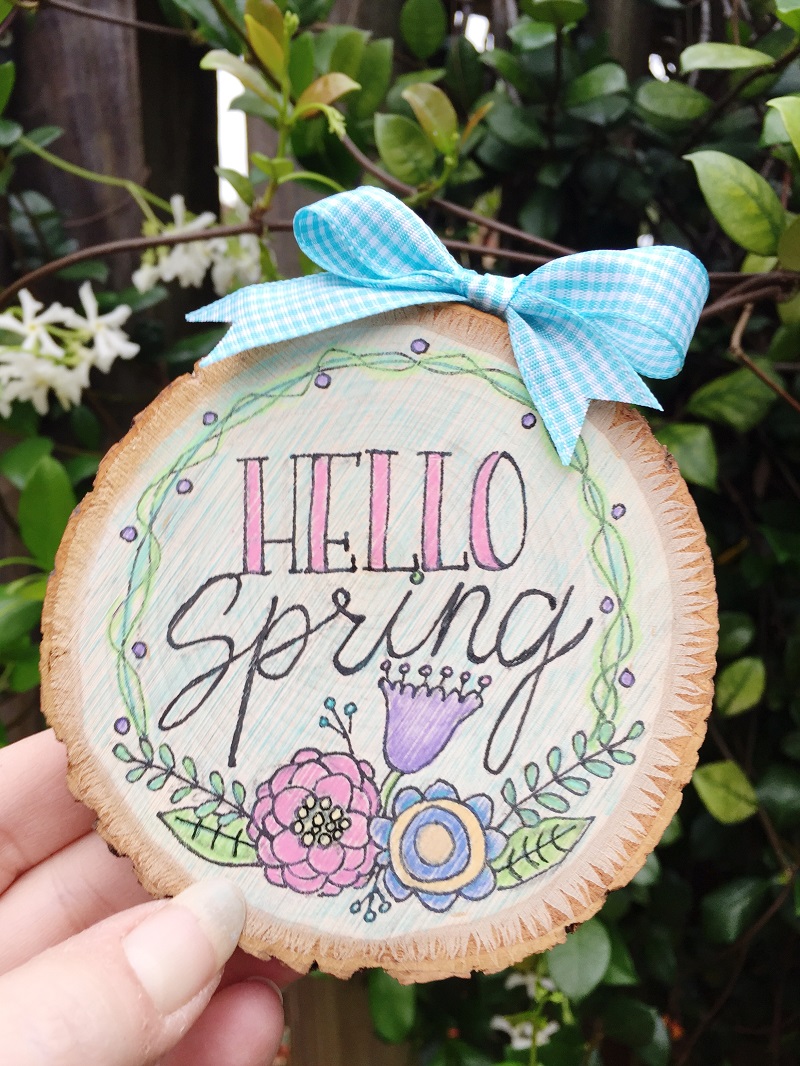 Here's What You Need:
Tombow Xtreme Tabs
Walnut Hollow Wood Slice, 4″ diameter
Plain paper; Scissors; Blue Gingham Ribbon
Step One:
On plain paper, trace the wood slice and sketch in your design. I selected some cute doodled flowers with a wreath and the words Hello Spring.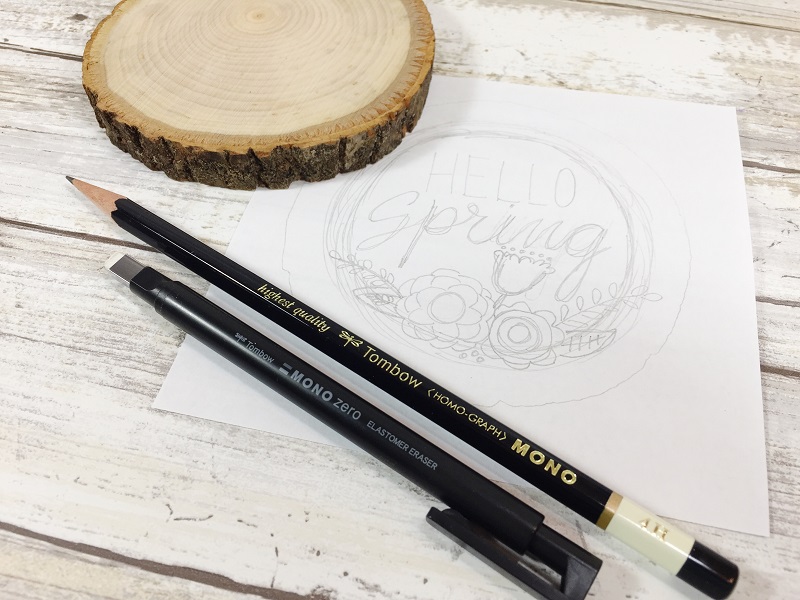 Step Two:
Cut out the design, flip over and cover the back with MONO Drawing Pencil 4B grade. This is a soft lead that allows for easy transferring.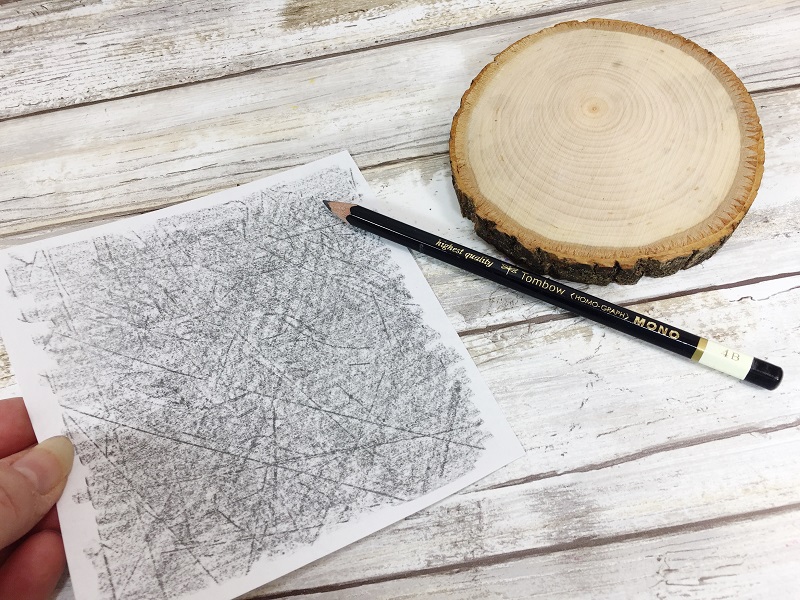 Step Three:
Place the drawing right side up on top of the wood slice and trace over the design again with the MONO Drawing Pencil 4H grade. This a hard lead pencil, so it will transfer the soft lead underneath to the wood slice.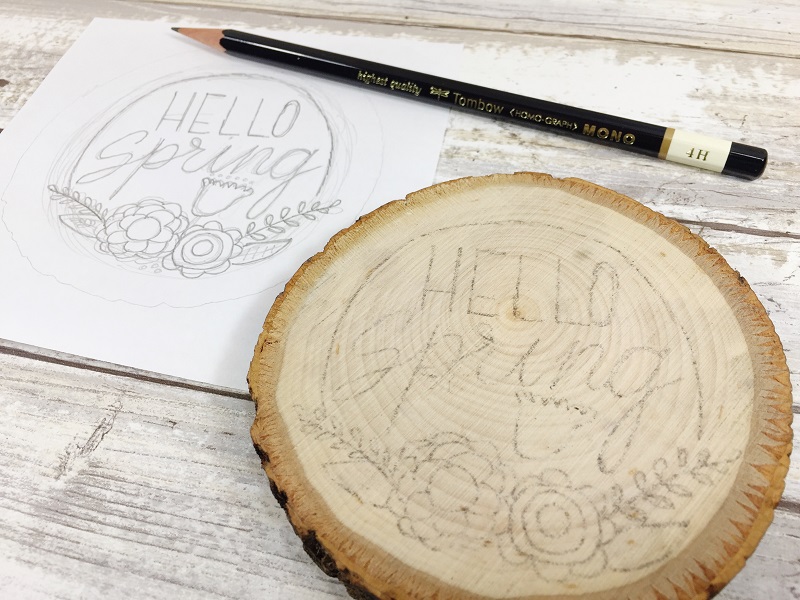 Step Four:
Outline the design with MONO Drawing Pen 05. The pen skips ever so slightly over the rough surface of the wood, which makes the design look like it has been wood burned. I love that this ink does not bleed! Wait about 5 minutes, then erase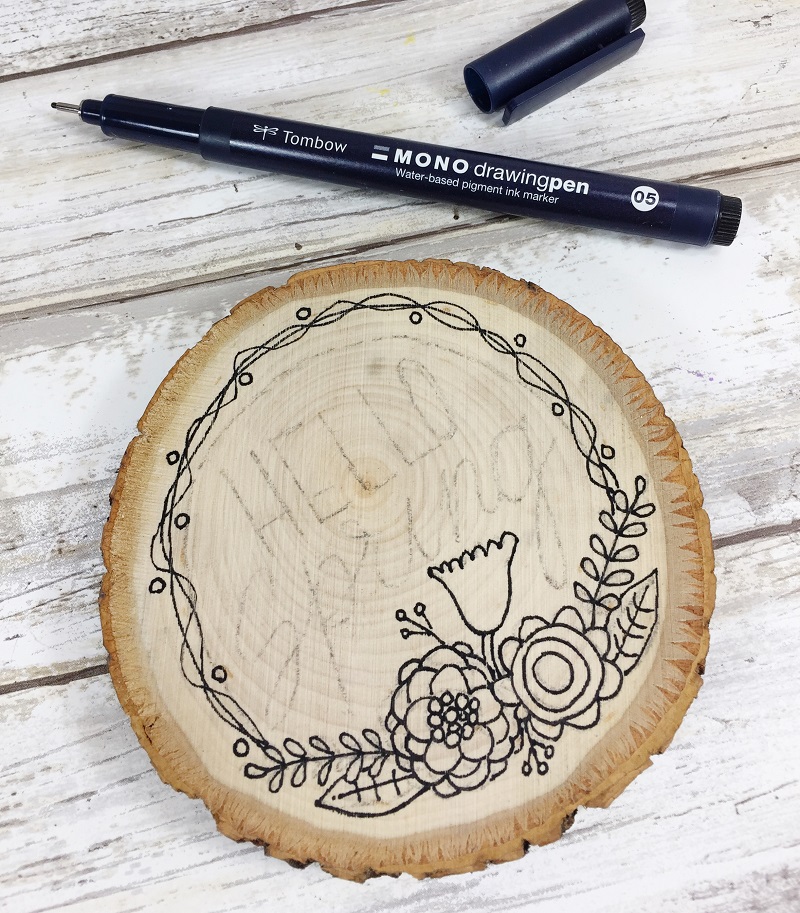 Step Five:
I flipped the wood slice over and created a color chart because I wanted to see how vibrant the colors would be.  Very SPRING, including colors like Rose, Straw, Mint, Hyacinth and Crocus!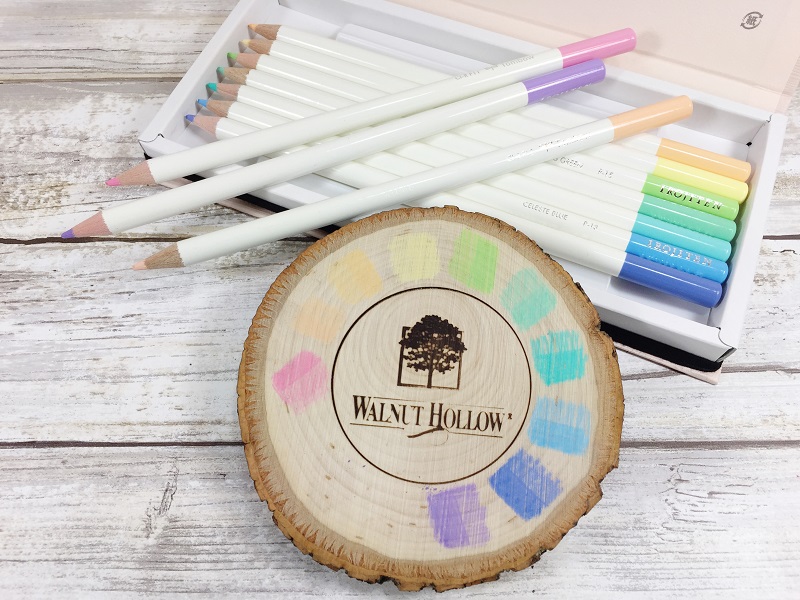 Then I got to COLORING! The Irojiten Colored Pencils have a soft lead that produces rich, creamy texture and smooth even blending. They are high-quality wax-based, artist grade pencils that provide vibrant color to a variety of surfaces, like wood!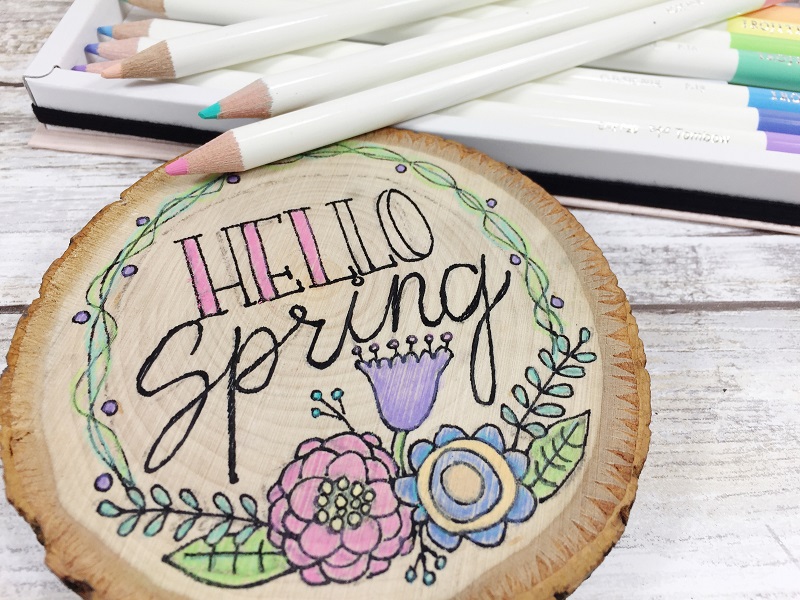 Step Six:
Color in the background very lightly with Celeste Blue. Tie an 8″ length of blue gingham ribbon into a bow, then attach to the top of the wood slice with a Tombow Xtreme Tab.  These tabs are flexible and clear, so they are perfect for an uneven surface like bark.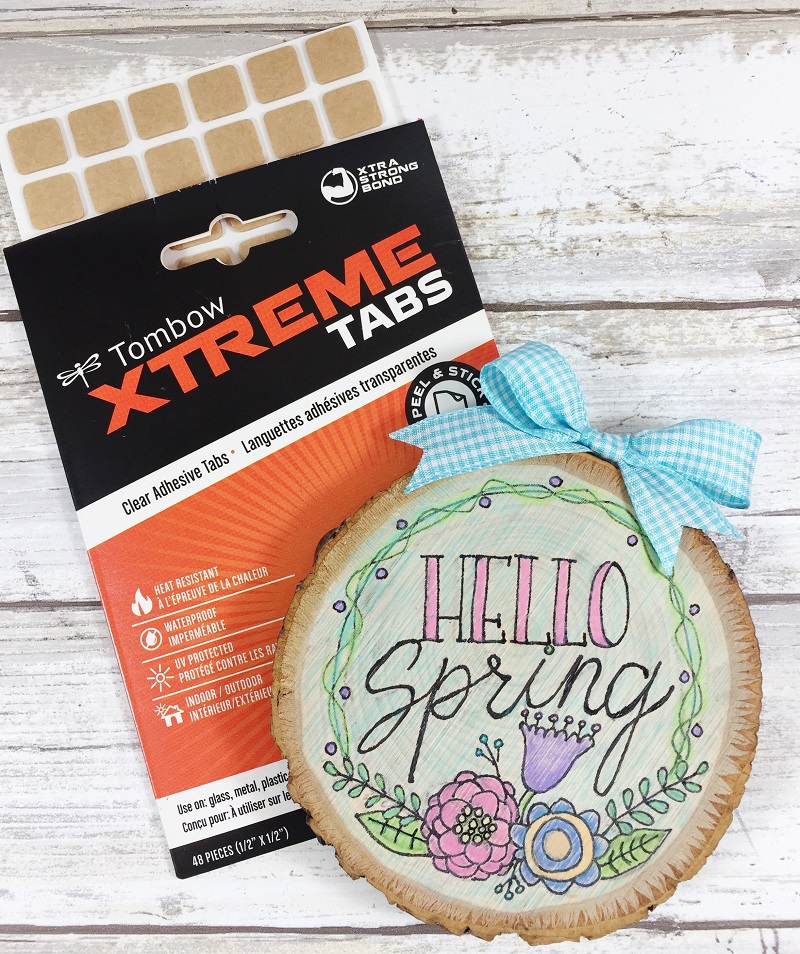 Here is a close up of the finished project! I can't wait to try out this technique on other wood surfaces.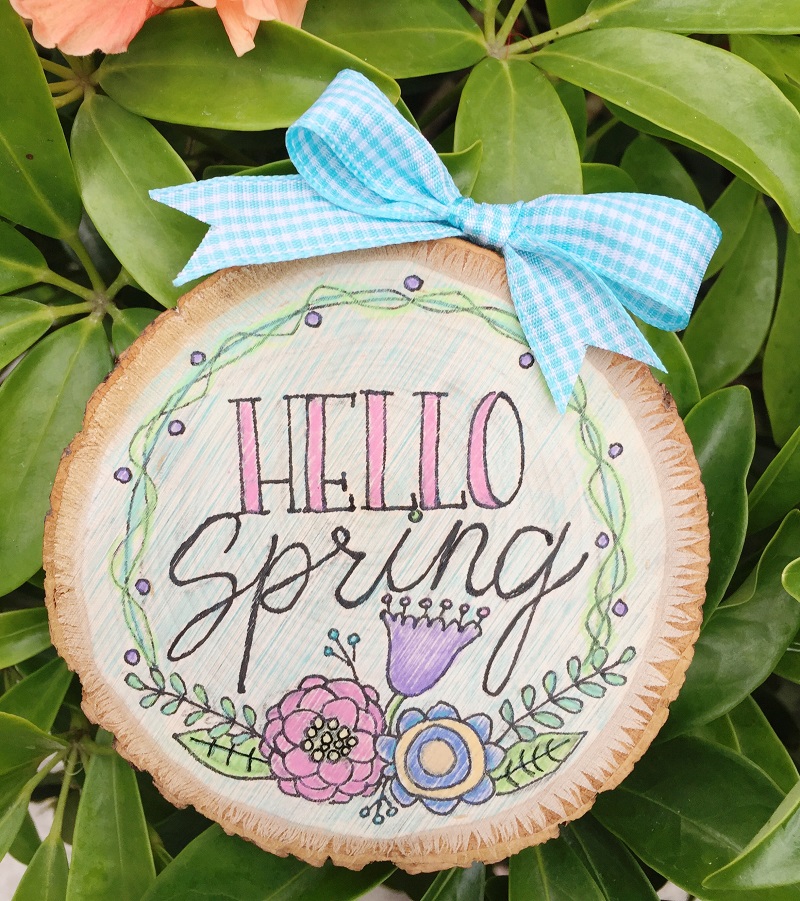 I hope you have enjoyed my tutorial and you will use my How to Color Wood with Irojiten Colored Pencils project as a jumping off point to showcase YOUR Tombow creativity!
Thanks for stopping by!
Creatively, Beth