Hi friends! It's Dani from @popfizzpaper here today sharing a journal spread tutorial using the new Tombow MONO Edge Highlighters. Because I'm such a huge Star Wars fangirl, all of my planner pages in May are galaxy inspired. Today, I'm using the MONO Edge Highlighters to create a lightsaber inspired spread. Let's get started!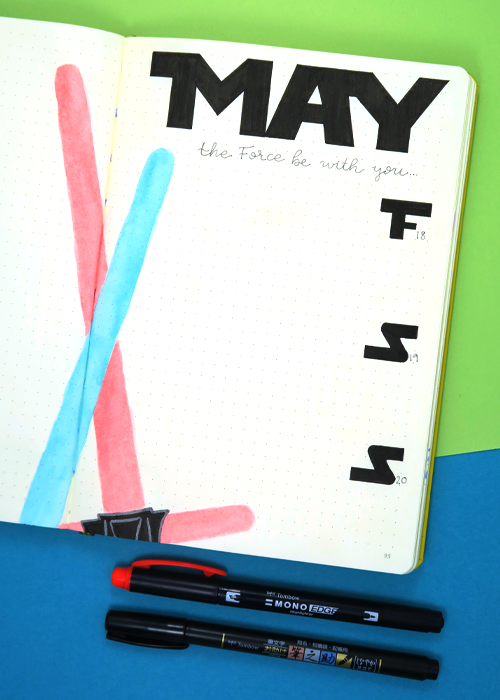 SUPPLIES: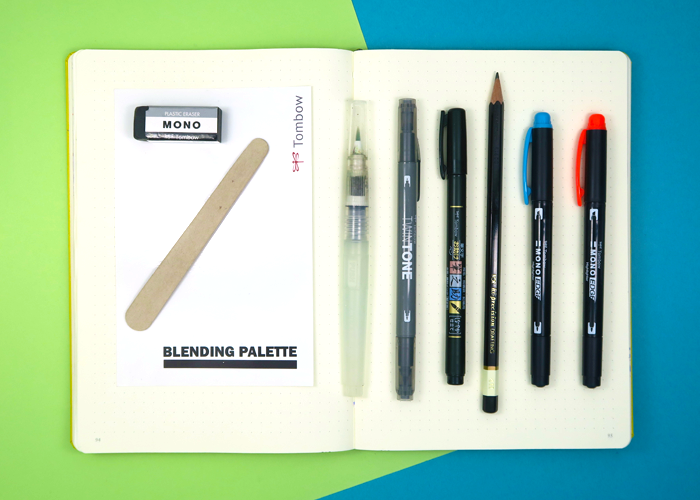 STEP 1 – PAINT YOUR LASER SWORDS
First, use the Tombow MONO Drawing Pencil to lightly sketch in two lightsabers crossing in the center of your pages. I traced around a nail file to get the shape right. Next, apply some of the MONO Edge Highlighter ink to the Blending Palette. I chose to use Red and Sky Blue, but choose whichever colors you like best (Red and Purple or Red and Yellow Green would also be great fandom-inspired color combos). With a water brush, start applying washes of color to your sketches. I used the highlighters as watercolors for a vibrant wash of color, but you could also color in your sketches directly with the highlighters if you want more intense color. Let dry completely.
Next, outline the lightsaber handle with the bullet end of the Gray Tombow TwinTone Marker. Fill in the rest of the handle with the Tombow Fudenosuke Brush Pen. To finish off your painting, erase the pencil marks with the Tombow MONO Eraser.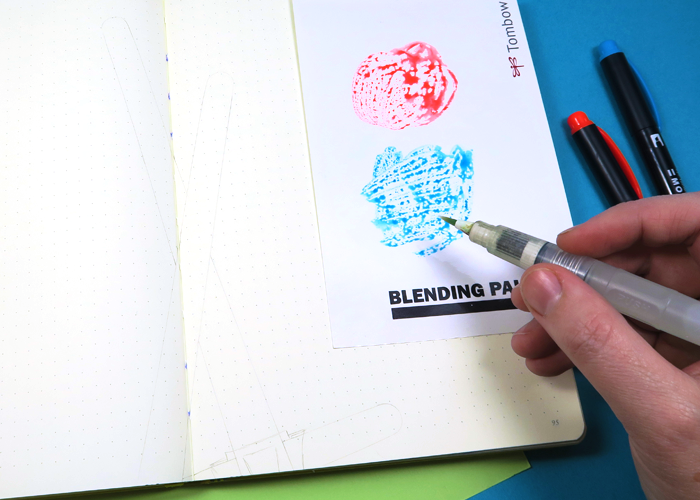 STEP 2 – PLAN YOUR PAGES
Time to make your pages functional by writing in your days of the week and month. If you choose to use a galaxy inspired font, a ruler will definitely come in handy! I sketched out my letters with the MONO Drawing Pencil, then finalized the design with a ruler and the fine point of the Black TwinTone Marker. I also added a quote and the dates using the Gray TwinTone. Don't forget to erase any pencil marks with the MONO Eraser!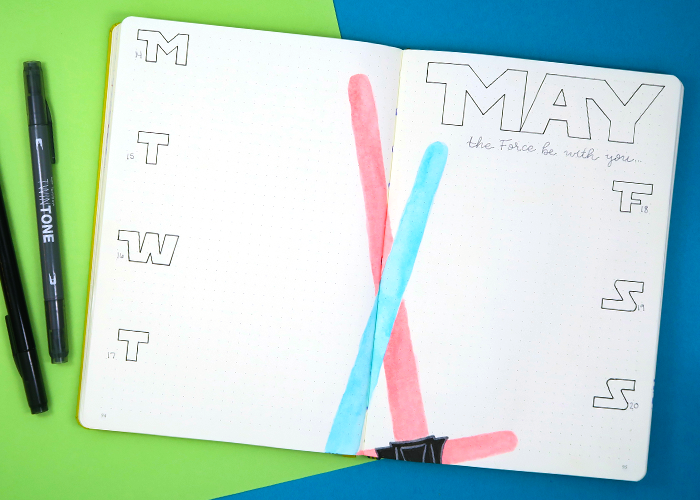 STEP 3 – FILL IT IN
Now fill in the text you created! I used the Fudenosuke Brush Pen to carefully fill in my letters because I like how the sabers pop against the black. You could definitely go more colorful by using the MONO Edge Highlighters in coordinating colors.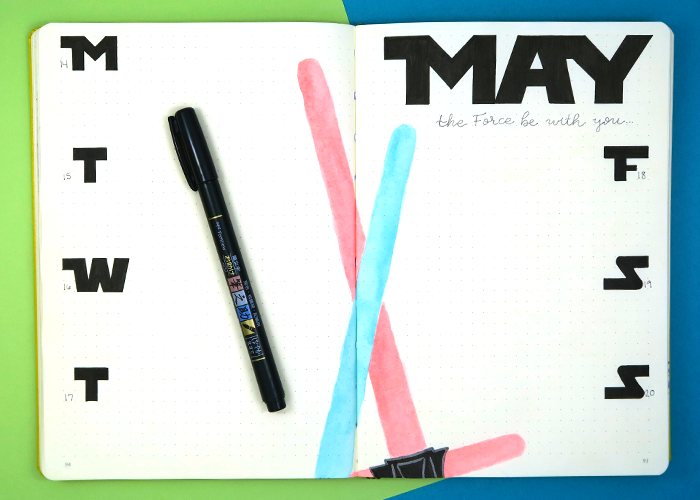 Thank you so much for following along with lightsaber journal spread tutorial today! If you give it a try in your journal, please tag me @popfizzpaper on Instagram – the fangirl in me wants to see! Need more galactic ideas for your journal? Definitely check out these gorgeous galaxies by Katie and this awesome galaxy shaker card by Jennie. See you next time!