Hello friends, it's Smitha here with a new blog post with my favorite Dual Brush Pens. I have summer on mind and this pineapple quote is making me smile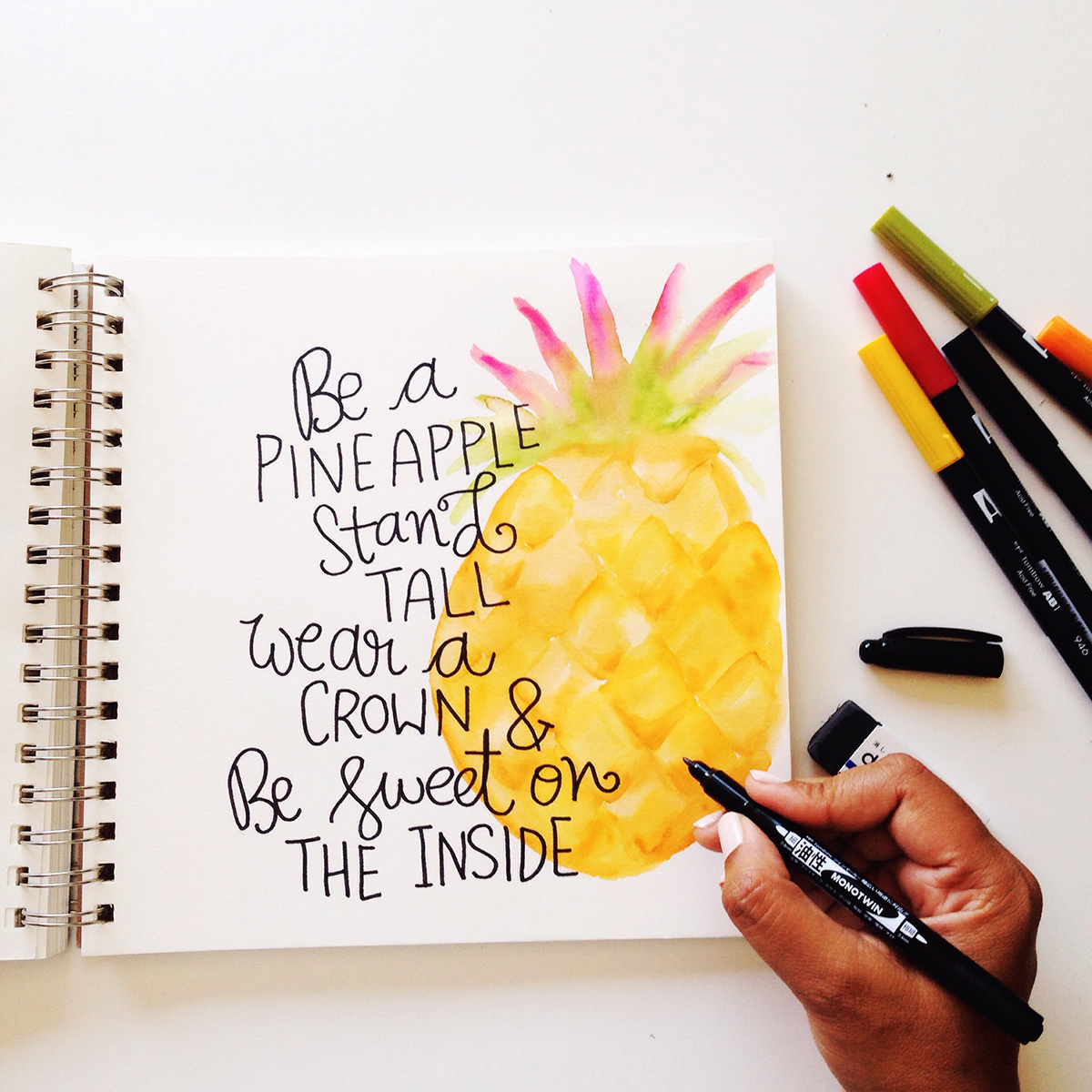 Material list:
WATCH the VIDEO TUTORIAL:
Click the video box below to see this illustration come alive from start to finish or click here to watch it on YouTube.
Step 1:
Start with a pencil sketch. A light pencil sketch that is easily erasable later will help us figure out the placement of letters and where we want the pineapple to go. I like using mechanical pencils, you don't have to worry about sharpening them! Erase your words as much as you need to until you have a fun lettering sketch.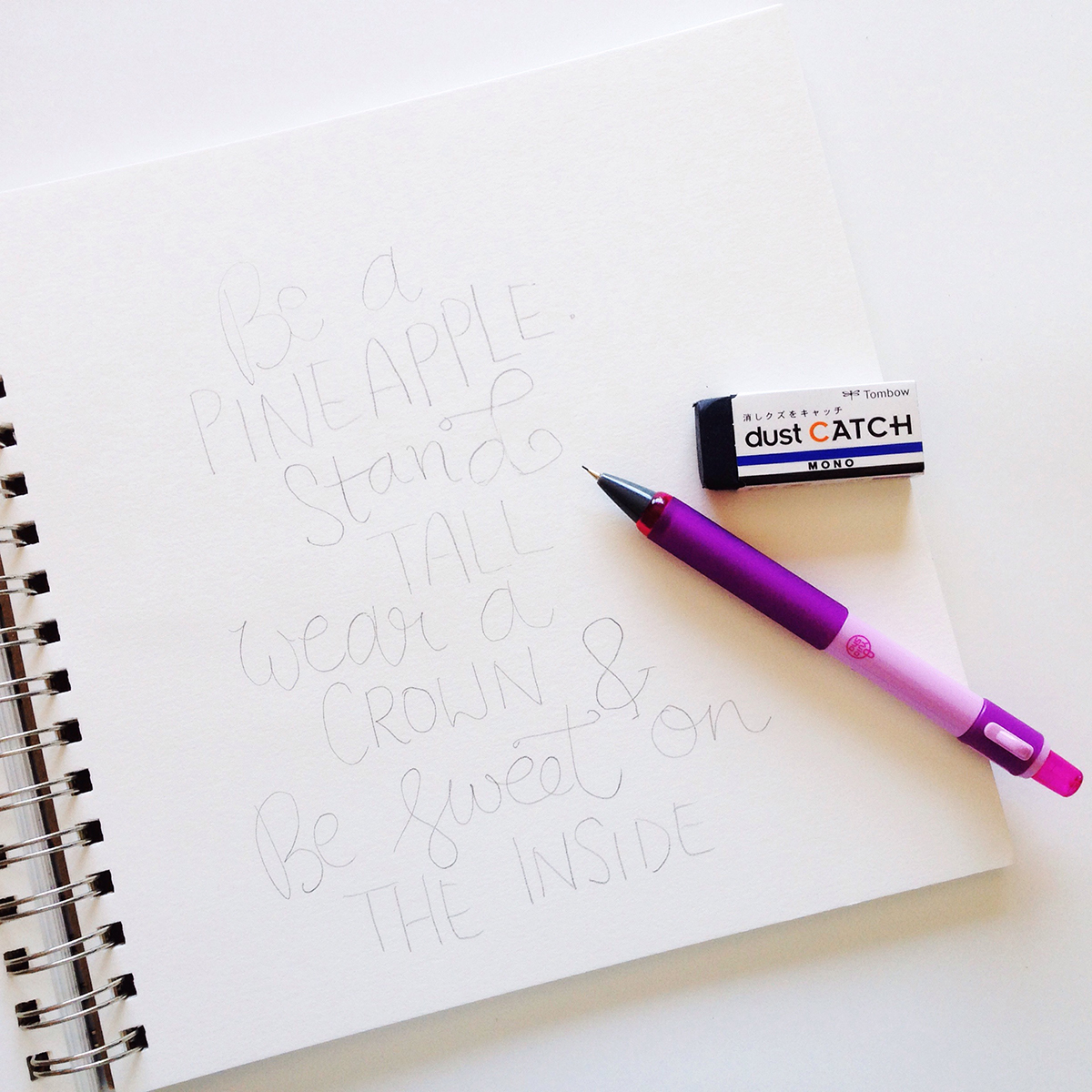 Step 2:
Choose your color palette. I chose a few Tombow Dual Brush Pens for my illustration today.
I have a previous post in which I talk about this topic in detail: How to choose colorful combinations with your Tombows.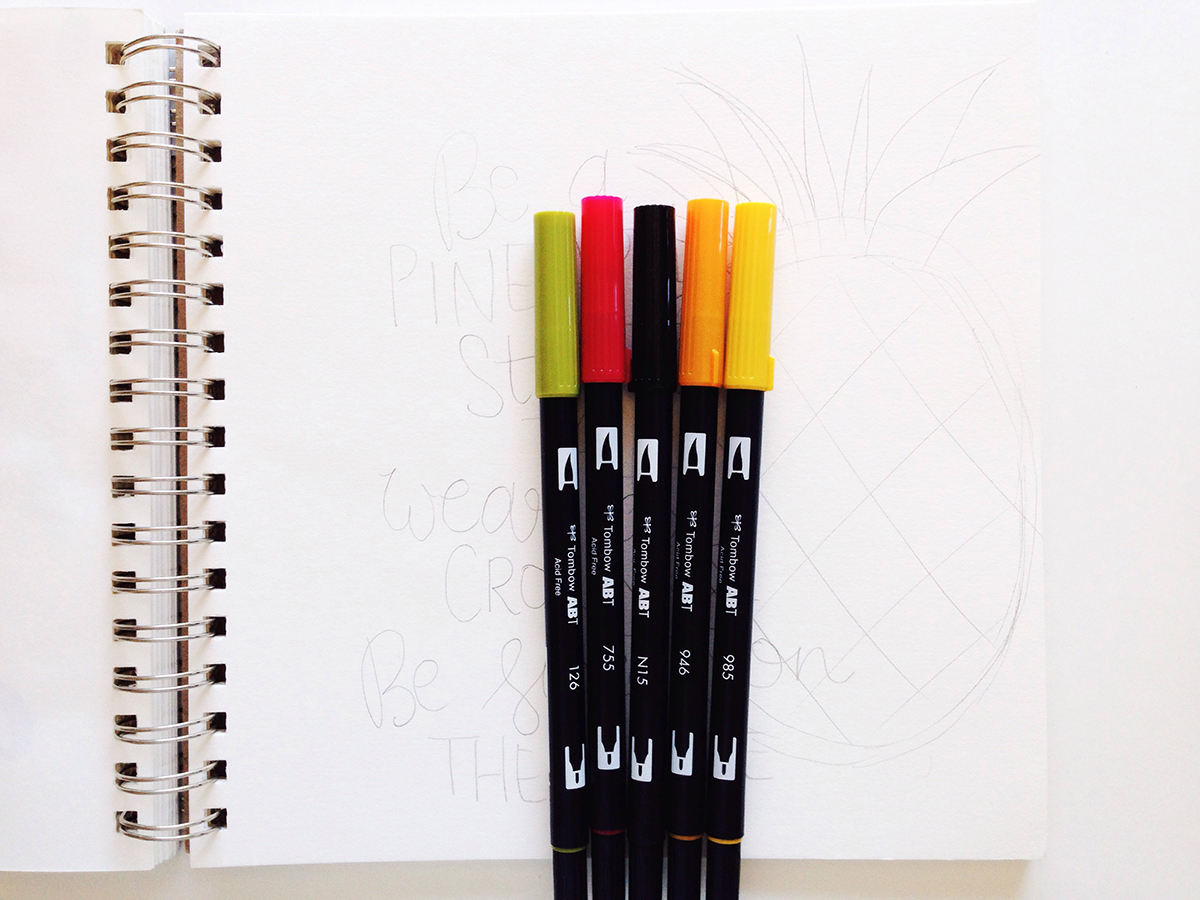 Step 3:
I gently erase all of the pencil lines first, until I can just see a faint outline. That is enough for me to know where to start and stop my lines.
To color in the pineapple I applied the marker color directly onto the page and then spread it around with a paintbrush dipped in water. This softens the color and brings about a nice variation to it. Remember this technique works best on mixed media or watercolor paper only.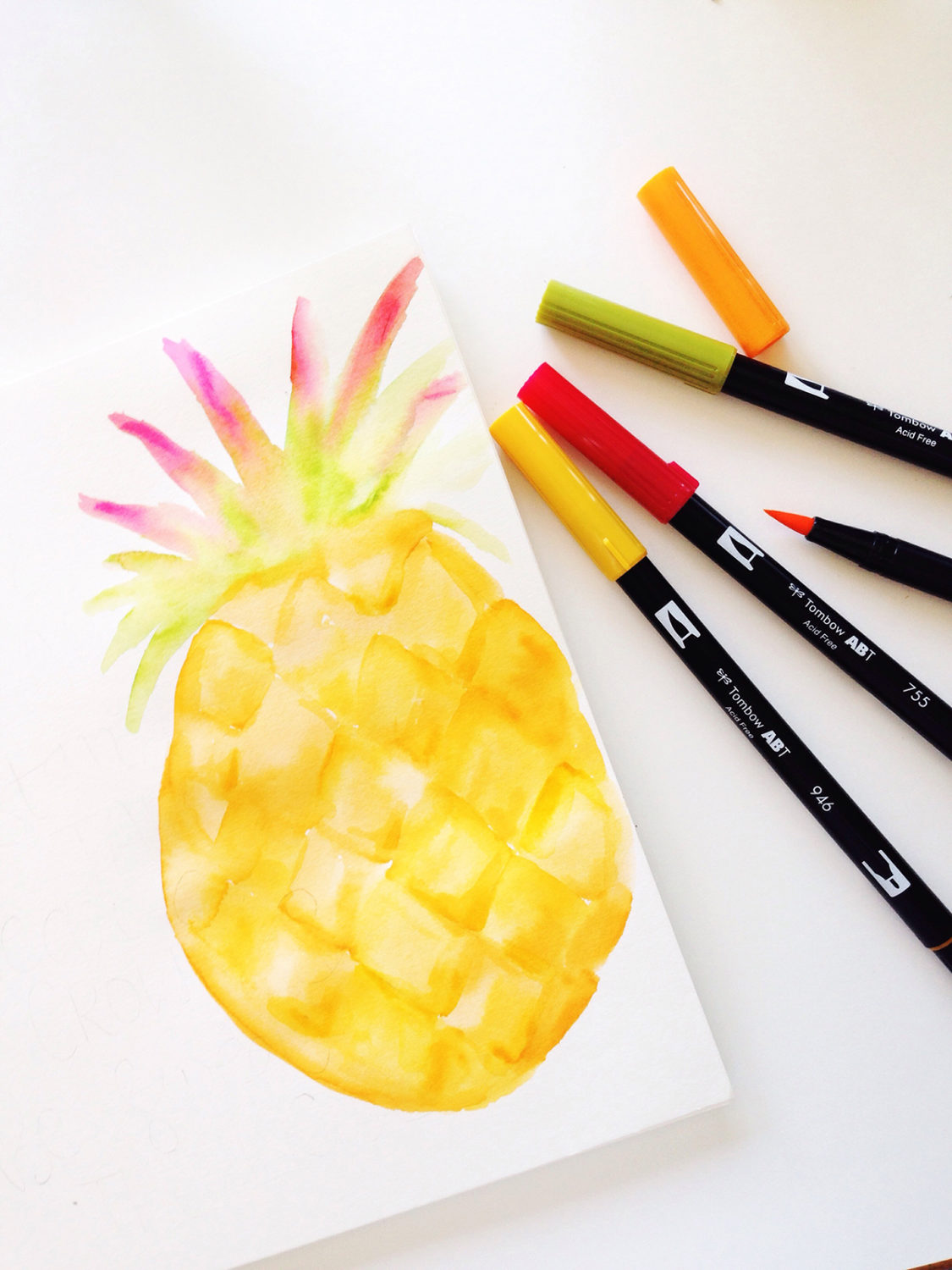 Step 4:
After I finished the pineapple, I let it dry for a few minutes and then using the MONO Twin Permanent Marker – my favorite permanent black pen – I traced over the lettering slowly. This pen is oil based and will NOT bleed at all if you go over the damp dual brush pen colored pineapple. I love it for this main reason!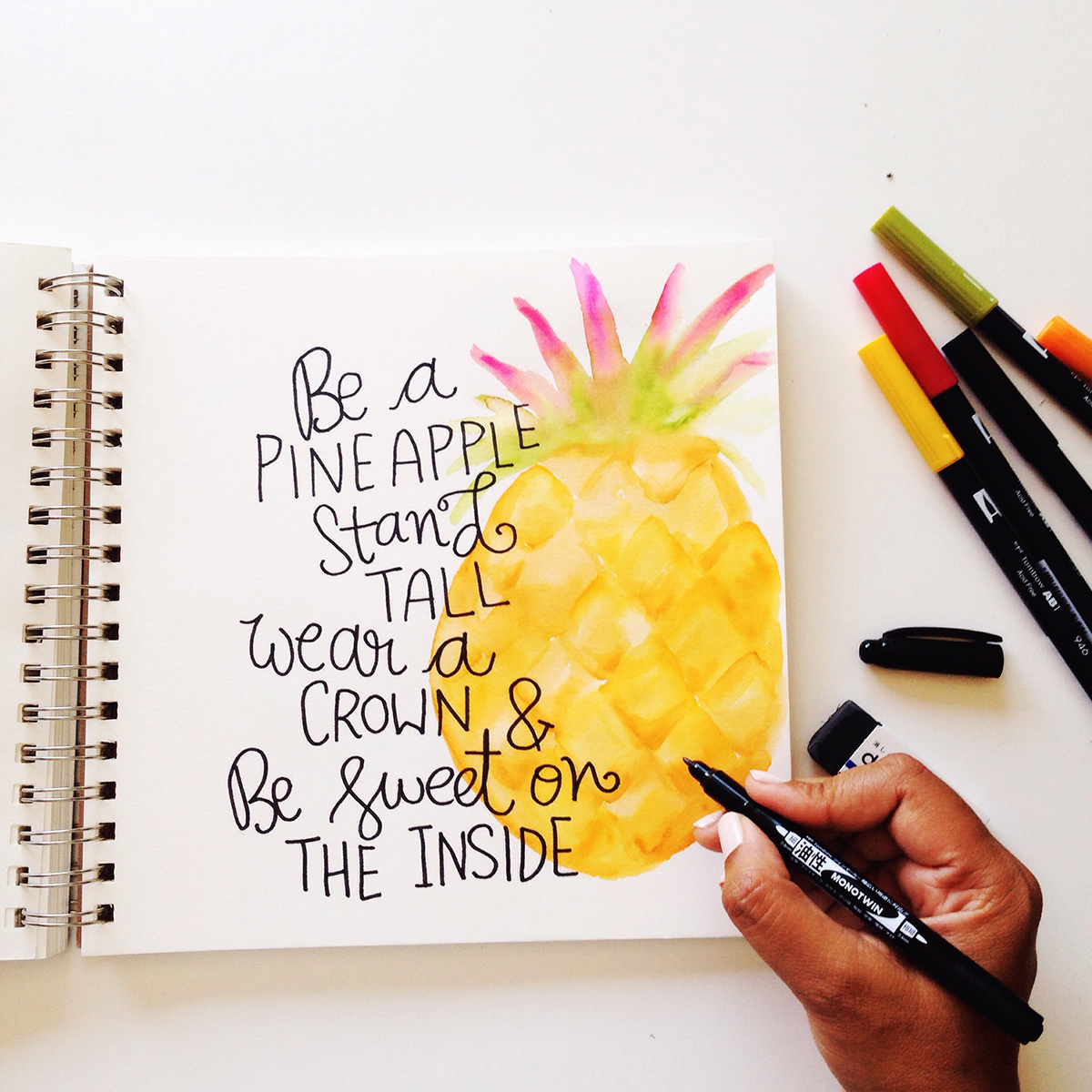 And there you have it! A fun summer quote is bright colors. Hope you find this brush pen art idea useful and enjoy creating something yourself!
Happy Crafting!
Smitha