Hello friends! This is Smitha and today I am sharing a peek into my coloring process – how to choose colorful combinations and how I blend the colors using the blender pen from the Tombow Dual Brush Pen 96-Piece Desk Set.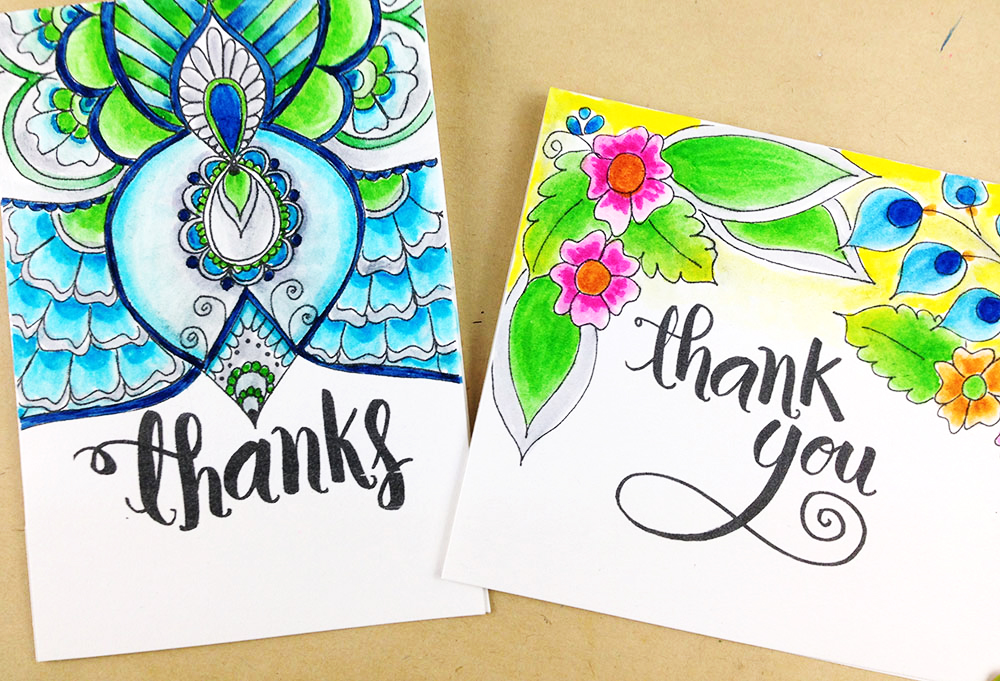 I have a video in which I walk you through my creative process and you can watch it by clicking the video box below or click here to watch it on YouTube
When it comes to choosing color combinations to color with, I often look for inspiration. Instead of just trying to grab random colors and hope they look together, I like to start with an idea. Try to look for photos that appeal to you in magazines, books or on Pinterest. Today I visited the Pantone website, and they have great color combinations showing how you can use their Color of the Year – Greenery. The Tombow Dual Brush Pen #195 is a great match for Greenery so that is where I started my color journey.
Next, I printed out the color chart for inspiration and also printed some adult coloring designs to color in today.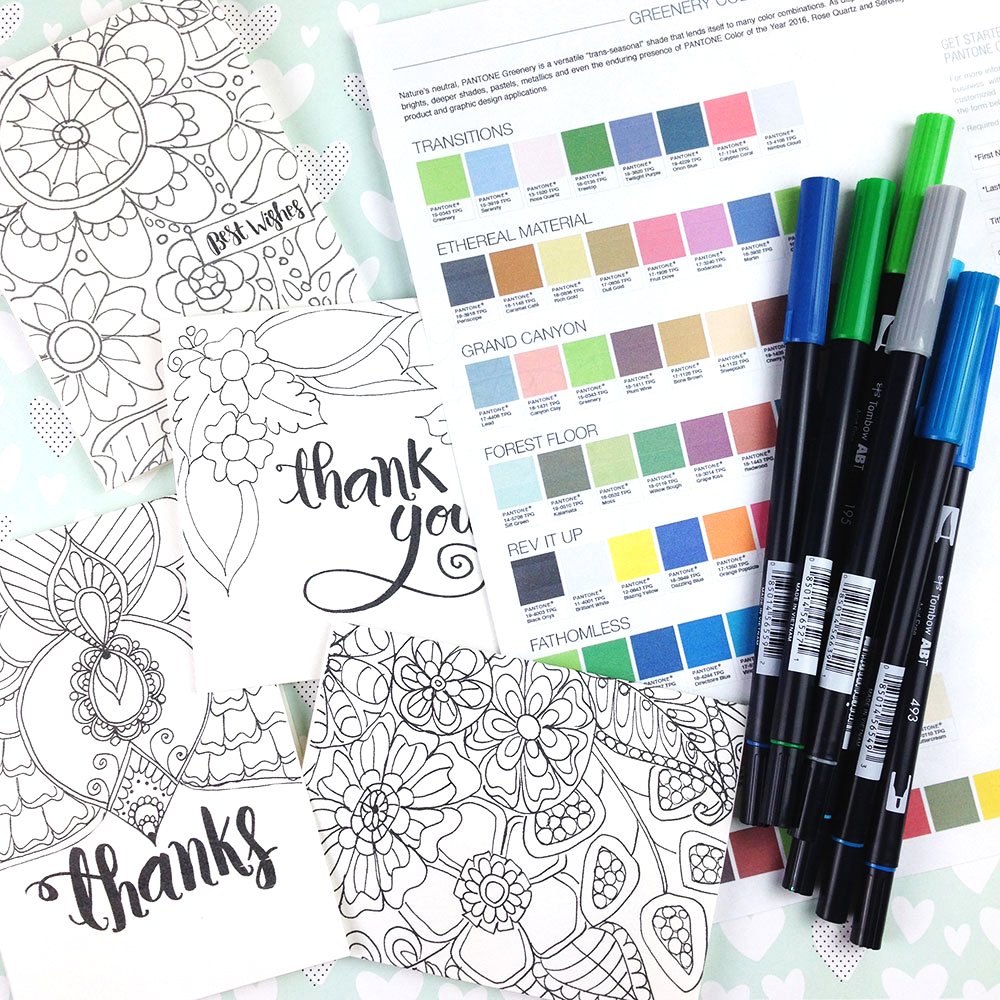 I chose to Fathomless color palette and then looked through the Tombow Dual Brush Pens to find matches to each color. It was pretty easy for me to find colors to match since there are so many awesome shades to chose from and I then created a small swatch of colors to make sure they all looked good together. Below is a photo of the color numbers I chose.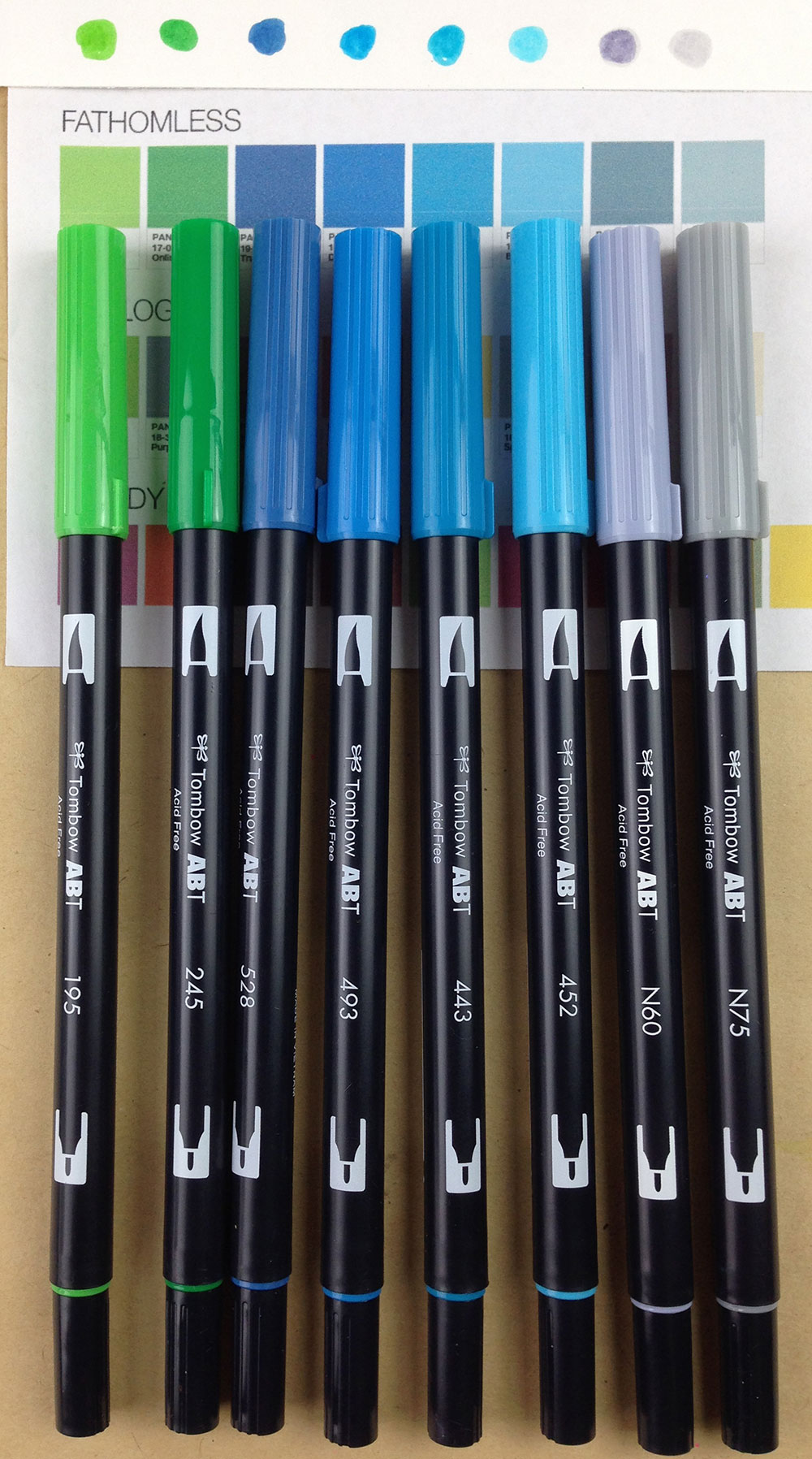 While creating a color swatch, you want to make sure to use the same paper on which you plan to color. This helps to ensure that your finished project looks just as you envisioned.
To color in my card, I used the above colors and also the Colorless Blender Pen N00. Using the blender pen is a great way to create depth and lightness in your colored piece. I love that you can use just a few colors of markers, but by using the blender pen it looks like you used a ton of different colors.
To blend the colors, I apply a little of each green to the sides and then I use the blender pen to drag the colors to meet in the center. You can see the blending in action in the video I posted. It is a very simple method and always gives great results. 
After the first use, the blender pen might get stained, but that is ok. Just make sure you clean any remainder color on the blender pen by scribbling on a scrap paper. I especially do this when I am changing colors.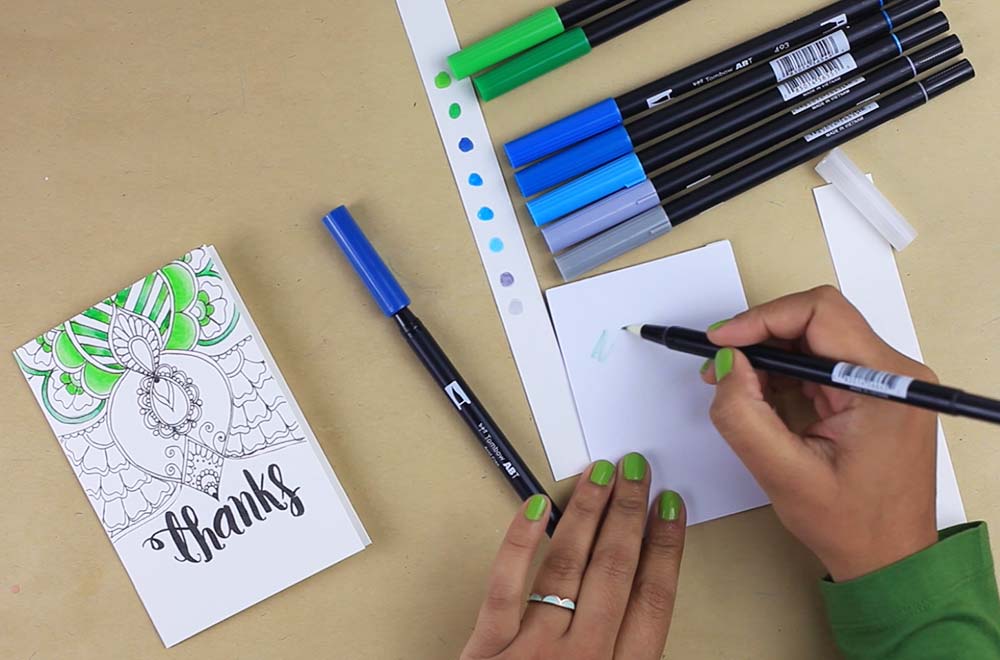 Here is the finished card! I absolutely love the greens and blues and am so happy with this color combination! By pre selecting my Tombow Dual Brush Pen colors, a lot of guessing is eliminated and the coloring process goes much faster! 
I also always have the MONO Sand Eraser nearby, just in case I make any mistakes and get color where it isn't supposed to be. This eraser works like a charm and erases marker lines.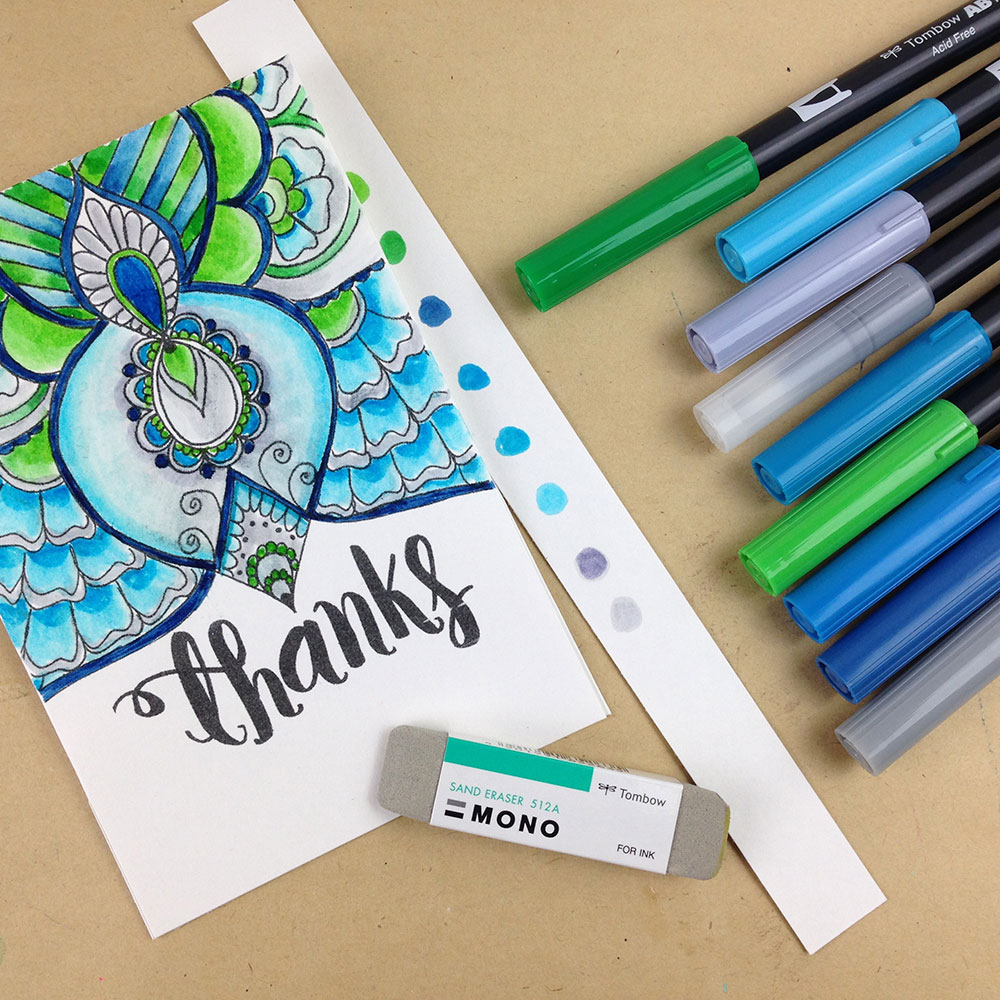 In the same manner, I also colored in another card, this one is has a bold and vibrant color combination that I love! I shared a quick timelapse of the coloring of this card on my Instagram handle @theshinynest.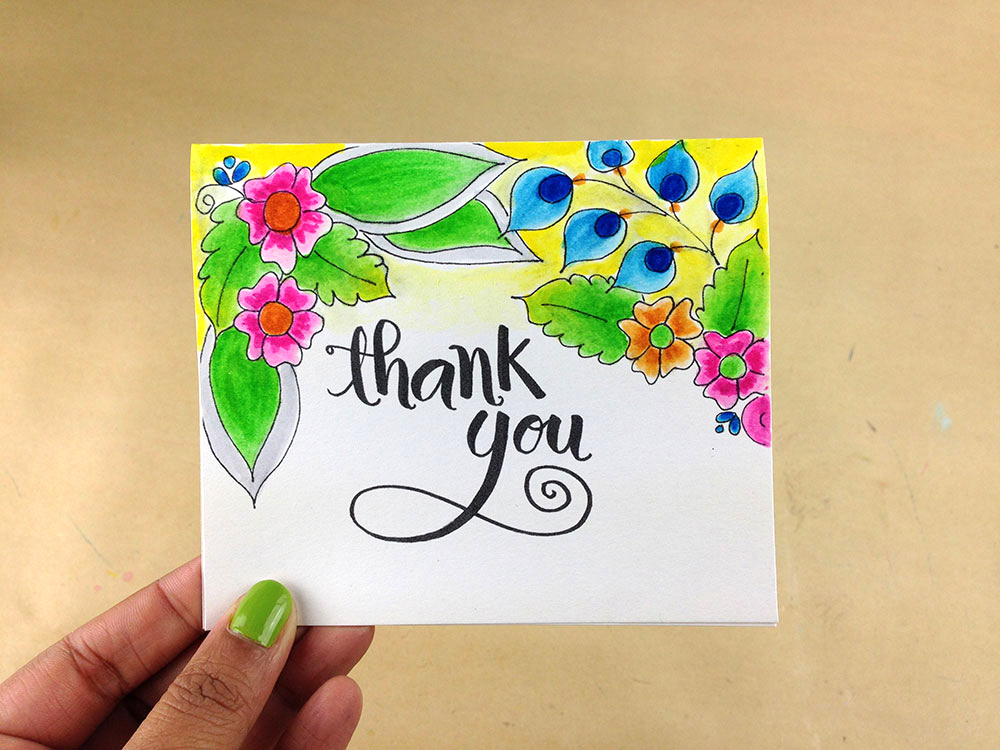 And below are the exact color numbers that matched the Pantone Rev It Up color palette.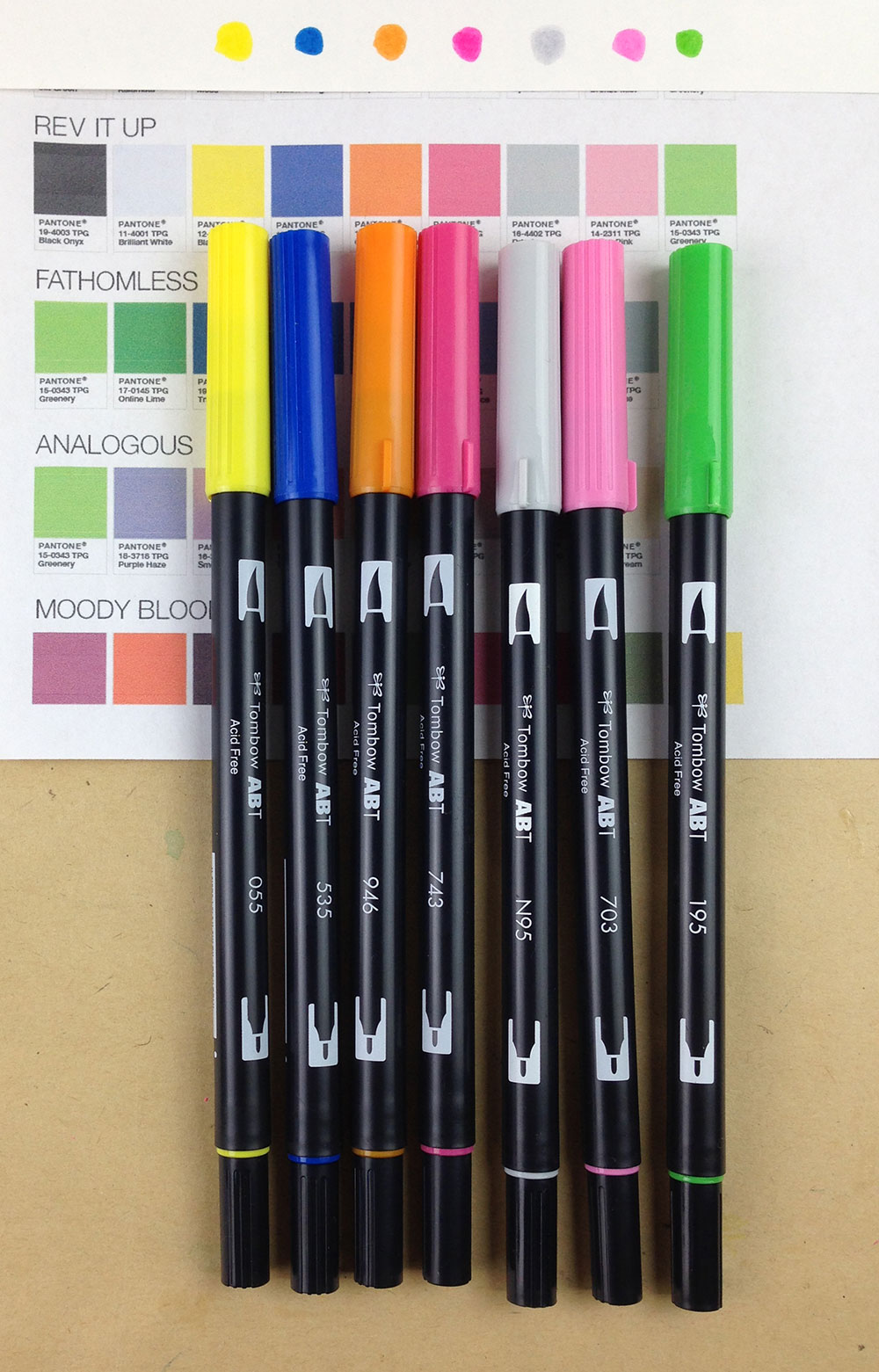 I think all of the color combinations in the Pantone chart are awesome – let me know which one caught your eye in the comment below.
Thank you for spending some coloring time with me today friends! See you all again soon!