Hello everyone, it's Katie from Studio Katie here! This week on the Tombow blog we've been sharing wedding related projects, so I wanted to share a project that will make for a really fantastic wedding gift: A custom couple portrait! I'll be sharing a few tips on how to create a cute doodle version of the bride and groom.
How to Illustrate a Wedding Portrait: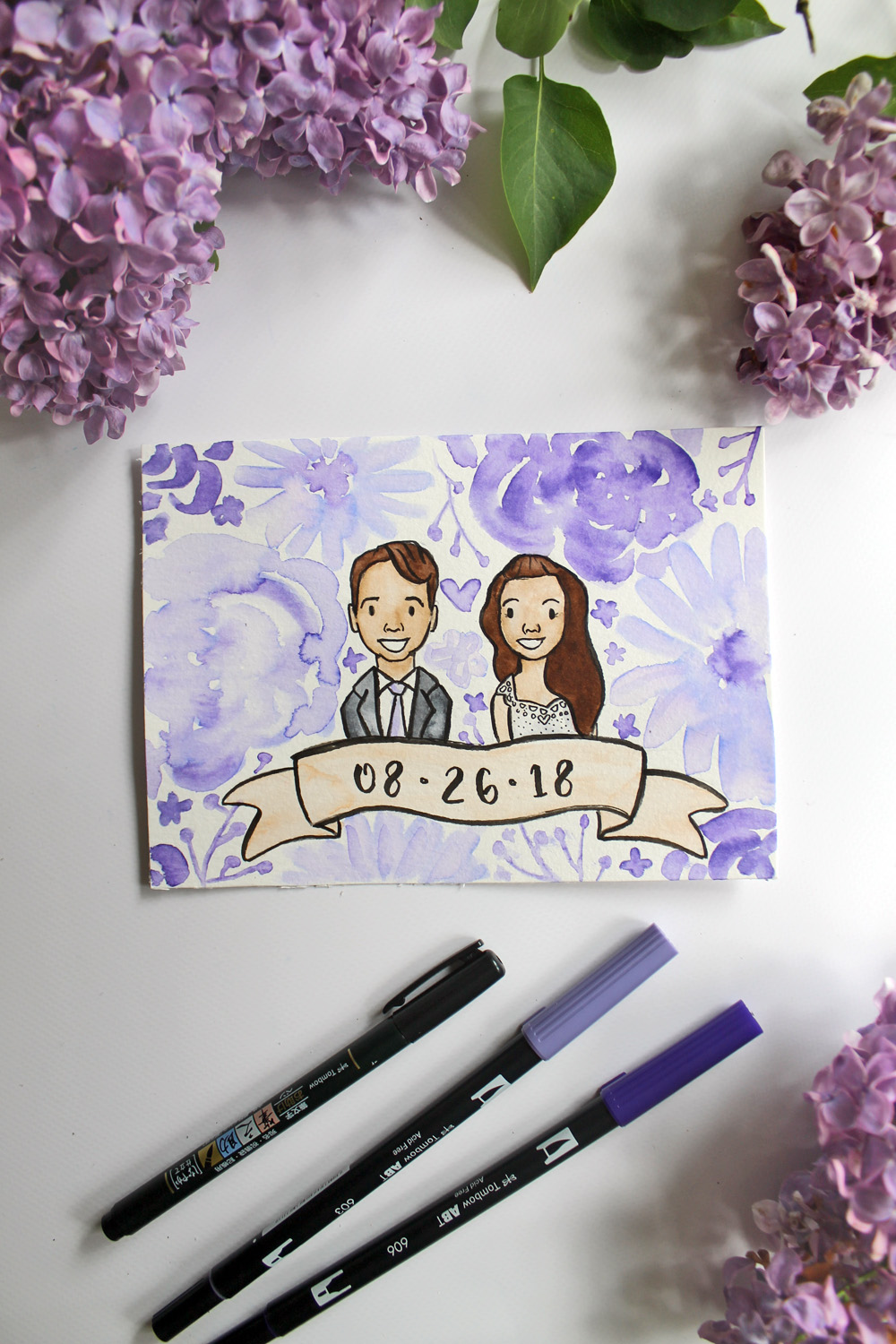 Supplies:
Step one:
Start by cutting a piece of watercolor paper to your desired size. I wanted a small card that my friends could hang in a frame if they wanted, so mine is 5×7″.
Step two:
Next use the MONO Drawing Pencil to sketch out a banner on the bottom, and then 2 people above that. For the bride and groom, I'm keeping them simple with a doodle/kawaii look. I find that the 2.3 mm diameter of the MONO Zero Eraser is so handy for cleaning up smaller doodles like this.
You could also try drawing this cascading rose banner.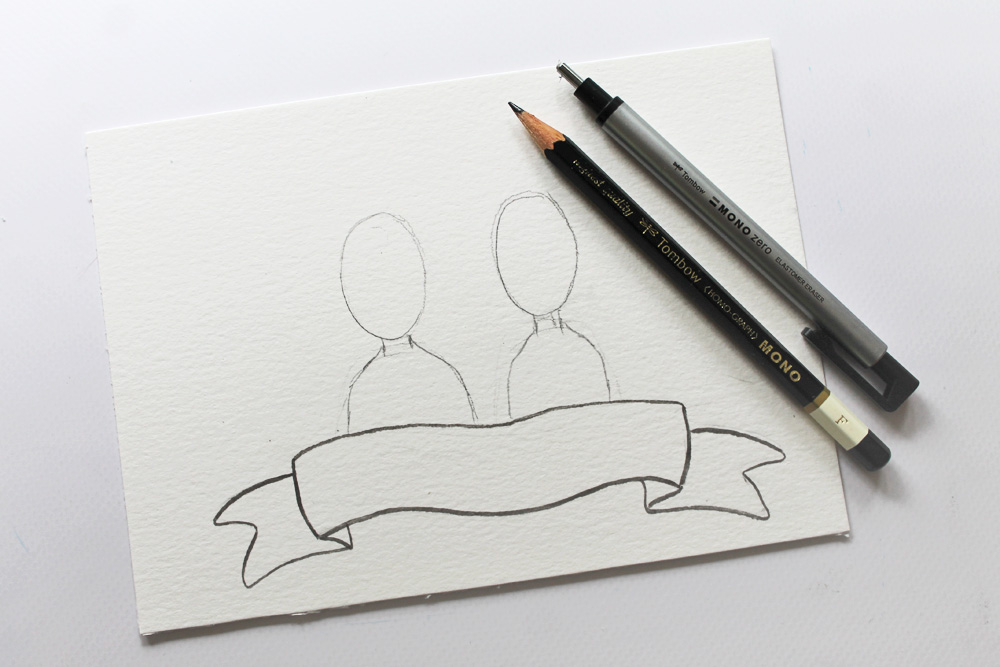 Step three:
Go over your pencil lines and add faces using the Fudenosuke Brush Pen. I really like the varying width of the lines that the brush pen tip will give your doodles.
Remember to customize your doodles to resemble the lucky couple! Things such as long wavy hair, or the style of the wedding dress can really customize the art to make it an even better gift!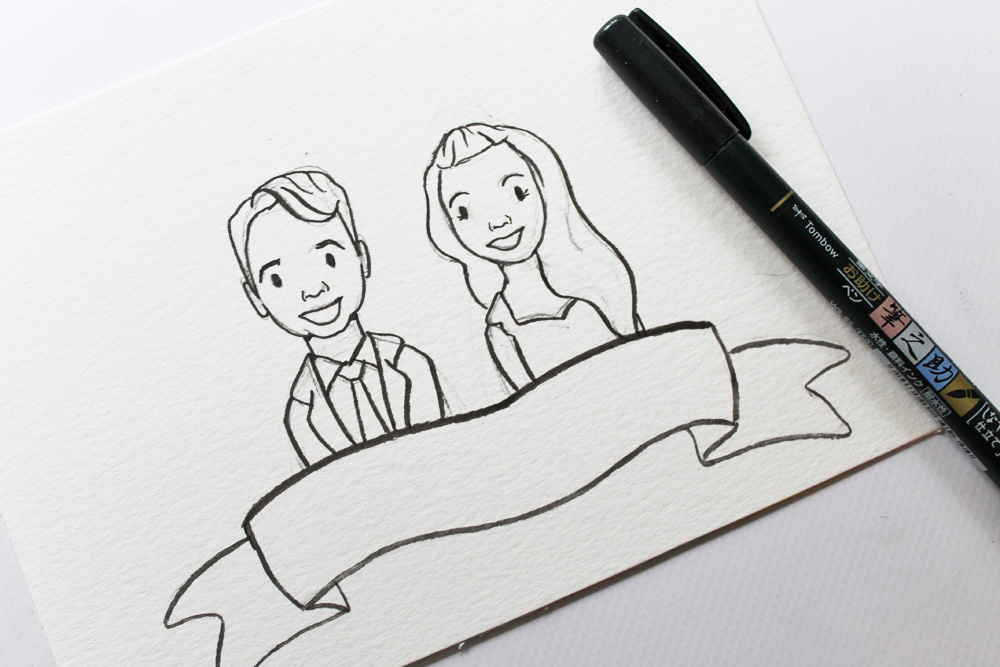 Step four:
Color in your doodles! Because we're working on watercolor paper, you can apply the ink directly to the paper surface, and then brush over each color separately to give the ink a watercolor effect.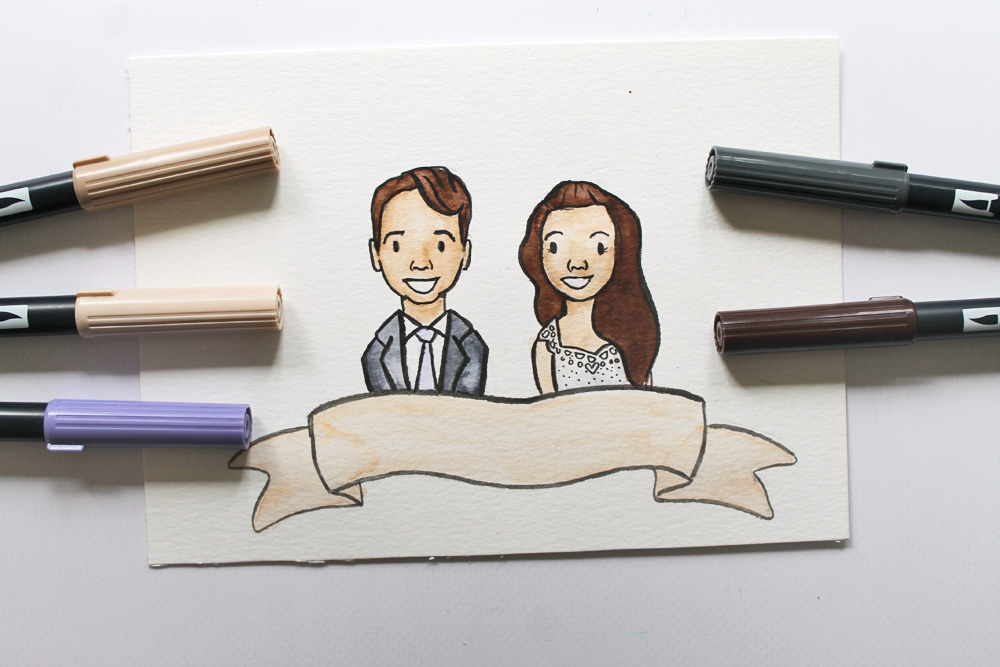 Step five:
If you know the bride's wedding colors, or favorite color, use that to finish embellishing the art! My friend's favorite color and wedding theme is a light purple, so I've added floral to the paper using Dual Brush Pens.
Marie shared a fantastic tutorial on how to paint watercolor roses using Dual Brush Pens.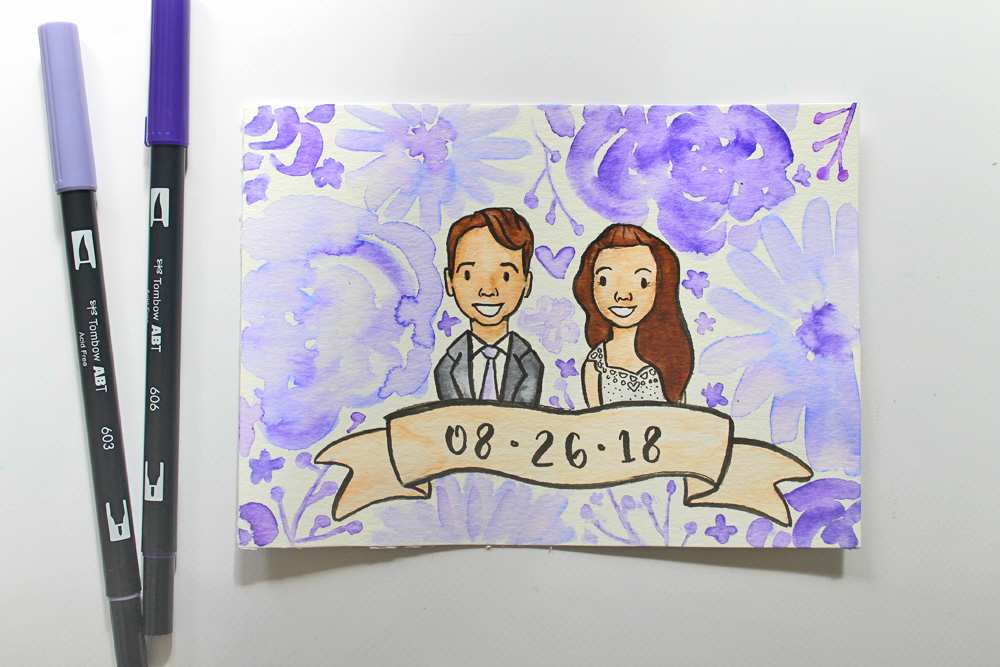 Step six:
Add the wedding date onto the banner! This will make it even more special for the bride and groom!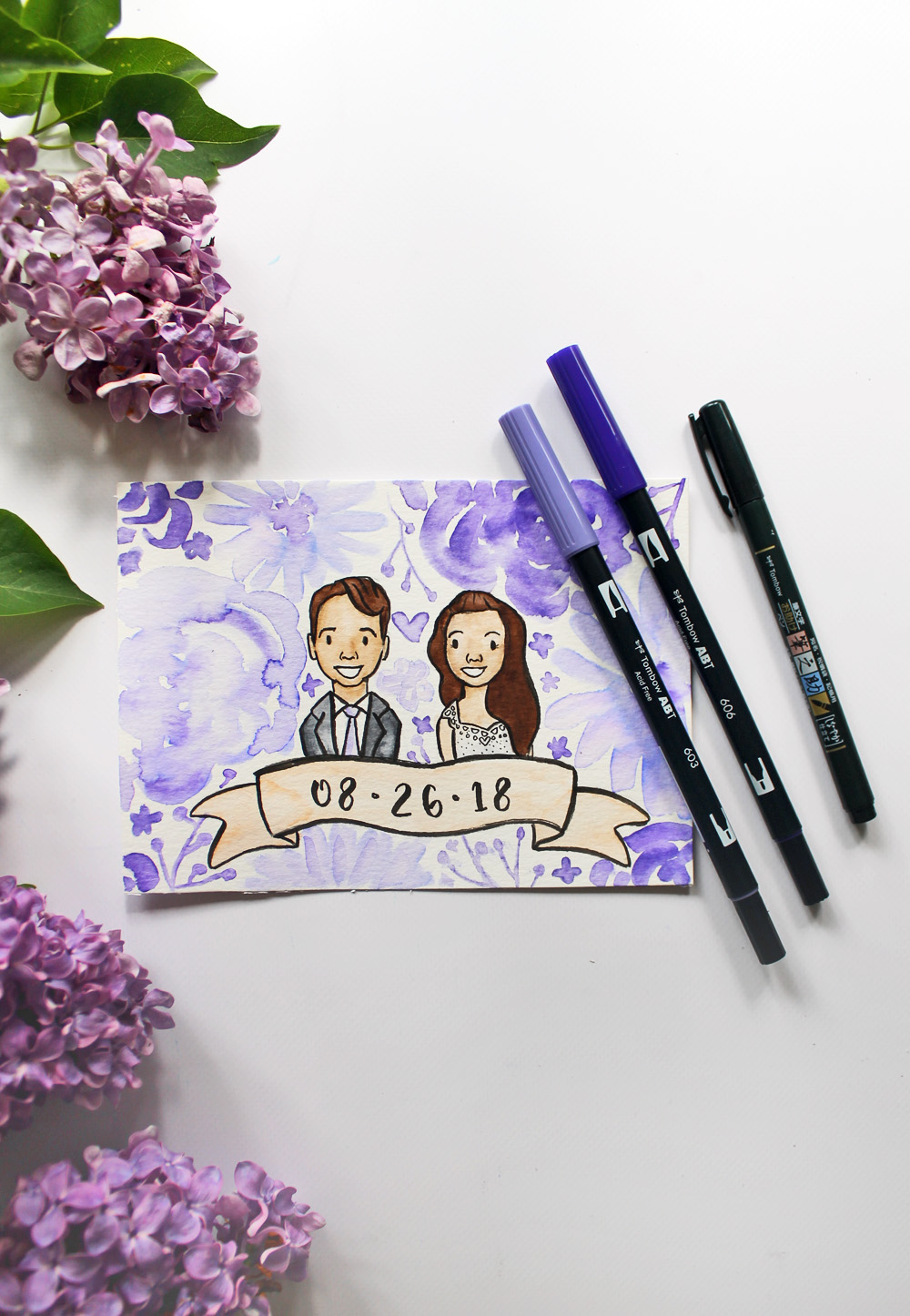 Happy doodles!
-Katie