Good Morning Y'all!  Beth with @CreativelyBeth here on the blog today to share a fun project just in time for the Fourth of July.  The Design Team partnered up with Walnut Hollow this week and I have created a Hand Lettered American Flag with their Basswood Country Plaque along with my favorite Tombow USA supplies.  I love the live edges that this plaque has!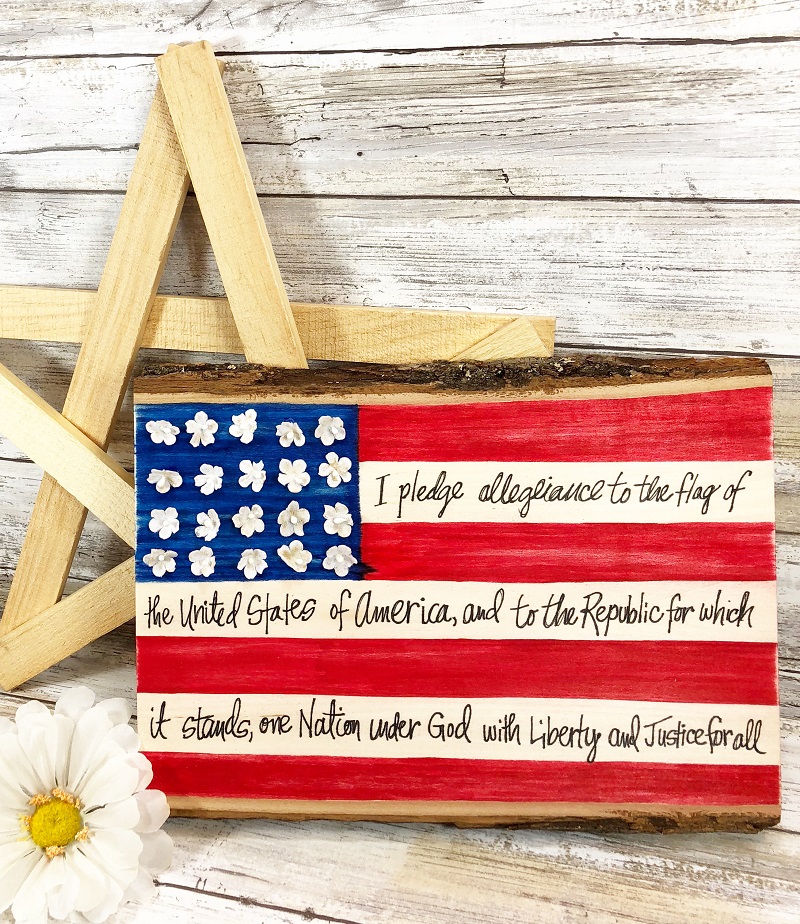 Here's what you will need to create a Hand Lettered American Flag:
Tombow Dual Brush Pens – 555, 020, 856 and N00 (blender)
Flowers (small paper style); Ruler; Plain Paper; Paint Brush; Scissors;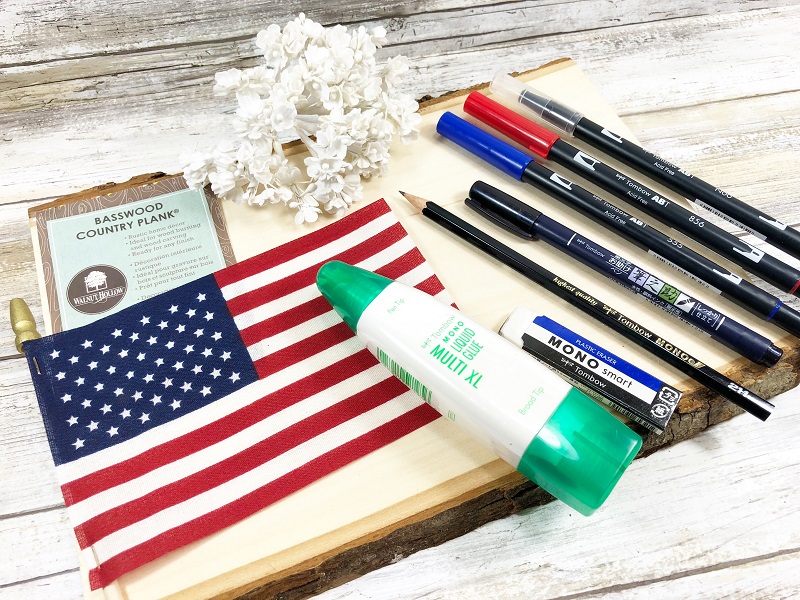 Step One:
Create a sketch on a plain piece of paper.  To get the correct size, I laid the plaque on a piece of plain paper and then measured from the edges. Transfer the sketch onto the plaque using MONO J Drawing Pencil 2H grade. The star field is 4″ long by 3″ tall and each stripe is 1″ tall. I also sketched in the words to the Pledge of Allegiance in the three "white" stripes.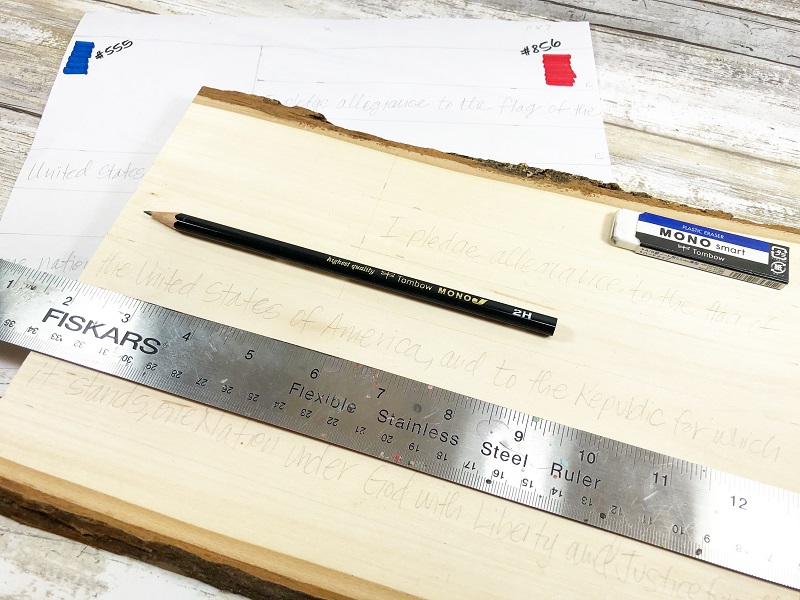 Step Two:
Using the MONO Drawing Pen 05, I hand-lettered the Pledge of Allegiance and then went back over each word to make the words a bit thicker.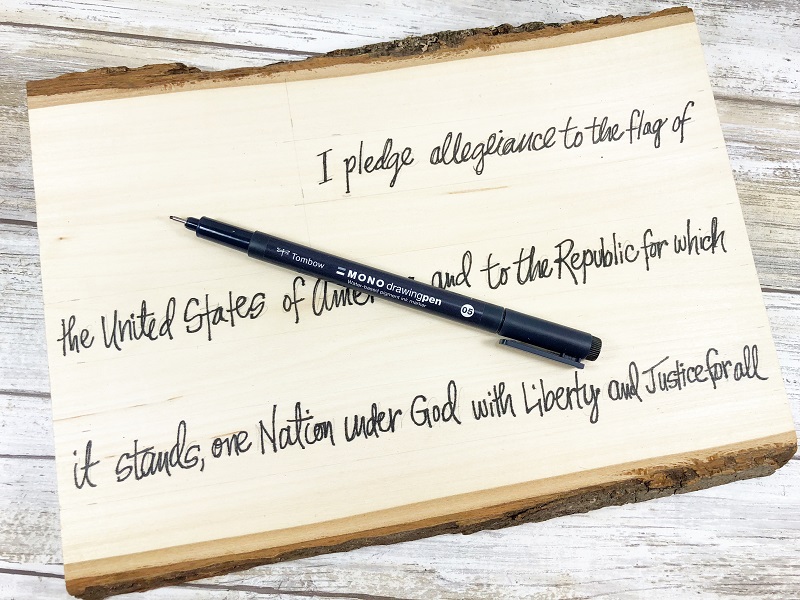 Step Three:
Carefully color in the blue field with Dual Brush Pen 555 and then blend away the lines and imperfections with the colorless blender N00. This step fills the color into the grain of the wood and gives a stained appearance.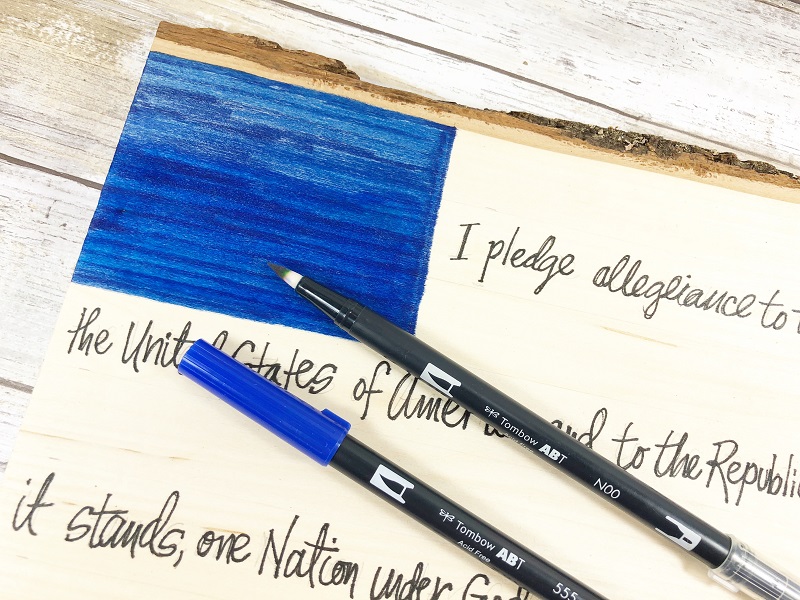 Step Four:
Color in the red stripes with Dual Brush Pen 856. This red showed fewer lines, so I did not use the colorless blender. Be careful where the blue and red Dual Brush Pens meet, so you do not have any unwanted bleeding.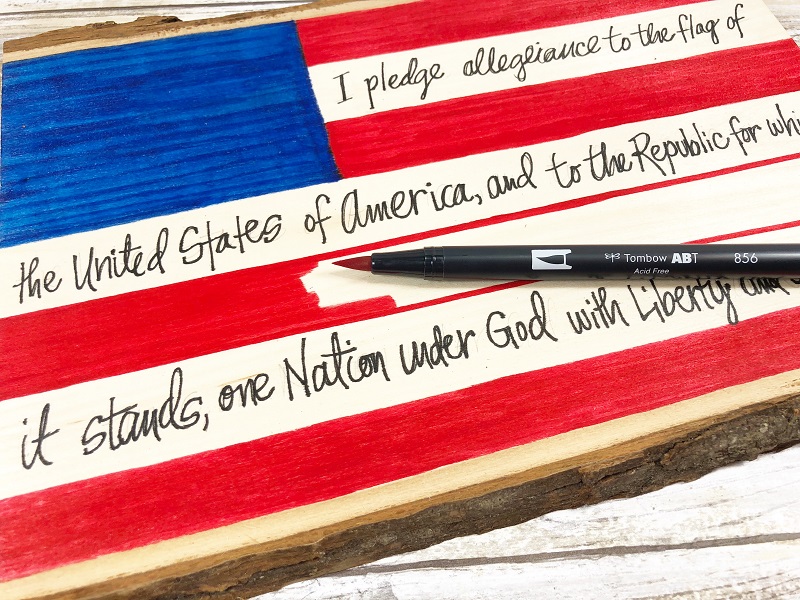 Step Five:
Cut twenty (20) of the small paper flowers from their wire stems with scissors and attach to the blue field with MONO Multi XL Liquid Glue.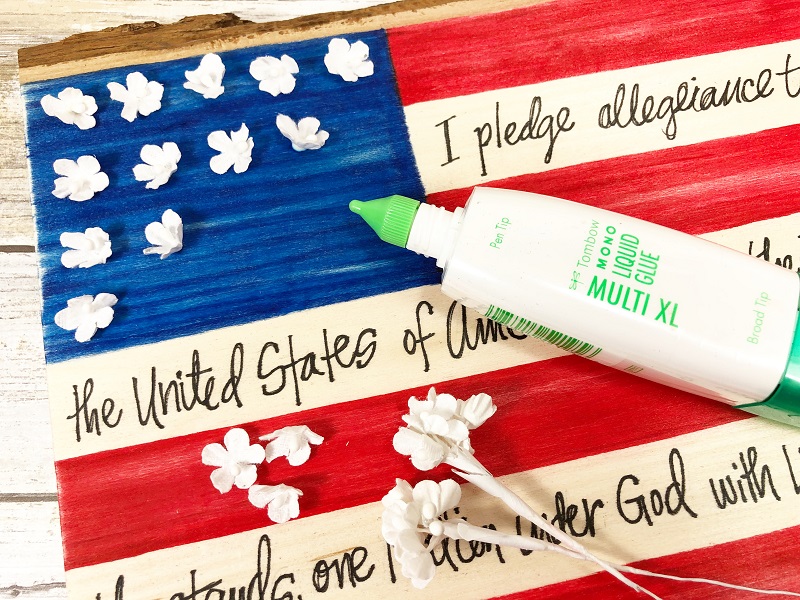 Step Six:
Once the flowers were attached, I didn't care for how stark white they were compared to the warm color of the wooden plaque, so I tinted them! Apply Dual Brush Pen 020 on the Tombow Blending Palette, add water and paint a small amount on each flower, giving them an aged effect.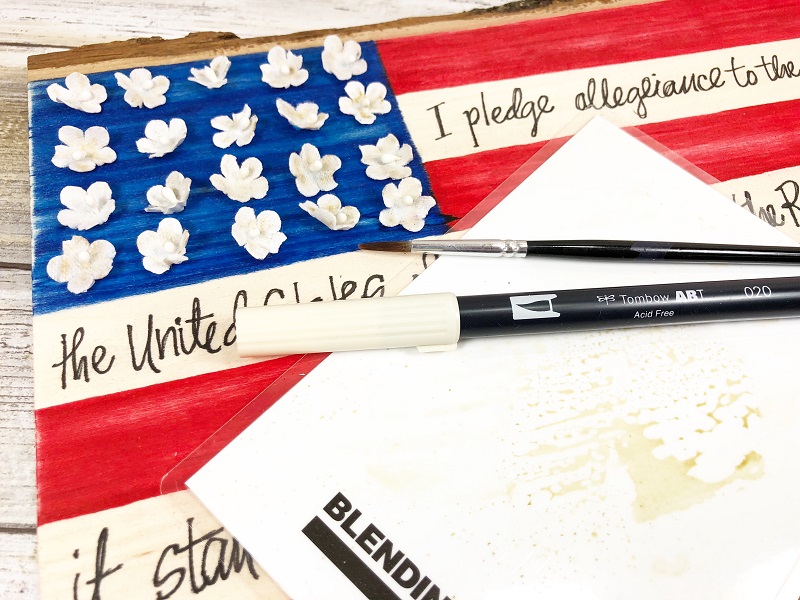 I hope you have enjoyed my hand lettered American Flag plaque and that you will be inspired to create your very own hand lettering projects!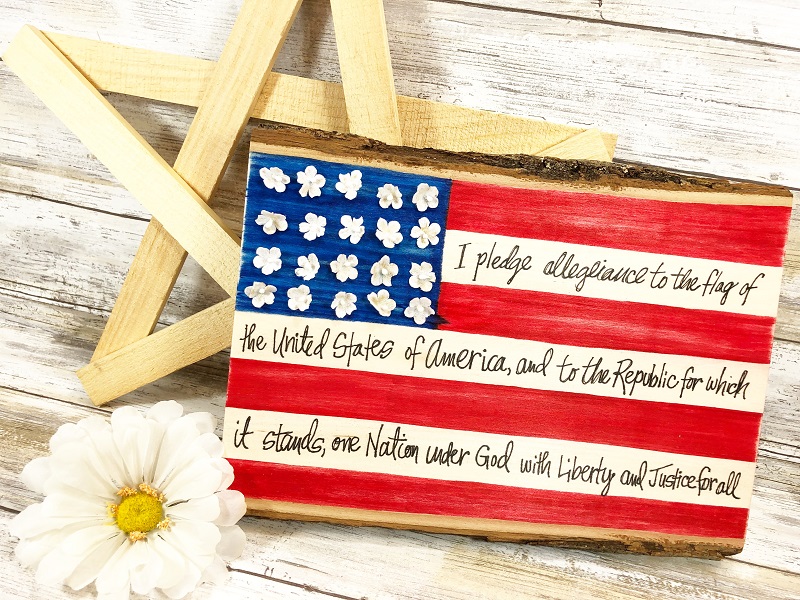 Check out the @TombowUSA and @WalnutHollow Instagram accounts for tons more inspiration!
Thanks for stopping by!
Creatively, Beth