Hi Tombow Fans! This is Jennie and I have a super easy project for you! I made this DIY Jewelry Display using Walnut Hollow and Tombow USA Products! You can use this as home decor and organizer. But if you sell your own jewelry you can make this as an easy and colorful display.
Supplies:
Tombow Xtreme Tabs
Patterned Paper
Pompoms (Optional)
Circle Die or Punch
Hole Punch
Paper Piercer and Mat

Step One:
First, use the Tombow Xtreme Adhesive to glue the pattern paper to the Rectangle Framed Signed. For this frame, the size of the paper should be 10×13. You could also use the Tombow MONO Multi XL Liquid Glue to glue the pattern paper. But I suggest using the broad tip to spread the glue evenly across the surface.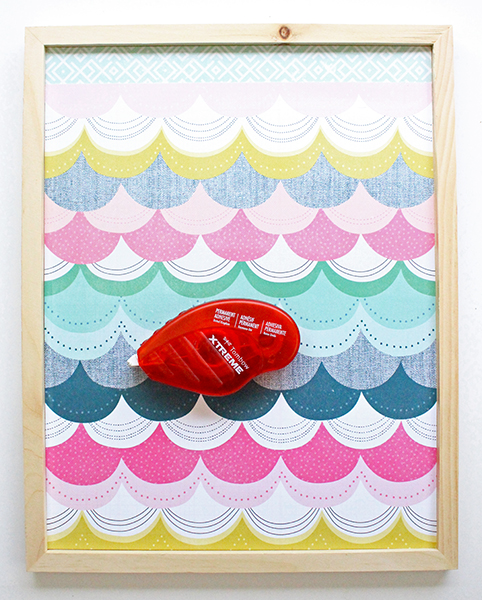 Step Two:
This step is optional because I love pompoms. To glue any kind of trim my favorite glue is the Tombow MONO Multi Liquid Glue. These fun pompoms are from May Arts.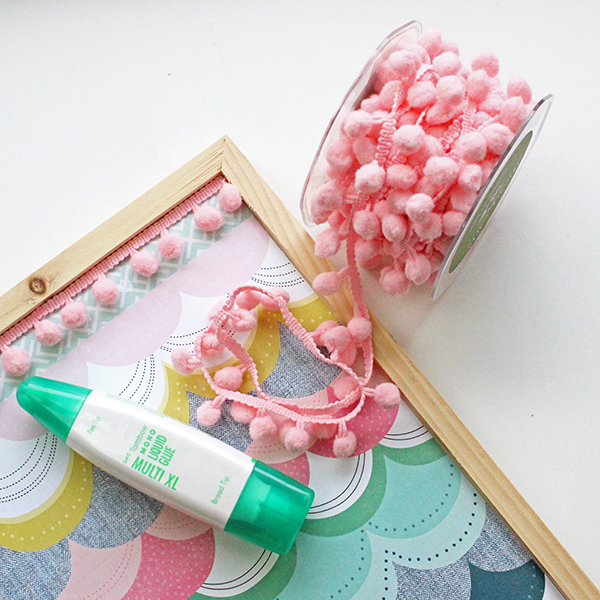 I have so many ideas for these Birch Pieces! Their smooth surface is perfect for lettering!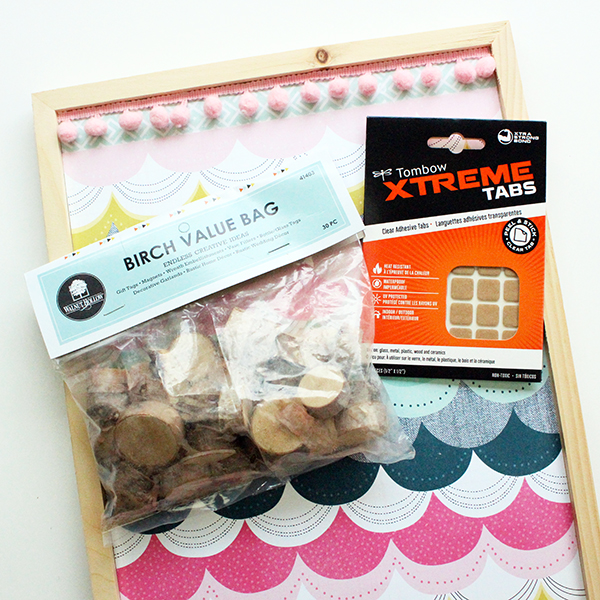 Step Three:
The space inside the frame measures 10×13 inches. Make a mark every two inches using the Tombow MONO Drawing Pencil.You can add more or less. Just divide the number of pieces per row by 10.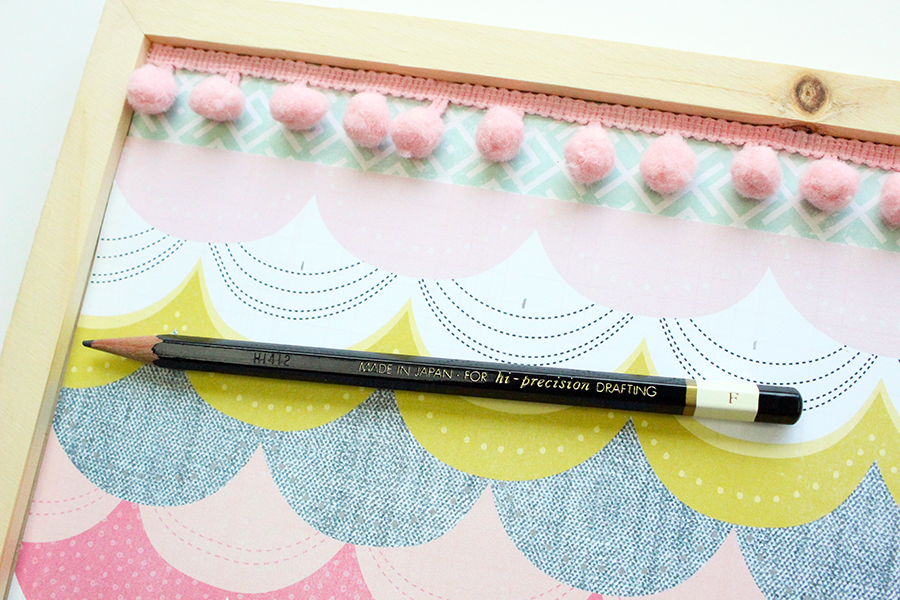 Using the Tombow Xtreme Tabs glue the Birch Pieces to the frame. Peel the paper of the Tab before gluing it. Since the Tab is clear, you can make sure is centered.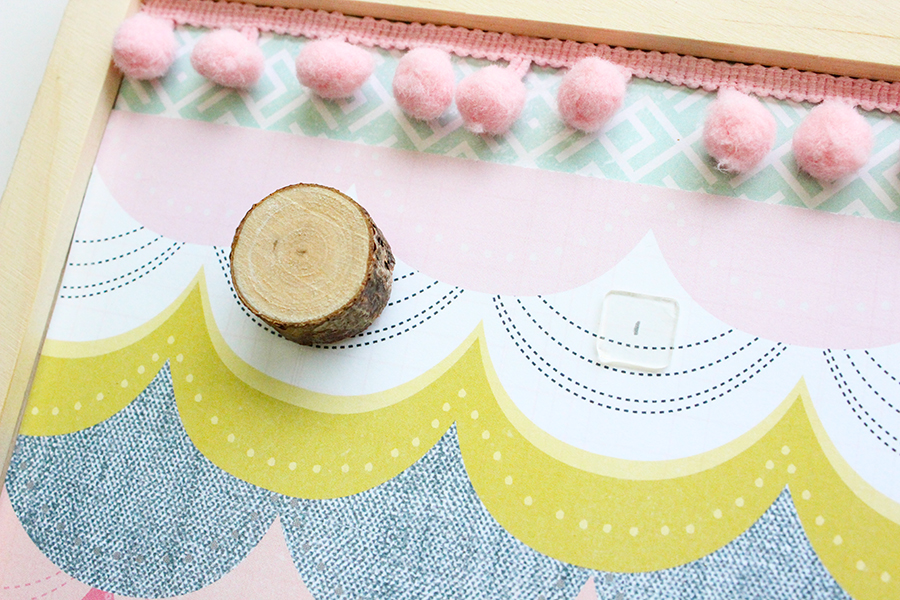 I have these clear removable decorative hooks that are small, perfect for earrings. I used the Tombow Xtreme Tabs because the adhesive included with the hooks is too thin and weak, specially if the surface you are gluing has texture.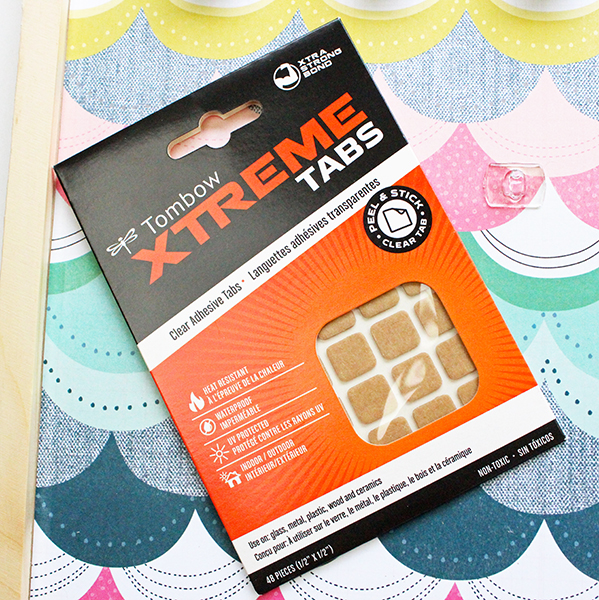 Step Four:
Last step on the display, glue the hooks on top of the Birch Pieces using the Tombow Xtreme Adhesive.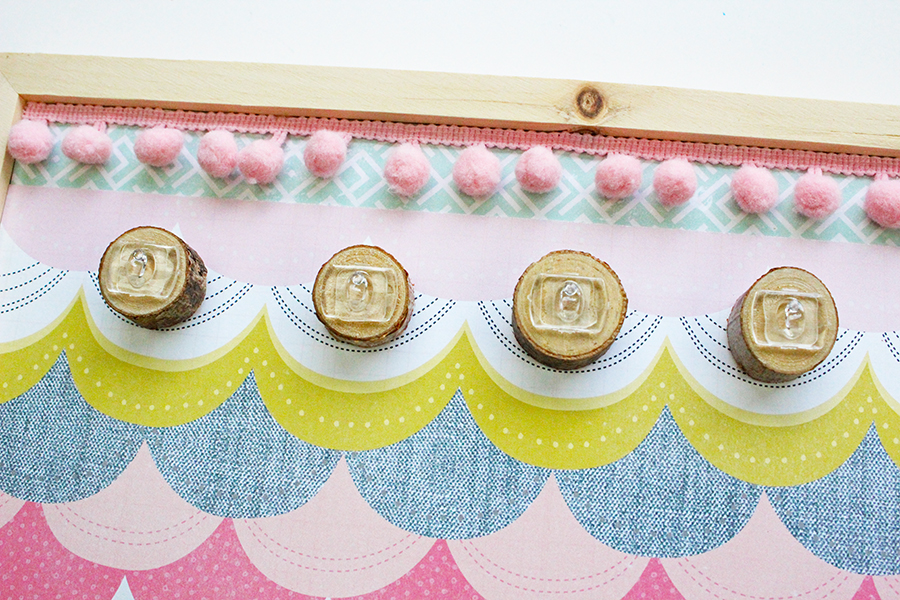 This is a little bonus project!
This is good for those of you that sell your own jewelry.
Step One:
Use a circle die or punch to make circles. This circle is a 1 3/4 die from Lawn Fawn.
Step Two:
Use a hole punch to hang the earrings from the hook.
Step Three:
Using a piercer make 2 small holes for the earrings.
Voilá! Easy earring holders! I also used scrap paper so it's a good option for those extra pieces of paper you have around.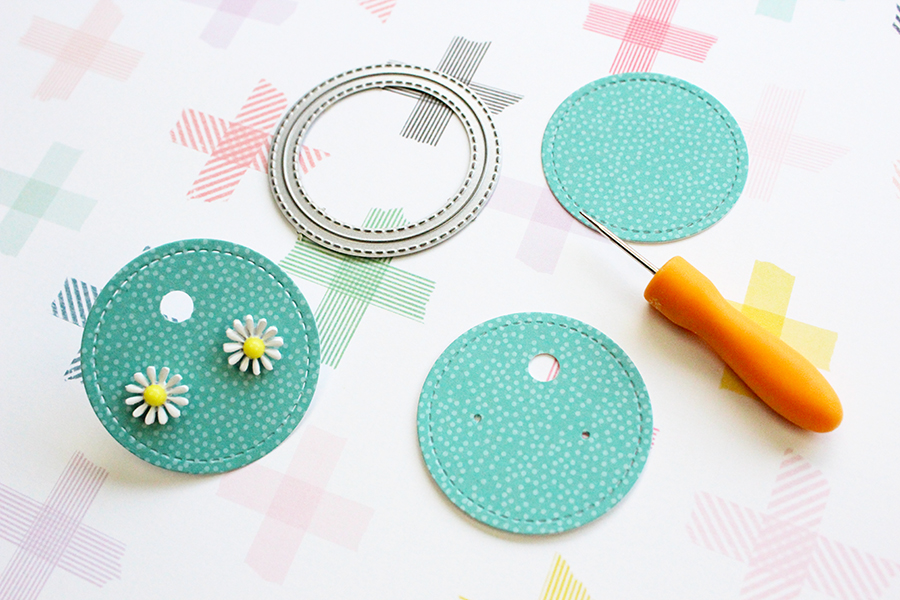 I could've added one more or one less. However this ratio is perfect to add necklaces to the jewelry display.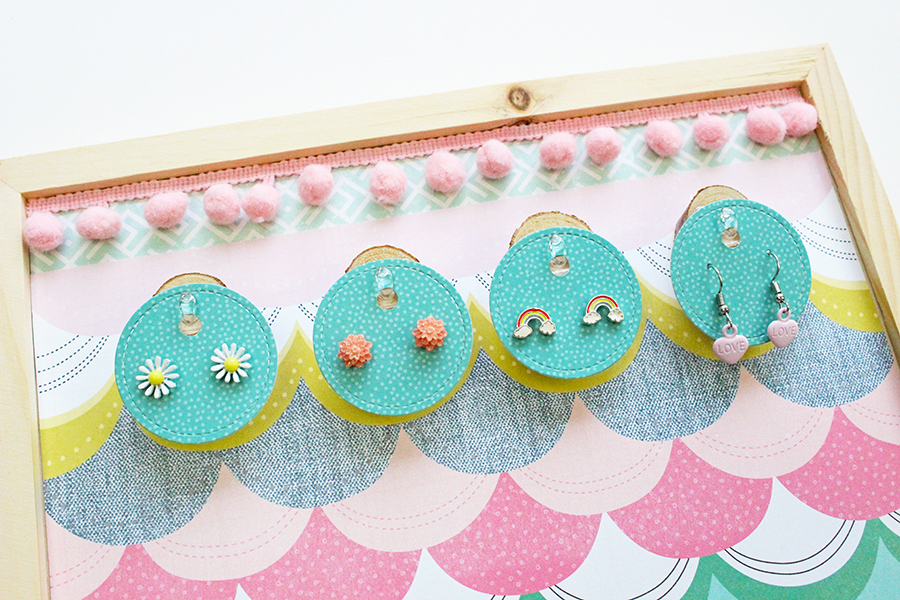 Finally to glue it on my daughter's wall I used the Tombow Xtreme Mounting Putty. My daughter loved this jewelry display! This is a great project for a bored teenager during summer! Also, a unique gift idea!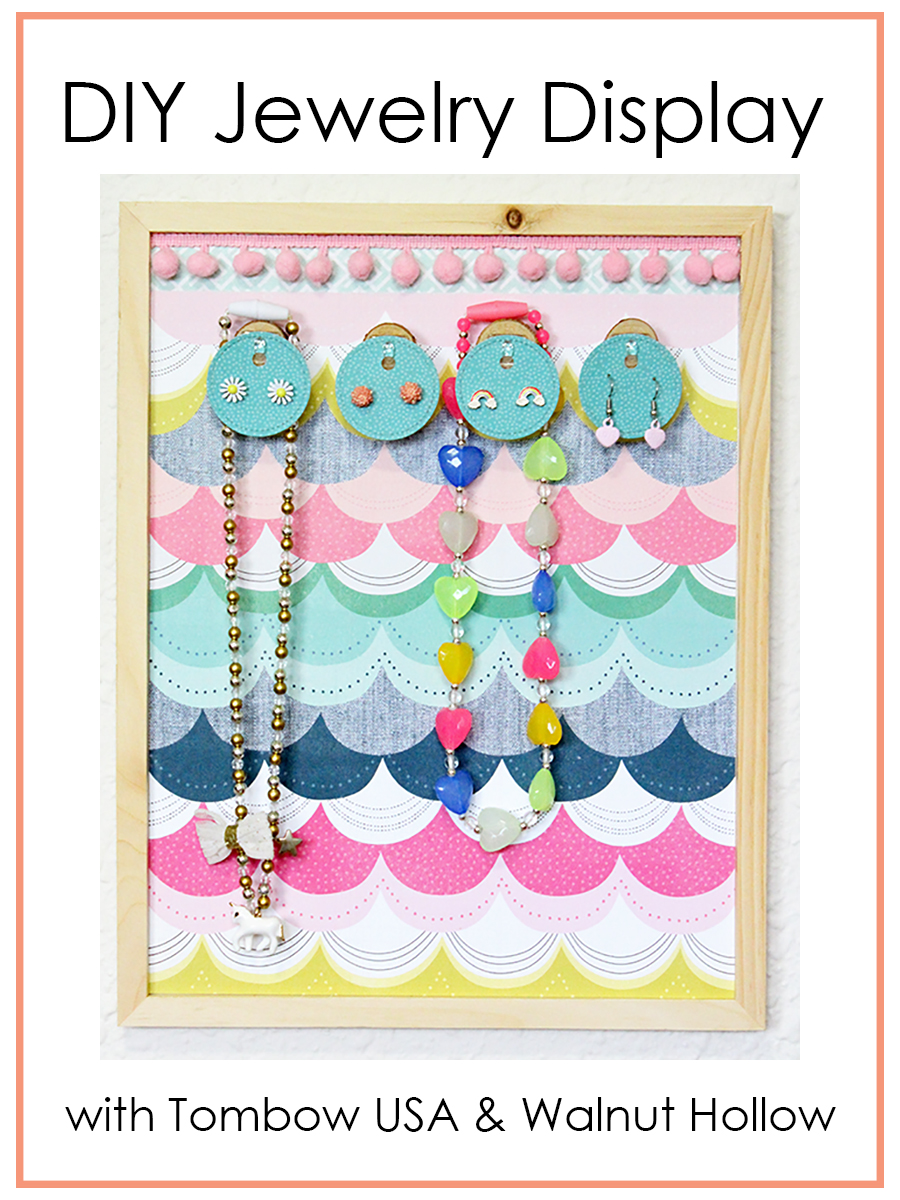 I hope you enjoyed this project and a half! Take Care!