Good morning y'all!  Beth here to share my vibrant violet notecards that will complete the Design Team's Rainbow week!  You know me, I am a big fan of rainbow-colored EVERYTHING and was so excited to be dedicating an entire week here on the blog and on Instagram to my favorite guy ROY G BIV!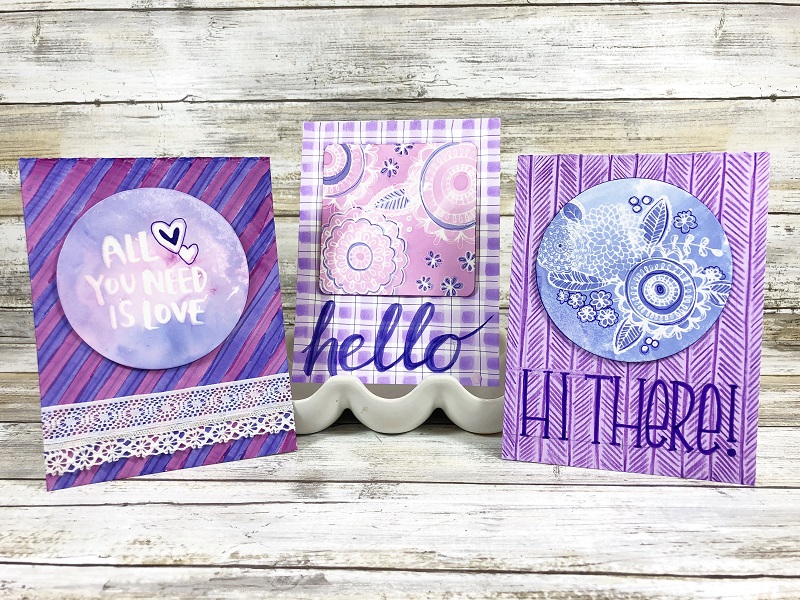 Here's what you will need to create Vibrant Violet Notecards: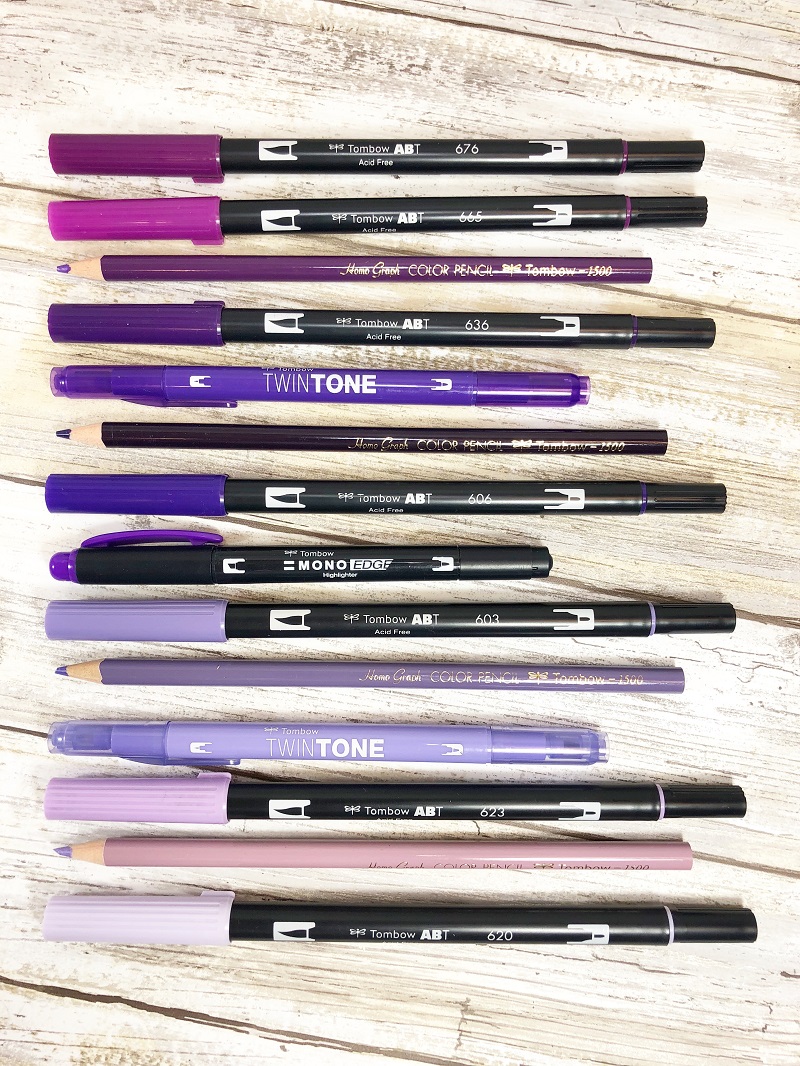 Step One:
Create a color palette and label with MONO Twin Permanent Marker.  Mix and match to create fun background samples using a combination of all of the vibrant violet Dual Brush Pens, TwinTone markers, MONO Edge Highlighter and 1500 Series Colored Pencils.  Layer and experiment with the warm and cool violet tones.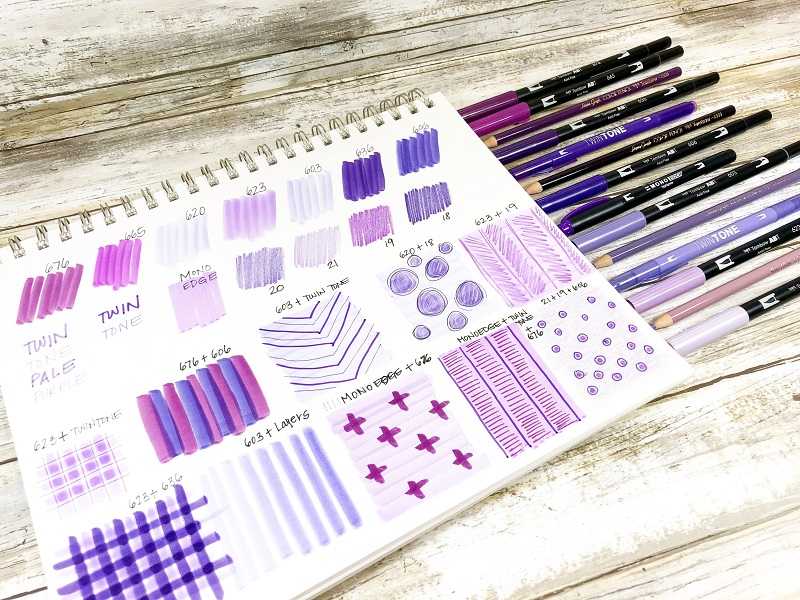 Step Two:
Scribble Dual Brush Pens on Blending Palette, then add water with the Mister and paint the watercolor on the Amy Tan Resist Cards.  Layer and combine the colors for depth and interest.  Set aside to dry.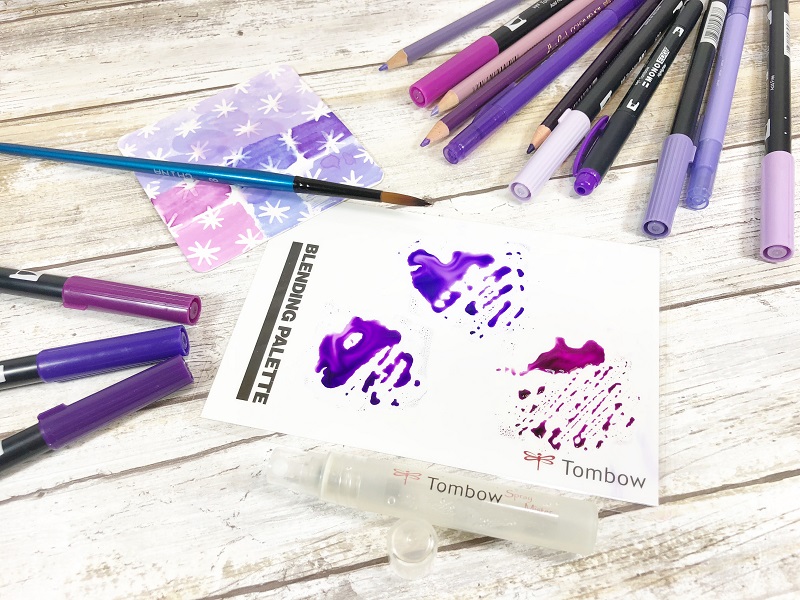 Step Three:
Trim three pieces of mixed media paper to 4.5″ wide by 12″ long, and then fold each in half lengthwise.  Background one is plaid created with Dual Brush Pen #623 and the extra fine tip of TWINTONE #82 Grape.  The second background is a diagonal stripe created with Dual Brush Pen #676 and #606 and then highlighted with 1500 Series Colored Pencils #20 and #21.  Background three is created with a base of MONO Edge Highlighter Purple and then a sketchy herringbone pattern added with 1500 Series Colored Pencil #19.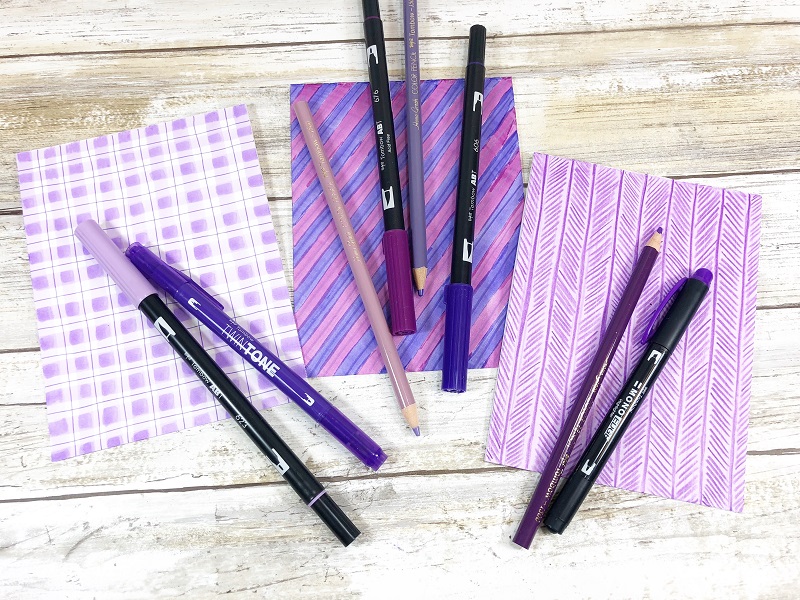 Step Four:
Attach Resist Cards to bases with Tombow Xtreme Tabs, then add lace trim with Tombow Xtreme Permanent Adhesive.  Add handwritten greetings on the front of the note cards using Dual Brush Pen #606 and the bullet tip of TwinTone #82.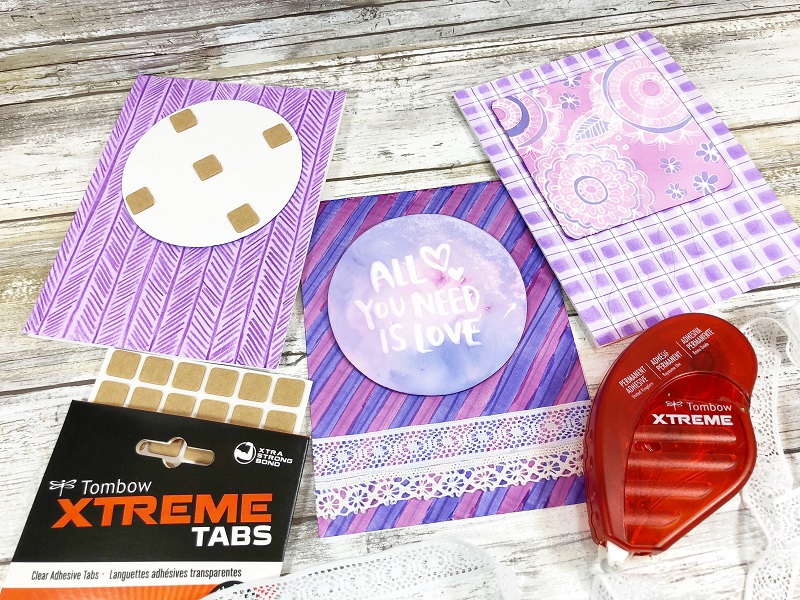 Here is close up of each of my vibrant violet notecards: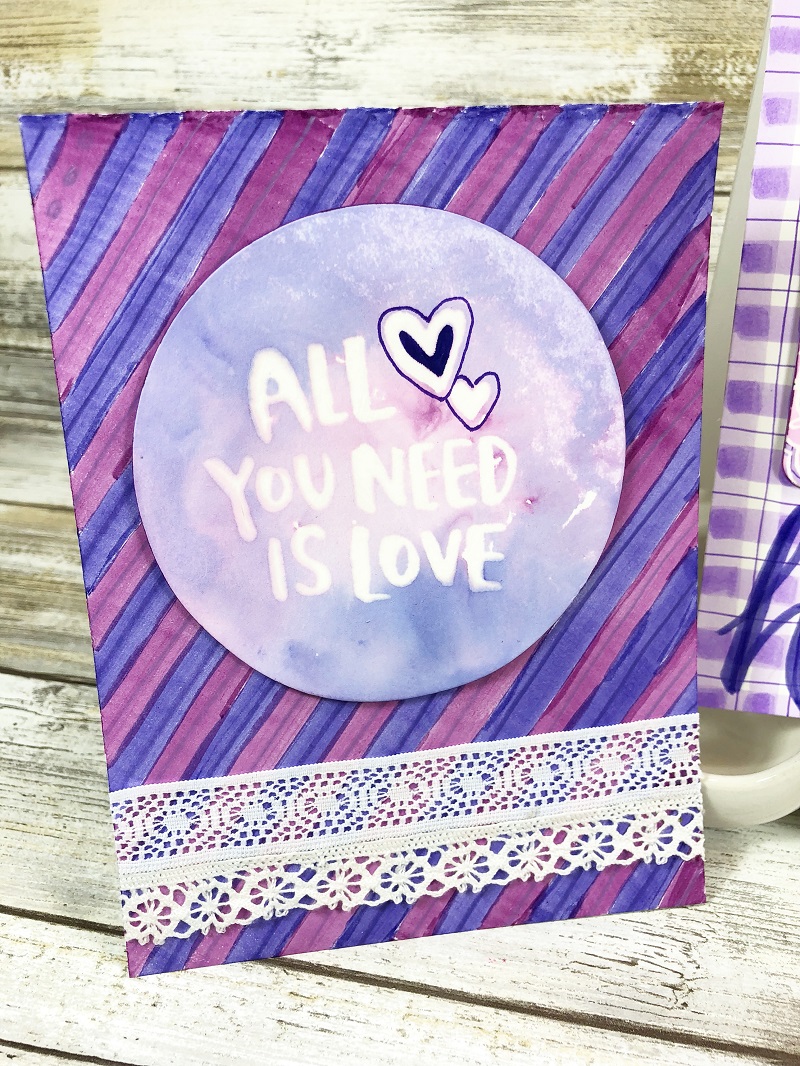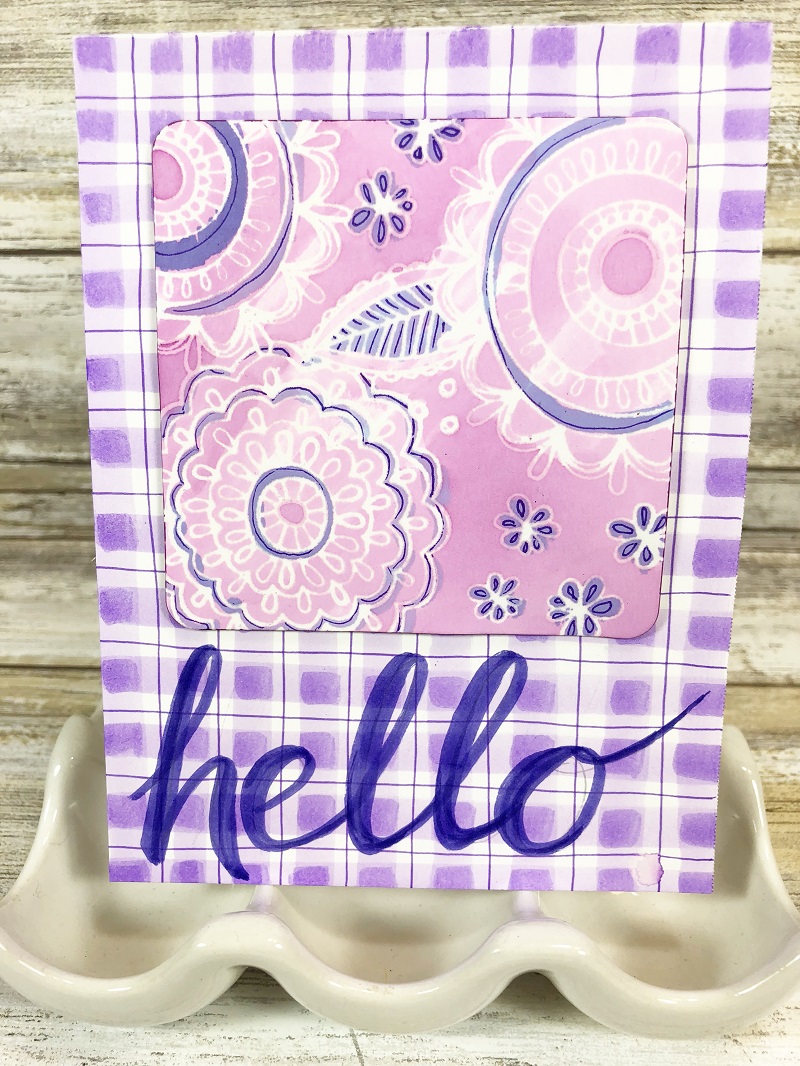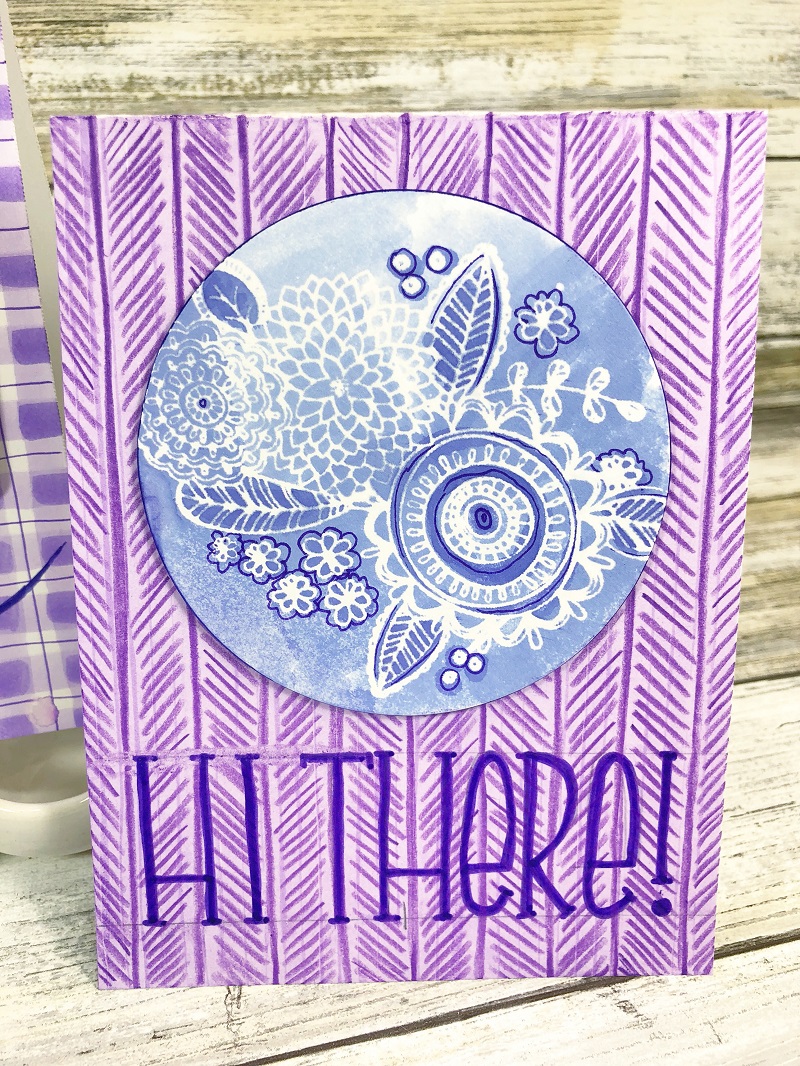 I hope that you will check out all of the beautifully colorful projects this week that have been featured here on the blog as well as over on the @tombowusa Instagram account!  The inspiration is awesome!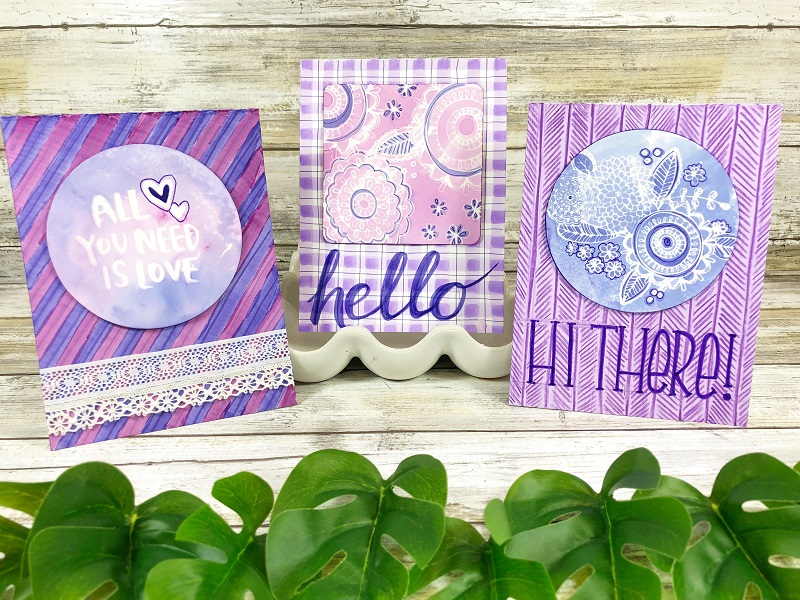 Thanks for stopping by!